35 Great Valentines Day Cards, Gifts, and Experiences in 2021
Or, treat yourself.
It's hard to believe that Valentine's Day 2021 is already here since it feels like we never left March 2020, but alas, February 14 is just days away. While showing affection year-round is my type of love language, this greeting card holiday gives you the chance to do something a little extra.

Whether you're spending Valentine's Day with your significant other IRL, or you're looking for ways to make that long distance virtual Valentine feel special, we've pulled together some of the geekiest gifts and unique experiences for you and your partner.
Unique Valentine's Day Cards
Looking for Valentine's day card ideas that literally spill out love, happiness, and geekiness when your valentine opens it? LovePop Cards was featured and backed on Shark Tank in 2015, and they are still creating unique 3D cards featuring your favorite fandoms. Here's my personal favorites:
For the Virtual Valentine's Lovebirds
Long distance is challenging to begin with, but trying to navigate it throughout quarantine is something else entirely. As Celine Dion once sang, "Near, far, wherever you are we can go on virtual dates." So get those favorite devices ready for these unique experiences and gifts!
Long Distance Touch Bracelet Set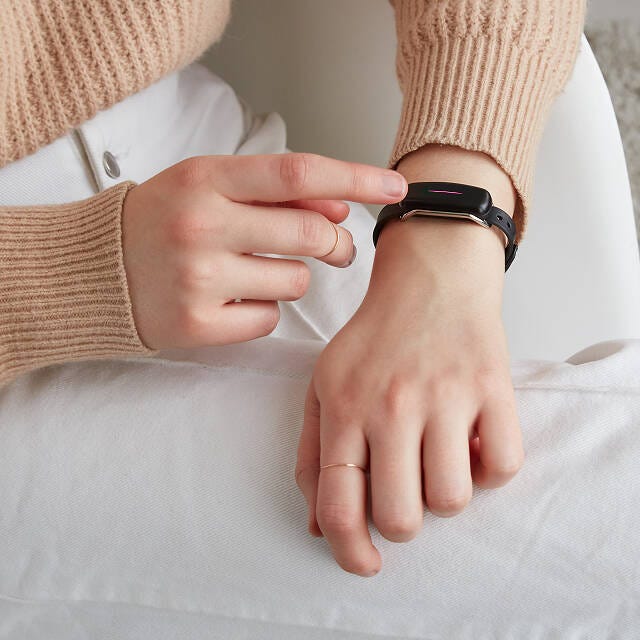 Want a unique way to show your partner that you miss them always? Give your S.O. a touch bracelet, so you can tap and send a vibration to their bracelet.
---
Long Distance Friendship Lamp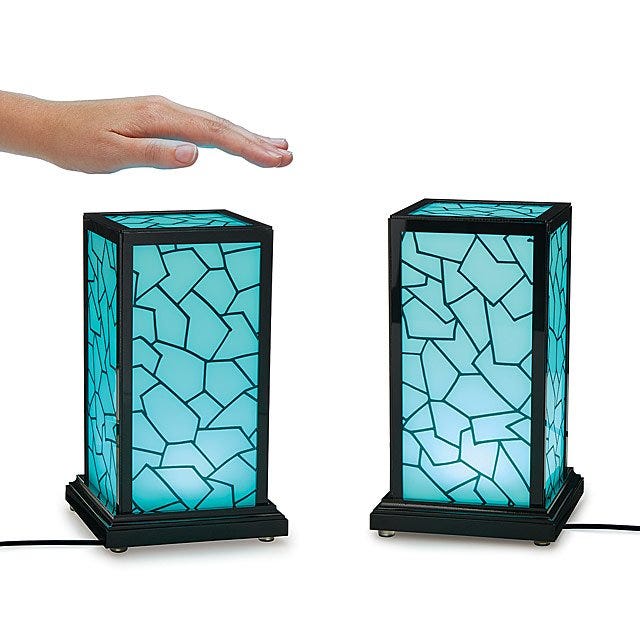 No, this is not the Tesseract from the MCU, but you can touch the lamp from Uncommon Goods when you're missing your loved one and your partner's lamp will light up to remind them that you're always nearby and thinking of them.
Valentine's Day Books to Make You Swoon
Whether you're spending Valentine's Day courting a good book or a special someone, here are spicy reads and bookish gifts for any literary lover in your life.
Bridgerton: The Duke and I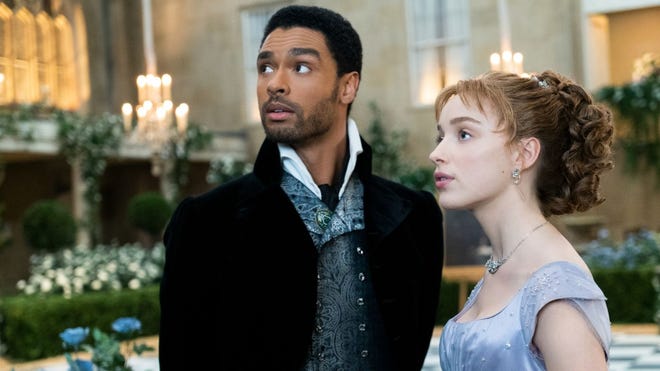 Whether you watched the first season of the Netflix original series Bridgerton, or are just getting into the series, The Duke and I will give you all of the lovey feelings you want on V-Day. Author Julia Quinn follows Daphne Bridgerton, the eldest sister of the Bridgerton family, and Simon Basset, the Duke of Hastings, as they formulate a plan to fake a relationship. Daphne wants more worthy suitors, while Simon wants mothers to stop bothering him about marrying their daughters. Is there more to this fake love affair, or is it merely just that? Find out in The Duke and I.
Conventionally Yours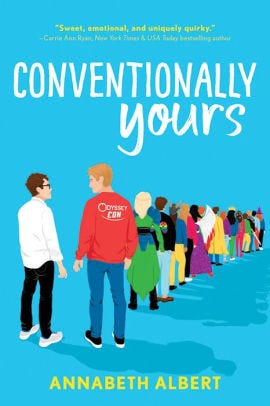 This book by Annabeth Albert has everything you could want in a geeky romance novel: love, gaming, conventions, and a frenemy-turned-romantic-LGBT relationship.
Reading on a Rainy Day Candle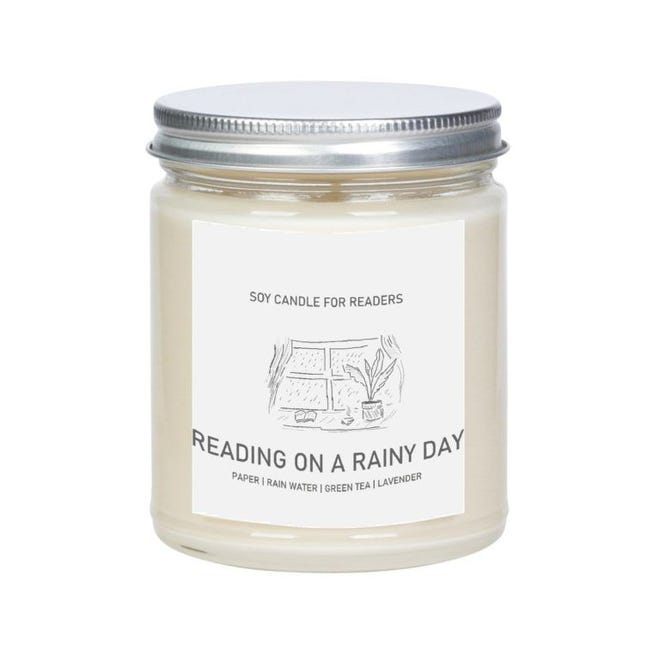 Reading can take you to an entirely new world and give you all of the feelings and sensations of being inside of the story. Help take your senses overboard by lighting these candles on a rainy day while you're cozied up with your favorite tea.
Literary Mugs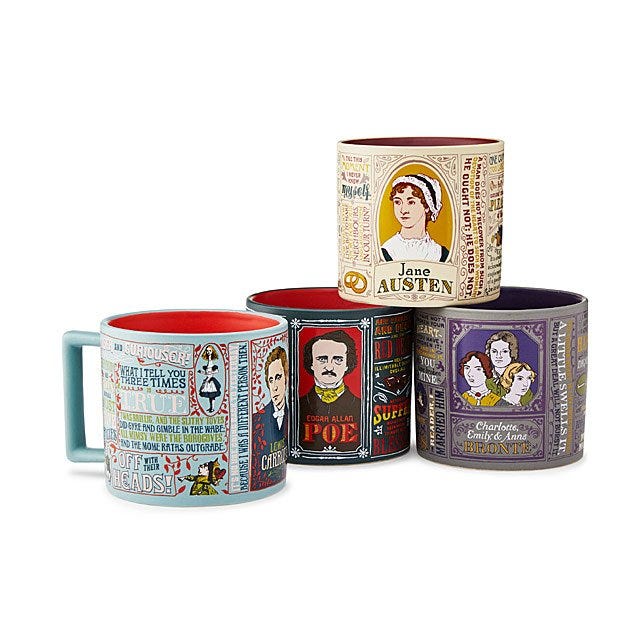 Whether your lover takes tea, coffee, or some classic hot chocolate with their books, these literary mugs featuring Edgar Allen Poe and Jane Austen are the perfect sidekick to curl up with!
Oodie - Twin Package (yes this is a giant hoodie blanket)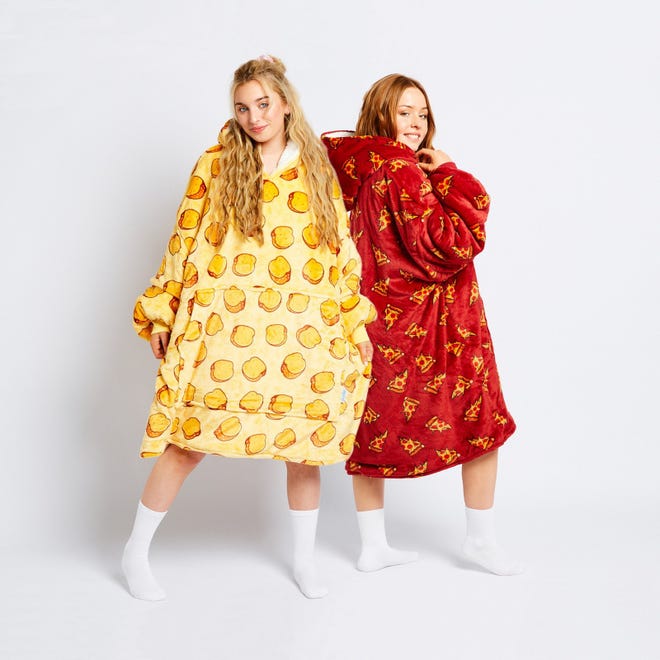 I personally own an Oodie, and I wear it every.time.I.read. It's the perfect balance of comfort, cuteness, and warmth because it's soft fleece on the outside, and warm sherpa fleece on the inside. The best part of this twin package is that it comes with two, so it's really a present for you as well as your partner!
For the Lover of Valentine's Day Experiences
Let's face it, the travel bug is hitting hard this year. With such limited options to get out of the house, focus your attention on creating a phenomenal experience indoors. Virtual classes and video games have taken over, and I am here for them.
Oculus Quest 2 - Advanced All-In-One Virtual Reality Headset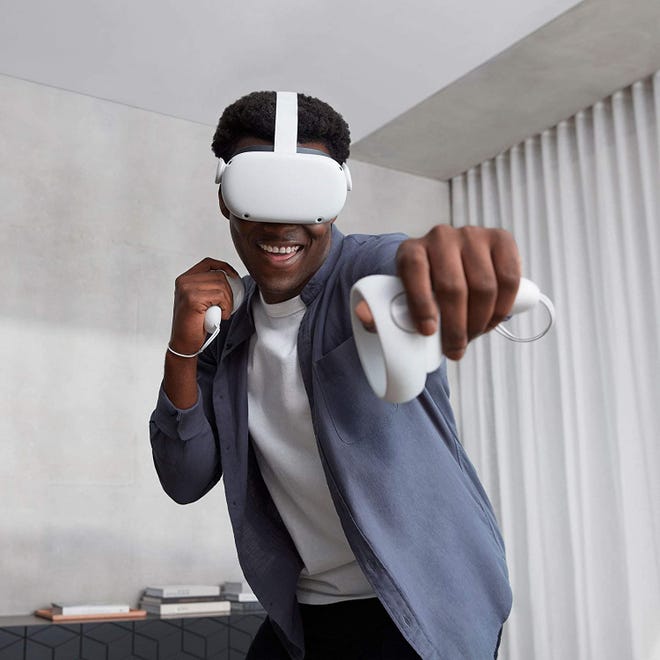 You may not be able to physically leave the house for a date, but you can put on your brand new virtual reality headset and escape into an entirely new world, meet up with friends in the virtual world, or just spend time together playing games. You can even live-cast what you're seeing so your significant other can see exactly what you're seeing and playing. Play games, enjoy virtual experiences, and more with the most advanced and affordable VR headset. The basic headset starts off at 64 GB, but you can get more memory with the 256 GB bundle.
EXIT: The Escape Room in a Box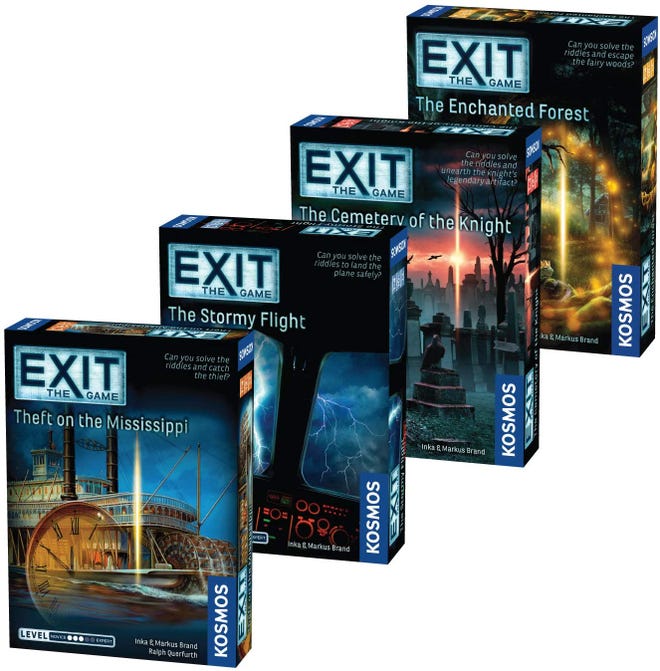 I love escape rooms. They give you a chance to put your brain to the test in a timed situation, sometimes I get out, sometimes I don't. No matter the outcome, I always have a great time. EXIT: The Escape Room in a Box gives you that adrenaline feeling right from your home!
Murder Mystery Puzzle Book
Murder Mystery Parties are one of the things I miss most about the real world, but now you can help crack 20 diabolical cases using your mystery-solving skills you've trained your entire life for, detective!
Painting To Gogh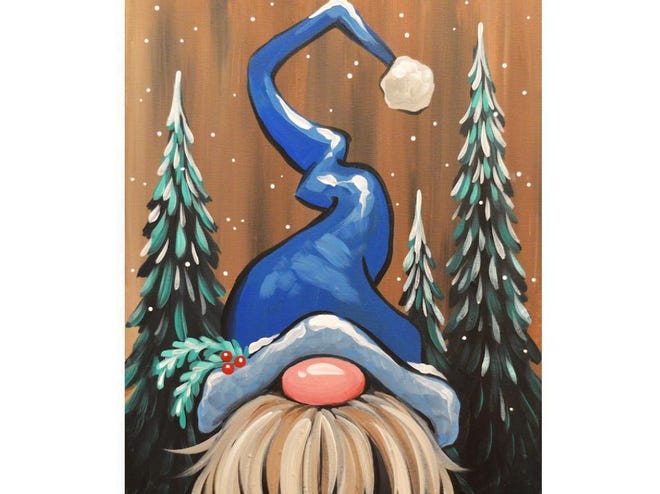 Order a painting kit, paint virtually with your S.O. or in the same room as them, and grab some snacks and drinks! If you're virtually spending V-Day together, Painting To Gogh can ship each painter their starter kit -- that's right, this kit comes with everything you need from the easel to the canvas and paints. The company has videos pre-prepared so you can learn how to paint on whichever day you're celebrating your love!
Virtual Date Night Experiences
Amazon has put together a plethora of online date experiences from cooking classes to paint classes to virtual vacations.
For the Valentine's Day Foodie
Light a fire in your fireplace (or put a virtual one up on your TV screen), order or make your favorite foods, and have a picnic indoors with your beau!
Geeky Cookie Cutters by CutiCutter

Use these cutters to make pancakes for breakfast or for adorable pop culture-inspired cookies for dessert! From Pokemon to Game of Thrones, CutiCutter has cookie cutters for every occasion!
Gourmet Dinners and Desserts - Prices Vary
Can't travel to your favorite restaurant for date night this year? Goldbelly will ship your favorite desserts, dinners, and kits to you, all you need to bring is that special someone! I'll personally be buying the Date Night Box from one of my favorite bakeries -- Magnolia Bakery.
Indoor Electric Stainless Steel S'mores Maker
You don't need a real fire for this S'mores Maker! Get nostalgic and bring your outdoor fun indoors. Don't forget to grab some marshmallows, chocolate, and Graham Crackers.
Portillo's - A Chicago Classic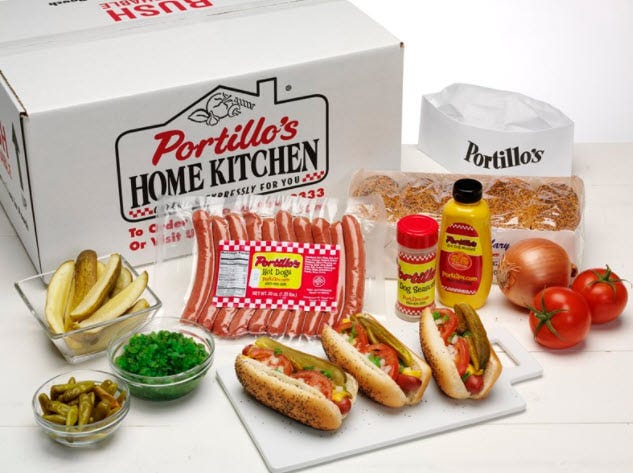 This might be the Midwestern in me, but the one thing I miss most from Chicago is PORTILLO'S. Did you know that you can order their Italian Beef sandwiches, Chicago Style Hot Dogs with all of the fixings, and yes, even their famous Chocolate Cake right to your door? Now you know!
For the Valentine's Day Gamer
Whether your gamer likes to play single player, or you prefer board games for couples, we've got you covered with these gifts.
Nintendo Switch Lite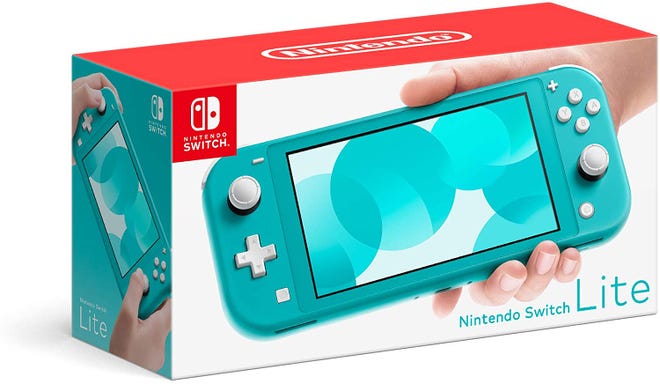 The Nintendo Switch Lite is one of the best systems out there, and the biggest perk is that it's affordable and portable. Play games together or by yourself on this Nintendo system.
Luminoodle TV Backlight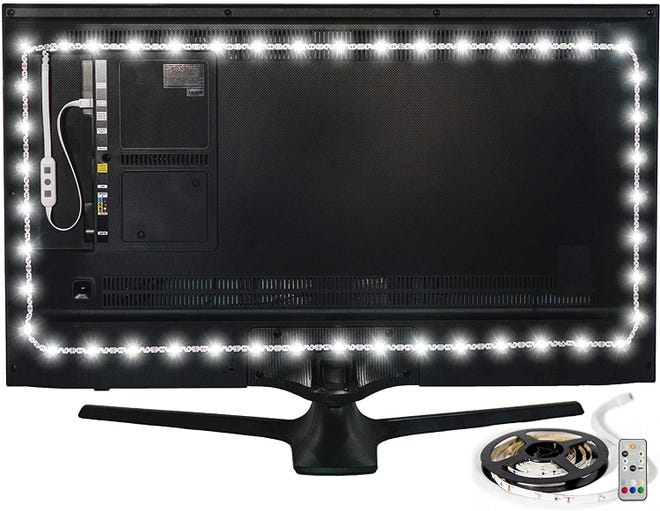 Make your gamer's battle station shine! Your S.O. can choose between 15 colors and ten brightness modes so they can have the perfect background while they're hacking and slashing.
Sony PlayStation Mug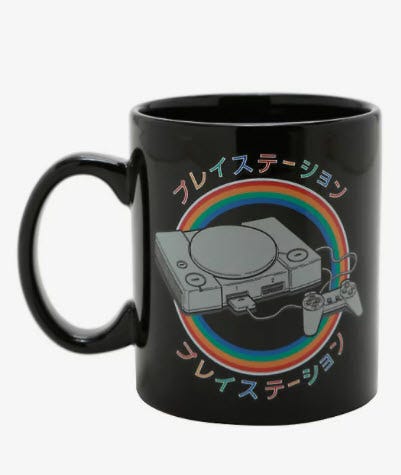 Go retro with this PS1 Katakana mug! If your gamer collects mugs, reps PlayStation, and drinks coffee all night after saying "let me get to one more save point," then this is the drinkware for them.
Marvel Collector's Chess Set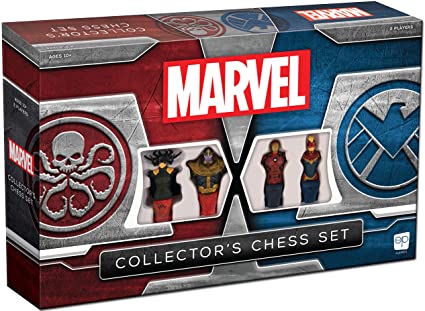 It's Hydra against Agents of S.H.I.E.L.D. in this Marvel-themed game of Chess. Let your partner go around showing off their Gamora's Gambit during your Valentine's Day Game Night!
Handheld Game Console Wireless Earbuds Case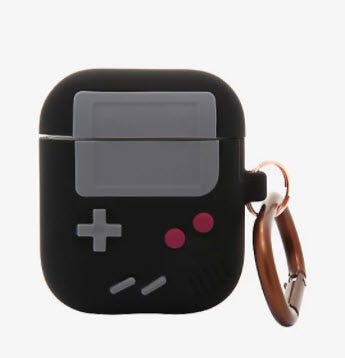 Does your player 2 keep losing their Apple AirPods? Get them this wireless earbud case shaped like a handheld games console.
Nintendo Animal Crossing Seems Legit Hoodie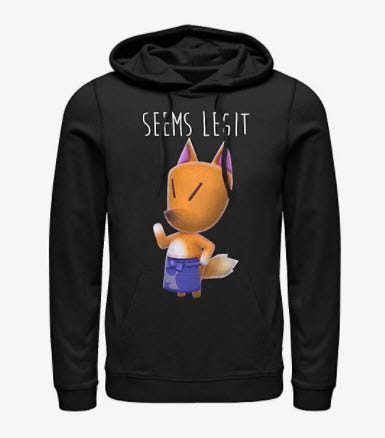 If your partner is an Animal Crossing fan, and typically spends time in their museum on their island, and inspecting art before they purchase it from Redd, this hoodie is for them!
For the Collector and Merch Lover
Matching Couples Shirts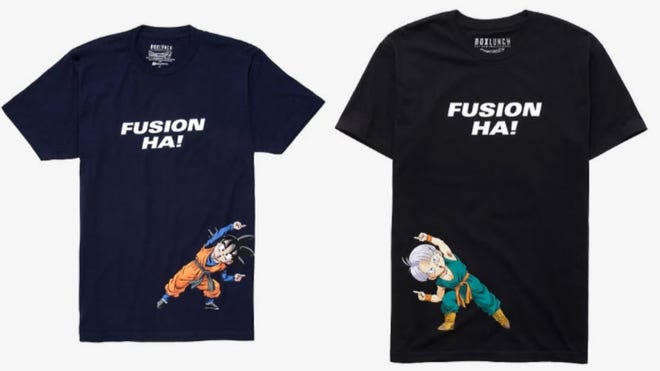 Show off your S.O. and your love of Dragon Ball Z at the same exact time with these couple shirts. When standing side-by-side with your lover, Goten and Trunks are doing the Fusion Dance.
Funko Pop! Star Wars Darth Vader (Valentine's Day) Vinyl Bobble Head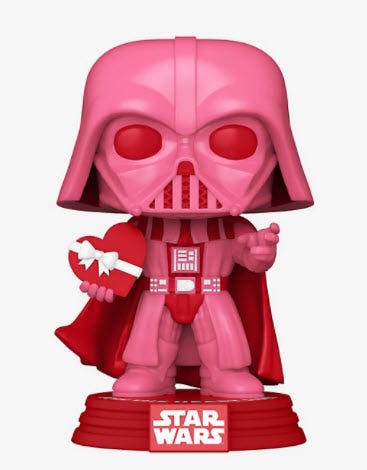 "No, I am your Valentine" - a real quote Darth Vader said (ok, maybe not). This is quite the makeover for Darth Vader, but you have to admit, he's kind of cute. This is a must for your Funko Pop! Collector.
Bandai Spirits Sailor Moon S.H.Figuarts Sailor Venus (Animation Color Edition) Figure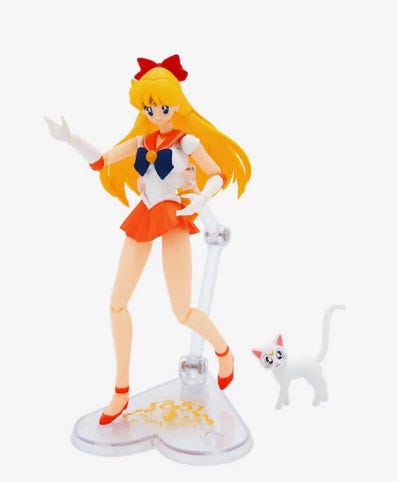 Sailor Venus is the Pretty Guardian who fights for justice. This 5 ½" tall statue returns to S.H. Figuarts in her original '90s color scheme and her cat Artemis as well.
Subscription Boxes by Loot Crate
It doesn't matter what your lover's fandom is, Loot Crate is the subscription box for gamers and pop culture nerds. These boxes are the gift that keeps on giving with many options starting at one box all the way up to a box a month for a year! Merch, vinyl figures, comic books, and more come.
Want more geeky recommendations? Sign up for our newsletter and join our Discord server.