5 Comics to Read After Watching The Umbrella Academy
Whether it's Doom Patrol, New X-Men, or something as timeless as The Teen Titans, readers have always found a way to connect with the teens trying to come to grips with their new powers.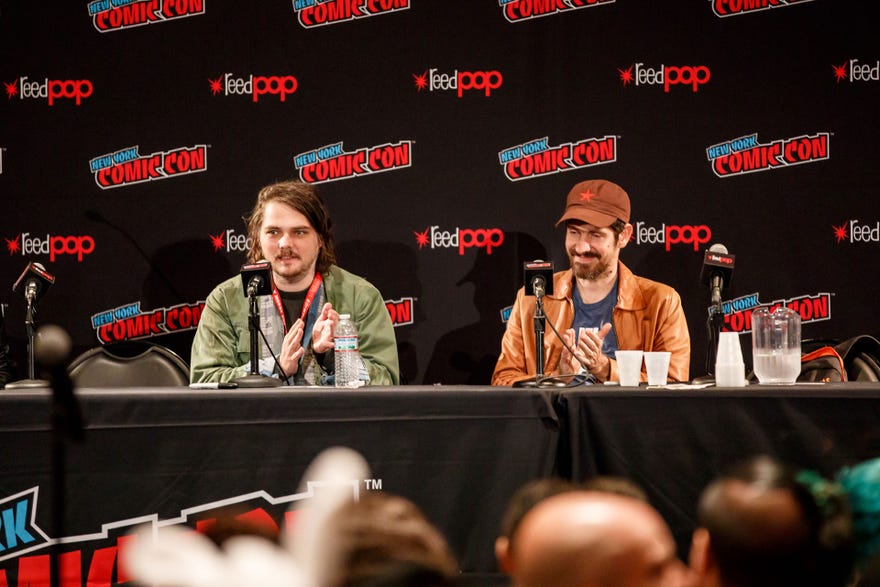 BRACE YOURSELVES! On July 31st, The Umbrella Academy season 2 is coming to Netflix. Now, come August 1st, when you're lying on your couch disappointed because you accidentally binged the entire season in one day and forgot to sleep, you're likely to need something to do next. Don't worry, we got you covered. Assuming you've read all The Umbrella Academy graphic novels, this list of 5 comics (and shows) is our idea of recommended reading if you're feeling aimless and yearning for more.
The Umbrella Academy writer Gerard Way was heavily influenced by the long-celebrated trope of the school of misfit teens. Whether it's Doom Patrol, New X-Men, or something as timeless as The Teen Titans, readers have always found a way to connect with teens trying to come to grips with their new powers. Whether you love a good band of ass kicking misfits or are willing to take a risk on something a little stranger, this list is for you. Happy reading my friends.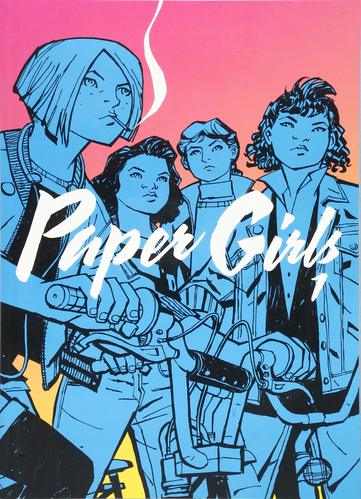 1. Paper Girls by Brian K Vaughn & Cliff Chiang
Paper Girls tells the story of a group of 12-year-old newspaper delivery girls who live in a suburb in Ohio in the 1980's. While delivering newspapers the morning after Halloween, all hell breaks loose and the town is invaded by a mysterious being from a different time. If you need another dose of time traveling post The Umbrella Academy, Paper Girls is for you. And don't get me started on Cliff Chiang's artwork and Matt Wilson's color choices. Paper Girls is currently being turned into an Amazon TV series as well so you can get a head start by reading it now. The whole series is only 30 issues and if you're familiar with BKV's other work like Saga, you know you won't be able to put it down!
Buy Paper Girls Deluxe Edition Vol 1 on Amazon for $22.99
Download Paper Girls: Book 1 on Comixology for $13.99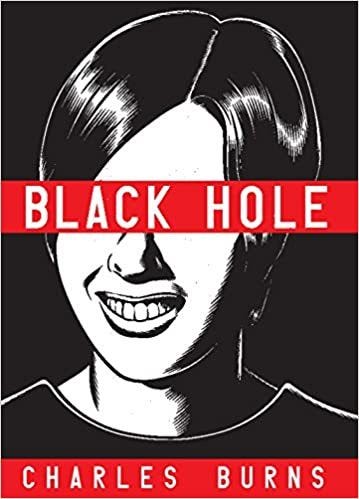 2. Black Hole by Charles Burns
Black Hole is a personal favorite of mine and probably the strangest out of anything on this list. Fair warning, this is for the 18+ crowd. While the 90's was a big boom for all types of comics, this gave the opportunity for alternative comics to also thrive. Originally published by Kitchen Sink and later by Pantheon as a graphic novel in 2005, Black Hole tells the story of what happens when teens in a small town outside of Seattle start contracting an STD that causes deformities and weird mutations. Rather than getting superpowers and saving the world, they just get cast out from their town and forced to live in a tent society deep in the woods. A murder mystery, a love story and a whole lot of Twin Peaks style weirdness wrapped into 370 pages, this monolith of comics storytelling stands at the top of my recommendations.
Buy Black Hole on Amazon for $13.79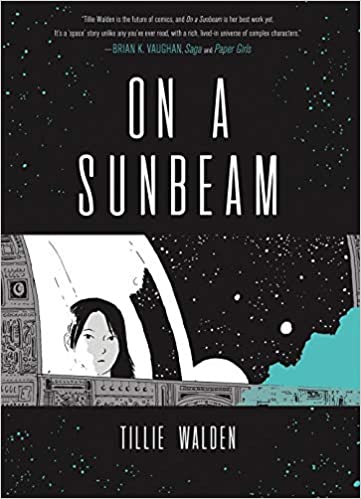 3. On A Sunbeam by Tillie Walden
Tillie Walden is everywhere lately. With a new graphic novel coming out every year, she's already tracking to be one of the most prolific writers of our lifetime. Oh, and she's only 24. On A Sunbeam is a science fiction space odyssey which follows two timelines, one about a young romance between two girls at boarding school in the past and then the current life of the one of the girls as she travels around space with her crew, repairing structures and helping to piece together the past. I can't express how gorgeous the art is here and if you were to buy this book and only flip through it, you'd be satisfied enough, but what Tillie does in 550 pages is truly a revelation. The pacing feels a lot like manga so don't be intimidated by the length, it goes much faster than you'd anticipate!
Buy On A Sunbeam on Amazon for $16.59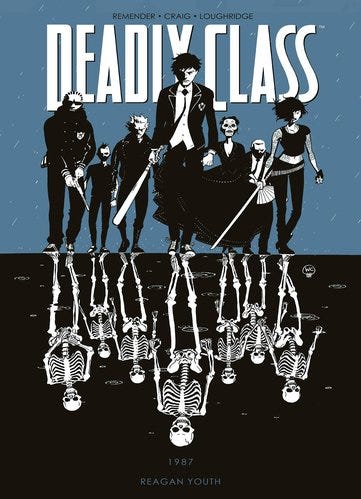 4. Deadly Class by Rick Remender & Wesley Craig
I know what you're thinking, FINALLY a book that isn't just spiritually related to The Umbrella Academy. This one does have a boarding school and it does have a bunch of misfit teens, but unfortunately, no superpowers, I'm sorry. There's lots and lots of violence - which if you're like me, is preferred. Being a teenager is pain and if you're living and learning at a school for assassins, a lot of that time that pain is literal. Deadly Class takes place in the late 80's and has lots of great character tropes including the spikey haired punk and the very scary goth girl. If it wasn't obvious, Remender grew up on alternative music. Like The Umbrella Academy, Deadly Class was also adapted into a series for SYFY, but unfortunately and MUCH to fan outcry, only went on for one season.
Buy Deadly Class Volume 1: Reagan Youth on Amazon for $7.89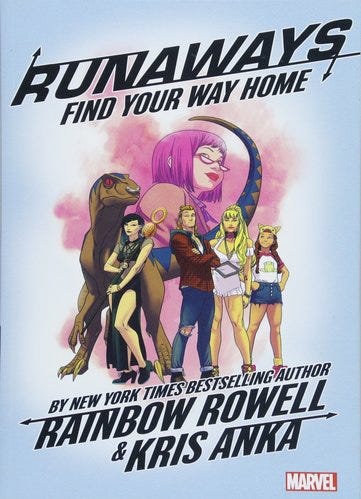 Download Deadly Class Volume 1: Reagan Youth on Comixology for $3.99
5. The Runaways by Rainbow Rowell & Kris Anka
Created in 2003 by the aforementioned Brian K. Vaughn (and Adrian Alphona), The Runaways follows a group of teenagers who discover their parents are a supervillain group known as The Pride. The teens decide to run away from home (hence the name) and start their own group to stop their parents. Along the way they learn to embrace their powers and come together as a team.
In 2017, The Runaways returned, this time written by YA writer Rainbow Rowell with art by Kris Anka. The series brought the team back together in a way that's perfect for fans of the original series or new readers looking for a place to jump in. If you are looking to take a chance on a Marvel series and don't want to dive into an intimidating property like the X-Men, The Runaways is your best bet. There is also a 3 season TV series on Hulu if you need another show to watch post The Umbrella Academy.
Buy Runaways by Rainbow Rowell Vol. 1: Find Your Way Home on Amazon for $11.89
Download Runaways by Rainbow Rowell Vol. 1: Find Your Way Home on Comixology for $10.99