That Small Press Comics Article Everyone On Staff Asked Me To Write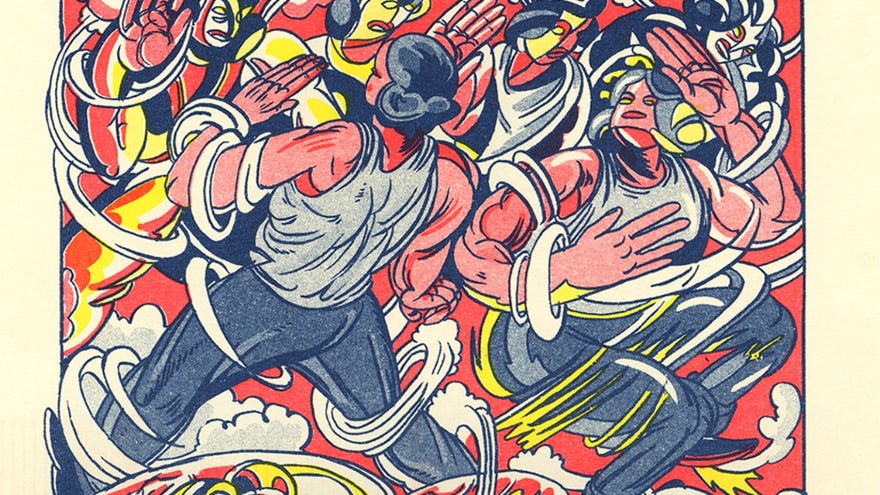 Have you ever seen that meme where it's all the girls in the classroom looking back at the one person?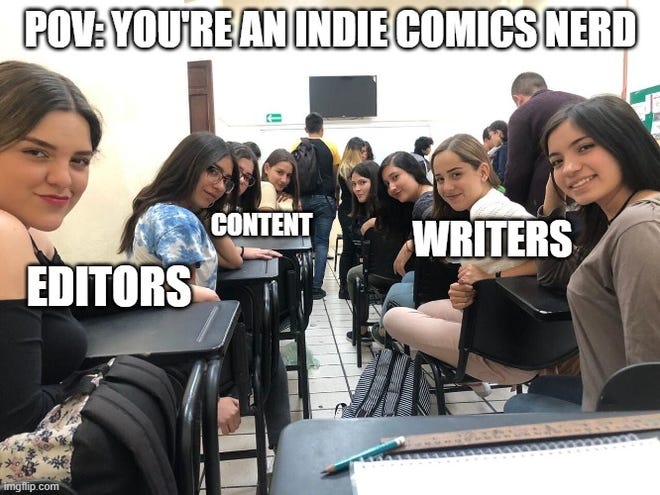 That's the look I got when my coworkers started talking about having a small press comics article written for this site. Outside of work, I write about this stuff often and I mulled over how I wanted to approach this article many different times. Was this to be a comprehensive list of all the books that were critically acclaimed this year? That might make sense for the end of the year but truth be told, AV Club always does a great job and I don't have the budget to buy as many comics as I'd like to.
After much thought, I ended up with this format. I wanted to highlight creators working in small press making comics because they love them, not for money, not for recognition, but just the burning desire to put out great work. And it shows. These comics are printed in limited quantity, sometimes assembled by the creator themselves and almost all the time they are funded out of pocket with very little return. If they do have a publisher, it's someone running things out of their house, on tight budgets, putting out work that they stand behind.
These are creators I admire dearly and work I love being sold by comic shops that foster the most beautiful creative communities. Here are some indie comics to check out if you are looking for a place to start.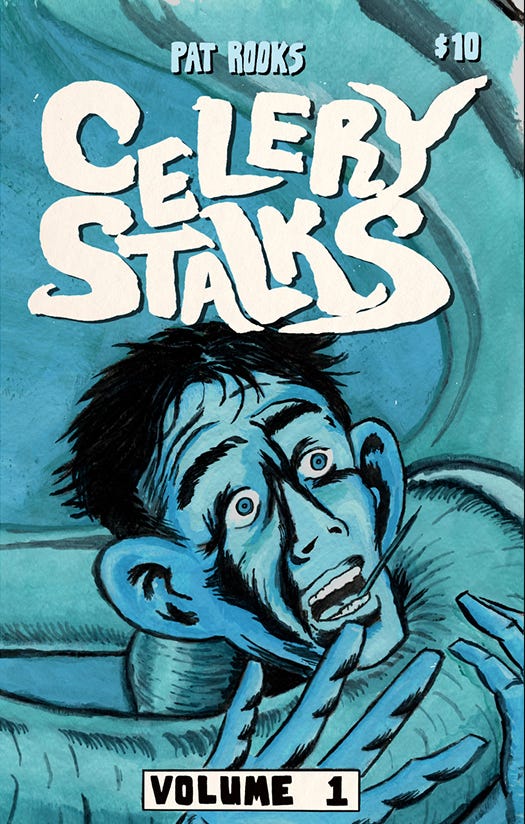 This was one of my favorite releases from the early part of this year. It's a collection of Patrick Ian Rook's mini comic Celery Stalks that he writes, draws, and inks, as well as hand assembles each month. The story is somewhere between the work of Steve Ditko, Charles Burn's Black Hole, Twin Peaks, and silver-age romance comics, which to me is the perfect combination of things. The story has since been continued in single issues which you can get by subscribing to Patrick's Patreon account. For literally $2 a month, you get a great handmade mini comic sent to your door. One of the best values in comics right now.
Grip by Lale Westvind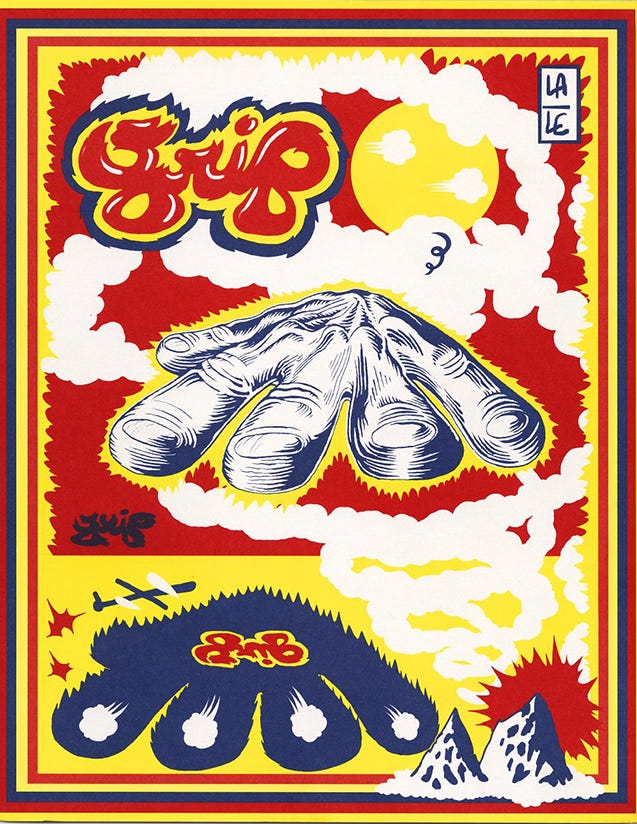 A celebration of hands, Grip is dedicated to women working in the trades and anyone who works with their hands. Though this is a wordless comic, the colors on this book scream at you and the artistry on display is enough to keep you reading slowly and absorbing the psychedelic trip Lale Westvind has put you on. The story is about a woman, who after a strange incident, has constantly moving hands and what happens when she can't stop moving them. This book is truly a work of art and like many of the comics I mention on here, has incredible production. Originally published in 2 editions, this collected edition is a larger format done with offset printing and incredible visuals.
Pop Off by Caleb Orecchio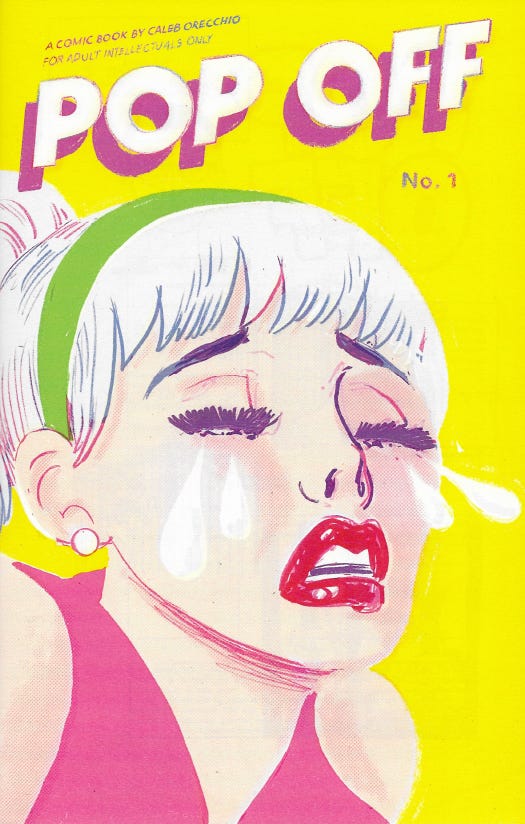 In my personal opinion, comics thrive best when a creator's singular vision is executed without compromise. Such is the case of Caleb Orecchio's Pop Off, the first issue in what looks to follow and add to a rich history of one-person comic anthologies. Composed of various short stories, Pop Off claims to not be an auto-bio comic, though it seems to appear as one. There is a lot to relate to - especially when it comes to dying under a mound of bills and debt. This is genuinely one of my favorite comics of the year, it's beautifully produced and looks great. I'm anxiously awaiting issue 2.
Rotten by MS Harkness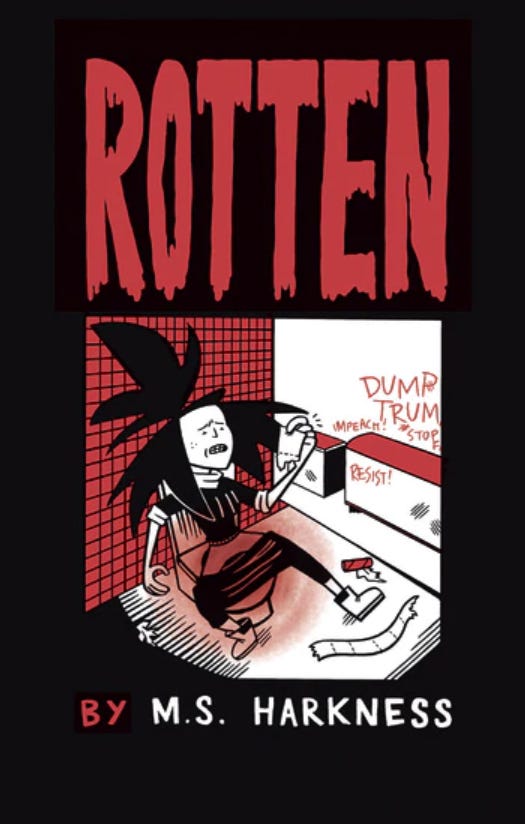 Quickly becoming one of the best voices in autobiographical comics, Rotten is the new 50 page mini comic from MS Harkness that documents a gynecological horror/mystery that happened around the time of the 2016 election. Yes, you read all of that right. Harkness is whip smart and has a razor sharp perspective on current events and this book is no different. If you are into Rotten, Gutter Pop has many of her other graphic novels in stock including her acclaimed work Tinderella.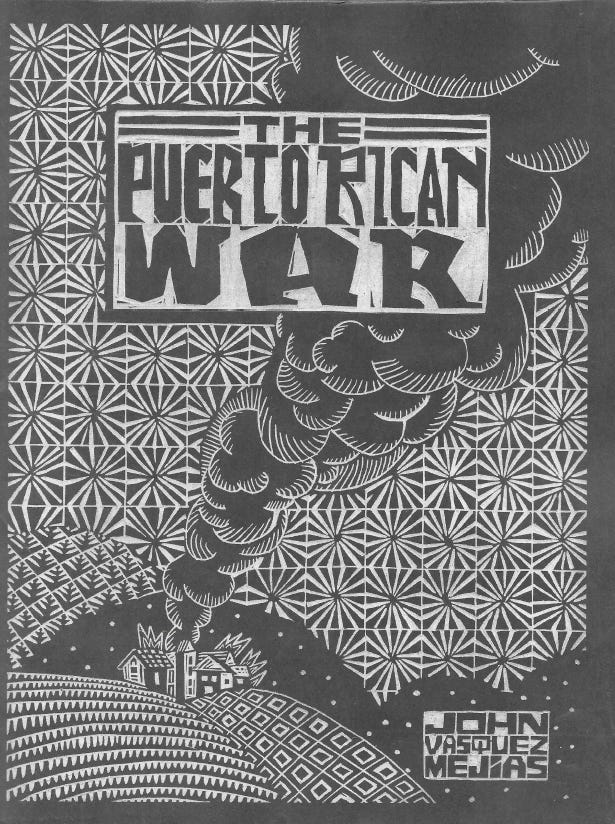 Have you ever seen a comic book and just knew that it held some sort of importance and significance? That's how I felt when I first discovered John Vasquez Mejias'The Puerto Rican War. This 96 page graphic novel has a hand-stitched spine and each page was created by John tirelessly carving individual wood blocks that he then pressed in order to get each page. The craftsmanship alone is enough to warrant buying the book, but the subject matter takes it one step further. This is the true story of Puerto Rican revolutionaries in the 1950's at the height of their fight against American colonialism. Beautifully told and a great snapshot into history they like to leave out of our textbooks.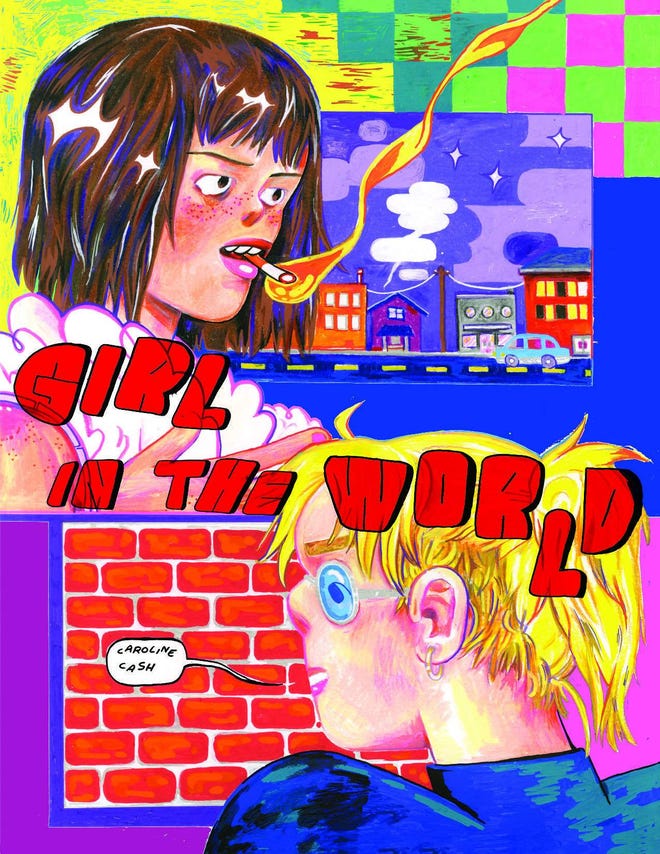 Taking place over a 24 hour period of time, Girl In The World is a quick 64 page story of a group of girls in what could be any city, but to me feels like Brooklyn. The book is full of a ton of really great one-liners like, "The only money to be made these days is in tote bags" and "I can't wait for some dude to ask me if the clickbait they read about curing depression with molly is how I'm treating mine." Those couple lines kind of sum up what you're going to get. Filled with great attitude and likeable characters, I can't recommend this enough.