2000 AD announces definitive Art of Steve Dillon collection
The 2000 AD Art of Steve Dillon: Apex EditionThe title will celebrate one of the most admired artists in comic book history.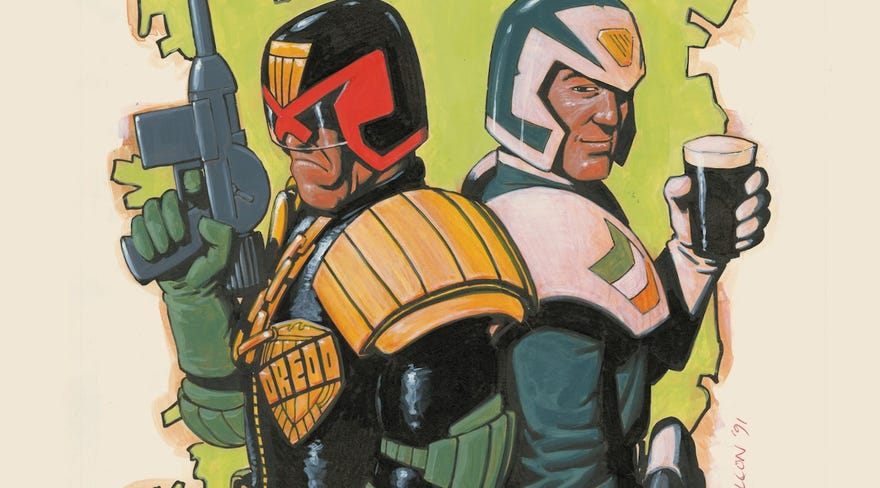 During the "2000 AD: The Galaxy's Greatest" panel at New York Comic Con 2023 on Friday, October 13, Rebellion announced an exciting new collection of Steve Dillon's artwork - The 2000 AD Art of Steve Dillon: Apex Edition. This posthumous collection will celebrate over three decades of Dillon's 2000 AD art, including some of his best known and rarest contributions.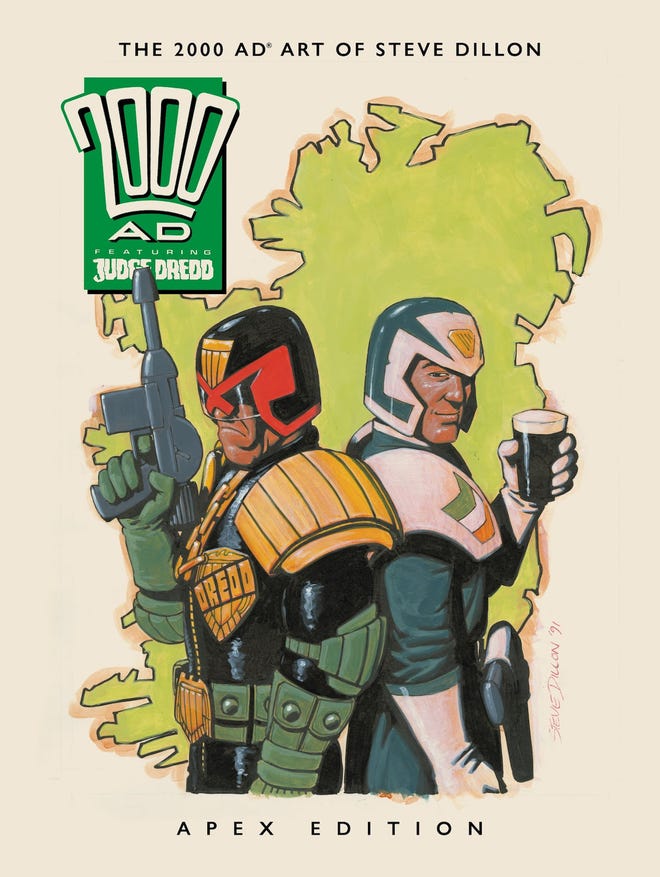 Dillon achieved wide notoriety after he co-created Preacher for DC/Vertigo with Garth Ennis, and his storied career included contributions on many other legendary characters. Dillon's work for 2000 AD included creating the characters Hap Hazzard and the Irish Judge Joyce. He wrote several stories for the Prog over the decades, including Rogue Trooper and Future Shocks.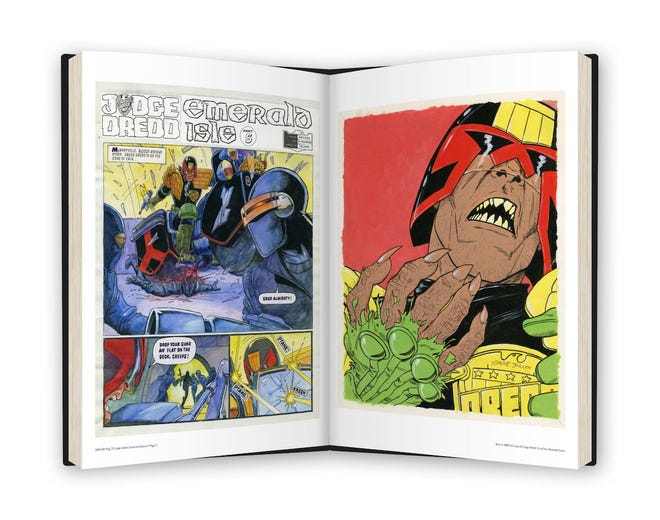 The 2000 AD Art of Steve Dillon: Apex Edition will contain work from throughout Dillon's career at 2000 AD. The collection spotlights his work on Judge Dredd through stories that include Block Mania and the Emerald Isle storyline, an early collaboration with Ennis, as well as art from Rogue Trooper and Harlem Heroes. On top of all this, the book will also include the complete art for Red Planet Blues, the sole A.B.C. Warriors story written by Alan Moore, with painted color by John Higgins (Watchmen).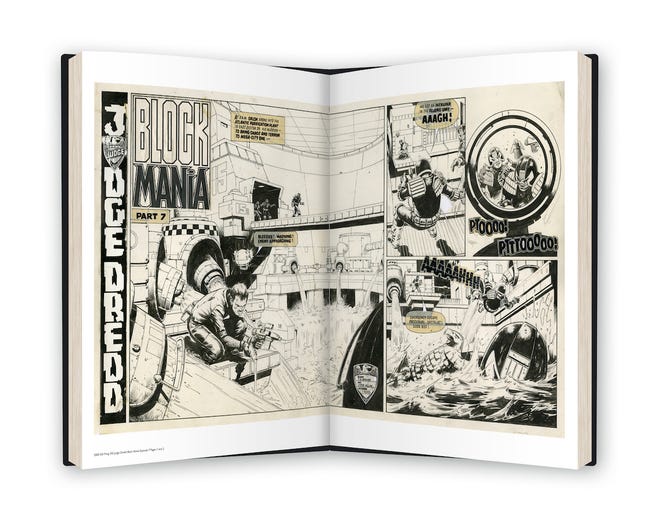 Like the other titles in the Apex Edition line, The 2000 AD Art of Steve Dillon will be a deluxe, over-sized facsimile edition measuring 19 x 14 inches. Scanned directly from Dillon's art and reprinting the artist's original art in its actual size, the book aims to replicate the experience of looking at the art in person. Running to 128 pages, the title will be available in both a Standard Edition and a webshop-exclusive edition featuring a special slipcase.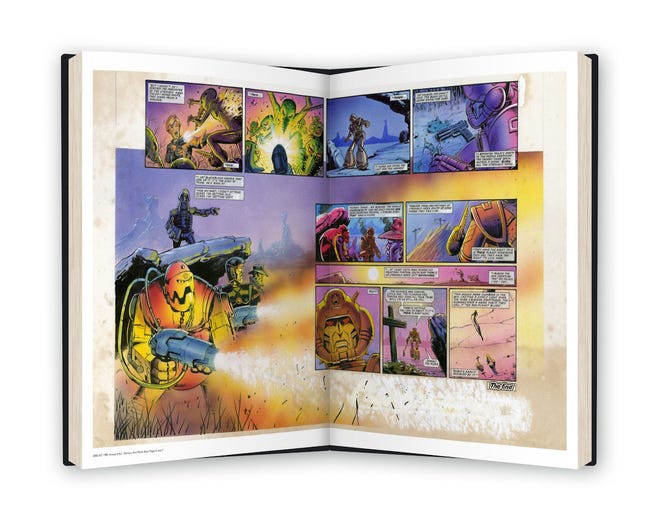 The 2000 AD Art of Steve Dillon is scheduled for release on June 19, 2024. It is currently available for preorder at the 2000 AD webstore.
---
Popverse will be providing wall-to-wall coverage of New York Comic Con 2023, with an all-star crew of writers, editors, and video producers there all four days (and nights), as well as in advance of the show. You can follow along to this coverage as well as the panels we're streaming with our
NYCC Popverse coverage guide
.