A Haunting in Venice: Ending explained
Who murdered whom - and why?
Poirot is back again. Following 2017's Murder on the Orient Express and last year's Death on the Nile, Kenneth Branagh's Poirot has returned for yet another case, this time one with ghosts, as a group of people get stuck in a haunted house on Halloween.
Sound spookier than your typical Agatha Christie? That's because it is, and it does take a lot of liberties with it's "based on" title, a Christie novel called Hallowe'en Party. But it is a fun scary romp that people should probably enjoy.
As for what exactly happens at the end of this movie and why? That's what these movies are all about, of course - and also what this guide is for. So read on to catch up on that plot point you may have missed.
Spoilers for A Haunting in Venice below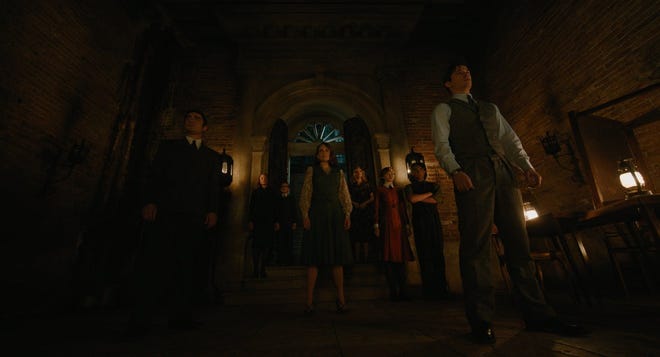 Who killed Alicia Drake and why?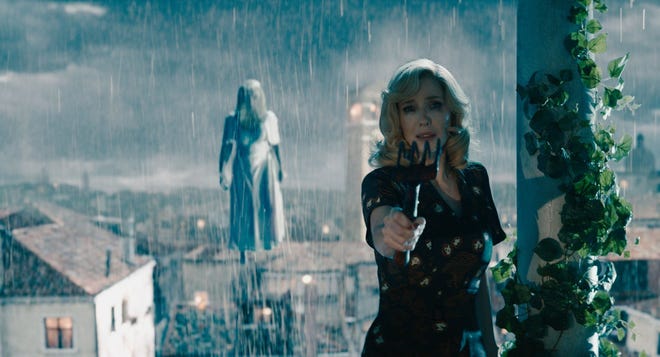 This is the film's central mystery, and why Poirot's attention is caught by this case. Alicia Drake had supposedly been driven mad by the spirits of children who haunted the house she lived in, but it turns out that she hadn't been driven mad at all, and was instead being poisoned by special honey made by bees pollinated by a poisonous flower. Alicia's mother Rowena could not bear Alica leaving her to get married, so she kept Alicia ill to keep her at home and childlike. Unfortunately, during one evening, as Rowena slept, her caretaker fed her too much of that poisoned honey, unknowingly poisoning her to death.
After Rowena returned to find Alicia's dead body, she scratched her back with a garden tool to make it look like the mark of the child ghosts and threw her body from the balcony and into the canals so it would look like suicide.
Who killed Doctor Leslie Ferrier and why?
Dr. Leslie Ferrier is killed in a locked room in the middle of the film. While it seems impossible that he was stabbed, leading many in the film to speculate that it is the ghosts of the children who died of the plague in the house who killed him, Poirot later reveals that Dr. Ferrier was murdered by Rowena Drake at the doctor's own hands.
Rowena Drake was being blackmailed by someone who knew she was responsible for her daughter's death, and she believed incorrectly that it was the doctor who was blackmailing her. After the doctor suffers from a PTSD episode, she locks him in a room obstensibly to keep him safe, only to later call him on the phone, threatening to murder his son if he does not take a dagger from a suit of armor in the room and stab himself to death.
Who killed the medium Joyce Reynolds and why?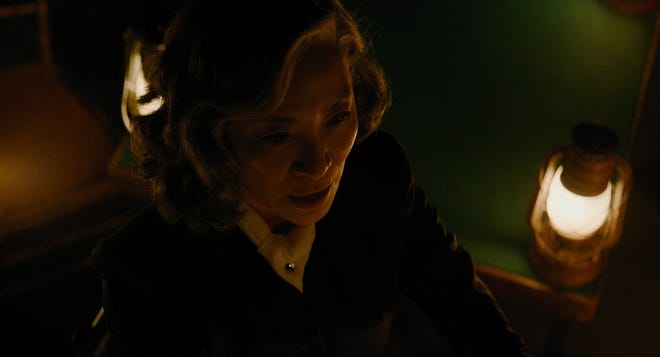 Rowena Drake kills the medium Joyce Reynolds thinking that either she is the blackmailer or that she knows too much about the death of her daughter Alicia. Of course, Joyce Reynolds was not actually able to speak to ghosts, but was provided extra information about Alicia by Ariadne Oliver and her accomplice Vitale Portfoglio.
Why did Ariadne Oliver lie to Poirot?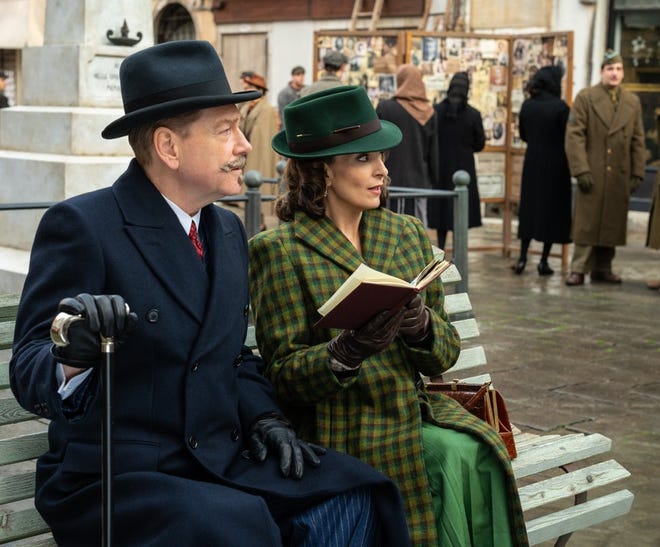 Ariadne Oliver brought (and lied about) this case to Poirot to create new material for her next book. It seems that she needed an idea, and thought that a great subject would be the medium who was able to trick the great Hercule Poirot. When Poirot finds out about this betrayal, he is quite hurt indeed.
Who was the blackmailer and why?
In a Haunting in Venice, we find out that someone has been blackmaining Rowena Drake with the knowledge that she was behind the death of her daughter, Alicia Drake. Rowena believes the blackmailer to be Doctor Ferrier and thus forces him to kill himself to protect the life of his son Leopold, but neither she nor he recognizes that the actual blackmailer is Leopold.
Doctor Ferrier, who was in love with Rowena, never quite put the details of the death together properly, but his son did, and used the blackmail money to pay the bills that his father could not. As for what happened to the leftover money, Poirot encourages Leopold to give some money to Joyce Reynolds' assistants Nicholas Holland and Desdemona Holland, so they could travel to America like they dreamed.
Were there ghosts in A Haunting in Venice?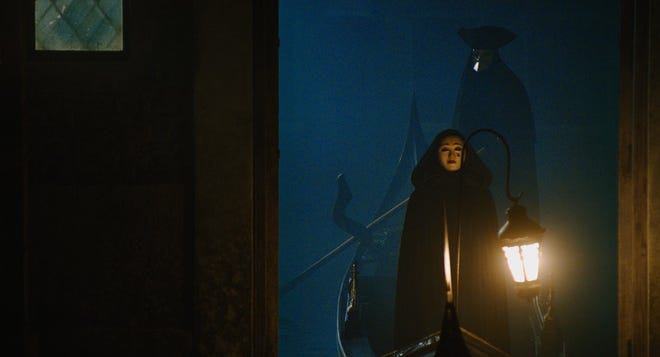 Well that's up to interpretation isn't it? Do you want ghosts in Agatha Christie? If you do, they could very well be there. If you don't, you can explain all the ghostly appearances in A Haunting in Venice away as hallucinations from accidentally ingested poison honey.
How similar is A Haunting in Venice to Hallowe'en Party?
A Haunting in Venice is beyond "loosely based" on Hallowe'en Party - it almost shares no connection at all, beyond the appearance of a shared holiday, bobbing for apples, and a couple of names. Even if you were familiar with the novel, you'd be hard pressed to find any real connections between Christie's story and what is on screen in A Haunting in Venice.
---
Poirot's moustache: I will never forgive Kenneth Branagh for giving it a back story.