Can we stop pretending that the Oscars hate genre movies?
Now that Everything Everywhere All At Once has 11 nominations, it's time to move on from wanting to be underdogs
With a surfeit of nominations — 11, including Best Actress, Best Supporting Actor, Best Supporting Actress, Best Director, and Best Picture — for Everything Everywhere All at Once, and no shortage of nominations for Black Panther: Wakanda Forever, the slate of nominations for the 2023 Academy Awards might, finally, be the year that puts to bed the notion that the Oscars has a bias against genre movies.
The Underdog Syndrome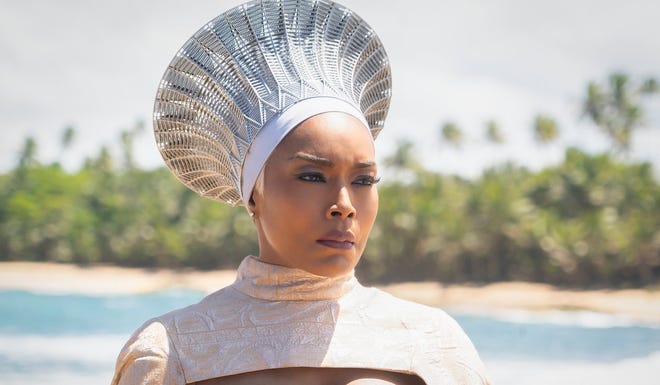 The idea that the Academy Awards have had something against science fiction, fantasy, or horror films has been a longstanding tradition at this point, and has almost become an accepted piece of fact as opposed to a suspicion; Marvel Studios head Kevin Feige said that such a bias "certainly exists" as recently as 2021, when talking about his disappointment that Marvel movies aren't routinely recognized for awards.
Again, it's worth pointing out that Marvel's Black Panther: Wakanda Forever got nominated for five Academy Awards this morning. (It's also worth remembering that the first Black Panther got nominated for six two years before Feige gave that interview, including Best Picture.)
The origin behind the belief in an anti-genre bias likely stemmed from the fierce protectiveness that fans have for their favorite properties — a protectiveness that includes an attitude that, if others don't share the enthusiasm for their particular obsession, then there's some ulterior motive or dislike at play, as opposed to simple disinterest. It wasn't enough that the Marvel movies — or, before them, WB's Batman movies, or the Star Wars movies, or whatever — were making exceptional amounts of money and shaping pop culture as a whole; that they weren't also getting nominated for Best Picture meant that particular system was rigged, as opposed to there simply being other movies more deserving.
I'm reminded of the 2020 Academy Awards, when Avengers: Endgame made history by failing to win any Oscars despite Marvel and Disney campaigning hard for both Best Actor and Best Picture nods with an expensive lobbying campaign. The lack of recognition was taken as an affront of the superhero genre as a whole, leading to the surreal moment in last year's Awards when a new category — the Movie Cheer Moment — was created with the express purpose of netting Endgame something… only for the movie to lose out to Zack Snyder's Justice League.
Moving On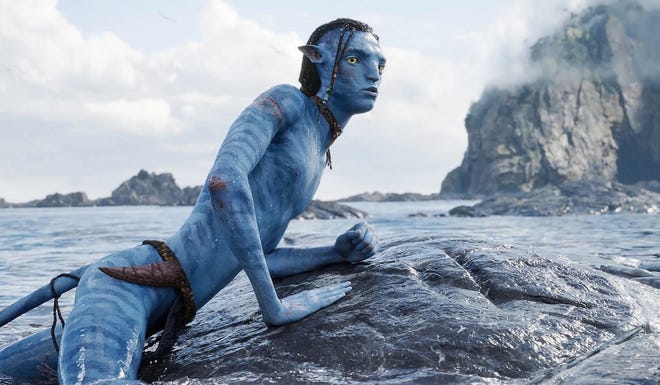 This year, however, there's no getting around the fact that genre movies are well represented in the Oscar nominations. Everything Everywhere All At Once — a multiverse movie that is as dizzying and inventive as any genre fan could hope — leads the way in terms of overall nominations, but movies like Black Panther: Wakanda Forever, The Batman, and RRR all make appearances outside of the traditionally genre-focused effects and editing categories. Avatar: The Way of Water got four nominations, including one for Best Picture. If the Academy as a mass mind really did have something against genre movies, that would certainly appear to be a problem it's moved past, based on this year's line-up of nominees.
This isn't to say that the Oscar nominations are perfect — they never are, and arguably could never be, given how subjective the idea of a "best" anything is — nor that there aren't obvious blind spots in this year's list. The lack of any nomination for Jordan Peele's Nope, for example, feels genuinely curious and worth noting; Keke Palmer doesn't get anything for her performance in that movie? Really? That said, there are always going to be oversights and obvious misses in any list of nominees — and no awards of any kind ever make an entirely perfect list at any time.
(The lack of any recognition for Nope feels particularly odd given that Get Out got four nominations back in 2018; but then, 2019's Us was similarly ignored by the Academy despite being nominated for countless other awards. Maybe horror remains a genre that needs a little more to convince the uncertain.)
For now, though, let's hope that this year's nominees puts to rest the idea that genre movies — by far the most culturally dominant force in contemporary cinema, as the shockingly significant box office haul of the second Avatar movie underscores — are underdogs in any meaningful manner, and instead lets everyone move forward to appreciate the Academy Awards for what they really are: an enjoyably overblown spectacle of self-congratulation that we're all going to watch just to see that song from RRR performed live.
The 95th Academy Awards will take place March 12; we all agree that it's all about "Naatu Naatu," right?
---
Forget the Academy Awards! Become a Popverse member and watch the entire Harvey Awards ceremony from 2021.