Pioneering cartoonist/editor Aline Kominsky-Crumb has died at age 74
One of the leading women cartoonists from the underground comics movement has died.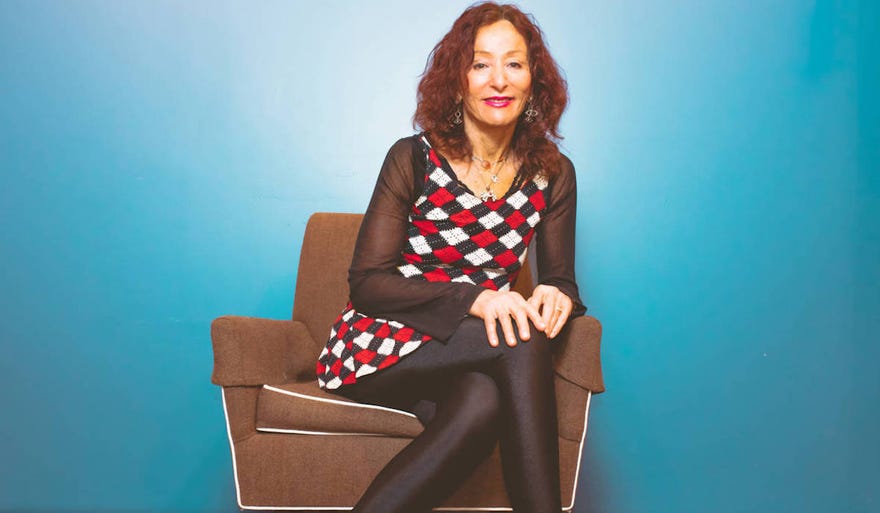 Aline Kominsky-Crumb, one of the leading lights of the underground comics scene and contributor to iconic anthologies including Wimmen's Comix, Weirdo, and Twisted Sisters, which she helped launch in 1976, has died aged 74, it has been announced.
Kominsky-Crumb — perhaps best known for her work alongside husband Robert Crumb, with whom she created the Dirty Laundry series, as well as editing and contributing to Weirdo, the anthology of alternative comics that Crumb had founded years earlier — was born in Long Island, New York, where she became part of the counterculture movement as a teenager; it was through her connection to Ken Weaver, former drummer of the band the Fugs, that she was introduced to cartoonists Spain Rodriguez and Kim Deitch, part of the nascent underground scene in the early '70s.
Inspired by their work, Kominsky-Crumb moved to San Francisco, where she met Robert Crumb in 1972. The two quickly started a relationship that would last the rest of her life, while also contributing to a number of important underground releases: she was part of the creative line-up for the initial issues of Wimmen's Comix, and after leaving that group, teamed-up with Diane Noomin to created Twisted Sisters, an anthology of alternative comics from female creators including Julie Doucet, Carol Lay, Phoebe Gloeckner, and many other creators who'd become part of the indie and alternative comics establishment.
For seven years from 1986 through 1993, Kominsky-Crumb edited Weirdo, the intentionally 'outsider' anthology that had earlier been edited by Robert Crumb, and later Peter Bagge. Under her leadership, the title published the likes of Bill Griffith, Mary Fleener, Harvey Pekar, and Alice Sebold.
In 1991, Kominsky-Crumb and her family moved to France, where she started to move away from cartooning to work as a painter; in the three decades since the move, she has released little comics work, although what there has been — predominantly Need More Love, her 2007 'graphic memoir,' and a reissued, expanded version of her 1990 anthology Love That Bunch — has been uniformly acclaimed.
Kominsky-Crumb's passing was announced on Instagram by Galerie Vidourle Prix, a gallery co-founded by Kominsky-Crumb and Julie Katan. She is survived by her partners, Robert Crumb and Christian Coudurès, as well as her daughter Sophie Crumb.