Meet Alisyuon, one of the 2023 Cosplay Central Crown Championships finalists
The winner of the Cosplay Central Crown Championships sem-finals from Madrid's Japan Weekend is coming to Chicago's C2E2 2023 to win it all
Every year, cosplayers from around the world show off their creations at conventions - and the best of the best compete each year in a global tournament called the Cosplay Central Crown Championships. Each major convention has a semi-final where a winner is chosen, and that winner wins cash, prizes, and a round-trip ticket to the yearly finals - which take place this year at Chicago's C2E2 2023.
And in the build-up to the 2023 Cosplay Central Crown Championships finals at C2E2, we're talking to finalists from all over the world as they get into 'con crunch' mode before boarding a plane and meeting for one last, epic competition.
Today we're talking to Alisyuon, who claimed her place in the Crown Championships with a stunning rendition of Disney's Moana at the recent Japan Weekend convention in Madrid, Spain.
Popverse: Welcome to the championships! Please tell us a little about yourself as a cosplayer.
Alisyuon: Hi! I'm Alisyuon, although you can call me Alis. I started making cosplay costumes as a simple annual hobby for my birthday, since the event I could go to coincided with my birthday. Over time I started to take it seriously and now I dedicate myself to make cosplay costumes to compete in different contests and small cosplay for social networks, besides working as a costume designer for musical companies and shows.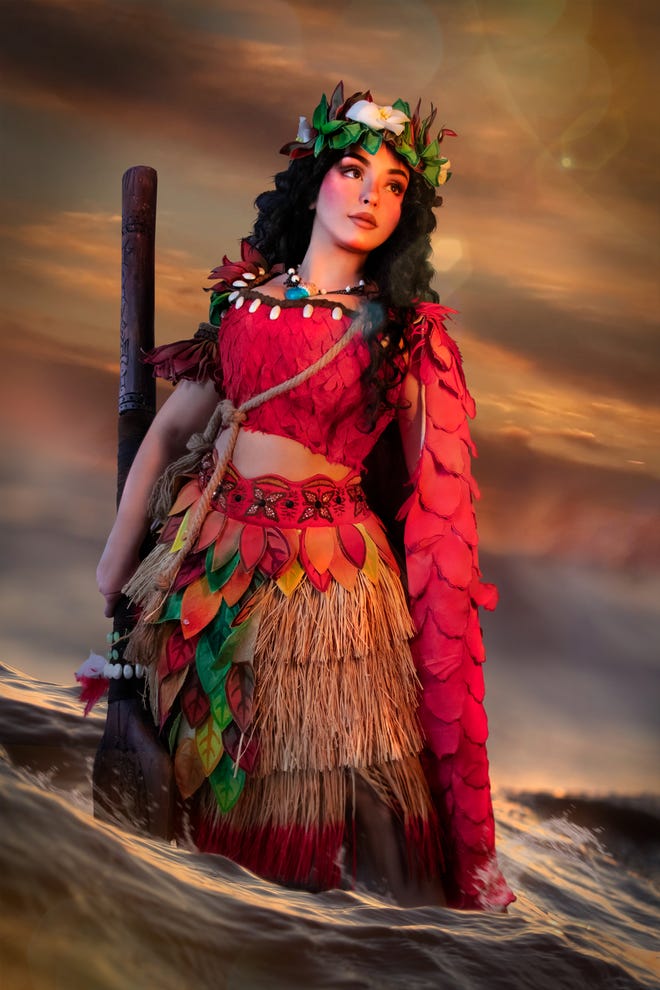 Why do you enjoy being part of competitions like this?
No matter how many times I compete or get on stage, it's an experience that always makes you a little nervous, but it's amazing. It helps you set a goal and give your best effort, plus it allows you to get up close and personal with many people with spectacular work and finishes.
What inspired you to make this costume?
Moana/Vaina is one of my favorite movies and characters, it has a lot of meaning for me since my grandfather had a small boat and I live next to the beach, the sea was something I always had in mind. After so much time of pandemic locked up at home and not being able to go anywhere, I just wanted to make that costume and feel a little more free like her.
What was the process to bring the character to life?
Before starting with it I did a lot of research on the costumes and materials on which they were based in order to make a replica as faithful and useful as possible, two aspects that are sometimes very difficult to combine techniques and designs. One of the decisions I made was that most of the materials should be natural and biodegradable, as well as handmade as much as possible, which caused many boring hours sewing and embroidering by hand on the couch.
Did you learn anything while making this costume?
If you are going to embroider or sew by hand for many hours it is important to have a comfortable pillow for your back and a series of many chapters in the background to keep you company.
But being serious I have learned to look for new ways to disguise parts of my body to fit better in the design and make it comfortable and functional, something we tend to forget when we start a cosplay.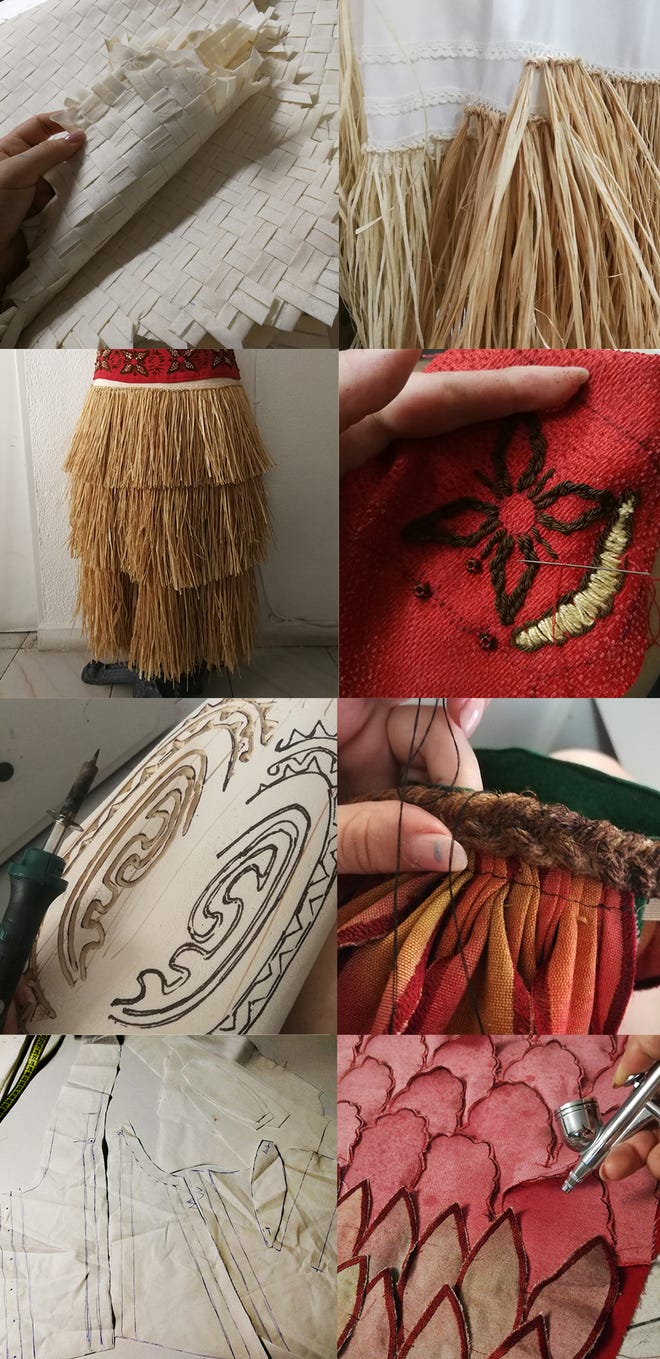 What is your favourite part of the costume? And Why?
The raffia skirt, I made it the traditional way and completely by hand, it took me a long time to finish it, as it was knotting piece by piece, then boiling it, washing it and ironing it, it was a long and tedious work, but I loved it.
Are there any other details or features you would like to highlight?
Maybe the bodice, as I have a lot of breast volume it is very difficult for me to hide it and find patterns of my size, so I always end up doing corsetry and creating my own techniques and patterns of them.
What are you most looking forward to about the final in Chicago?
Not being nervous and getting to know the other competitors well, I am looking forward to enjoying the event and the company.
Any advice for anyone thinking about entering a competition like this?
Polish your techniques first, participate in several national competitions first to get more experience and then to set a goal, an international competition is difficult and brings a lot of pressure on oneself.
You can follow Alisyuon on Instagram and Facebook
---
The Cosplay Central Crown Championship finals will be one of many C2E2 2023 panels Popverse will be livestreaming this year. Here is a round-up of everything Popverse will be doing at C2E2 2023.