12 Ways To Celebrate Pokémon's 25th Anniversary
Gotta catch 'em all!
Check out the video above at 7:00 PM ET for a virtual concert featuring Post Malone!
Attention all Pokémon Trainers—we're about to hit a major milestone. Pokémon is turning 25 and the celebration begins today, Pokémon day!
Whether you're a Pokémon Master with years of training loaded into your Pokédex or just setting out on your Pokémon journey, we've come up with a list of ways for any Pokémon fan to fully enjoy the anniversary celebration.
Tune In for Pokémon Day's Virtual Concert
The Pokémon Company and P25 are hosting a virtual concert to kick-off the celebration on February 27, 7:00 PM ET / 1:00 AM BST, featuring Post Malone. As a novice Pokémon trainer and a diehard Postie, I'm absolutely hyped for this concert and can only hope we're getting some iteration of the beloved theme-song during the show. Check it out here.
Play the Pokémon Trading Card Game
Whether you were into it as a kid, or are still a hardcore player, the Trading Card Game is a classic way to indulge in the spirit of Pokémon. Play, collect, or simply revisit the wonderful memories attached to your cards. If you're interested in collectibles but don't play the card game, it's still fascinating to follow, and you can admire the art style of the newest Shiny collection.
Indulge in a Pokémon Happy Meal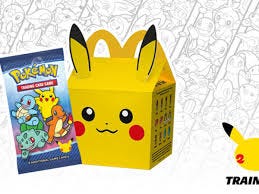 I am totally guilty of being the lone adult buying a Pokémon themed McDonald's happy meal. It includes a decorated Pikachu box and collectible cards from the TCG. It's a nostalgic way to enjoy the franchise and spark joy.
Binge Pokémon Journeys
If you haven't heard about this yet, are you a Druddigon living in a cave? Pokémon Journeys is season 23 of the series, starring Ash Ketchum with his latest companion, Goh, acting as research fellows for Professor Cerise in Vermillion City. With an entirely different storytelling format, the two travel to different regions per episode (for research purposes). Ash, as always, is fueled by his desire to become a Pokémon Master, and Goh strives to catch one of every Pokémon, including the legendary Mew.
The first two seasons introduced the Galar region, and have packed a ton of adventure and surprises into its episodes, including reference to raid battles and the mobile game Pokémon Go. While episodes are airing ahead of time in Japan, we're anxiously anticipating season 4's English release March 5 on Netflix!
Don't have a Netflix account? Not a problem! Pokémon TV – an online streaming network through Pokemon.com—is starting to load in the episodes for all fans to watch!
(Re)Watch the Original Series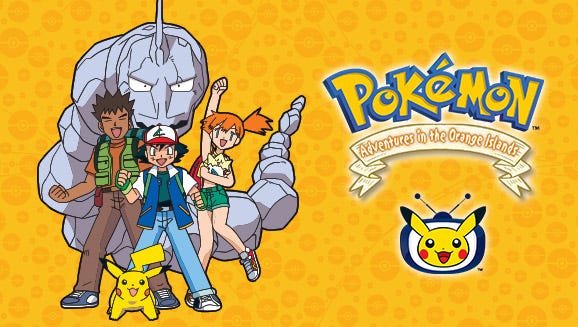 Who remembers waking up early to watch Pokémon as part of their long lineup of Saturday-morning cartoons? It was a ritual, until it wasn't. Admittedly, I had stopped watching the series somewhere around Sinnoh—life gets in the way, you know?
But in early 2020, free time was much easier to come by—I started watching a random episode and was instantly hooked. I forgot how addicting it was to see the shenanigans between Ash, Brock, and Misty.
Naturally, this led to binging seasons I previously hadn't seen before. It truly made me feel like I was back at my parent's house, sitting on the living room floor with a bowl of cereal watching Pokémon.
(Re)Watch the Movies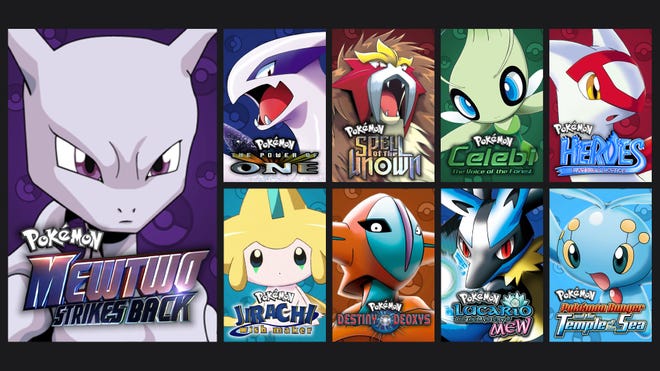 This section contains spoilers.
Similar to the series, the plethora of movies is definitely something to make time for. But, be warned, the movies hit differently. I always break into tears during the sappiest parts of each movie, like when Ash basically DIES! Everyone knows this moment. Or when you see Snubble's death scene in The Power of Us (2018). Pokémon movies really hit you in the kokoro!
I still think Detective Pikachu is worth the watch. It's not an exaggeration to say it put Pokémon on the map for many new trainers out there.
(Re)Play the Video Games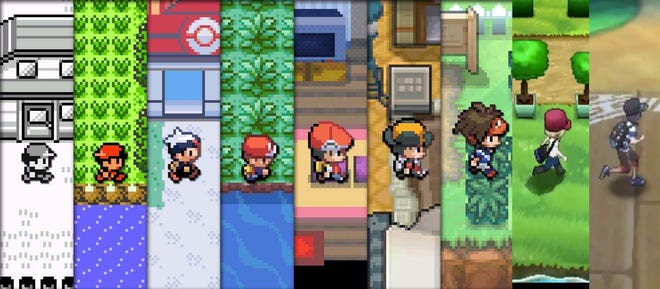 Remember when you first embarked on your Pokémon journey? When you had to choose your starter and build that perfect team to beat the Elite Four? Consider reliving the magic and replay the game. There are many different fan-made play-through versions that make the game more challenging, like the Nuzlocke challenge, the Single challenge, and so forth.
Note: before starting your game and losing all of your hard-earned progress, consider transferring your Pokémon and valuable items into Pokémon HOME. They may come in handy someday.
And remember, there's more than just the regional games to pick from. Pokémon Snap, Coliseum, Mystery Dungeon, and other variations are just as fun.
Play Pokémon Sword And Shield
Sword and Shield feels like an easy introduction to the franchise. There's nothing complex in the storyline or navigation, and it's more fun playing with a community and enjoying the downloadable content than simply beating the game. Plus, the anniversary celebration has some special surprises in store.
Buy Pokemon Sword and Shield from Gamestop.
Get A Singing Pikachu in Sword and Shield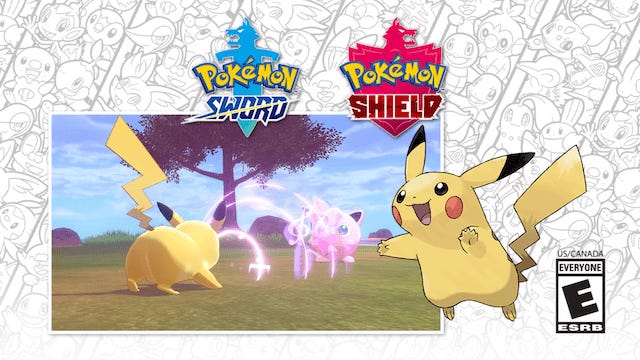 Pika-chu bet this is one of those special surprises! Whether or not you're a big Pokémon collector, you can't pass up on a Pikachu that naturally knows the move Sing. It's almost like passing on the Pikachu that knew Surf back in the day! Learn more on Pokemon.com. Hurry, it's only available for a limited time.
Watch PokéTubers
From tier lists, to game reviews and live playthroughs, there's so much Pokémon content available on YouTube for any level of interest. These are unofficial Pokémon channels that consistently keep you in the loop with in-game updates and hilarious, creative takes on the Pokémon universe. If you haven't been watching already, I recommend starting off with some of my favorites: Little Shellder, Dobbs, and Austin John Plays, to name a few.
Buy Pokémon Merchandise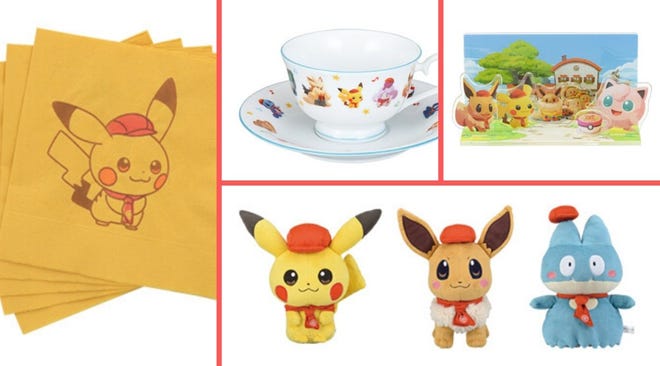 I cannot get away from Pokémon plushies, pins, and Christmas items. My Christmas hat last year was Eevee-themed. I wore it in public and I loved it. There's never been a need to over-indulge in expensive merch, but a casual splurge on plushies and art prints are just some of the ways I've been able to enjoy my fandom. The Pokémon Center offers a huge variety that makes it easy to show off your love of the franchise on any level.
Funko recently announced a lot of new exclusive Funko Pop!s, and many of those were Pokemon themed, including Pikachu (Attack Stance), Psyduck, Meowth, and Bulbasaur (Metallic).
Enjoy Iconic Pokémon Music
Whether we're talking about the 8-bit soundtrack from the original games or the Pokémon theme-song from the 90's anime, Pokémon is known for its music. Plus, there are different versions to enjoy—from Braxton Burk's orchestra rendering collection, to the fan-made lofi versions available on YouTube, the music is enjoyable for almost any atmosphere. I wake up to it, work from home to it, cook to it… you get the picture.
For us fans who grew up with the show, celebrating Pokémon's 25th anniversary is as much about nostalgia as it is about enjoying the new entries to the franchise! That's why there's a lot of (re)doing an activity that's packed into this list. There's no way to recapture the true joy of Pokémon without revisiting those moments that made us decide to go on our first journey all those years ago.
Happy Pokémon Day!