A Brief Look at VIZ Media's Signature Line
From legends such as Junji Ito to newcomers like Paru Itagaki here are mangakas you should check out!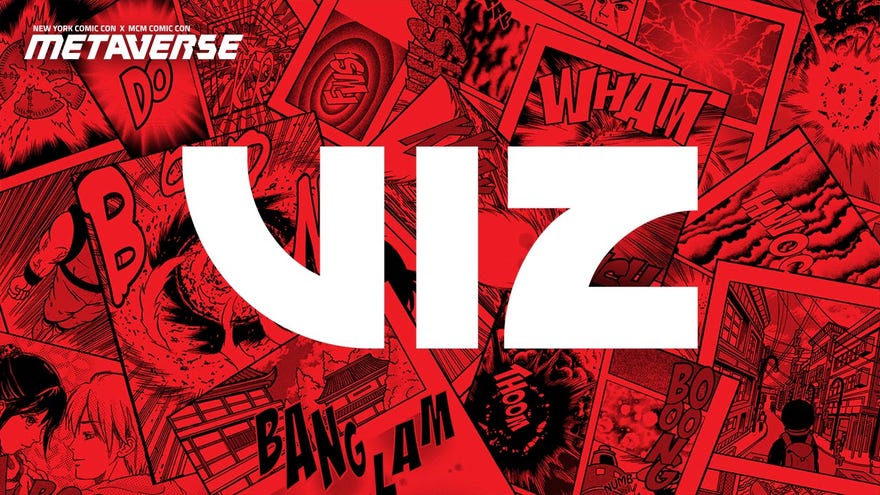 The journey manga had to take to make it's foothold into the states is truly one of the most interesting stories in comic's history. From the 1976 initiative called Project Gen, bringing Barefoot Gen to English speaking markets to the current days of being able to see major anime releases in theaters, anime/manga has done incredible work establishing its place in the US market.
In the years leading up to VIZ's Signature Series, there were various degrees of success to target the adult market. With imprints like the short lived Spectrum Editions and a personal favorite of mine, PULP: The Manga Magazine, they now have a firm grasp on the market. After the closure of PULP, there was a last attempt at bringing in these adult focused titles called Editor's Choice. This brought in some of the most famed manga-works of all time like Miyazaki's Nausicaä Of The Valley of The Wind and Tezuka's Phoenix.
Launched in 2009, VIZ's Signature Series was a culmination of all their past efforts and fine tuned to offer a diverse range of works for adult audiences. This will by no means be a comprehensive guide to their Signature Series as it's over a decade old, but I want to as always, give some recommendations on where to start and offer up some creators and titles I enjoy and think that I think you may too.
I also want to give credit and thanks to The Manga Critic and their work over at MangaBookShelf.com, they're an invaluable resource and have done a much deeper dive into the history of the VIZ Signature Series.
Here is a brief look at some of the creators on VIZ Media's Signature Line.
Junji Ito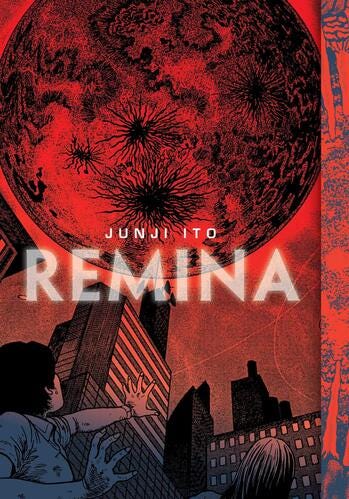 Even if you are not familiar with who Junji Ito is, you've almost definitely seen his work on your social media pages or in the store fronts of Hot Topics across the country. Arguably one of the best horror creators across any medium, Junji Ito's Uzumaki is the only book to this date that made me feel genuinely nauseous because of how uncomfortable it was to read. It's currently being developed into a TV show with Adult Swim which is sure to be a treat for both horror and manga fans.
VIZ has done a really incredible job of putting Junji Ito's work out in the US market and for good reason, this stuff is a hit. In 2020 alone we've seen the release of Venus In The Blindspot which was featured at The Metaverse's August event, as well as No Longer Human, originally a novel created by Osamu Dazai. By the end of the year, we'll also get one more book, his classic sci-fi work, Remina, available in English for the first time.
Does this all sound too scary for you? Don't worry- Junji Ito is oddly one of the most peaceful and calming figures in manga. To prove my point, he wrote a collection of short stories about the real life trials of being a cat owner. No horror involved!
Inio Asano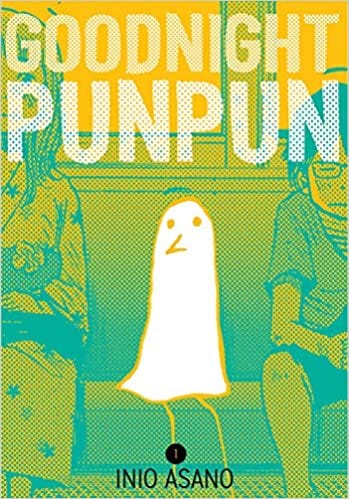 This one goes out to all the sad-boys and sad-girls of the world. The perfect mangaka for you moody, heartbroken readers. Inio Asano is probably most widely known for his series Goodnight Punpun, the coming of age drama about Onodera Punpun as we see him deal with everything from his love life to his dysfunctional family. The manga is generally considered to be very depressing so if you're ready and wanting to have a good cry, here's your shot. While Goodnight Punpun is 7 volumes, Inio Asano also has a lot of other shorter stories available including the very popular one-shot Downfall which follows a mangaka who has just finished his popular series and is now left feeling empty and useless. He pushes away everything good in his life and you really just see his well...downfall.
Paru Itagaki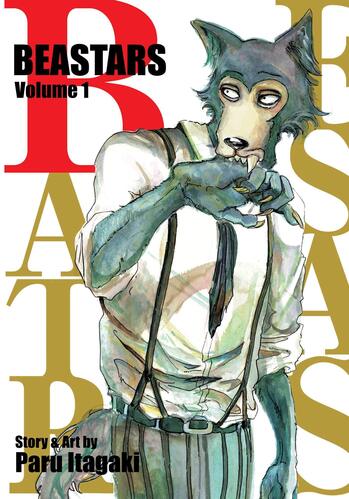 I know I've spent a lot of this article talking about legacy creators and frankly, that is a lot of what you're going to get from the Signature Line, but I would be remiss if I didn't talk about some of the newer creators that have been making some significant waves in the past couple years. The best example I can think of in this line is Paru Itagaki and her work on the now infamous BEASTARS. When the anime aired this time last year, it was well widely discussed and rocketed into one of the most hyped shows of the year. The manga has 9 volumes translated right now with more coming in 2021 so it's still a great time to jump in before things get too intimidating!
Fumi Yoshinaga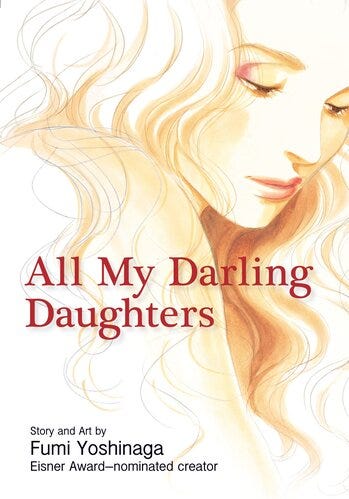 The first story I'd like to mention by Fumi Yoshinaga (and will likely pick up when I get through my own to-read pile) is the thoughtful and well regarded one-shot, All My Darling Daughters. That story follows the changing lives and relationships of mothers and daughters. It's described as thoughtful and introspective, so my interpretation of that is get ready to have a nice little cry.
The other series from Fumi Yoshinaga in the Signature Line is her story of early modern Japan, ?oku: The Inner Chambers, which is an alternative history where the men are dying out from an unknown disease and women start to take over. The series is very well regarded, having been nominated for the Tezuka Osamu Cultural Prize 3 years in a row before winning the Grand Prize in 2009. At 18 volumes, it's almost finished being translated into English with early volumes still readily available!
Naoki Urasawa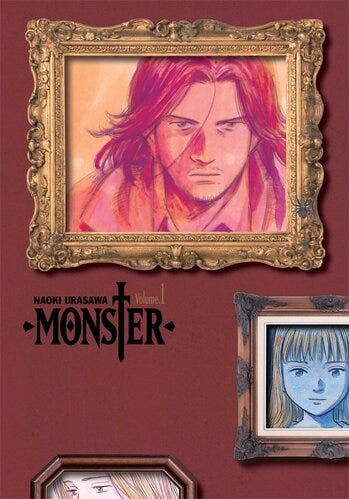 One of the most famous manga creators of all time and recognized as a true innovator of the medium, Naoki Urasawa has sold over 127 million copies of his various titles and that number climbs with every new release. He is known for seminal titles like Pluto, a reimagining of Osamu Tezuka's Astro Boy and his critically acclaimed series Monster, a psychological thriller about a Japanese surgeon living in Germany and navigating a hardcore serial killer with a connection to his own life. Like many mangaka on this list, a lot of these series ran for 10+ volumes so for those not willing to invest in something so long, there are always shorter options like his 2 books from 2020, Mujirushi: The Sign of Dreams and Sneeze, a collection of short stories and graphic essays. Additionally, VIZ is also recollecting his famed science fiction series, 20th Century Boys which I believe should be wrapping up at 11 volumes in the new 'Perfect Edition' format VIZ has been using.
Rumiko Takahashi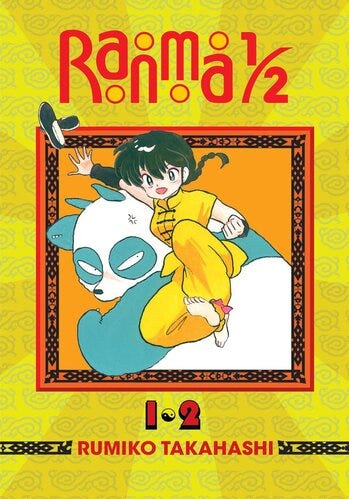 Ask anyone at VIZ and they'll likely tell you the same thing. VIZ's success and popularity would likely not exist if it wasn't for Rumiko Takahashi's work. Ranma ½ was one of their earliest successes in the US for VIZ (and manga in general) and was just one part of a string of hits that she would have over the course of her career. From the boy-meets-alien comedy series Urusei Yatsura to one of the most popular manga/anime titles of all time, Inuyasha, Rumiko Takahashi has long since established herself on the Mount Rushmore of Mangaka. With the recent re-release of her slice of life series, Maison Ikkoku, in collector's edition formats, now is a great time to start jumping into Rumiko's work. While many of her series were long running, there are a few options for those who are intimidated by something with 30+ volumes. For example, her classic horror series Mermaid Saga is being recollected and is currently available for pre-order. If you want something less serious, One-Pound Gospel is a 4 volume romantic sports comedy, all still readily available!