Everything you need about Ant-Man and the Wasp: Quantumania, trailers, cast, plot, and more
Anything and everything you need to know about the third Ant-Man film, and the first of MCU Phase 5
Marvel Studios' smallest franchise got big with Ant-Man and the Wasp: Quantumania, the third installment of the Paul Rudd-led series that launched with 2015's Ant-Man. With the film in theaters now, tickets for Ant-Man 3 are on sale at Fandango or Atom Tickets.
For those who haven't had a chance to see the movie yet - or those wanting a refresher on the main points - there is loads of information out there about Ant-Man and the Wasp: Quantumania including trailers, the cast, the plot, and even some curious questions about how this sets the stage for big things in the next few years for Marvel Studios.
So with that in mind, we are collecting all the big bits of info you need to prepare for (and get excited about) Ant-Man 3, all in one place.
Read our Ant-Man and the Wasp: Quantumania review.
What was the Ant-Man and the Wasp: Quantumania release date?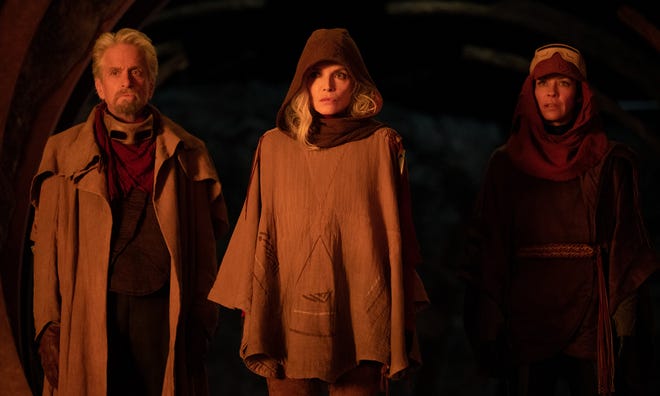 Ant-Man 3 eas released in most theaters on Friday, February 17, 2023 - although if your local theater participated in Thursday previews, you might have be able to see it as soon as the day before at 6pm local time. The February 17 release date was for the United States, Canada, United Kingdom, China, Japan, Iceland, Lithuania, and Turkey.
Want to know how Ant-Man and the Wasp: Quantumania was released elsehere in the world? Some countries will actually got to watch it early. For example, the Ant-Man 3 opened on February 15, 2023 in Germany, Hong Kong, Italy, Norway, and Sweden, and on February 16, 2023 in Argentina, Denmark, Hungary, and Singapore.
That may be only a few days difference, but in the past, some MCU movies have been released a full week early outside the US.
February 17, 2023 wasn't the first release date for Ant-Man and the Wasp: Quantumania - in fact, the film was originally announced to be released in 2022, but was delayed due to COVID-19 and some shifts in the overal MCU release schedule.
Was there a Ant-Man and the Wasp: Quantumania trailer?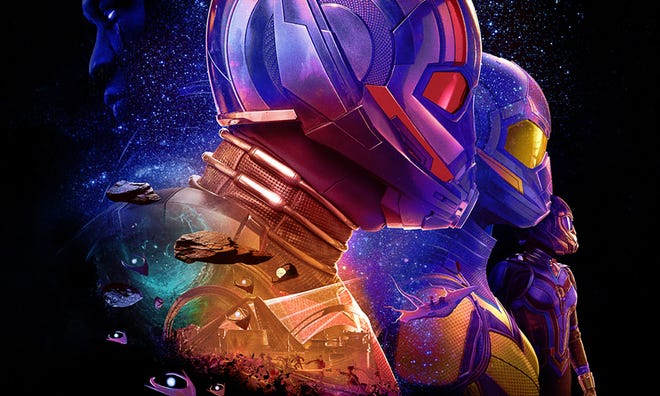 Boy howdy, was there.
The first Ant-Man 3 trailer was released October 24, and was decidedly darker in tone than the previous two films - and gave fans a delightfully frightening look at the MCU's newest big bad: Kang. Take a look at the Ant-Man and the Wasp: Quantumania trailer here:
Following the first trailer's release, various additional clips for Ant-Man and the Wasp: Quantumania were released, and a second major trailer was released January 9, 2023 during the College Football Championship game. You can watch it here:
What is the Ant-Man and the Wasp: Quantumania plot?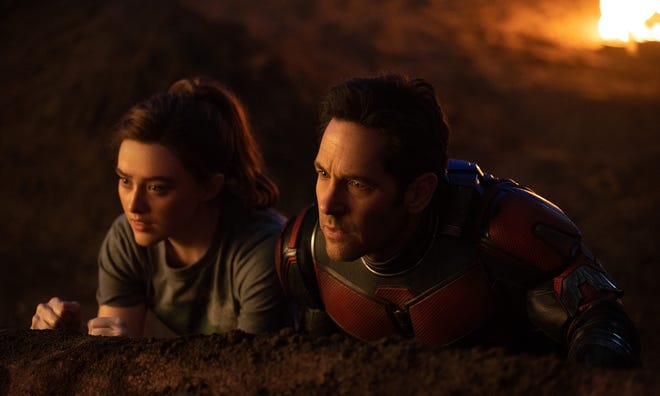 Here it is, straight from Marvel Studios: the official plot synopsis to Ant-Man and the Wasp: Quantumania.
"Superhero partners Scott Lang (Paul Rudd) and Hope Van Dyne (Evangeline Lilly) return to continue their adventures as Ant-Man and the Wasp," reads Marvel's description of the movie. "Together, with Hope's parents Hank Pym (Michael Douglas) and Janet Van Dyne (Michelle Pfeiffer), and Scott's daughter Cassie Lang (Kathryn Newton), the family finds themselves exploring the Quantum Realm, interacting with strange new creatures and embarking on an adventure that will push them beyond the limits of what they thought possible."
After his MCU debut in Disney+'s Loki season 1, Jonathan Majors returned in Ant-Man 3 - but not as He Who Remains, a Kang variant, but as Kang the Conquerer himself. Well, Majors actually played multiple Kang the Conqueror. It's complicated.
Also making his first appearance in the movie is the classic Marvel Comics villain MODOK, although it turns out that MCU fans had seen MODOK before in a different guise, unexpectedly.
Who is the Ant-Man and the Wasp: Quantumania cast?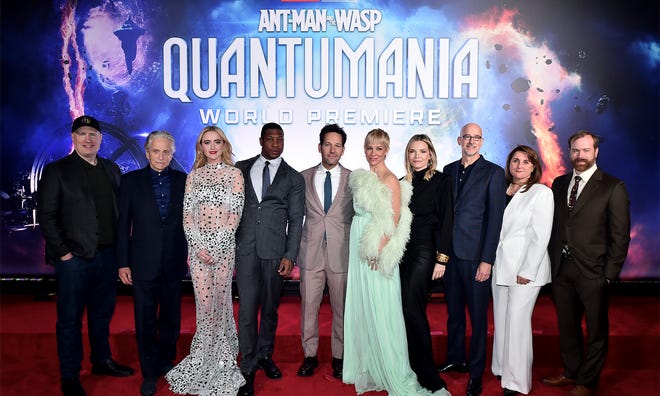 Ant-Man and the Wasp: Quantumania features the return of many familiar faces from Ant-Man movies past, such as:
Paul Rudd as Scott Lang (Ant-Man)
Evangeline Lilly as Hope Van Dyne (Wasp)
Michael Douglas as Hank Pym
Michelle Pfieffer as Janet Van Dyne
David Dastmalchian as Kurt
Randall Park as Jimmy Woo
Gregg Turkington as Dale
Scott Lang's daughter Cassie Lang will return, but the role has been recast once more. Kathryn Newton will now play Cassie Lang, replacing Emma Fuhrmann (who played her in Avengers: Endgame) and Abby Ryder Fortson (who played her in first two Ant-Man films).
The aforementioned Jonathan Majors will be playing Kang the Conquerer, a variant of his character from Disney+'s Loki season 1, He Who Remains.
In addition to these returning MCU favorites, there's also some new people appearing, such as:
There's also MODOK, a giant-headed cyborg who is confirmed to appear in Ant-Man and the Wasp: Quantumania - with Corey Stoll coming back to play him (after playing Yellowjacket in the first Ant-Man movie).
Here are several Ant-Man 3 character posters:
What does 'Quantumania' mean?
'Quantumania' appears to be a hyperbolic reference to the Quantum Realm, an alternate dimension first glimpsed in Ant-Man and the Wasp - and the realm in which much of Ant-Man 3 is believed to take place in.
As the movie's closing credits revealed, 'Quantumania' may have been chosen as a title in part because the word includes the hero's name. (QuANTuMANia).
What is the Quantum Realm?
Ah, we thought you might ask that.
The Quantum Realm is a subatomic dimension that is inspired by a realm from the comics called the Microverse. While the concept of the Microverse debuted in Marvel Comics, due to a sticky situation, it debuted in licensed comic called Micronauts, which is not owned by Marvel - so they can't use the name 'Microverse.'
The Quantum Realm first appeared in the MCU in the first Ant-Man movie, when it was revealed that Janet van Dyne was marooned there while difussing a missile. In that same movie, Scott Lang was temporarily sent to the Quantum Realm himself, but was able to escape, having brought a Pym Particle regulator with him.
Janet van Dyne was eventually rescued from the Quantum Realm, but Scott Lang himself was stranded there for five years during the Blip, though the time he spent in the Quantum Realm only felt like hours for him. As Lang puts it, "See, the rules of the Quantum Realm aren't like they are up here. Everything is unpredictable."
In Agents of SHIELD, the Quantum Realm was used as a way to travel to alternate universes within the Marvel Multuiverse.
Confused? You might want to check out this longer explanation.)
What about Hope Van Dyne's kids?
After the movie's release the Instragram account of child actor Lucas Grant revealed that he had shot scenes for the movie as Hope Van Dyne's son. "Unfortunately, as it sometimes happens, the storyline was changed after he filmed and his scenes did not make it into the final version of the movie," the caption of the post explains, accompanying a shot of Grant alongside Evangeline Lily. In an interview with the Hollywood Reporter, Quantumania writer Jeff Loveness said, "I really love the movie that's out in theaters, but there was a bit more. Again, I don't quite know what I can say, but there was Hope's perspective on the multiverse as well, and possibility, and things like that. So I'm a fan of that story, and I'm a big fan of Evangeline's performance in some of that stuff. So you never know what might come back around in an Avengers movie down the road, but I can't say too much more."
Loveness also talked about early plans for the movie to feature the actress Jennifer Coolidge as Hank Pym's ex-girlfriend Linda, but noted that those plans didn't get far before being abandoned. You can read more about that here.
How does Ant-Man 3 fit within the MCU?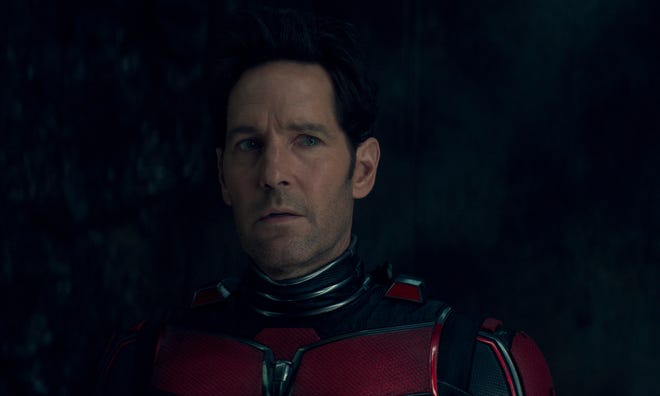 Ant-Man and the Wasp: Quantumania is the first film in Phase 5 of the MCU, and it kicks off a new overarching story that'll last across several movies, MCU TV shows, and years, under the umbrella title of The Multiverse Saga. Jonathan Majors' Kang is believed to be the lynchpin of this new story arc (like Thanos in the first four Avengers films), leading ultimately to the fifth and sixth Avengers films - May 2, 2025's Avengers: Kang Dynasty and November 7, 2025's Avengers: Secret Wars.
So while this is the third Ant-Man film, Quantumania is also the first movie in the next big thing for the MCU as a whole.
You can prepare for this new arc of the MCU by going back and brushing up (or catching up) on the whole shebang with our MCU watch order.
Will there be an Ant-Man 4?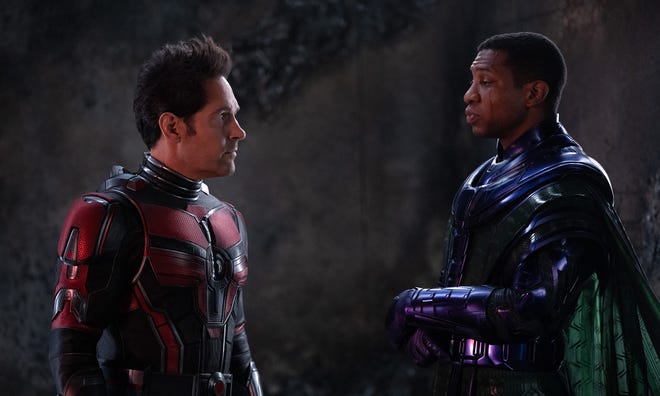 If writer/director Peyton Reed has it his way, he'd like to do Ant-Man 4 - but as a prequel. Back in 2015, Reed proposed a Ant-Man prequel focused on a younger version of Hank Pym - and actor Michael Douglas said he'd be all for it.
---
Keep track of this and all the upcoming MCU projects with Popverse's superhero movie schedule and superhero TV show schedule.