A cold case crime turns into a sci-fi conspiracy in Antarctica from Image Comics & Top Cow
Described as "Stargate meets His Dark Materials," the upcoming comic book series Antarctica puts a sci-fi spin on the world's coldest continent
Antarctica is already the most mysterious continent on Earth, but when a father goes missing and his daughter comes to find him it will turn from a mystery into a sci-fi conspiracy.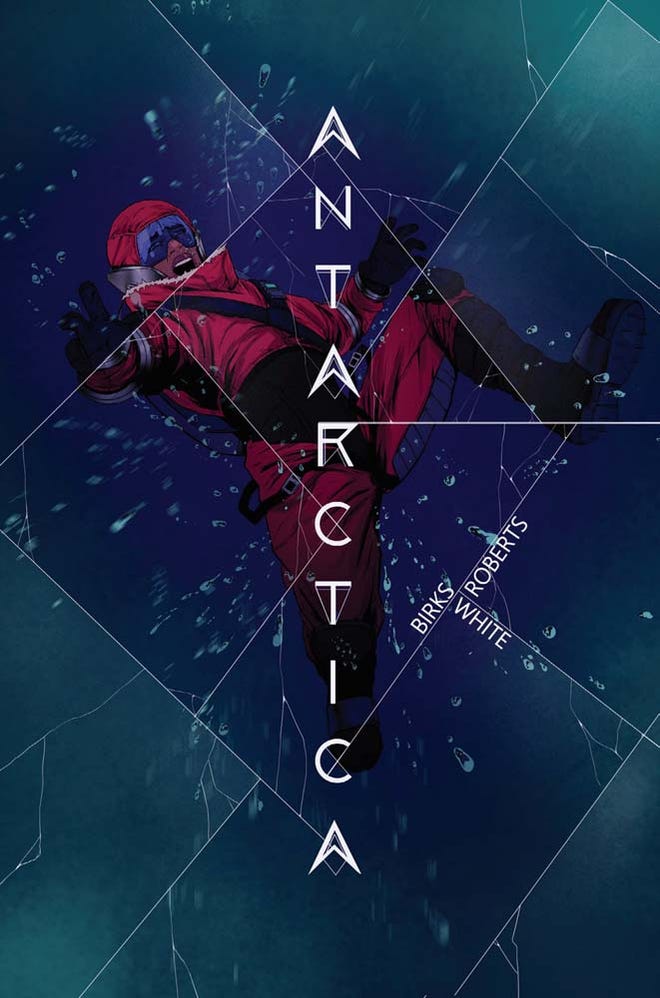 Described as "Stargate meets His Dark Materials" by the publisher, Antarctica is a sci-fi adventure comic series by Simon Birks and Willi Roberts that is spinning out of their short story in Stairway Anthology.
"Antarctica follows the journey of a young engineer named Hannah, whose life imploded the day her father failed to return from the secretive Smith-Petersen Research Station in Antarctica," reads Top Cow's description of the series. "Alone and on the street, she's at her lowest ebb when a friend offers help. Retrained as an engineer, Hannah secures a job at the same Antarctic station to search for her father and stumbles headfirst into a conspiracy that threatens everything she's ever believed."
Here's a four-page unlettered preview of Antarctica #1:
"Antarctica takes no prisoners, and I'm excited to share our adventure with the readers," Birks says in the announcement. "Willi and I have created something exceptional; an incredible experience full of unique twists and turns to keep everyone guessing right up until the end."
Roberts adds to that, saying "Because the story is science-fiction, emotional and mature, I had to visualize a reality where both the characters and readers can accept that another world exists. Everything lined up and Simon's scripts inspired my art and my art, his scripts."
Here are the Antartica #1 covers released so far:
Antartica #1 (of 6) goes on sale July 12, 2023 in comic book stores, as well as digitally on Amazon, Apple, and Google platforms.