League of Legends' Arcane: How to re-create those Vi and Caitlyn looks in your real life with cosplay
These Vi and Caitlyn cosplayers share their guides to recreating their Arcane cosplays.
Based on the popular video game League of Legends, Netflix's Arcane has become an extreme hit with a 100% rating from Rotten Tomatoes. While most individuals watch the origin story of two extraordinary league champions, others are looking at the details of the character's costume.
For example, cosplayers have gravitated to making cosplays of the iconic duo: Caitlyn and Vi, which has easily marketed itself as a favorite "ship" since the series teased their queer relationship. Thanks to cosplayers, some fans don't have to wait for season two for more content from the pair.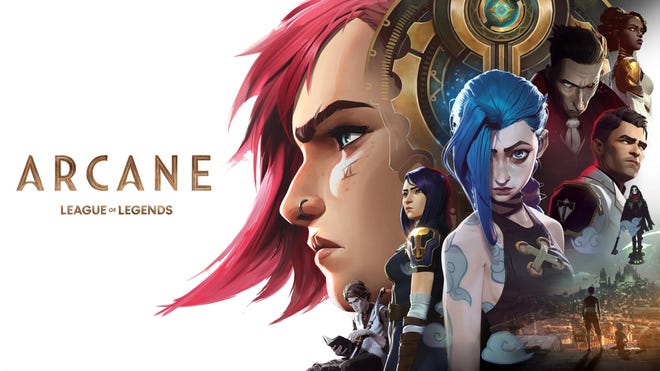 Cosplayers Itslanicos and f.ukuro teamed up to bring these characters to life! Their attention to focusing more on character replication in the form of emotion and posing is really what caught our eye. Instead of concentrating solely on cosplay accuracy, they both found a way to become their characters without the pressure of having to look exactly like them. However, they are pretty darn close to bearing the same features as Vi and Caitlyn.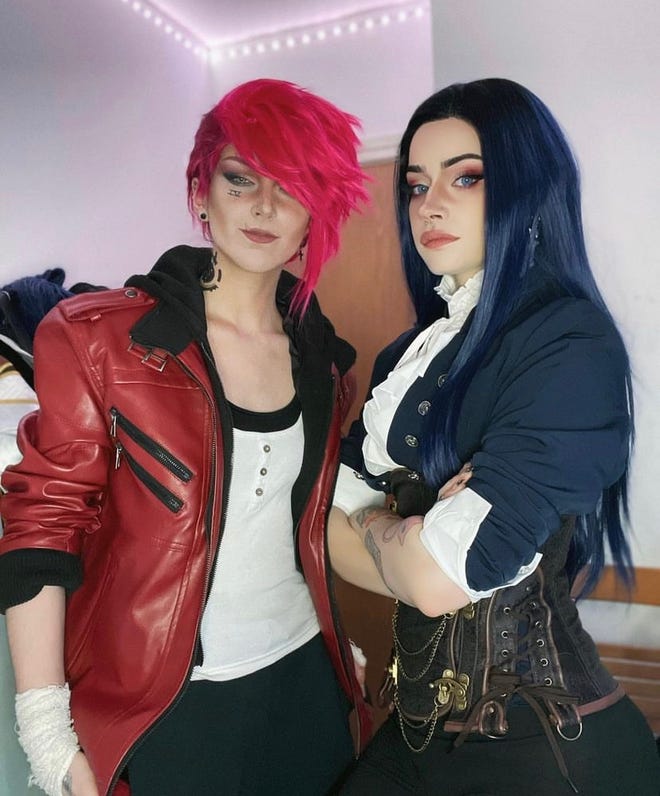 Though character to cosplay accuracy isn't necessarily a bad thing, it just makes the standard for cosplaying characters so high. And in an age of social media where certain individuals feel prompted to create costumes of new characters before their official promo images are released, it is a ton of pressure. This stigma for perfection is unrealistic and damaging to a cosplayer's morale.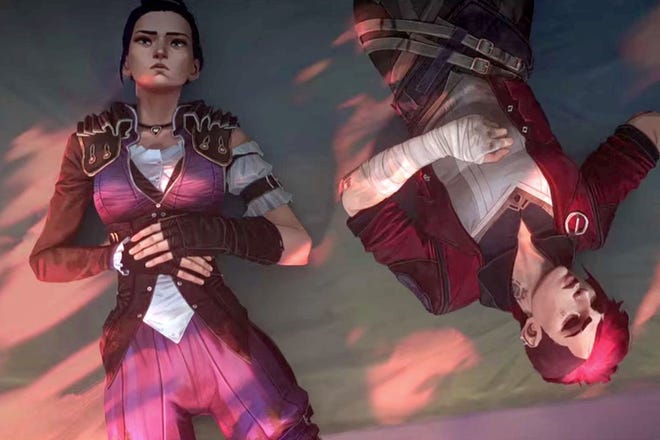 Don't get us wrong, having the exact button placement on a lapel as Captain Jack Sparrow does is exceptionally cool, and we applaud that attention to detail. However, cosplayers who can find every cosplay piece for Velma from Scooby-Doo in their own home are also just as innovative but in a different way.
That's why our current favorite example of cosplay is more than screen accuracy has to be these cosplayers Itslanicos and f.ukuro. They created a concept that clearly resembled the characters' punk street fashion but added their own elements.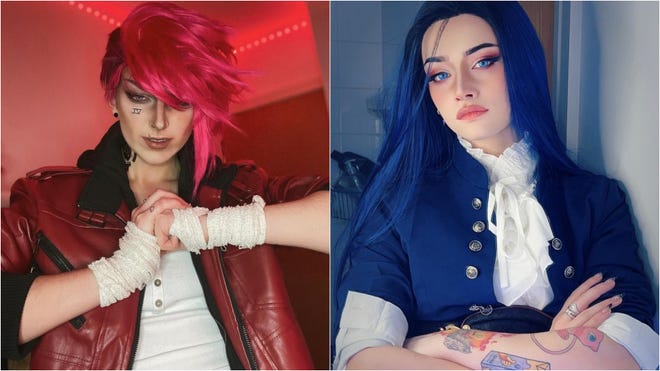 Itslanicos's costume of Vi mainly was pulled straight out of their closet. Plus, they added rings! Even though Itslanicos doesn't have the pinstripe pants or additional belts, the cosplay is still incredible. And, f.ukuro's costume highlights the critical factors of the police uniform and her undercity outfit with the blue jacket, white frills, and brown belt (in this case, a corset). Although Caitlyn doesn't have tattoos, we think they fit perfectly!
The best part? Both cosplayers wrote about where they ordered the pieces of their cosplays within the captions of their post. Generosity at its finest, folks! SO, we've included the links, so you don't have to search for them, and there are a few additional links for you to create your version of cupcake, scratch that, Caitlyn and Vi cosplay.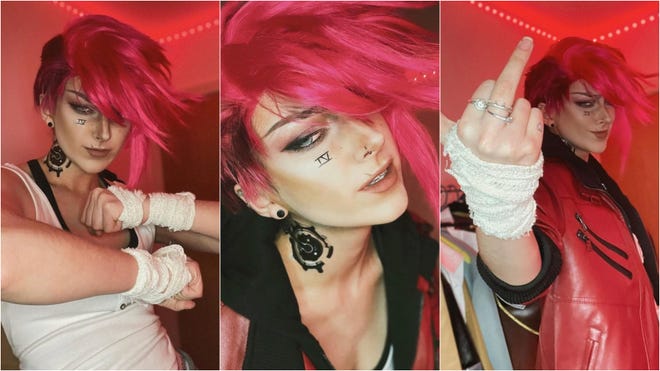 Vi Cosplay Buyer's Guide: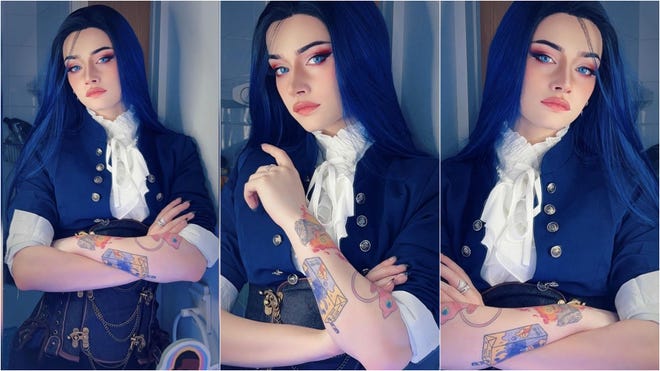 Caitlyn Cosplay Buyer's Guide
Extra links for tutorials in wig styling and makeup:
And, if you'd prefer to buy the cosplay in its entirety, Simcosplay has both Caitlyn and Vi costumes. Just an FYI, the company issued a statement regarding their annual Spring Festival celebration, and costumes ordered after January 19th, 2022, will be tailored and delivered after February 10th.
Arcane Wars Of Two Cities Vi Cosplay Costume $117.99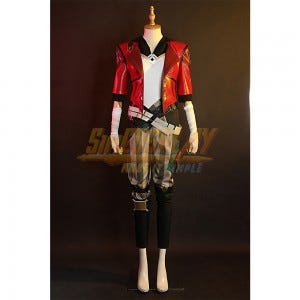 Arcane Wars Of Two Cities Caitlyn Cosplay Costume $115.99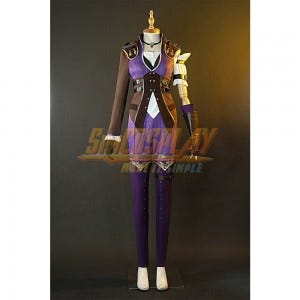 And cosplay costume site EZCosplay, has Caitlyn's police uniform for $109.99
We can't wait to see some more cosplays of Vi and Caitlyn!
Arcane is streaming on Netflix.