Tis the season for horror in Archie Comics' Happy Horrordays special
The holiday-themed horror oneshot features the return of werewolf Jughead and will be released this December
This December, get ready for the most terrifying time of the year as Archie Comics celebrates the holidays with an added ingredient: horror. Trim the tree, truss the turkey, and get ready for some hair-raising Riverdale chills in the Happy Horrordays special issue!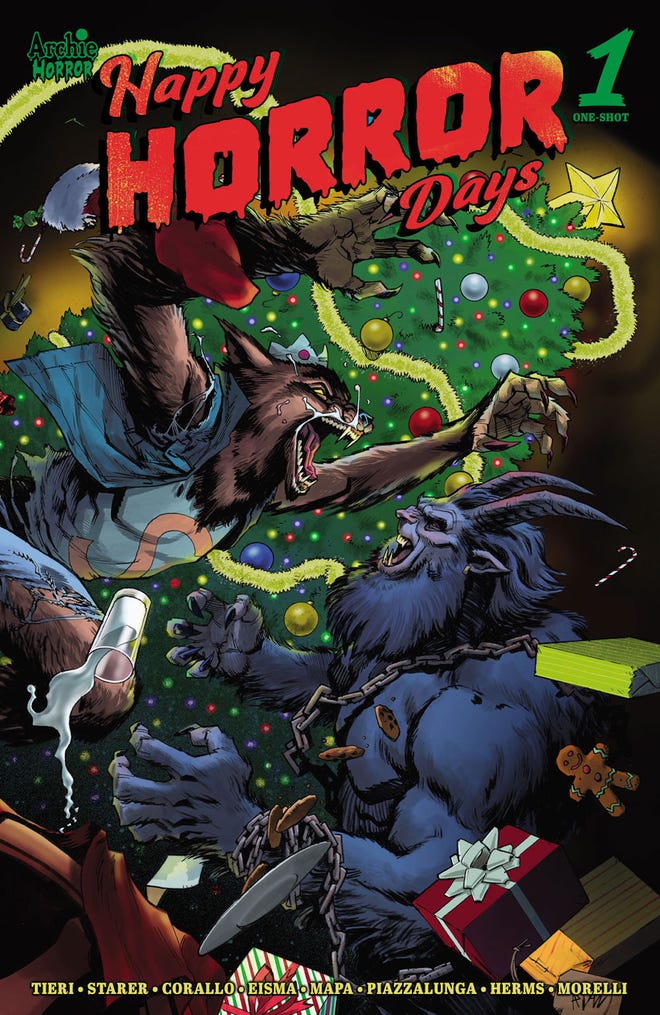 The seasonal scarefest features three stories spotlighting spooky versions of the familiar Archie characters old and new — shoutout to Shiela Wu, who debuted as recently as 2016 — including, as a special gift for Archie fans, a new story set in the world of Jughead: The Hunger, reuniting the creative team of Frank Tieri and Joe Eisma.
"In ''Twas the Night Before the Hunger,' X-Mas turns into an X-Massacre when Jughead finds himself up against none other than a pissed off Krampus one fine Christmas morn," Tieri teased about the new story, which once again features a werewolf Jughead and reluctant sidekick Betty Cooper. "It's a nice little tale of ho ho horror where we may see more than just Christmas cookies and hamburgers end up getting eaten."
When it comes to the aforementioned Sheila Wu, she's appearing in a story that writer Joanne Starer describes as a combination of "a few of my favorite things: cats, fashion, and mean girls getting their comeuppance." It centers around Wu and her one true friend, Starer shared. "It just happens to be a terrifying, gigantic cat — the Yule Cat of Icelandic folklore, known to hunt children who don't get new clothing for Christmas. When bullies Veronica and Cheryl Blossom mock her clothes and reject her gifts, well, they get a Christmas present they'll never forget!"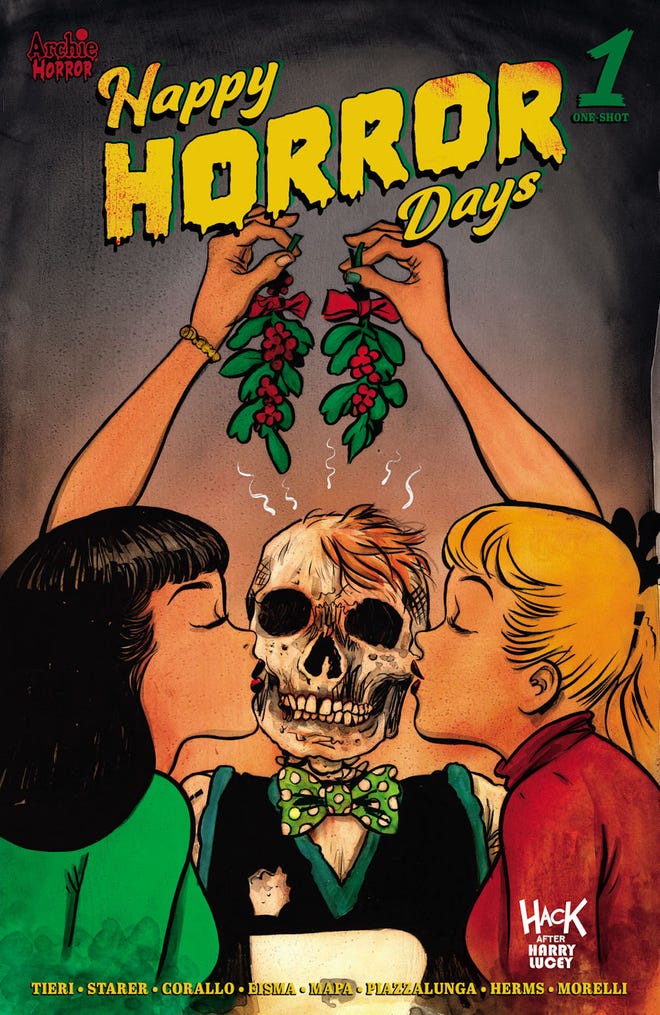 For his part, Joe Corallo is ensuring that Archie Comics regulars Reggie and Midge will get a very merry end of the year as well — as well as a particularly unlikely co-star. "In Chilling Adventures Presents… Jinx Grim Fairy Tales, I had the opportunity to take the previously heroic character of Kardak the Mystic and reintroduce him as a villain that needed to be overcome. This time, I got to give the same treatment to Sugar Plum. I won't reveal much more as I want to avoid spoilers, but I hope people are pulled in from the first page and shocked by where the story goes!"
For those wondering: yes, that's Sugar Plum, the magical fairy who lives with Santa Claus up in the North Pole, who's appeared in earlier Archie Christmas stories.
Corallo also admitted that the assignment brought some Yuletide joy of its own for them: "Like I did when approaching my script for Jinx Grim Fairy Tales, I went back and read some of the earliest appearances of the characters I got to play with in this story including Reggie and Midge. I also used this as an excuse to watch some more episodes of Archie's Weird Mysteries!"
Alongside Eisma, artists for the 32 page special issue include Butch Mapa, and Patrick Piazzalunga, with colors by Matt Herms and letters from Jack Morelli. Covers for the issue, which you can see below, come from Adam Gorham and Robert Hack.
Happy Horrordays #1 will be released December 14.
If you're looking for more on Archie Comics, why not revisit this story about how Riverdale brought one Archie fan back into the fold?