Are You Afraid of the Dark eased a generation into horror
The impact of Are You Afraid of the Dark 30 years later: Are You Afraid of the Dark helped a generation embrace the beauty of horror after school one campfire tale at a time.
In the '90s, horror was a destination for adults and teens as there just hadn't been too much aimed at anyone still riding an elementary school bus. Then came the summer of '92. R.L. Stine debuted Goosebumps, and a month later on August 15, Nickelodeon premiered Are You Afraid of the Dark? a show in which a group of friends dubbed the 'Midnight Society' would meet in the depths of the woods to swap scary stories, many of which have stayed fresh and frightening in the minds of viewers for 30 years now.
That is because Are You Afraid of the Dark? isn't just another 'oh, the '90s were so great' show millennials have attached themselves to, it does more than satisfy one's appetite for nostalgia and did more than just entertain– it helped set up a solid foundation for kids in the horror genre.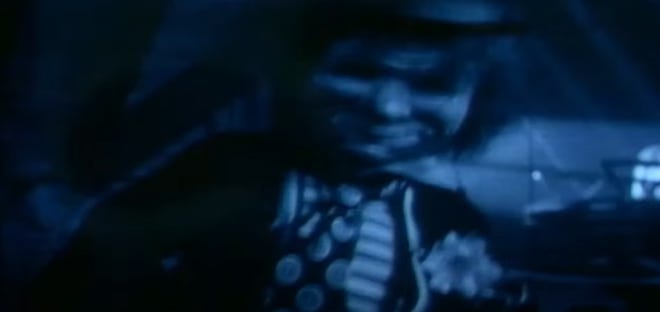 So, submitted for the approval of the Midnight Society, I call this the story of why Are You Afraid of the Dark? is and will forever be quintessential pop culture.
Are You Afraid of the Dark? originally ran for four years then lived in syndication until Nickelodeon revamped and rebooted in 1999. Kids lived for those initial episodes then and today because for many, watching the show was a baby step towards appreciating horror. Yes, not every kid needed the training wheels Are You Afraid of the Dark? provided, but for those not yet brave enough to handle Michael Myers, Chucky, or even Carrie - this show was enough.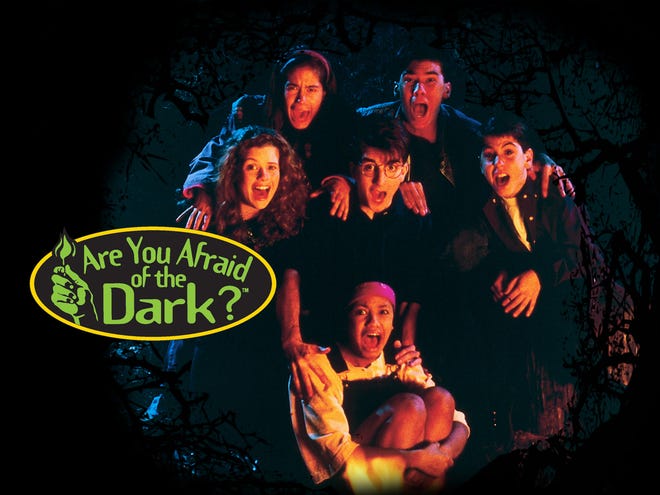 Are You Afraid of the Dark? may not have been a full-on slasher, but it was enough to get you to sleep with a night light now and then. Every fan has their favorites tucked away in the back of their minds, but some are so memorable that they have become the go-to when discussing the Are You Afraid of the Dark? lexicon.
'The Tale of the Renegade Virus' stood out at the time because it was about being trapped in virtual reality. Originally airing in '94, anything revolving around technology was alarming, (and in many cases still is– just look at Netflix's Black Mirror, which could be viewed as the final boss form of this episode).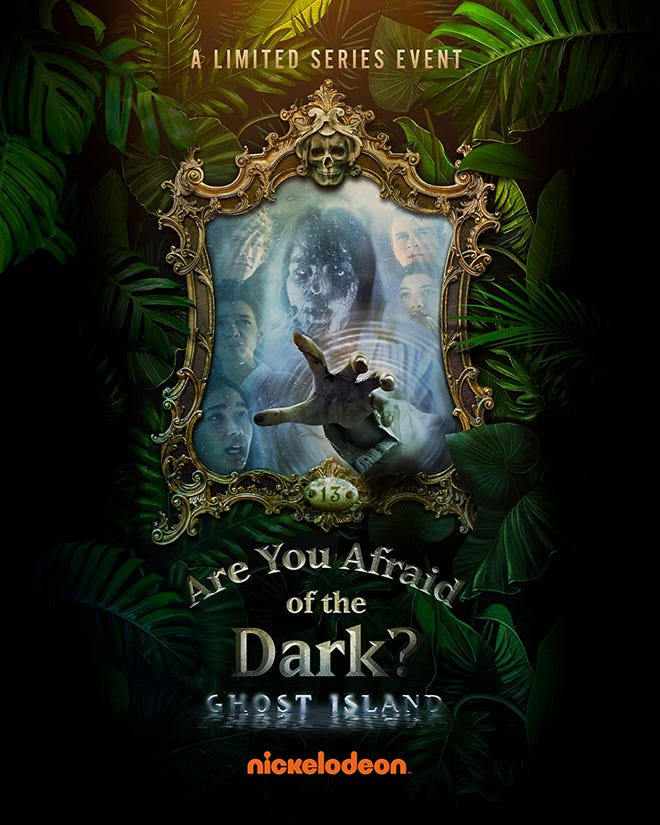 Another iconic episode is 'The tale of the Dead Man's Float.' This is likely one of, if not the most, revered and feared episodes of the entire franchise. There is also a good chance it kept a lot of kids out of the water for some time after it aired. This episode guest stars a young Jay Baruchel, who many know today from This Is the End and the How to Train Your Dragon franchise, as a child who drowns in a public pool. We later found out and met the culprit - a hideous skeleton creature who apparently had a major funk.
Baruchel wasn't the only notable guest star. Are You Afraid of the Dark? delivered a handful of actors we either recognized then or knew soon enough like Boy Meets World's Will Friedle, Tayana Ali from The Fresh Prince of Bel-Air, Darth Vader himself Hayden Christensen, '90s darling Melissa Joan Hart, and future scream queen, Neve Campbell in 'The Tale of the Dangerous Soup'– another episode high in our collective memory bank, featuring soup that knew your fear.
In a time when horror was seen as 'too much' for kids, Are You Afraid of the Dark? helped many see that young people could handle, and wanted, a little horror in their lives. Ultimately it helped pave the way for not only millennials' interest in the genre as many flocked to theaters as preteens for Scream and I Know What You Did Last Summer. This Nickelodeon show also helped set the stage for future networks to take chances on darker content aimed at younger audiences today like Stranger Things, Riverdale, and the upcoming horror meets coming-of-age Wednesday from Tim Burton. Nickelodeon even decided to give a new generation the magic of Are You Afraid of the Dark? with the second revival in 2019.
---
Black Horror as Function, Jordan Peele, and The Keeper: Inside the Ethnogothic panel at San Diego Comic Con