Argylle: Everything you want to know about the new spy thriller starring Henry Cavill
Cavill plays "a larger-than-life action hero with a wink" in the new movie
As if The Kingsman movie series wasn't enough, director Matthew Vaughn is taking another swing at the iconic gentleman spy concept with Argylle, his upcoming spy movie featuring Henry Cavill as the world's greatest secret agent. What's that? You haven't heard about Argylle and want to know more? Step right up, friends: we're here to help.
When is the Argylle release date?
Argylle is set to hit theaters February 2, 2024, before being streamed by Apple TV+ at an unspecified later date.
Who is in the Argylle cast?
To say that Argylle is going to be star-studded is an understatement. The movie will feature Cavill in the title role — director Matthew Vaughn has said of his star, "I needed someone who was born to play Bond — which Henry is — and then nick him before Bond did. He plays a larger-than-life action hero with a wink" — alongside (deep breath) Bryce Dallas Howard, Bryan Cranston, Sam Rockwell, Catherine O'Hara, John Cena, Samuel L. Jackson, Ariana DeBose, Rob Delaney, and Duo Lipa, with the latter making her acting debut in the movie. (She's since appeared in Barbie, which was released first.)
Is there an Argylle poster?
This teaser poster was released in 2021, to accompany the movie's announcement: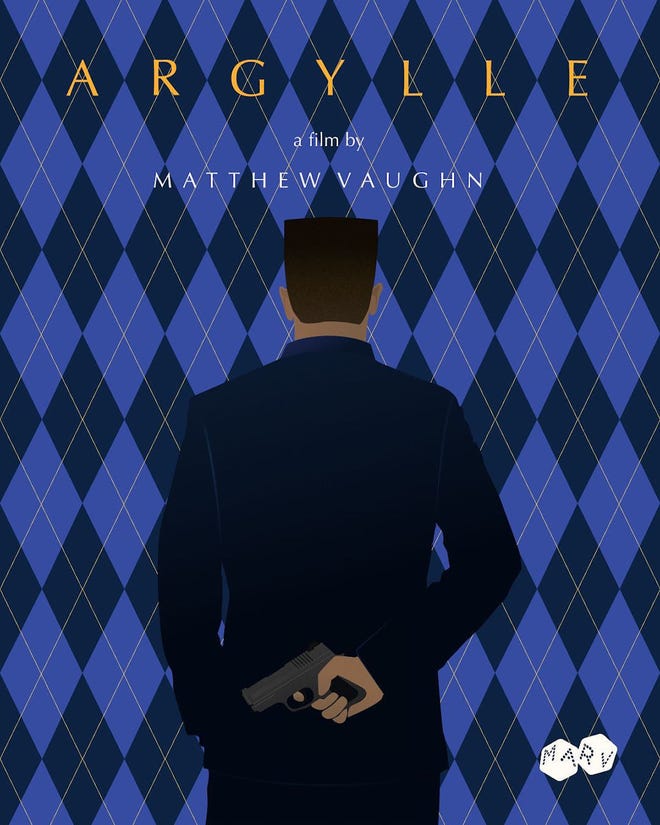 This teaser image was released in March 2022 by Apple, which officially owns the rights to the movie, featuring Dua Lipa and Henry Cavill together: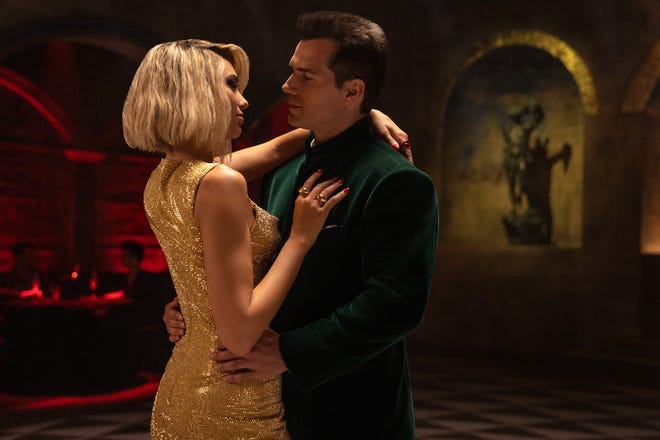 No official poster has been released at time of writing.
Is there an Argylle trailer?
Marc released a very brief teaser on Instagram back in 2022, but since then, we haven't seen anything. We're due a trailer, surely…?
What is the Argylle plot?
Officially plot details for Argylle have yet to be released, but the movies said to adapt the yet-to-be-released debut novel by Elly Conway of the same name. Penguin Books, which will release the novel in the UK, has the following plot synopsis of the book: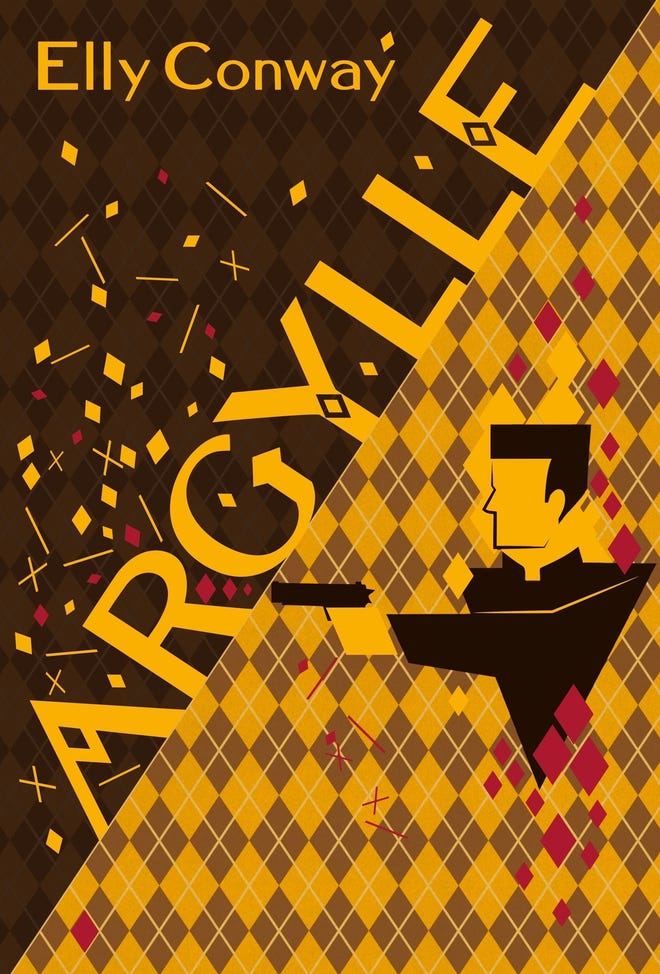 "A luxury train speeding towards Moscow and a date with destiny. A CIA plane downed in the jungles of the Golden Triangle. A Nazi hoard entombed in the remote mountains of South-West Poland. A missing treasure, the eighth wonder of the world, lost for seven decades. One Russian magnate's dream of restoring a nation to greatness has set in motion a chain of events which will take the world to the brink of chaos. Only Frances Coffey, the CIA's most legendary spymaster, can prevent it. But to do so, she needs someone special. Enter Argylle, a troubled agent with a tarnished past who may just have the skills to take on one of the most powerful men in the world. If only he can save himself first…"
Who is the author of the Argylle book?
There has been some controversy surrounding Elly Conway, curiously enough. (Or "Ellie Conway"; the spelling of the name has been reported in different ways since the movie's announcement in 2021.) The release date of Argylle the novel keeps getting pushed back to seemingly tie in with the movie's release, while multiple attempts to find out more about Conway have run aground in odd ways — including a Hollywood Reporter investigation that got silence when talking to publishers about the writer. Elly Conway has no significant internet presence as a writer, but the name does belong to a character from Australian soap opera Neighbors, curiously enough. Could Elly Conway be a fake name for a writer who wants to remain anonymous for whatever reason…?
---
If all of this makes you want some Henry Cavill, there's always The Witcher to revisit, even if he's made his exit from the show…