Asian and Asian American graphic novels for kids of all ages
A list of ten great graphic novels by Asian and Asian American comics creators in celebration of AAPI Heritage Month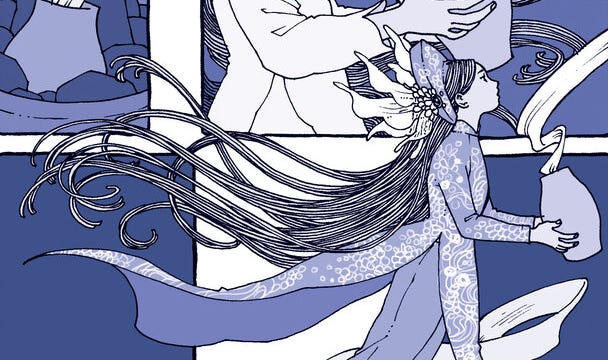 For years, 'serious' comics lovers have been proclaiming that "Comics aren't just for kids anymore." Which is true, but that doesn't mean that kids comics aren't great. To celebrate Asian American and Pacific Islander Heritage Month, we put together a list of some of our favorite kids comics written and/or drawn by Asian and Asian American creators.
Every single one of these books is a great read for kids who are ready to pick up their first comic, kids who already devour comics all day, and comics lovers of all ages.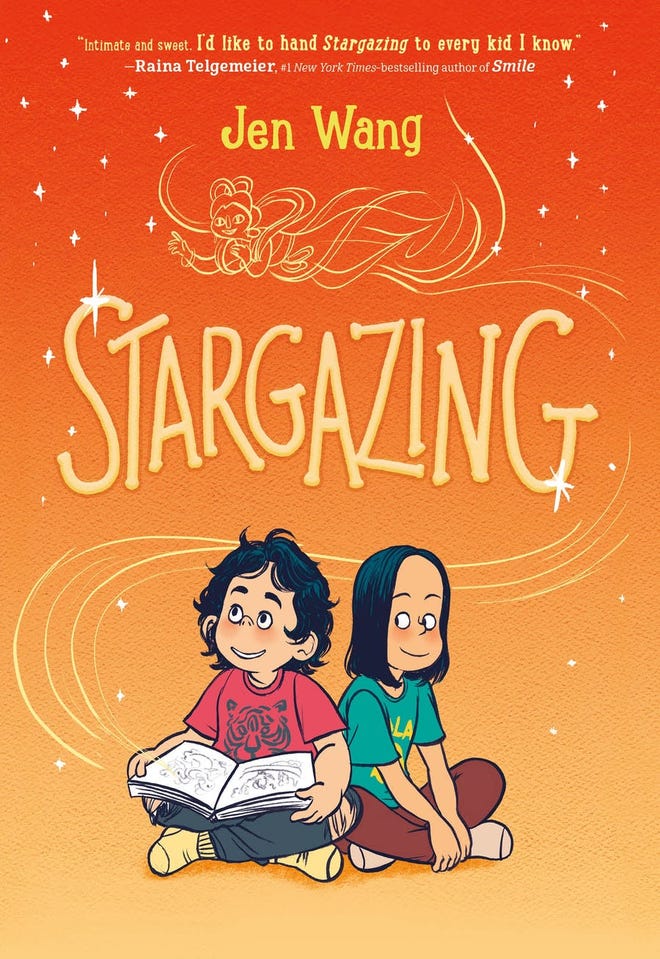 At the heart of Stargazing is a friendship between two girls who couldn't be any more different. This graphic novel is a wonderful depiction of the Asian American community and has a great message about how friendship can help us find ourselves. This is the perfect story for an Asian American kid looking to see themselves in a story and a wonderful read for non-Asian kids who want to learn about an American culture that may be different from their own. (Suggested Age Range: 8-12)
This delightfully drawn fairytale comic follows a young girl named Willow as she runs away from home after a disastrous argument with her sister. As she wanders the woods, she finds a tree spirit named Pilu who can't find her way back home— and isn't sure that she wants to. Pilu and Willow strike up a friendship and help each other as they face the reasons they ran away and determine whether or not they should return home. This is a great read for kids who feel like their problems are sometimes too big to handle and that their emotions are beginning to take over. (Suggested Age Range: 8-12)
Measuring Up by Lily LaMotte and Ann Xu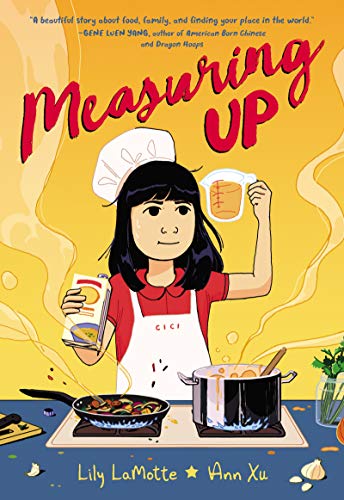 12-year-old Cici enters a cooking contest to raise money for a plane ticket so her Taiwanese grandmother can travel to Seattle so they can celebrate her 70th birthday together. But Cici's not sure how her Taiwanese recipes and cooking will be received by the contest judges. Measuring Up is a sweet read that will definitely hit the spot for kids who like to cook (or watch cooking shows). (Suggested Age Range: 8-12)
With the help of nanites, Amadeus Cho has saved the day (and Bruce Banner's life) by absorbing Bruce's gamma powers and becoming the totally awesome Hulk! In this comic, we see one of the smartest people in the world of Marvel Comics take on the mantle of one of the most famous superheroes of all time. This is a fun and action-packed comic for kids who want to read stories about the Hulk but don't know where to start. (Suggested Age Range: 9 and up)
Pashmina by Nidhi Chanani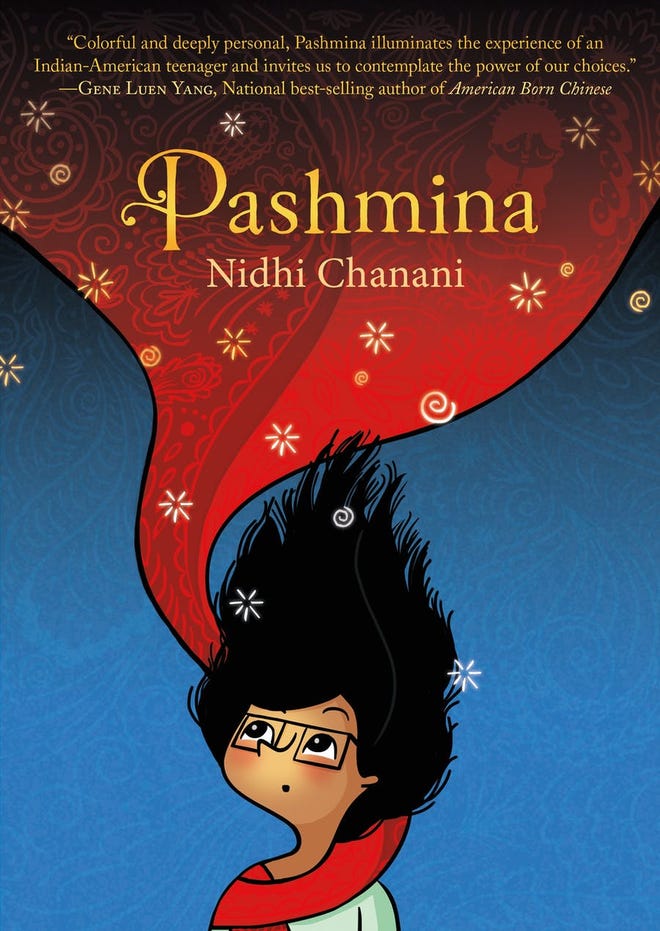 Pashmina tells the story of a California teen named Priyanka (or Pri) who has a lot of unanswered questions about her past. When Pri stumbles across a magical pashmina, it transports her out of her world and into another one full of color and maybe a little danger too. This is a great graphic novel about family history, personal identity, and feminism. (Suggested Age Range: 10-14)
In the late 1800s, 13-year-old Mei spends her days cooking meals at a logging camp and her nights regaling the children of the loggers with tales of Auntie Po (a reimagined Paul Bunyan) and her enormous blue ox. In the aftermath of the Chinese Exclusion Act, racial tensions are high, and Mei must navigate both the changing landscape and her growing feelings for her friend Bee. This is a great read for kids who like to read about history and imagine their place in the shoes of children past. (Suggested Age Range: 10-14)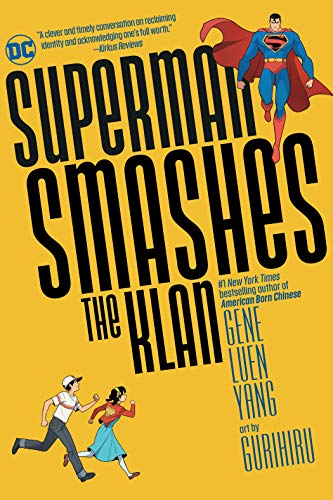 Inspired by a 1946 radio play, Superman Smashes the Klan is an old-fashioned tale starring a vintage version of Superman, one who starts the story by simply leaping over buildings instead of flying over them. The main character is a young girl named Roberta Lee who has just moved to Metropolis with her family. One night, the Lees' home is surrounded by the Klan of the Fiery Kross, and Roberta and her brother Tommy need to team up with Superman to take them down. This is a wonderful, touching read for any kid who loves Superman and wants to learn about being true to themselves, even when the world doesn't want them to. (Suggested Age Range: 12-17)
In The Magic Fish, Tiến struggles to find the language to tell his mom that he's gay, so he turns to his and his mom's shared love of fairytales. This graphic novel reminds us that love can be found everywhere, in and out of stories. There is a great depiction of a loving relationship between a mother and son in this comic, and this is a great read for kids who are interested in fairytales and princesses but also like stories about the real world. (Suggested Age Range: 12-17)
They Called Us Enemy by George Takei, Justin Eisinger, Steven Scott, and Harmony Becker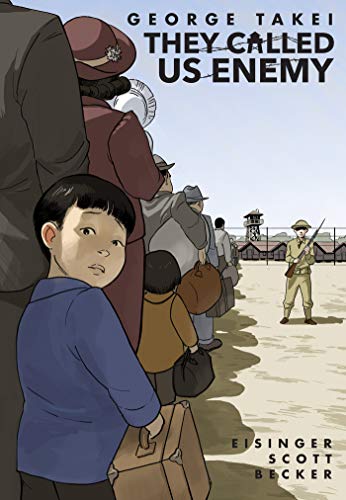 In They Called Us Enemy, George Takei shares the story of his family's internment during World War II and the effects that experience had on his family. The story can be heavy at times, but it is a necessary one, asking what it means to be American and what happens when your government turns against you. This graphic memoir handles its subject well, never speaking down to its readers, but providing enough context and ample description of an important and often ignored aspect of American history. (Suggested Age Range: 12-17)
In this history/memoir, cartoonist Gene Luen Yang gets sucked into the world of sports as the men's varsity basketball team at the high school where he teaches makes the slow climb to state championships. Yang decides to shadow the team on their journey, diving into the players backgrounds and the history of the sport itself. Along the way, he transforms from a guy who couldn't care less about basketball to one who is deeply emotionally invested in every play. Dragon Hoops is a great read for kids who love basketball and for those kids who have no idea why anyone would ever be interested in watching people play sports. (Suggested Age Range: 14-18)
---
You might be asking why Gene Luen Yang showed up twice on this list. Well... it's because he's one of the best comics writers and cartoonists out there! Luckily for us, we even got to meet him at New York City Comic Con in 2020, where he talked to us all about Dragon Hoops. Check out that video now, and then go check out all those amazing comics lsited above!