Attack on Titan: How to cosplay as Mikasa Ackerman with clothing you already have
Here's an easy way to make an Attack on Titan cosplay with stuff from your closet.
The long-awaited arrival of Attack on Titan Season 4 debuted on December 7th, and I couldn't have been more excited to see our favorite characters back in action. Attack on Titan is an anime manga adaptation that premiered in April of 2013.
Set in a world where humanity resides inside cities enclosed by massive walls, civilians live in constant fear of their outside threat: Titans. Titans are colossal beings who have the sole purpose of devouring humans. The story follows the main characters Eren Jaeger, Mikasa Ackerman, Armin Arlert, and their fellow Scout Regiment members, an elite group of soldiers fighting against Titans.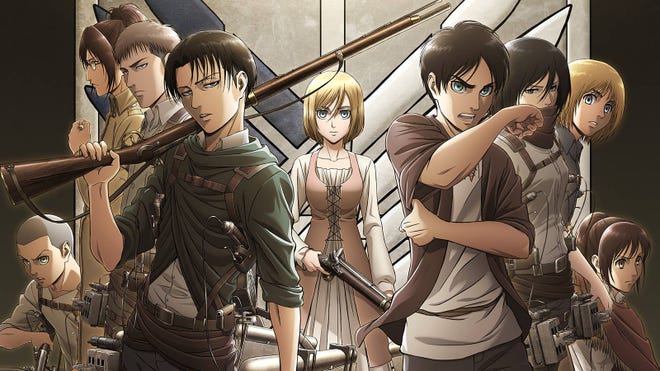 Since Attack on Titan is such a beloved anime, I thought I'd help you create a closet cosplay of your favorite characters. The concept of a closet cosplay is finding things around your home to use instead of spending money. It might not be character accurate, but it's unquestionably a lot cheaper than buying an entire cosplay.
Closet cosplaying also shows that you don't have to be an expert in sewing or foam crafting to have a successful cosplay. I honestly believe at the core of every cosplayer is the love for these characters, and that's what connects every one of us. So, here is my closet cosplay of Mikasa Ackerman and how I did it.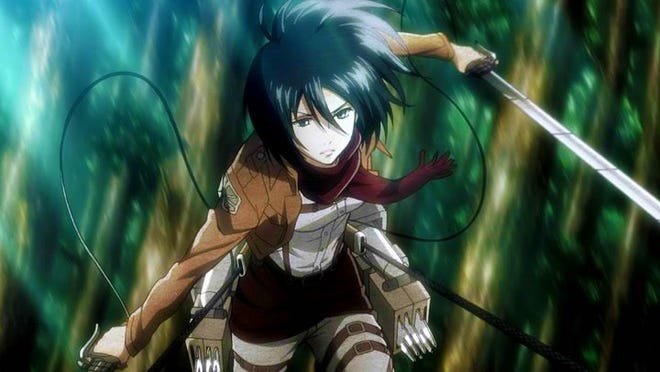 The first thing I did was pull up an image of the character from this Facebook page. Having a photo in front of you may sound pretty basic, but I wanted to create the character as accurately as possible.
I knew there were some things that I didn't have for sure. I didn't own anything resembling their ultra steel blades or any of the 3DM gear. That was simply out of the question for this cosplay since I wasn't going to spend any money, and I only gave myself an hour to find everything and photograph it. I also knew I didn't have suspenders, but I thought I could improvise that.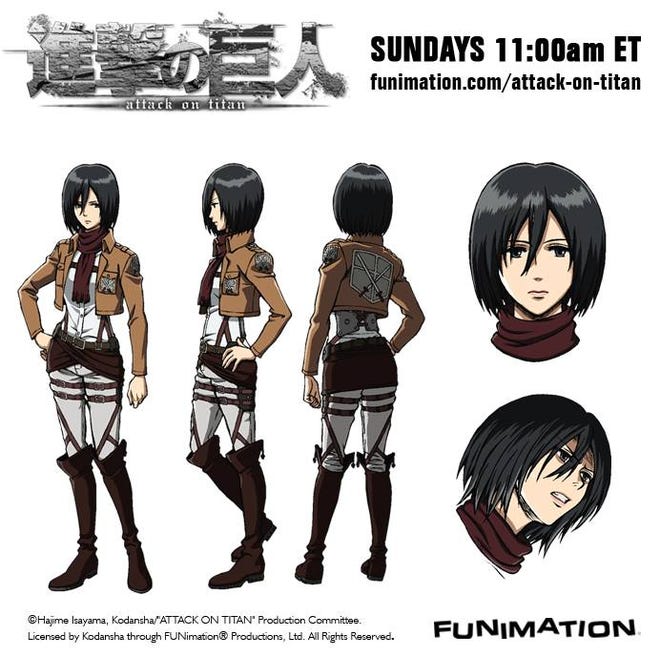 After looking at the image, I attempted to assemble the essential pieces. A white button-up shirt, white pants, a brown scarf, and a light brown/beige jacket. I had the white button-up, but I quickly realized I didn't own white pants. What I did, instead, was take white tights from my Little Red Riding Hood cosplay. They were a bit sheer, and in the future, I would purchase white pants if I ever wanted to wear this to a convention.
Next was the brown scarf. I know what you are thinking: Mikasa wears a red scarf! I know. The brown scarf is for the skirt piece the characters wear. I ended up not having a brown scarf; however, I had this long piece of brown fabric that I wrapped around my hips, and safety pinned it to itself, resembling the skirt.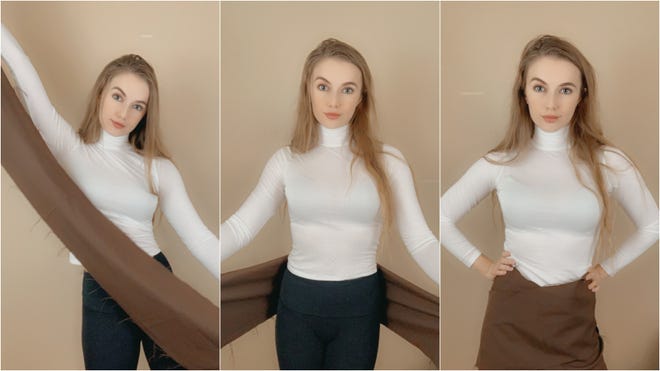 After that, I needed the cropped Survey Corps jacket. For this, I raided my parents' closet. Yes, I live at home. Times are tough, it's Covid. I found a jacket that closely matched the color but wasn't cropped like Mikasa's. I didn't want to ruin the jacket, nor did I have time to sew it, so I loosely pinned the jacket to be shortened for the time being.
If I had more time and permission, I would have tailored the jacket, but in the meantime, I'm giving my thanks to safety pins. If there was more time, I would make the emblems, but this cosplay is supposed to be quick and easy.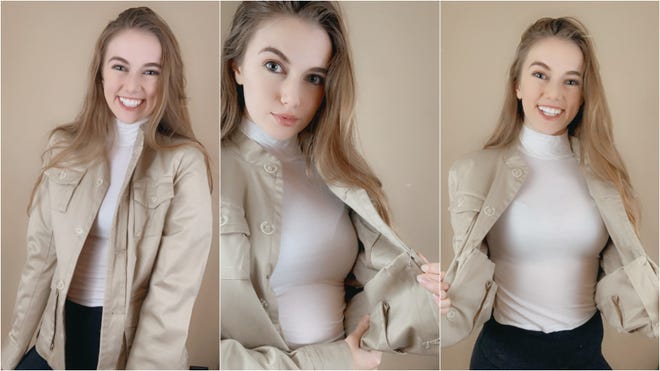 Now that I had the base, I needed to add some essential details. For that, I required straps on straps on straps. The characters wear these straps/harnesses to help them hold the 3DM gear. I went into my small belt collection and found a thin belt to place across my chest and a thicker belt for my hips. I did need two straps to resemble suspenders.
What I did was use my Wonder Woman armbands that wrap around under the gauntlets, and I make-shifted them into suspenders. They were great for photos, but I recommend caving in on a purchase for real suspenders at a convention.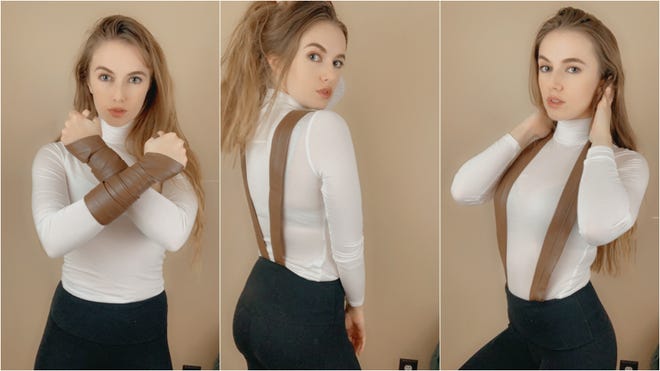 Thus far, almost every piece of material gathered can be seen as creating ANY of the Scout Regiment characters. They all wear pretty similar clothing with their own twists. That's what makes this closet cosplay so awesome. Because anyone, no matter their choice of character, could pull this closet cosplay off.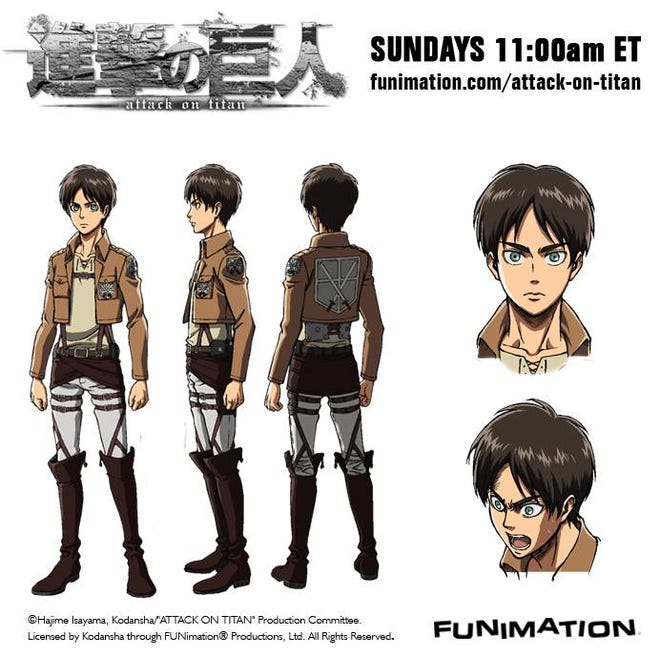 To make this cosplay a Mikasa cosplay, I needed only two more things. A wig and a red scarf. For the wig, I used my Pulp Fiction Mia Wallace black bob. I took hairspray to the bangs and created Mikasa's iconic single strand look. Next was a red scarf that I owned. Once I had that, I completed my look and headed to my kitchen to take some selfies. It had the better lighting, trust me.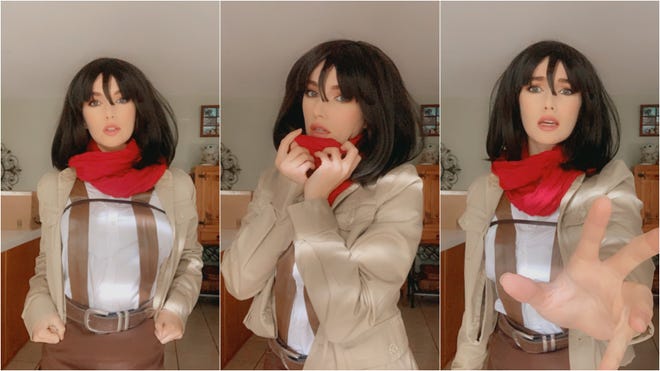 I wanted to show that this look could easily be changeable into any character, which I also did. I replaced the black wig with my hair in a ponytail and added clip-on bangs. Then I took the red scarf off, grabbed a piece of bread from the pantry, and became Sasha Braus.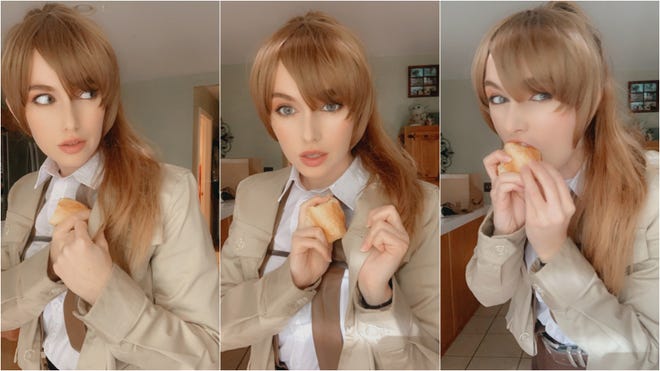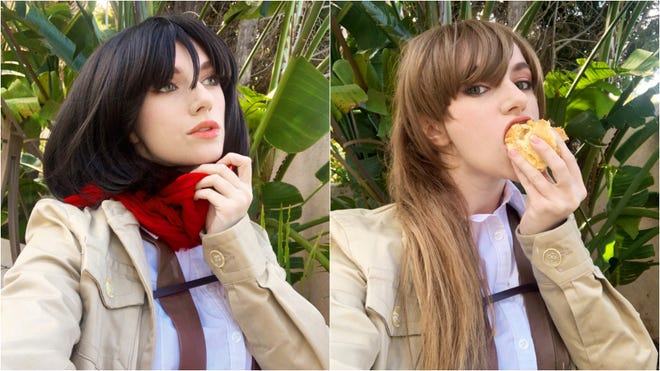 Cosplay can be intimidating, but it doesn't have to be. Anyone can cosplay, no matter how big or small your budget is. All it takes is some faith, trust, and a little bit of improv.