Everything we know about Attack on Titan Season 4 Part 4
The end is nigh.
After 10 years and countless epic moments, the Attack on Titan anime is finally drawing to a close. The fates of Eren Yeager, the Survey Corps, and all of humanity will be decided when Attack on Titan season 4 part 4 airs in 2023.
The journey to the AoT endgame has been a long one, with Attack on Titan season 4 originally starting back in 2020. But after the feature-length episode 88 aired in March 2023 there's just one more episode left.
If you can't wait for the Attack on Titan ending and want to know when is the release date for the final episode, then we're here to help.
What is the Attack on Titan season 4 part 4 release date?
The Attack on Titan season 4 part 4 release date was confirmed in the latest trailer. It will premiere on Japanese TVs on Sunday November 5, 2023. And for fans in the West the episode should launch on Saturday November 4, 2023.
We're yet to get a confirmed release date for outside of Japan, but new AoT episodes are typically simulcast on Crunchyroll a few hours after it premieres on Japanese TVs. The most recent Attack on Titan trailer announced the final episode will air at 24:00 on November 4 in Japan, but as Crunchyroll pointed out this is effectively 12am JST on November 5.
So fans should expect to see Attack on Titan season 4 part 4 launch in the West sometime after 8am PDT, 11am EDT, 4pm BST and 5pm CEST on Saturday November 4.
How many episodes are there in Attack on Titan season 4 part 4?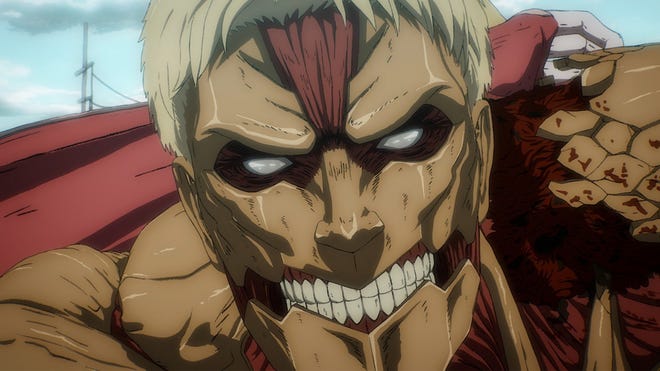 Attack on Titan season 4 part 4 is a single, feature-length episode that will adapt the last remaining chapters of the manga.
It's also known as The Final Chapters Special 2 or episode 89, and it will be the final ever episode of Attack on Titan.
How long is Attack on Titan season 4 part 4?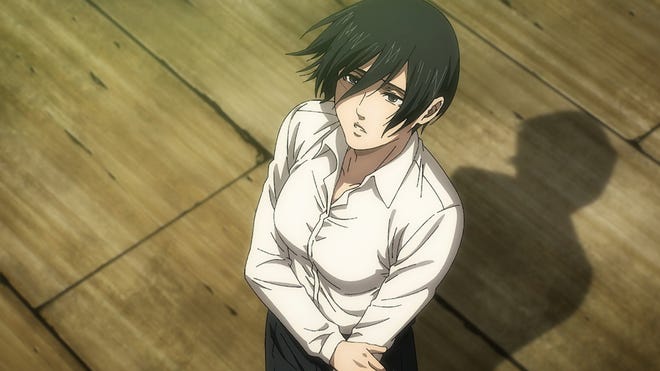 A runtime for Attack on Titan season 4 part 4 hasn't been revealed yet. But looking at its predecessor and how much of the manga it adapted could be a good benchmark.
Part 3, which is also known as episode 88 or The Final Chapters Special 1, was another feature length episode. It adapted four chapters of the manga and was an hour long, leaving only five remaining chapters from the manga to adapt in the final episode.
Seeing as there's more source material to adapt, part 4 should run for a similar amount of time - if not longer - to its predecessor. So the final episode of Attack on Titan is expected to have a runtime around the hour marker or in excess of that.
Will the Attack on Titan anime ending be different to the manga?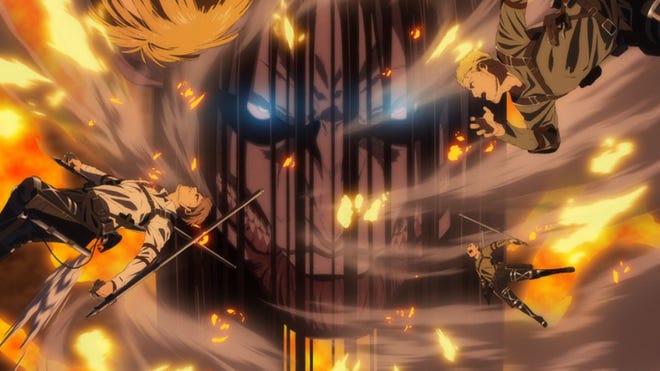 Ever since the Attack on Titan manga ended there has been speculation that the anime could go down a different route. So far, the anime has stuck very closely to the manga so any changes to the ending seem highly unlikely.
But earlier this year Isayama-san did say there were some things he wished he could have done differently. Speaking to Crunchyroll News he said: "Whenever I look back at the story that I wrote, I have so many things that I wish that I could have done differently. It's almost hard to name exactly what that was. Every time I look back on my stories, I'm always thinking about you know—remorse and regret is what I feel from looking back on my own stories."
Where can I watch Attack on Titan season 4?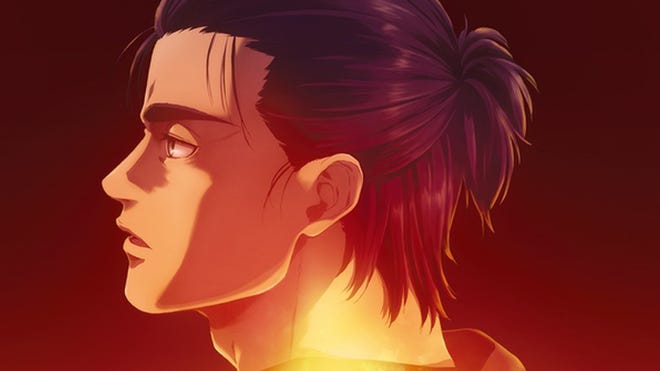 Every single episode of Attack on Titan can be streamed with Crunchyroll Premium or Hulu, with prices starting from $7.99 a month for these services. Crunchyroll also has the special OVA episodes in its library which are side stories focused on characters like Levi and Mikasa. If you want to try before you buy, both Crunchyroll and Hulu offer free trials. You can get a 14 day free trial for Crunchyroll Premium while Hulu offers your first month free. Crunchyroll also offers free ad-supported viewing for select boxsets including the first season of Attack on Titan. Simply head to the Attack on Titan Crunchyroll page, choose season 1 of AoT and then select whichever episode you want to watch for free.
Has an Attack on Titan season 4 part 4 trailer been released?
A few teaser trailers have been released for Attack on Titan season 4 part 4. You can watch the most recent one, which is in Japanese, below:
---
Looking for more anime content? Head to our guides on the Demon Slayer watch order, Dragon Ball watch order, and One Piece watch order. For more on AoT head to our story about what Attack on Titan creator Hajime Isayama said at Anime NYC.