Take A Tour of the Virtual Bandai Booth at New York Comic Con and MCM Comic Con's Metaverse
You're going to want to break out the VR headset for this one.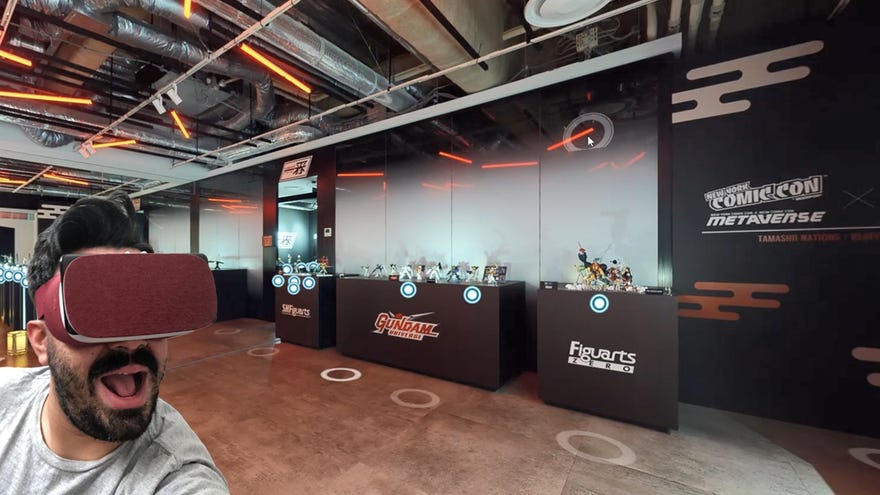 Brought to you by Bandai Namco
Bandai has created a truly unique experience for the New York Comic Con and MCM Comic Con Metaverse fans.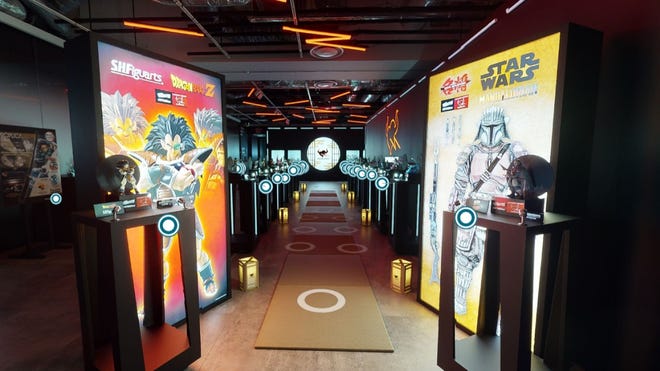 They have created a fully immersive virtual booth that you can tour. From first looks at new products from some of your favorite properties like Star Wars, Dragon Ball Z, Gundam, Demon Slayer, and My Hero Academia to purchasing options on brand new items, Bandai's virtual booth is the closest thing you're going to get to that at-the-show shopping experience without ever leaving your couch. The best part? It's inside their rarely seen offices in Japan! A true treat for figure collectors everywhere. This booth is really, really cool. I've never seen this level of detail.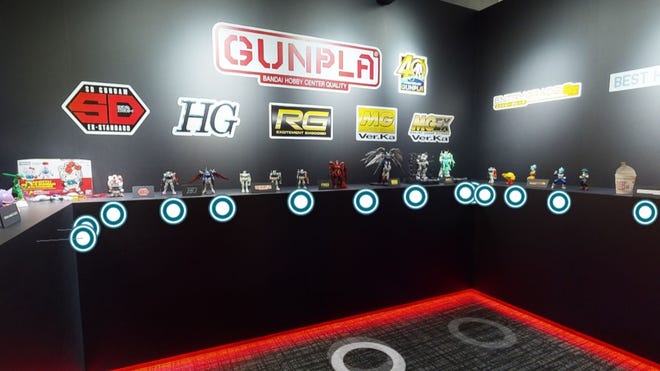 There are over 115 items on display and available to view up close and personal. You can even check out some of the Bandai NYCC x MCM Metaverse exclusives (like the Ronin Mandalorian) so you can see the pieces before you make your purchase. You can rotate around each statue and click on them for more information.
The booth also features model kits from Pokémon - including Mewtwo, Pikachu, Eevee, and even Mew, an adorable Hello Kitty RX-78-2 gundam, and entry grade sets including Dragon Ball and Pac-Man. There's even a Nissin CUPNOODLE model!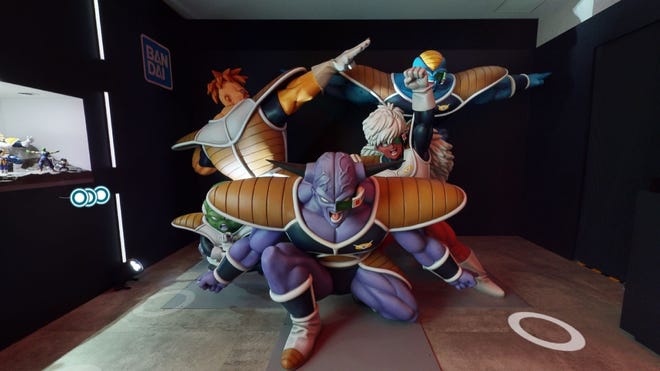 Explore the booth further and there's a giant Ginyu Force statue. There's music to set the mood.It's fun to click through all of the different rooms and find new items each time. But don't let us spoil it for you. Make sure to visit the Bandai Namco booth and check it out for yourself!
Can't get enough collectibles? Check out our complete round up of collectible programming taking place at the NYCC x MCM Metaverse!