Barbie vs. Oppenheimer: What are you seeing this week?
July 21 will see two highly anticipated movies hit theaters. Which movie do you plan to watch first?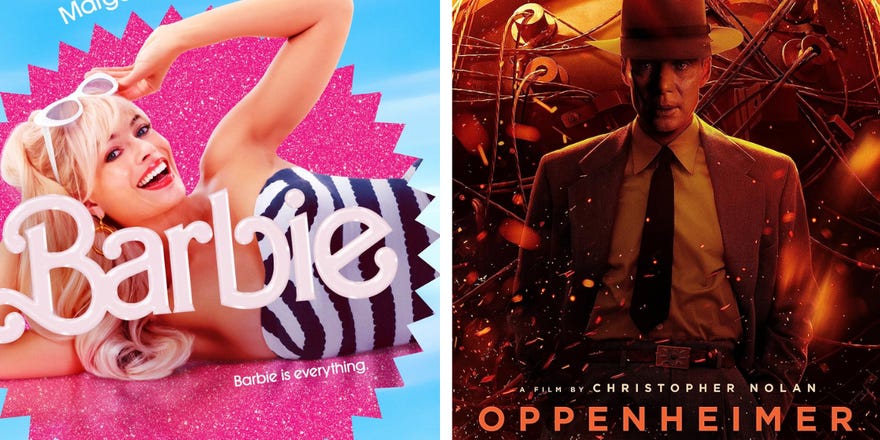 Not a lot of movies can manage a single-name title. It's a lot of pressure. And you have to have a certain historic recognizability tied to that name. And yet, two such movies will be hitting the cinemas on July 21. And they couldn't be more different... or could they?
Whether you call the cinematic event of the year 'Barbenheimer' or 'Oppie,' there's no doubt that many cinema fans will be making their way to their local theaters for a double feature of what we hope are the big movie successes of the summer, Barbie and Oppenheimer... or Oppenheimer then Barbie. Like all subjective choices, it probably says a lot about who you are depending on which movie you plan first.
Now, as we've finally hit the week of the big double release, this debate is heating up! Let us know which movie you plan on watching first and leave a comment below to explain your justification.
---
Buy tickets for your double feature on Fandango or Atom Tickets.
Barbie: Is the movie really kids' stuff? Looking at the movie's age rating