Why does DC publish so many Batman books? We asked the people who decide
Popverse is here to answer the age-old question, why does DC Comics publish so many Batman books?
Let me paint you a picture. You walk into your local comic book store, scanning the shelves of new releases. There's Batman, Detective Comics, Nightwing, Batgirls, The Joker, and a few Batman mini-series all with new releases. That's going to do a number on your wallet. You whisper to yourself, 'Man, there's a whole lot of Batman titles out this week. Why are there so many Batman books?'
To answer this question, we have to understand why Batmania started in the first place.
How (and when) Batman became DC's biggest character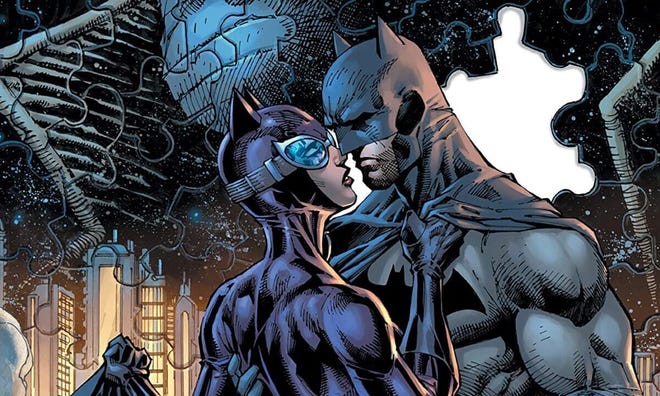 Believe it or not, Batman wasn't always DC's premiere hero. John Jackson Miller, Curator at Comichron, explains to Popverse, "Superman regularly outsold Batman until 1966, and outsold it up until the late '80s with the return of Batmania in 1989. Superman went ahead briefly during the Death of Superman stretch in 1992-93."
Former DC Publisher Dan Didio adds to that to say, "Batman was a middle-of-the-line title from the '70s to early '80s (still suffering from the post 60's collapse of the character following the Batman TV series). It's not until Frank Miller's Dark Knight reinvigorates the character in 1986 and the Tim Burton Batman movie in 1989 that the character explodes back into sales prominence."
With Dark Knight Returns on shelves and primed for the mainstream attention to the character that the Michael Keaton-led Batman movie provided, many of the major peaces were there. From looking at sales numbers, DC's ongoing Batman comics caught fire leading into and through the 'Knightquest' storyline, where Bruce Wayne's back is broken and he's replaced by a non-quite-ready understudy named... no, not Robin... but Azrael.
"The title found a peak in the '90s with Batman #500," Miller tells us. "Thereafter, it was regularly DC's #1 title."
How Batman grew from DC's #1 character to #1 franchise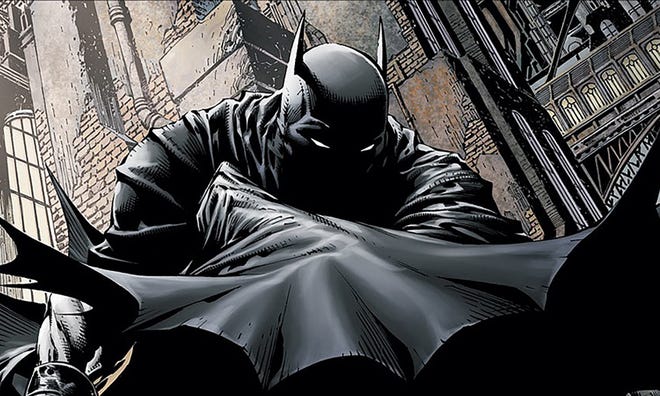 Now we know how Batman became a hit. What titles allowed Batman to stay on top of the charts? DiDio, who was a senior figure for much of the last 20 years and had access to the resources (and sales charts) for his time and eveything for, pinpointed two specific pinnacles.
"The two most significant sales spikes for Batman during my time at DC was Jim Lee's Hush storyline and the relaunch of Batman with 'The New 52.'"
According to retailer Joe Field of Flying Colors Comics & Other Cool Stuff, 2017's Batman #21 was a sales peak for him.
"In more recent memory, our best-selling issue of Batman was issue #21, part of 'The Button' story in 2017," he explains. "That comic had a lenticular cover, lots of promotion and was part of the build-up to The Doomsday Clock, which brought the Watchmen into DC continuity. The intros of The New 52 in 2011 and Rebirth in 2016 were also high points for Batman sales."
The reverence for Batman's 'New 52' run by Scott Snyder and Greg Capullo was echoed by JHU Comics' Ron Hill.
"In recent history the last great run of Batman was the Scott Synder run," says Hill. "Sold excellent as both a monthly, trade paperback, and hard cover collection. Nothing since his run has come close to being perennial."
Looking at the totality of the comic book store market, 2019's Detective Comics #1000 was also a peak - thanks to that nice round number, some expert marketing, and some great stories to boot.
"Detective Comics #1000 in 2019 was the second best-selling comic book of the 2000s," Comichron's John Jackson Miller says.
That being said, Batman collections are also thriving - in fact, for Ron Hill's NYC area store, The '80s collection Batman: Year One is his best-selling Batman collection of all time - even outselling most of the current ongoing comics.
The tricky balance of Batman at DC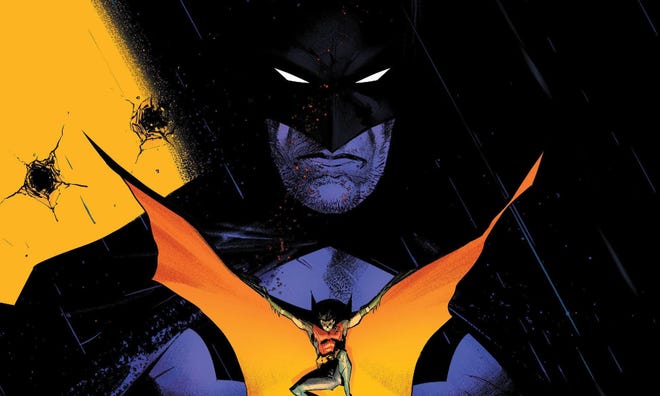 Did these Batman numbers dictate what DC should do with the character? Of course DC listens to sales numbers, but even its senior-most figures realized there could be too much Batman, and were careful to avoid it.
"Batman was always a best seller, and we had to resist the temptation of putting out too many Batman series just to meet a sales projection," says DiDio. "Our publishing template was built to ensure that Batman-related products only represented 1/3 of the publishing line. That way, we would become too overdependent on a single character and have room to develop other concepts and stories. Fear was an over-dependence on a single character could be crippling if interest in that character ever faded."
Is DC Comics becoming Batman Comics?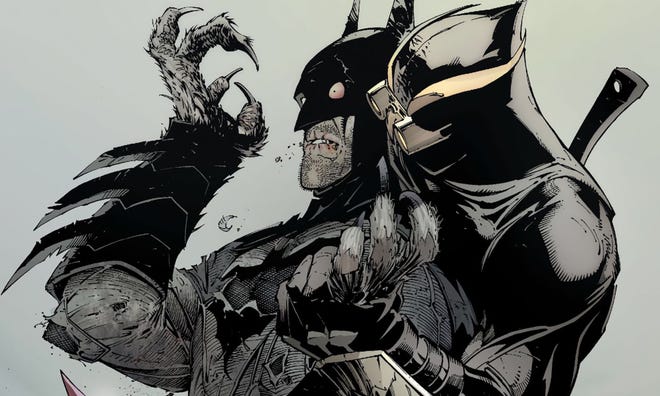 Comics fans often joke that DC Comics has always been a defacto Batman-centric publisher given its name, DC, is an abbreviated version of 'Detective Comics', which is Batman's original title. But that joke could be getting closer to reality.
That careful balance DiDio and associates held during his tenure as one of the company's top leaders from 2004 to 2020 is beginning to tip, however. Comichron's John Jackson Miller has noticed an up-tick in Batman titles since DiDio's departure.
"Batman-related titles accounted for 26% of DC's new periodical releases in 2019 and 27% of them in the first quarter of 2020," says Miller. "But in the nine months after that, the total went up to 30% — and in both 2021 and 2022 the figure was 38%."
Could DC's conventional wisdom imparted by DiDio to us that there was a fear of an "over-dependence" on Batman be coming true? After two years where Batman accounted for over one-third of DC's comic book sales, Field worries - and thinks its due management from DC's parent company, Warner Bros Discovery.
"I >really don't want this to seem snarky, but it seems there's a 'top down' approach at DC Comics," Field says. "Execs see that many Batman titles are selling well, some other titles without Batman aren't selling at those levels, so the edict is 'Make More Batman!' That seems to have intensified in the last couple of years."
While we're not here to portend that Batman's popularity is waning, his immense popularity is daunting - especially for those heroes standing next to him. If the focus is primarily on its Batman business, it means less focus on the other characters in its business.
"The best-selling periods for DC heroes have been the introductions of 'The New 52' and Rebirth. Both of those initiatives had concerted promotion, low price intros and the company was pulling everything in the same direction," says Field. "That helped lesser known characters, like Resurrection Man for instance, sell in numbers that Batman, DC's #1 title, are selling now. Those strong sales didn't last very long, but the semblance of a line-wide plan backed with strong promotion helped the sales in remarkable ways."
Can they do it again? Field is skeptical.
"I'm not convinced that kind of coordination can be done again, as both 'New 52' and 'Rebirth' featured a more shared DCU reader experience but also did it with a lot of creative talent and energy," says Field. "These days, top-flight creative talent has so many more outlets to do their own work and retain rights to it. Some shifts need to happen with corporate-owned publishers to make their deals more attractive to established creators with strong sales histories."