Read all about it: The history and continued importance of the British newsagent in comics
"That most humble British institution – the corner shop newsagent – has played a vital role in helping us"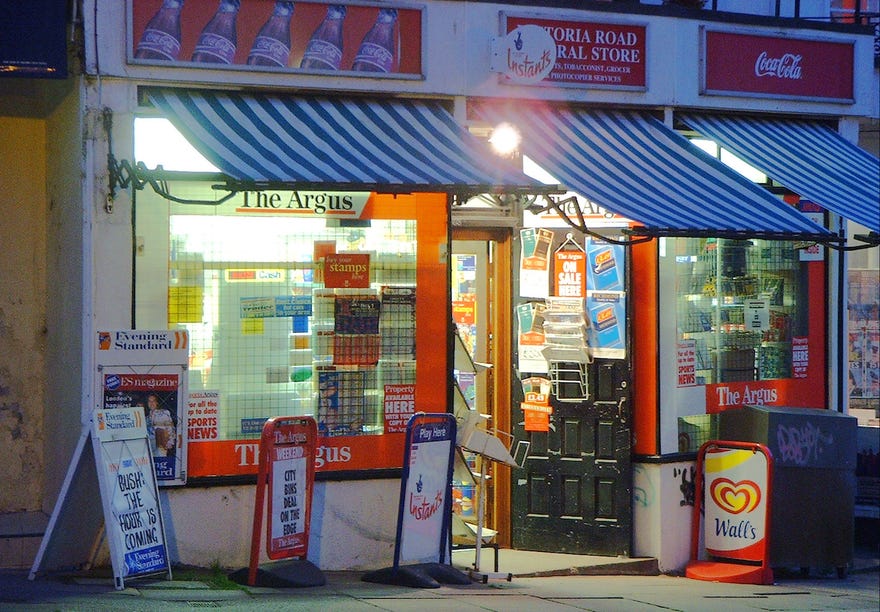 I had the pleasure of visiting the United Kingdom recently, which allowed me the chance after over a decade of fascination with British comics to see them in their natural habitat: the newsagent. Sure, we Americans are familiar with the newsstand and the bygone times of 'Extra extra, read all about it,' cried from a weird small kid in a newsie cap, but, in the UK, the newsagent is still not only a thriving business, but an integral market for the comics industry that allows it continue to grow, thrive, and reach entirely new readers in a way that America has just seemed to have abandoned.
There's a long, and occasionally proud, history of magazine publishing (and reading) in the UK. After all, the first examples of what we'd recognize as magazines today emerged all the way back in the early days of the 18th century, with titles bluntly announcing their content: Sporting Magazine, one mid-18th century title was called, with another simply called Spiritual Magazine. The formatting and audiences for these to-the-point periodicals would evolve across the years, of course. The so-called 'penny dreadful' of the 19th century was a game changer — a cheaply-produced, cheaply-priced introduction to the masses for serialized, lurid stories that feels very much like a precursor to comics; but the demand for the magazine has been a constant in British culture for literary centuries by this point. So, of course, that meant people had to find a reliable place to buy them.
Inexplicably, newsagents are a core business in the UK in a way that they're simply not in the US. We have similar things, sure; a modern day British newsagent is easily recognizable for any American who's run out to get something from their local neighborhood corner shop or bodega. But a newsagent is different to the extent that, historically, its central offering has been something to read. Primarily, as the name suggests, newspapers. (Magazines are a more-expensive, and therefore more profitable, value-add.)
Subscribe to Popverse to read this article
Become a member and get first access to tickets and badges to our events, photo ops, exclusive content, and more.