Belle anime: How to cosplay as the heroine of this Beauty & The Beast remake
This new Japanese animated movie has some truly incredible costumes looking to be recreated.
Beauty and the Beast is a classic fairy tale that has seen numerous retellings in movies and even tv shows. Recently, a new take on the story has been released as an anime film released in US theaters this month called Belle: Ryu to Sobakasu no Hime (The Dragon and the Freckled Princess). It was already a huge success in Japan in 2021, and now Belle is set to be an equally big anime hit here in the US. Being set in both the "real" world and a virtual world called "U" allows for rich potential in practical and dramatic cosplay options.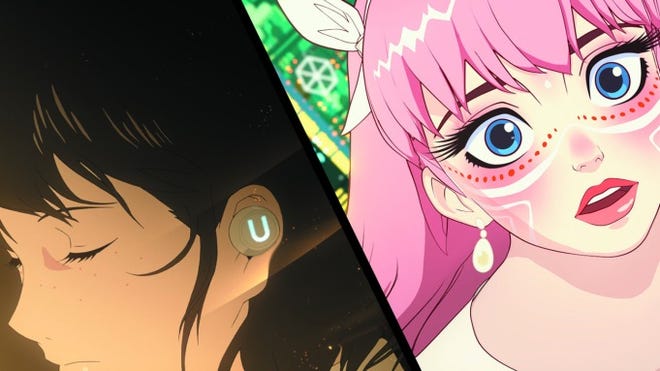 The main character, Suzu, loved singing as a child but after traumatically losing her mother, she lost her ability to sing until she enters U as the character Belle, becoming a huge sensation with her vocal talents.
Suzu's real world cosplay is a traditional Japanese school uniform. Both Simplicity and McCalls have created easy to use sewing patterns that can be used for this cosplay. Specifically try Simplicity D0504/8160 or McCall's pattern M7141.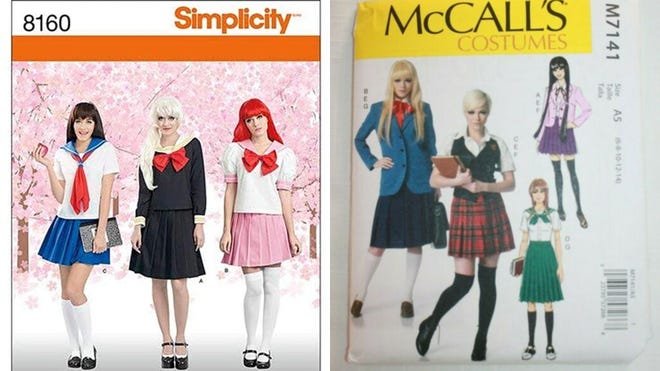 For more of a cosplay challenge, try tackling Belle's red flower dress. While it looks detailed, it can be fairly easy to achieve. For the base dress, look for a ball gown pattern, there are many to choose from but ones like Simplicity 4269 can be used for a number of other cosplays as well. You can also find a red pre-made gown and build from that.
The shoulders are enlarged and prominent and for an idea of how to attach this to the bodice of the dress, take a look at patterns like Butterick's Retro 1952 pattern 6022. In fact, the 40s and 50s often featured dresses with lapels and off the shoulder designs so research those for added inspiration.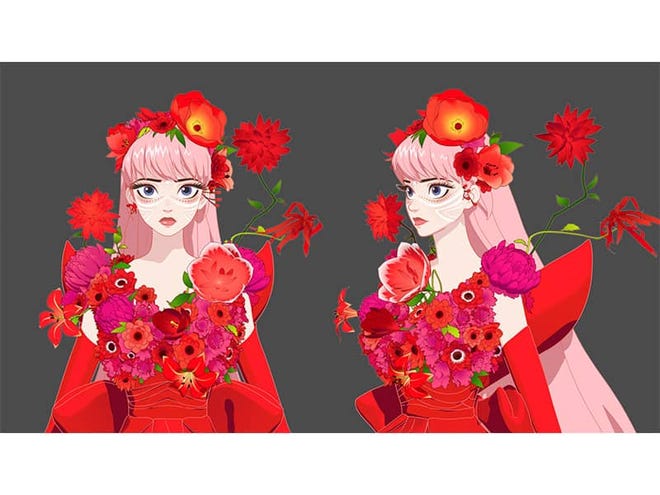 The bottom of the dress has large petal-like layers in the front which can be achieved with multiple cut pieces that are then layered and attached to the skirt. Try using a rolled hem with a serger to create a textured hem. If you use wooly nylon for at least one of the threads, you can get a natural waviness to the hem so the petals will have dimension, rather than lying flat.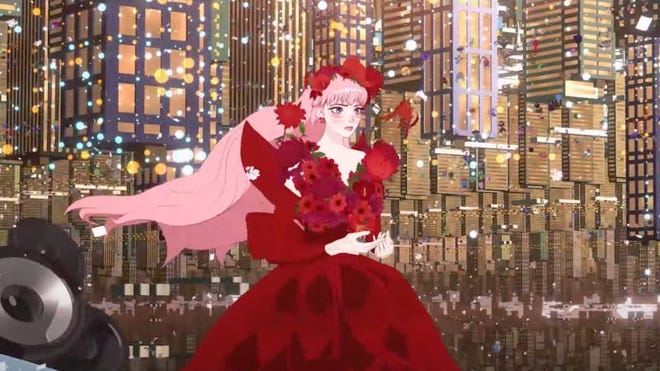 Then comes the fun part of adding florals to the bodice and up the neckline. Choose a variety of flowers in all shapes and shades of red. The more variety, the more pleasing to the eye the bouquet will look. You can use adhesives to attach the florals but be wary of using hot glue. Hot glue is often used in floral work but the attachment isn't as strong as other adhesives and can be weakened over time by body heat. Use a fabric specific adhesive like Aleene's Fabric Fusion and for additional security, discreetly sew down flowers directly onto the fabric.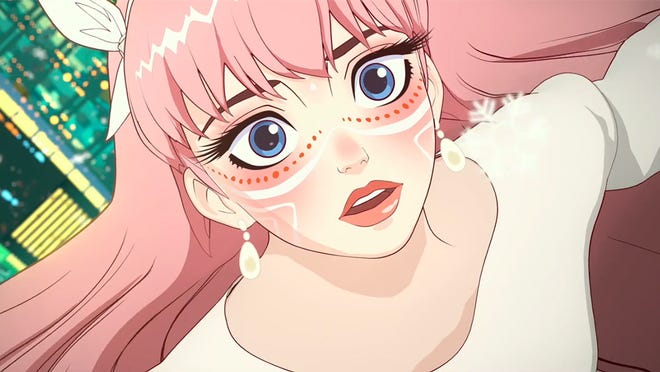 The last large part of the cosplay is Belle's makeup. Use a light pink or magenta hued eyeshadow palette for the base makeup and then apply the lines and dots under her eyes. There are a few different methods for achieving this but face paint markers are an easy way to apply sharp lines and dots. For long wear, make sure to top off with a setting spray.
Belle is now playing in select theaters.