Berserk publisher announces plans to resume series following death of creator Kentaro Miura
Kentaro Miura's co-workers, and a long-time friend, are chipping in to finish the Berserk saga
The late Kentaro Miura's ongoing manga series Berserk will be returning this summer, with his friends and co-workers pulling together to complete his story using memos, designs, and conversations with the manga-ka, who died in 2021.
"Before his passing, Kentaro Miura spoke to his close friend Kouji Mori about the stories and episodes he had in mind for Berserk," reads a statement from the manga's publisher, Hakusensha. "He also had similiar talks with his studio staff and editor. He wondered, would everyone be surprised if I drew something like this? How about a character like this? Would this storyline be interesting? The talks were not meant as his last words, but were a part of his ordinary days as a manga artist."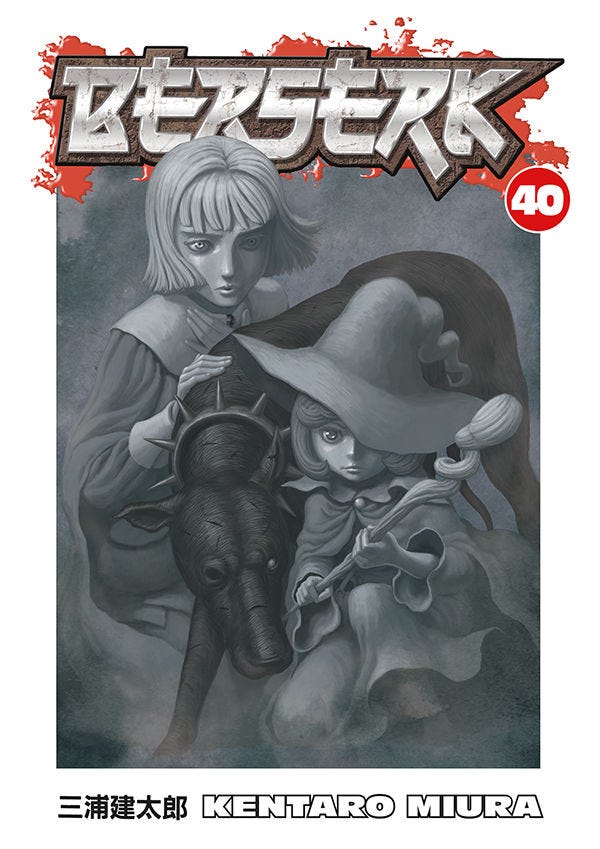 Kentaro Miura's Berserk is one of the most popular manga worldwide, with over 50 million copies in circulation. Its North American publisher, Dark Horse Comics, said in 2017 that it was the company's best-selling product of all time (even more so than its own comics, such as Hellboy).
Berserk will resume with the credits reading "original work by Kentaro Miura, manga by Studio Gaga, supervised by Kouji Mori." The first chapter under this new arrangement will be published in June 24's Young Animal #13 from Hakusensha. An English language edition has not been announced - but give it time.
Mori, who had been friends with Miura since they were students, has said that he was told the plans for Berserk over the years, and intends to complete it in Miura's vision.
"I have a message and a promise to everyone," says Mori. "I will recall the details as much as possible and tell the story. Also, I will only write the episodes that Miura talked to me about. I will not flesh it out. I will not write episodes that I don't reemmeber clearly. I will only write the lines and stories that Miura described to be. Of course, it will not be perfect. Still I think I can almost tell the story that Miura wanted to tell."