The 10 best Batman video games that embody the Dark Knight
Don the cowl of The Dark Knight in his best video game outings
Batman is DC's best superhero. I believe the kids say 'no cap'. We can go into an entire debate on how I am wrong, but we both know I am not. So, now that we have established Bruce Wayne's alter ego as the tip of DC Comics' spear, we can discuss all the best games that allow you to truly feel like the Dark Knight when you play them.
This cowl-based lifeform is a staple of video games, reaching way back to 1986 on the ZX Spectrum when isometric tri-color games were all the rage. Since then, Batman has starred and/or featured in many video games across multiple platforms and console generations. You can almost say there is a vast multiverse of Batman games for you to enjoy.
We wanted to provide you with a list of the best Batman games that feature some of the paragon versions of the Caped Crusader and allow you to truly feel like that Dark Knight (technology permitting). If you are a Bat fan, please argue our choices in the comments. If you aren't, go read up on Batman and why he is our greatest hero.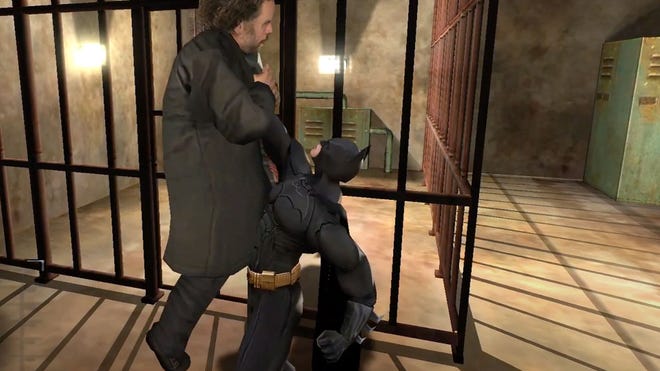 Christopher Nolan's epic Batman trilogy launched on June 15, 2005, with Batman Begins. A day prior, Electronic Arts' titular movie tie-in video game launched for Playstation 2, Xbox, Gamecube, and Game Boy Advance. In a time when games based on a comic book or video game live-action films were not only mandatory but, more often than not, poor quality, Batman Begins was a surprisingly well-put-together Batman game.
Taking on the role of Nolan's Dark Knight, players can utilize the themes of the now-classic film, weaponizing fear to subdue your enemies within the game. Players can incorporate stealth takedowns, interrogations, and environmental scare tactics to be as much like Batman in the film. Unfortunately, that extends right down to the awful Batman voice. Not a perfect game by any means; Batman Begins was a fun, stealthy Batman romp.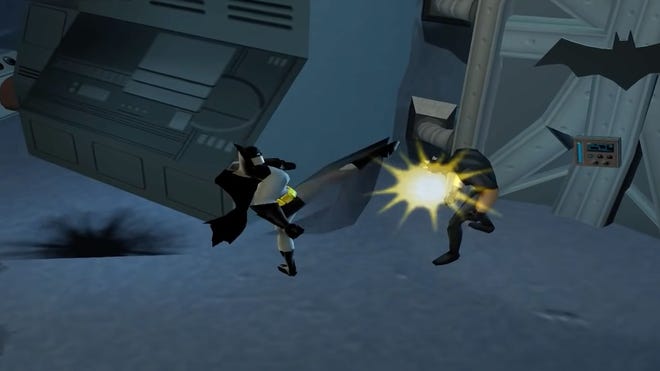 Batman: Rise of Sin Tzu by Ubisoft was released in 2003 for Xbox, PlayStation 2, Game Boy Advance, and GameCube. The game follows Batman as he races to wrangle escaped prisoners of Arkham Asylum, Gotham's preeminent super villain detention center.
A Batman 3-D beat-em-up is a simple concept. Don't let this straightforward concept deter you from the fact that you get to kick the crap out of villains as a 3-D model of Batman: The Animated Series version of our hero. Get graded on your combo skills as the Dark Knight while you pummel the likes of Clayface, Scarecrow, the horde of nameless, faceless thugs unlucky enough to take on Bats bravely, and the titular Sin Tzu. Not only that, Kevin Conroy, the one true Batman, will serenade you with his dulcet tones as you battle your way through the game's various levels.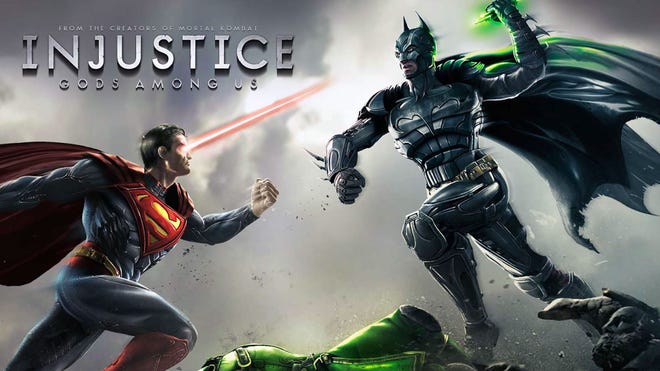 Injustice: Gods Among Us is a fighting game released in 2013 and developed by the twisted geniuses at NetherRealm Studios. The game launched on PlayStation 4, PlayStation 3, PlayStation Vita, Xbox 360, Wii U, PC, and iOS. The game follows an Elseworld reality where a grief-stricken Superman becomes dictator of the entire world, employing other superheroes to enforce his will. It's up to Batman and his cabal of Resistance fighters to end the reign of a god Tyrant.
While not technically a complete Batman video game, the 'Story Mode 3.0' introduced by NetherRealm spins an engaging comic book tale so good it spawned its own comic book series. His entire bat arsenal is at your disposal when you play as Batman. From batarangs to the Batmobile, you can reign down justice on your foes. And thanks to a story McGuffin, no one dies, so go ahead and fire your grappling hook into their chest. Everything's fine.
7. Batman: The Video Game (Nintendo)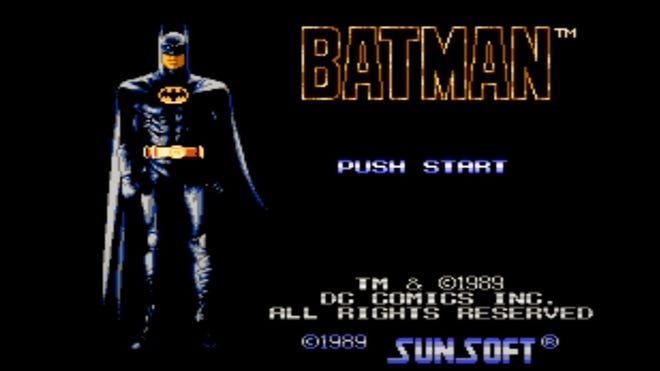 1990 gave us Nintendo's Batman: The Video Game by Sunsoft, inspired by the film starring Michael Keaton. Players pop on the purple cape of the Batman and platform their way through various levels, fighting classic villains like Flamethrower man, Flying-Dagger-Monster-Thing, and Back-And-Forth Robot, to name a few.
Look, let me be perfectly honest. This is a nostalgia pick. This was my very first Batman game. At the time, I was a nerd, high off the movie, craving as much Bat as I could possibly get. My parents bought me this, and I spent years trying to beat it. Is it a cheap Castlevania clone? Yes. Do the enemies make sense for a Batman game? No. Are their only four level textures recycled throughout the entire game? Possibly. Is it a fun Batman game? 100%. No other game allows you to hunt for a way too big version of the Joker in a castle posing as a warehouse. Given the gothic architecture of the original Batman film, the level designs feel right at home.
Just a side note, the ending of this game was definitely written by someone who's never read a Batman comic in their life.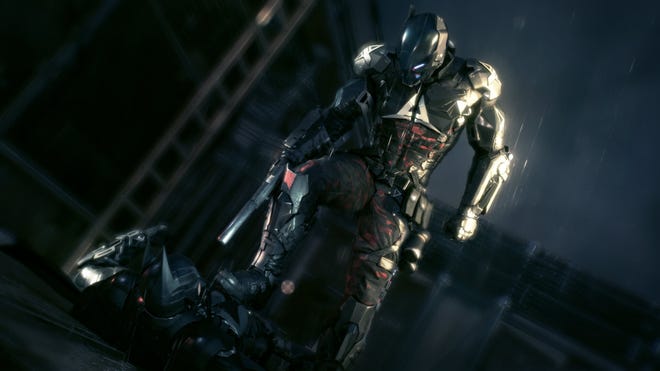 Batman: Arkham Knight was released in 2015 for Playstation 4, PC, and Xbox One. Developed by Rocksteady Studios, this game is the fourth installment in the Batman Arkham video game series. You are released into a lovingly crafting open-world version of Gotham and asked to go Batman the absolute hell out of all the crime insight, including taking down the titular villain, the Arkham Knight.
The Arkham series ushered in a new level of superhero video games, allowing players to fully inhabit the world of Batman as the Dark Knight himself. This fourth version introduces the Batmobile, for better or worse, rounding out all the Bat-themed crime-fighting tech available in the series. Driving around in the tumbler-inspired tank is not as enjoyable as most would have liked. The Batmobile's inclusion, Robin, Nightwing, Catwoman, Alfred, and other staples of the Batman mythos (including unique character moments I don't want to spoil) Arkham Knight is a fantastic edition of the Arkham games.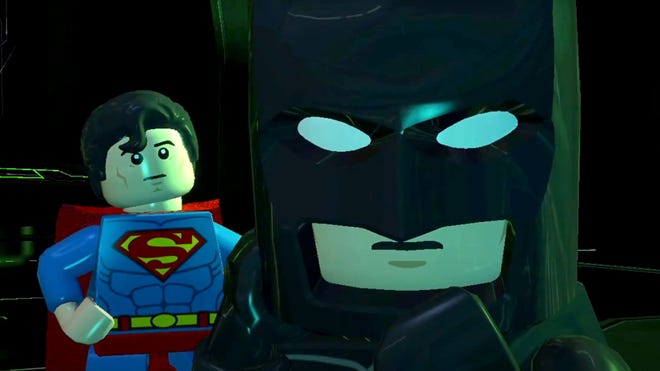 Lego Batman 2: DC Super Heroes by Traveller's Tales was released in 2012 on basically every console available at the time: PC, Xbox 360, Nintendo 3DS, Nintendo DS, OS X, PlayStation 3, PlayStation Vita, Wii, and Wii U. The Android and iOS versions were produced by TT Games. Batman teams up with several other heroes in this fun lego romp, including Robin, Wonder Woman, and Superman, to take on the Joker and his villain ilk.
I believe that anytime a version of Batman is accompanied by other superheroes in the DC Universe, it's a Batman worth acknowledging (I see you, Batfleck). The Lego Batman games are all about that and more, allowing you to control those other heroes and villains. The game features over 50 characters from the DC Universe, creating an all-encompassing view of the Batman mythos. All of your favorite Batman villains and partners are here, and you can use them all. Lest we forget, it's a Lego game, which means you will have a good laugh while frantically constructing Legofied Batman and Gotham-inspired objects. Your trusty sidekick Robin accompanies you on your journey, which is a rarity in any Batman game.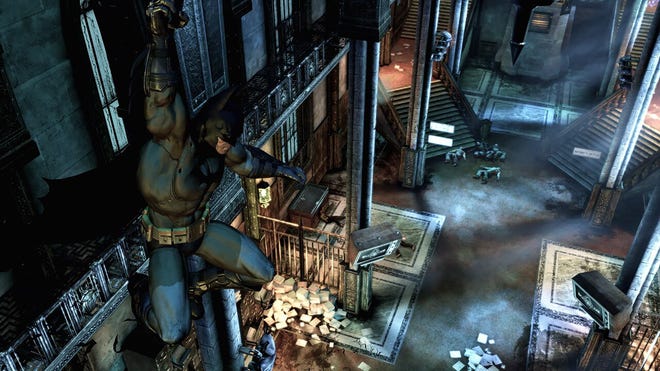 The progenitor of the fantastic Arkham series, Batman: Arkham Asylum, was released in 2008 by Rocksteady Studio for Playstation, Xbox, and PC. In it, Batman enters Arkham Asylum to imprison The Joker (again) and is trapped inside with a bunch of out-of-control, really not nice super villains. It's your job to wrangle the rogue's gallery back into their cells and restore order to the institution.
Batman: Arkham Asylum is a high point in superhero video games. In it, you can do everything you would want to do as Batman. You are given a detective mode to investigate areas of Arkham to unearth secrets, clues, and more. Batman can stalk and subdue his prey the enemies through elaborate use of the environment, clobber combatants with the reversal-based combat system, which influenced a slew of video games. This is one of those 'change the game' video games everyone should play.
3. The Adventures of Batman & Robin (Super Nintendo 1994)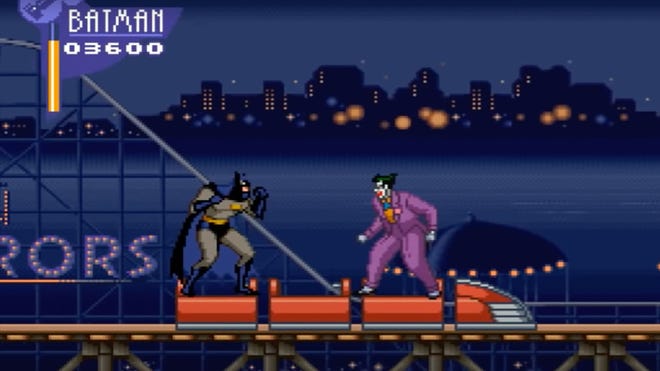 The Adventures of Batman and Robin for Super Nintendo by famed (now infamous) developer Konami is based on Batman: The Animated Series. For those of you who are unaware, Batman: The Animated Series is the definitive version of Batman in any form of media. That fact is not up for debate. How can you have a Batman video game discussion without mentioning the games based on the best version of Batman?
This side-scrolling platformer/beat-em-up features Kevin Conroy's Dark Knight as he takes on a cavalcade of classic Batman villains like Riddler, Joker, Catwoman, and Penguin. Run, jump, punch, swing, dive off buildings, drive the batmobile, chat to Alfred. If it's a Batman thing, you can probably do it in this fantastic game. Go watch Batman: The Animated Series on HBOMax, then find an emulator and play this.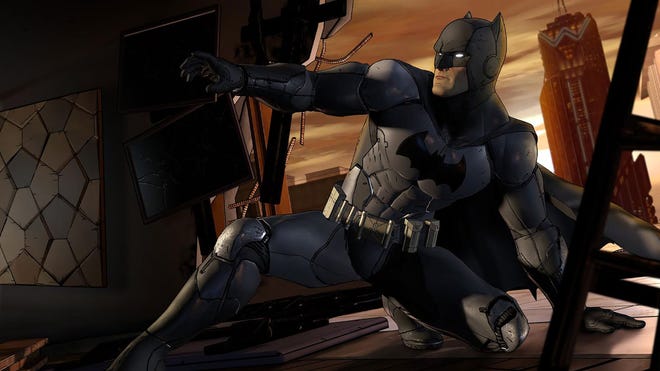 In 2016, at the peak of Telltale's storytelling power, they released Batman: The Telltale Series on Nintendo Switch, PlayStation, Xbox, PC, Android, and iOS. Hot off the heels of the Game of Thrones, Borderlands, and Walking Dead series, Telltale turned their attention to the world of Batman. If you are unfamiliar with Telltale games, they are interactive story experiences where your choices influence the narrative. Certain vital decisions change the story's outcome, leading to hard choices and living with the consequences.
Batman: The Telltale game puts you in the penny loafers of Bruce Wayne and the heavy boots of Batman and asks you to decide what choices Batman or Bruce would make in certain situations. The game offers an immersive experience unlike any other game on this list. You get a rare glimpse into the socialite life of a vigilante posing as an affluent billionaire while also fighting the criminal element within Gotham. You must utilize Bruce's charm and Batman's detective skills to move along the story. The game can drag at times, but it's bolstered by the fact that you are genuinely a deciding factor in how events unfold. That's pretty damn great.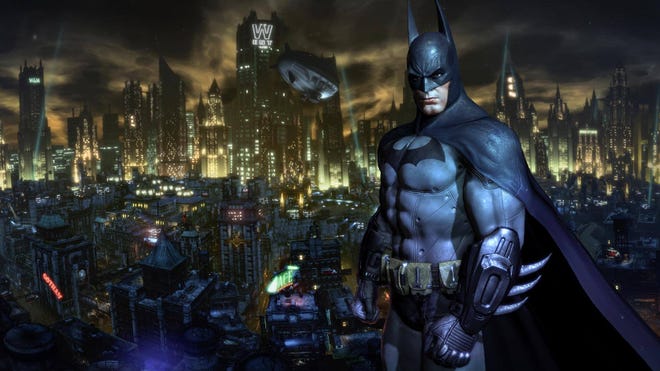 Batman: Arkham City is the second installment in the fabled Arkham series. The game was released in 2011 on PC, Xbox, Playstation, and Wii U. Batman must navigate Arkham City (a cordoned-off portion of Gotham filled with criminals) while working to stop Hugo Strange from releasing Bruce's secret identity and enacting something called 'Protocol 10'.
Here is the top spot. The very best Batman game. Why? Because everything the game-changing Arkham Asylum did right, this game does better. Arkham City is a living, breathing world for your Batman to skulk about. The game forces you to think like Batman to survive in the bowels of a prison city, asking you to utilize all the skills and resources available to win.
The storytelling is top-notch, and you once again have full access to all Batman has to offer, including your very own boy wonder. The various Bat costumes allow you to play the game as any of your favorite Batman variations. The voice work is impeccable (all hail Kevin Conroy, truly Batman Forever), allowing your favorite Bat to have the correct voice. Not to mention you get a little bit of everything here. You must be a detective, a brawler, a ghoul, and a billionaire playboy. You touch all aspects of the Bat, and no other game gives you the complete satisfaction of being the caped Crusader as Batman: Arkham City.