Popverse's top movie picks of 2022
The Popverse content team's favorite movies of the year
It's the end of the year, and that means, for most pop culture sites, that it is also time for end of year lists. We here at Popverse have decided to stray away from words like 'best' or 'greatest' and even 'most supreme,' and have instead put together a list of the Popverse content team's favorite movies, television, and comics of the year. And we've limited everyone to a single choice.
2022 saw a return to the cinema in a big way with huge box office hits like Top Gun: Maverick, Doctor Strange: Multiverse of Madness, and Black Panther: Wakanda Forever. However, that doesn't mean that streaming movies like Fire Island and Good Luck to You, Leo Grande haven't made a splash too-- they have. Check out the Popverse team's favorite movies of 2022.
Everything Everywhere All At Once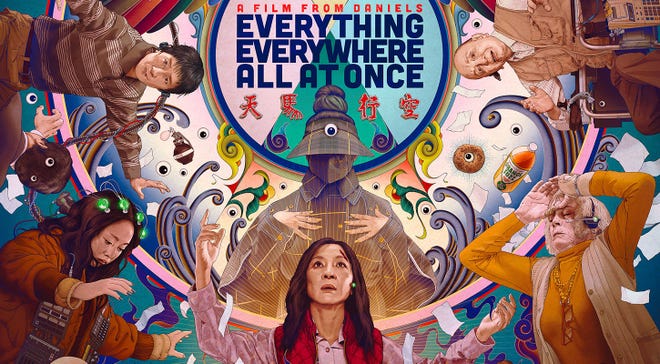 Buy: Amazon, Apple TV+, and Vudu
Stream: Showtime
It's been a pretty great year for movies, I think, but despite a pretty strong showing from Barbarian — a really fun, smart take on horror tropes throughout — I'm sticking with Everything, Everywhere, All At Once as my favorite movie of 2022. It's not just that it packs such an emotional punch on numerous levels (it really, really does, though, oh boy), but that it's also the most enjoyable multiverse movie in a year that's felt full of multiverse stories: funny, touching, and ready to actually address what the multiverse means in a way that feels more meaningful than a fistful of Wanda Maximoffs fighting any number of superheroes. Plus, you know, hot dog fingers. What's not to love? -Graeme McMillan
I have a feeling this is about to be a very popular choice this year. The creative force this story represents is incredibly singular. Everyone who worked on it is at the absolute height of their power. Even as I watched it in the cinema I was aware I was watching something incredibly special. A century into film-as-entertainment it's rare to get anything new under the sun and Everything Everywhere All At Once is just that. It's also been lovely to see Michelle Yeoh at the height of her powers and receiving the recognition she has so rightly deserved since Super Cop 2. -Ashley Robinson
Marcel the Shell With Shoes On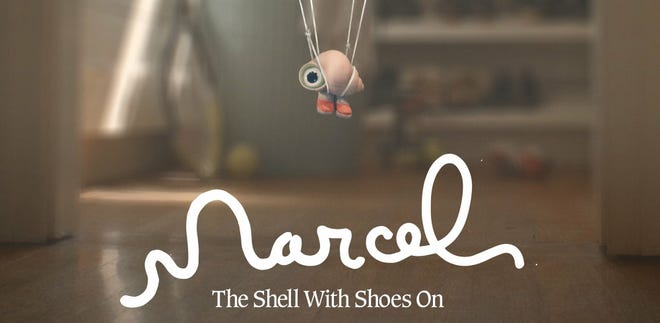 Buy: Amazon, Apple TV+, and Vudu
Stream: This title is not yet available for streaming
If you asked me a year ago whether or not I thought a Marcel the Shell with Shoes On full length movie made in 2022 would be anything other than a sad, out of date relic, I would have said no— and yet.
Some disclosure may be needed, I did watch the movie on a plane (not ideal) and the day after I buried my grandmother (whether or not that is ideal I cannot say), so both of those factors may color my reaction to the movie, which follows Marcel and his aging grandmother. Still, against the odds, Marcel the Shell with Shoes On is wonderful. It's tender and touching, and a celebration of the tiny, fascinating, and heartbreaking parts of life, expanding on Marcel's original visual inventiveness, capturing the charm of the original shorts and imbuing them with depth and humanity. – Tiffany Babb
Prey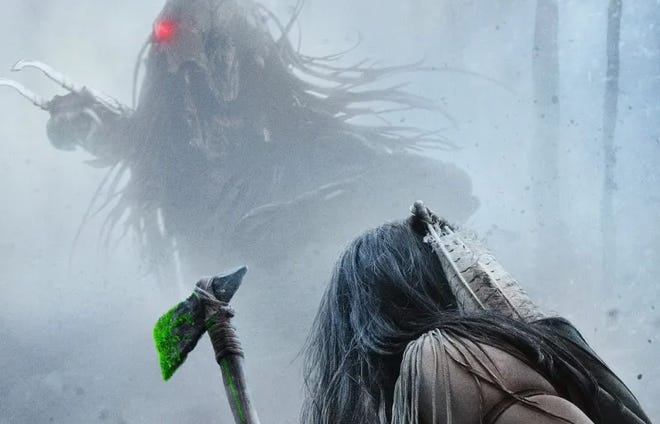 Buy: This title is not available for purchase.
Stream: Hulu
I like when big nostalgic franchises try something different. Wait, I take that back - I like when big nostalgic franchises try something different, and it's great. 20th Century Studios' Prey does just that, cutting the Predator franchise back to its essence and finding a new setting and ensemble cast that can stand-out against the iconic alien hunters. It works because it's as much a good movie with a non-specific monster as it is when we know its a Predator. – Chris Arrant
Scream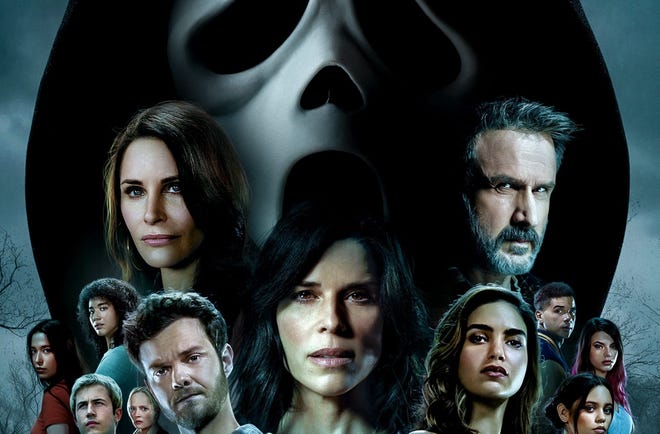 Buy: Amazon, Apple TV+, and Vudu
Stream: Fubo, Showtime, DirectTV
Scream is my favorite horror movie franchise and honestly, just having Sydney back taking on Ghost Face would be enough for me to enjoy this movie. But the fifth installment also brought some high stakes for classic characters, and helped bridge viewers into the new era of scream. They introduced new characters with interesting connections to the overall franchise, and we are seeing a passing of the torch of sorts for our final girl. - Veronica Valencia
---
Well, those are our favorite movie picks of the year. It was a tough one. Comment below with your thoughts. What was your favorite movie of the year? Did we miss any gems?
---
Upcoming movie release dates for Marvel, DC, and other superhero films