Best movies on Netflix: A guide to what's playing now
What are the best movies streaming on Netflix now? We highlight some you should check out.
I don't know where you are as you read this, but from where I'm writing it, winter is making outdoor activities pretty much impossible. Thankfully, streaming service Netflix has a ton of films to choose from to fill all of my hours indoors. They might even have... too many? Which has left me occasionally asking: how do I know which one to choose?
If you've ever found yourself asking the same question, congratulations, you're part of the ever-growing number of people suffering from indecisive scrolling syndrome. However, since the Popverse team is familiar with your plight, they've tasked me with composing a couple of choice recommendations.
The list that follows is partially based on my own preferences, and partially on the popularity of the films. Hopefully, this'll provide you a little bit of direction, and best case scenario, with one or two flicks to help you beat the cold.
If you want to go purely by popularity, consult our list of the most popular Netflix movies of all time.
Or heat, or outside in general. We're not your boss.
Best Netflix movies to watch now: Glass Onion: A Knives Out Mystery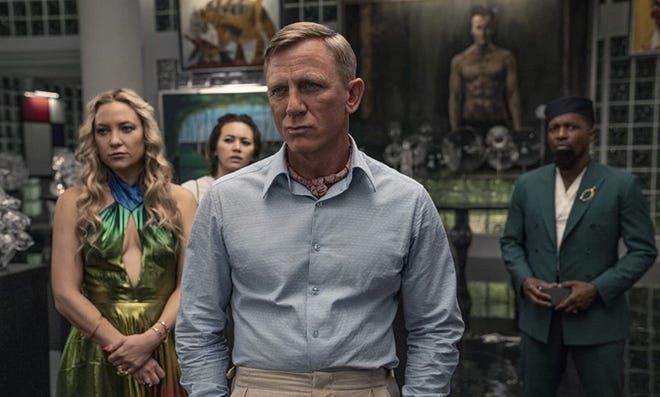 After the success of murder mystery Knives Out, moviegoers knew genteel sleuth Benoit Blanc would be returning before too awfully long. However, the road back was as twisty as one of Blanc's cases, with Netflix acquiring exclusive rights to the sequel and only playing the film in theaters for a few weeks. Still, that didn't stop Netflix from making a well, killing, as Glass Onion was one of the most streamed Netflix films of 2022.
The star-studded sequel finds Blanc amidst a bustle of billionaires and butt-kissers, when wealthy CEO Miles Bron (Ed Norton) decides to throw a murder mystery party on his private island. But the fact that it's a party doesn't mean all the attendees are friends… and the fact that some are friends doesn't mean they're incapable of murder.
Read our full thoughts on this with our Glass Onion: A Knives Out Mystery review.
Will there be a Glass Onion sequel? No need to investigate; Deadline revealed in 2021 that Netflix signed up for not one, but two sequels to Knives Out. The return of Daniel Craig as Blanc and another ensemble cast are all but guaranteed in keeping with the first two films, but as for a release date, I'm afraid the clues just aren't there. Though the third film's release is touted on IMDb for 2024, there's still just no proof.
Best Netflix movies to watch now: Wendell & Wild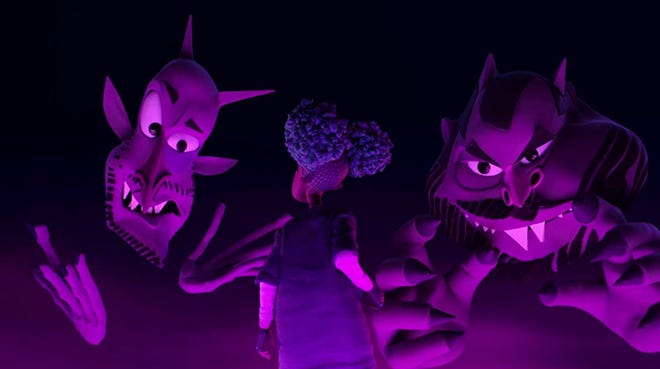 Jordan Peele has gone from comedy sensation to horror legend and, in 2022, decided to briefly take a seat in the middle. Along with frequent collaborator Keegan-Michael Key and A Nightmare Before Christmas director Henry Selick, Peele has helped create Wendell & Wild, a frightful stop-motion comedy that's perfectly kid-friendly… if your kids are a little spooky.
Wendell & Wild follows the titular pair of entrepreneuring demons as their schemes collide with the life of punk rocker Kat Elliott. Orphaned by a car accident years ago, Kat is a teen with a grudge against an unfair world and her strict Catholic school. So when Kat gets the chance to change her situation, the offer is pretty tempting… even if it comes with a hellish catch.
Will there be a Wendell & Wild sequel? Unfortunately, the dark powers that be have not seen to greenlight a Wendell & Wild sequel. At the same time, stop motion animation fans are a fiercely loyal bunch, as evidenced by cult hits Kubo and The Two Strings and Coraline. Perhaps as more Halloweens roll around and W&W continues to get views, Netflix might make another deal with these fan favorite devils.
Best Netflix movies to watch now: RRR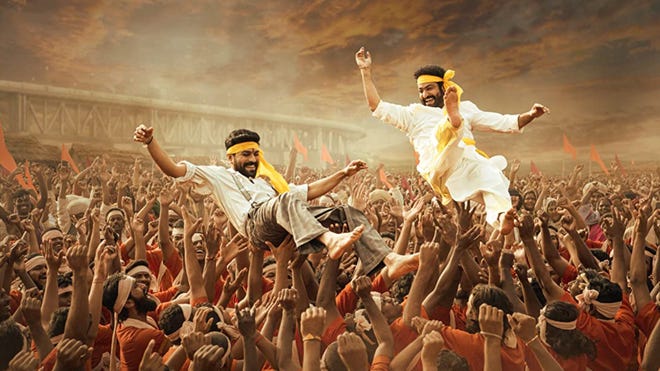 S. S. Rajamouli's absolutely bonkers action flick was one of the biggest streaming events to blow up 2022, despite its 3+ hour runtime. Dubbed "intoxicatingly over the top" by Rotten Tomatoes, RRR has garnered a host of accolades, including being the first Golden Globe-nominated Tollywood film. Naatu Naatu, a number on the soundtrack, took home Best Original Song; check out the sequence on YouTube to understand why it was deserved.
RRR is historical fiction at its loosest, following the fictional team-up and action-packed escapades of two real-life Indian revolutionaries: Alluri Sitarama Raju and Komaram Bheem. The two take on the imperial British Raj who kidnap a member of Bheem's tribe, unleashing an explosive battle for freedom and dignity in a wonderfully heightened version of 1920s Delhi.
Will there be an RRR sequel? If you've seen RRR already and can't believe anything could top its craziness, get ready for a shock: RRR's sequel is already in production. Variety sat down with Rajamouli in December and confirmed that a second chapter was on its way. Though no release date was mentioned, the director confirmed the film will continue the story of Raju and Bheem battling colonization.
Hopefully, there will be even more dance sequences.
Best Netflix movies to watch now: My Octopus Teacher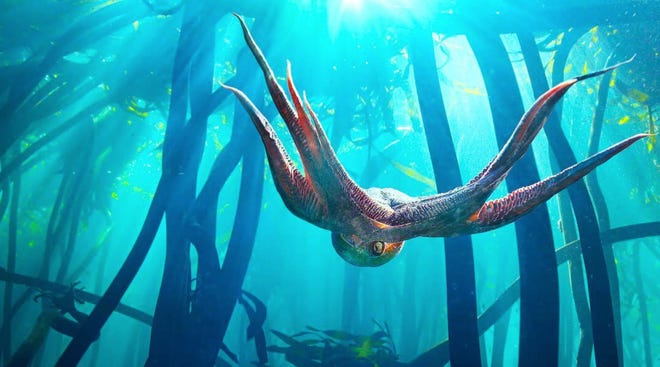 It was March 2020, and everyone was talking about Tiger King. Unpredictable and shocking, the show seemed to reflect the world we were living in, and though we could all partake in its madness together, it couldn't offer much in the way of hope. Then, six months later, another doc came out that could.
Where Tiger King was about scandal, conflict, and the depths of cruelty humans can show toward animals, My Octopus Teacher was a story of charity, cooperation, and the bonds all living things share. It was an effective story too; the film took home the Oscar for Best Documentary the following year.
My Octopus Teacher follows documentarian and conservationist Craig Foster as he explores the kelp forests of South Africa and, unexpectedly, forms a relationship with one of its inhabitants. This citizen of the not-too-deep is a common wild octopus that, after a few interactions with Foster, welcomes him into her life. What follows is a tour through the weird and wild world under the sea through the eyes of the creatures that live there and their surface friends.
Will there be a My Octopus Teacher sequel? Foster's adventures conclude within My Octopus Teacher's runtime, however, folks interested in continuing to learn about the kelp forests and the wonderful ecosystem there should check out Foster's organization, Sea Change Project. Founded in 2012, Sea Change seeks to show the world what My Octopus Teacher proves incontrovertibly: that deep down, we are all wild.
Best Netflix movies to watch now: The Harder They Fall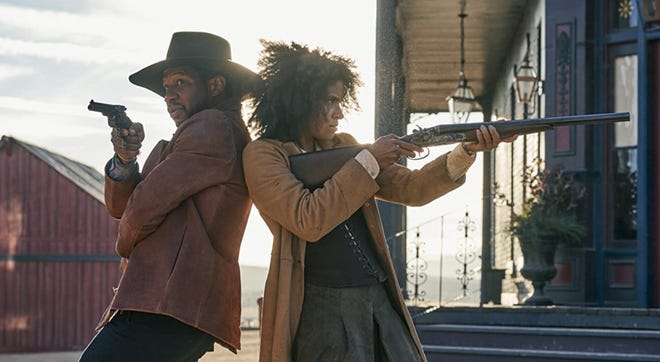 There was a time when Westerns made up a large swath of pop culture. In fact, critics and creators alike have compared that era and its Westerns to the present and its superhero movies; both dominated a hefty chunk of cultural consciousness and, usually, the box office. These days, however, Westerns are much fewer and farther between, and Westerns that challenge the norm are even rarer. Enter The Harder They Fall.
Like RRR, The Harder They Fall is semi-historical fiction wrapped up in genre style, as all of its main characters are also based on real folks from the days of the American West. And in case you don't recognize the names of these true-life figures, you'll absolutely recognize the actors that portray them, with names like Idris Elba, Regina King, Zazie Beets, LaKeith Stanfield, and Jonathan Majors in starring roles.
Will there be a The Harder They Fall sequel? As of this writing, Netflix has yet to announce a sequel to its all-star Western. Just before the movie dropped, however, director and co-writer Jeymes Samuel told /Film that he envisioned the movie as the first part in a trilogy. Here's to hoping he, and the rest of the cast, get back in the saddle again.
Best Netflix movies to watch now: The Bad Guys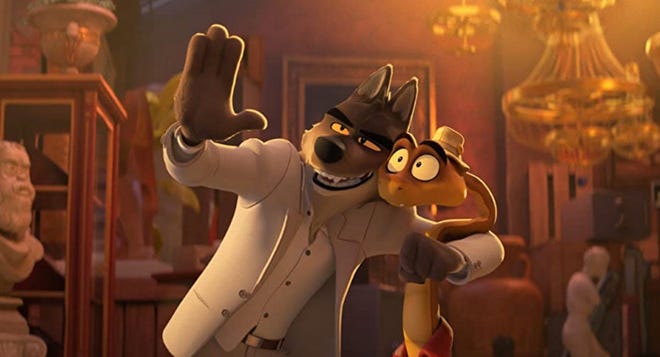 Outside of Artemis Fowl or Carmen Sandiego, there aren't many great role models for kids who want to be thieves (What? It's a career!). Thankfully, Dreamworks changed that last year when they released The Bad Guys, an anthropomorphic heist comedy with striking animation, hearty laughs, and a story that will satisfy both kids and adults.
Mr. Wolf (Sam Rockwell) and his band of thieves are the antagonistic protagonists of The Bad Guys, which sees the furry felons pretending to change their ways. At first, it's all one of Mr. Wolf's ever-brilliant schemes, but as the film progresses, The Bad Guys ask, might it be time to turn over a new leaf?
Er, pelt?
Will there be a The Bad Guys sequel? Currently, there is no official announcement regarding another critter-created caper for Mr. Wolf and his associates, but that doesn't mean there isn't a scheme underway. The Bad Guys director Pierre Perifel told The Digital Fix that he's interested in building on the characters established in the first film. Let's hope he's not just crying wolf…
Best Netflix movies to watch now: Sr.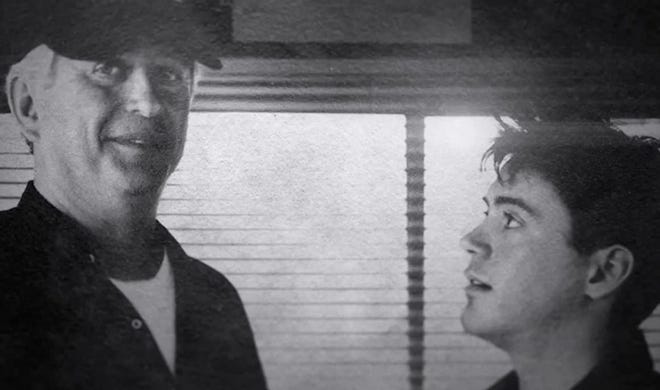 Robert Downey is on the list of celebrities that pretty much everyone knows. However, that name really should be on the list twice; once for the Iron Man actor, and once for his father, the pioneering filmmaker Robert Downey Sr.. Downey Sr.'s career stretched over four decades, included multiple credits as both actor and director, and produced a film (Putney Swope) selected for the National Film Registry.
But Sr. is more than just a list of the filmmaker's accomplishments. It's a study of Downey's philosophy of life and movie-making, alongside an intimate look at his relationship with his son. Sr. is as much a love letter as it is a documentary, and few films capture the humanity of our favorite artists in the way that it does.
Will there be a Sr. sequel? There is nothing on the internet hinting that Robert Downey Jr. plans to pursue another movie about his father. However, if there's one thing that Sr. proves, it's that Robert Downey Sr.'s works deserve to be seen. So if you want to follow up the story told in Sr., the best way to do it would be watching the films of its subject.
Best Netflix movies to watch now: Pinocchio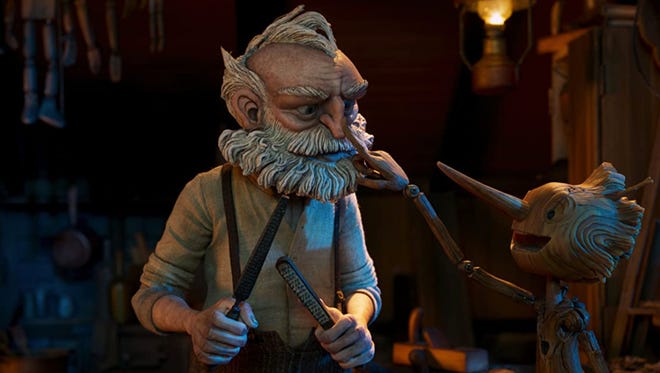 2022 was the year of the dueling Pinocchios, as both Netflix and Disney+ released versions of the classic Italian fairy tale. According to critics and audiences alike, Netflix came out the clear winner, with its unusual take on the tale overcoming the Disney version, which many agreed relied too heavily on reproducing Disney's animated 1940 film.
For Netflix, Oscar winner and visionary Guillermo del Toro reframes the tale of Pinocchio as being set during the rise of fascism in post-World War I Italy. Though del Toro's version is darker in tone than other versions, it is animated in gorgeous stop motion using del Toro's signature dark fantasy designs.
Will there be a Pinocchio sequel? If you've been paying attention to the career of Guillermo del Toro, you should know by now that, if he wants something made, someone will give him the money to do it. On the flip side of that, if del Toro doesn't express interest in a project, it's much less likely to move forward. As of now, del Toro has said nothing about continuing the story of his Pinocchio into another film, likely leaving the project as it is right now: beautiful, moving, and standalone.
Best Netflix movies to watch now: The Wonder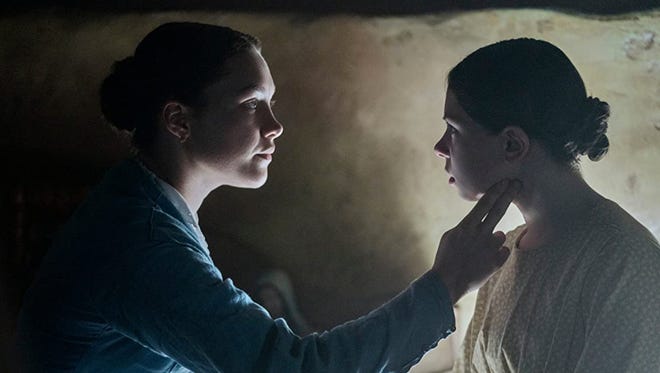 To call Florence Pugh's rise meteoric is almost an understatement. Since her breakout role in Lady Macbeth, Pugh has consistently been lauded as one of the best parts of any project she's undertaken, drawing in audiences buffing up box office numbers across a wide spectrum of films, from the horrific Midsommar to the heartwarming Little Women.
Netflix's The Wonder is the latest opportunity for Pugh to shine, an opportunity she takes. Pugh stars as Lib, a nurse sent to a rural Irish town in 1863, where a family believes their young girl is miraculously able to survive without eating. In order to protect the young woman, Lib must confront what some believe to be a confirmation of their faith and her own beliefs informed by her past traumas.
Will there be a The Wonder sequel? It is highly unlikely that The Wonder will ever see a sequel. The novel on which its based, written by Emma Donoghue, is a standalone story, and there's been no talk online of a sequel surfacing. Of course, wonders do occur, but even if this one doesn't, critics agree the story of The Wonder is enough to satisfy an appetite for excellent cinema.
Best Netflix movies to watch now: Homecoming: A Film by Beyoncé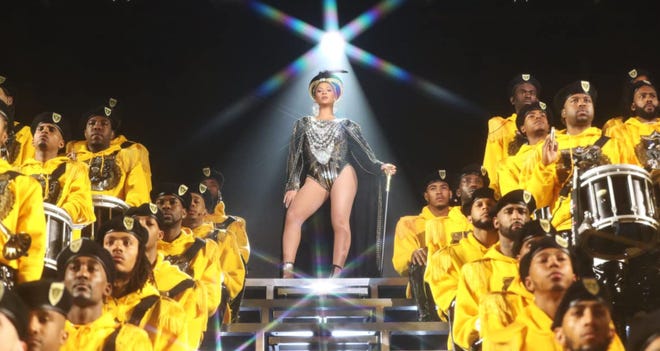 When Beyoncé puts on a concert, it rocks the world. So it's no surprise that, when tasked with creating a movie based on her 2018 headlining performance at Coachella, the legendary singer/songwriter created what some critics consider the greatest concert film of all time.
But Homecoming is more than a filmed version of her generation-defining performance at the 2018 music festival. It is the story of everything that led to it, from the creation of her music to the grueling hours of work she and her team put into the choreography. It's impossible to capture in a single piece of media what Beyoncé has done to the world of music but, if anything gets close, it's Homecoming.
Will there be a Homecoming: A Film by Beyoncé sequel? Yes! Though the next installment will likely have little to do with her 2018 Coachella performance, Variety reports that Beyoncé has signed a three-project deal with Netflix, which will cost the company a Queen-sized $60 million. However, judging by the wild popularity of just the first in the three-project plan, the streaming service has made a pretty good deal.
Best Netflix movies to watch now: Fear Street Part One: 1994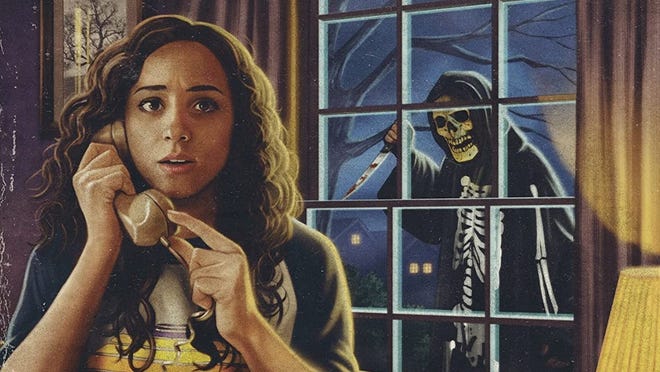 A common misconception about R.L. Stine is that all of his works are for kids. At least, that used to be a common misconception, before the very gory, teen-centric Fear Street trilogy changed that idea for so many casual viewers. A pastiche of all the best flavors of horror, Fear Street is perfect for your slasher addicts, retro reapers, witchy watchers and, of course, 90s kids.
Fear Street Part One: 1994 opens the trilogy on Deena Johnson, a struggling teen in the cursed town of Shadyside, the 'murder capital' of the US. Every few years, a series of slayings occur in Shadyside, which the locals attribute to a witch's curse. Though Deena doesn't initially believe, she'll have to put her skepticism aside and investigate the long trauma of Shadyside, starting with a camp massacre in the 70s and continuing all the way back to the 1600s.
Will there be a Fear Street Part One: 1994 sequel? As you can probably guess from the title, there are already more parts to the Fear Street saga - Part Two: 1978 and Part Three: 1666. But even beyond that, rumors of a trip back to Shadyside have haunted the horror community since the trilogy's initial release and, in July 2022, RL Stine spoke to Yahoo! about Netflix developing more films. Though it wasn't quite a confirmation, it's enough to hope that the evil dead in Shadyside don't stay that way.
Best Netflix movies to watch now: tick, tick... BOOM!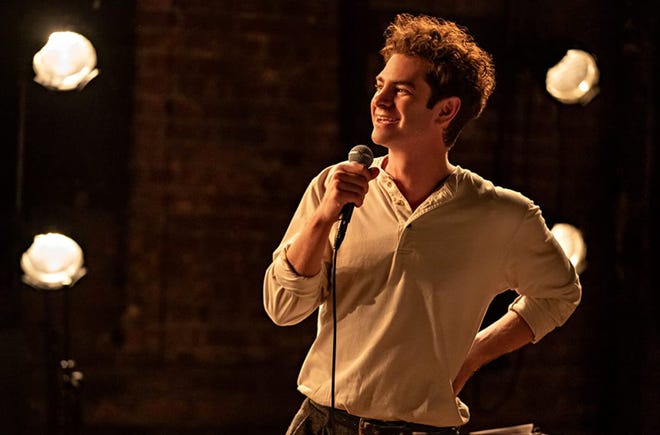 'Are Movie Musicals Dead on the Big Screen?' That was the question of Julia Delbel writing for Comingsoon.net in December of 2021. Delbel points out that, despite an impressive offering of musicals from that year (In The Heights and West Side Story are examples), musicals didn't strike much of a chord at the box office. There was, however, one exception, and that exception is now one of most popular movie musicals on Netflix.
tick, tick… BOOM! stars Andrew Garfield as Jonathan Larson, the musical composer perhaps best known for creating Rent. The film sees Larson create and perform a rock monologue at the New York Theater Workshop, delving into his personal struggles and the zeitgeist of 1990s New York to create a career-launching work.
Will there be a tick, tick… BOOM! sequel? The story of tick, tick… BOOM! is one that ends pretty conclusively. Director Lin-Manuel Miranda is a devotee of Larson's and, as such, would probably not mess with the source material to turn it into another film. However, like Sr., the story of tick, tick… BOOM! is inspired by the incredible works and real-life talent of a phenomenally gifted artist, and the best way to follow up the film would be to further explore its subject's works.
Best Netflix movies to watch now: Black Mirror: Bandersnatch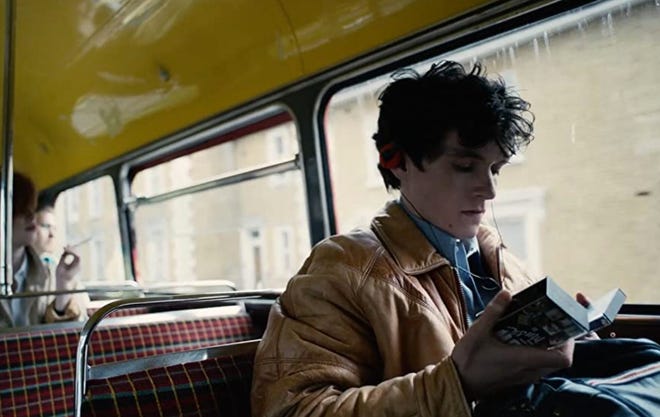 Since its debut on Netflix, the science fiction anthology Black Mirror has pushed the boundaries of storytelling to sensational, if often uncomfortable, places. But in 2018, Black Mirror changed the game entirely by telling one of its signature stories… and allowing the viewer to make decisions for the main character.
Black Mirror: Bandersnatch is an interactive film following a video game programmer named Stefan, played by Fionn Whitehead. Stefan is trying to adapt the titular fantasy gamebook into a video game, but when his producer cuts his funding, Stefan goes to extreme lengths to see the project completed. Or does he? After all, it's you making the calls.
Will there be a Black Mirror: Bandersnatch sequel?
Netflix has not chosen to put Bandersnatch on the path to a sequel, but that doesn't mean that the creators are done with it. Will Poulter, who plays another computer programmer in the film, told NME in July 2020 that he's got an idea for a Bandersnatch sequel and that it involved time travel. It's in Netflix's hands now but, as viewers continue to seek out new forms of streaming entertainment, we can hope it'll be up to us again soon.
Best Netflix movies to watch now: All Quiet On the Western Front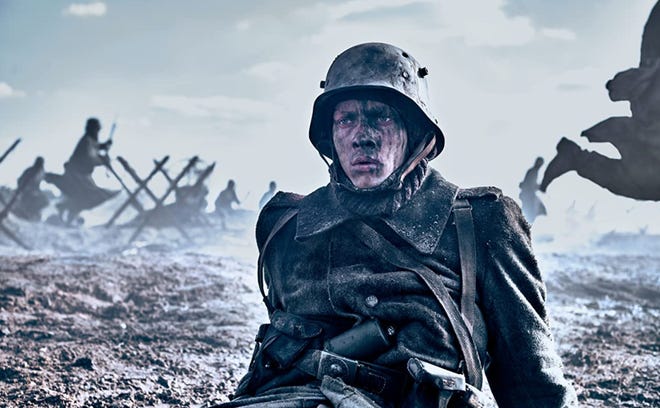 With nine Academy Award nominations including Best Picture, Best Adapted Screenplay, and Best International Feature, All Quiet On the Western Front may be the most talked about film on this list as of this writing. Based on the seminal 1929 novel by Erich Maria Remarque, All Quiet On the Western Front is a story of the lives and innocence lost in wartime.
Interestingly, the film adds a plotline unfound in the text of the novel, focusing on the signing of the November 11 Armistice Treaty. This devotion to the time period and respect for the history was a hit among critics such as historian Bethany Wyatt, who says the film "makes a strong case for being the finest First World War film to date."
Will there be an All Quiet on the Western Front sequel?
Erich Maria Remarque did follow up All Quiet on the Western Front with another anti-war novel, The Road Back, considered by some to be a sequel to his masterpiece. However, no plans to adapt the book have been announced, nor are there any rumors of a direct sequel to the 2022 film based on his more famous work. However, with the Oscar nominations it's earned, we can bet on seeing the team behind All Quiet on the Western Front, especially director Edward Berger, back in theaters soon.
Best Netflix movies to watch now: The Pale Blue Eye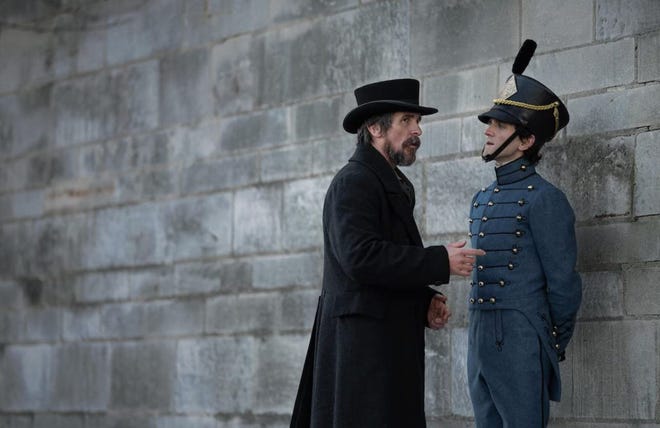 Since we began this list with a murder mystery, it seems only fair that we end with one. Admittedly, there is a chasm of difference between our first and last entries, including tone, setting, and general worldview. Though they're both highly watchable mysteries, it's hard to imagine how Glass Onion and The Pale Blue Eye could be more different.
It's 1830, and the US army has tasked ex-detective Augustus Landor with solving a brutal murder that's taken place at West Point in New York. Already weary of society, Landor struggles to navigate the hierarchies of not just the military but of the wealthy people involved in the crime. Fortunately, however, Landor has help in the form of a man on the inside, a young West point cadet named Edgar Allan Poe.
Will there be a The Pale Blue Eye sequel?
The Pale Blue Eye is based on a novel of the same name by Louis Bayard, and as of this writing, Bayard has not produced a sequel. This, combined with the fact that no one involved in the production of the film is talking about a sequel, likely means that this is the only Landon/Poe team-up we'll see on screen.
Other great films on Netflix
If you've watched all these films and are still looking for some recommendations, we'd advise you to stick with the films offered in Netflix's Documentary category (where you can have your mind blown by such films as 13th, Jim & Andy: The Great Beyond, and The Tindler Swindler) or Thriller category (where lurk dark stories like Emily the Criminal, I Am Mother, and 1922).
But say even that isn't enough, and yoo want to expand your search to a bingeable TV show? Well, keep an eye on the site, reader. Popverse has something coming your way...
---
Want more? Read our monthly recommendations on a movie to watch from each major streaming service with One Movie, One Month.