Beyondtopia Legends brings Indonesian folklore & heroes into modern superheroics
A new superhero universe begins in Beyondtopia Legends comic book series
A new superhero universe is coming this November - one taking cues from Indonesian folklore and adding suits, masks, and high suspense. The Mystic Universe begins this November in the three-issue series Byondtopia Legends.
Beyondtopia Legends was conceived by Bryan Valenza, a well-known comics colorist who is expanding into creating his own comics. Co-writing Beyondtopia Legends with Valenza is Henry Barajas, writer of La Voz De MAYO: Tatta Rambo and a recent Batman: Urband Legends story.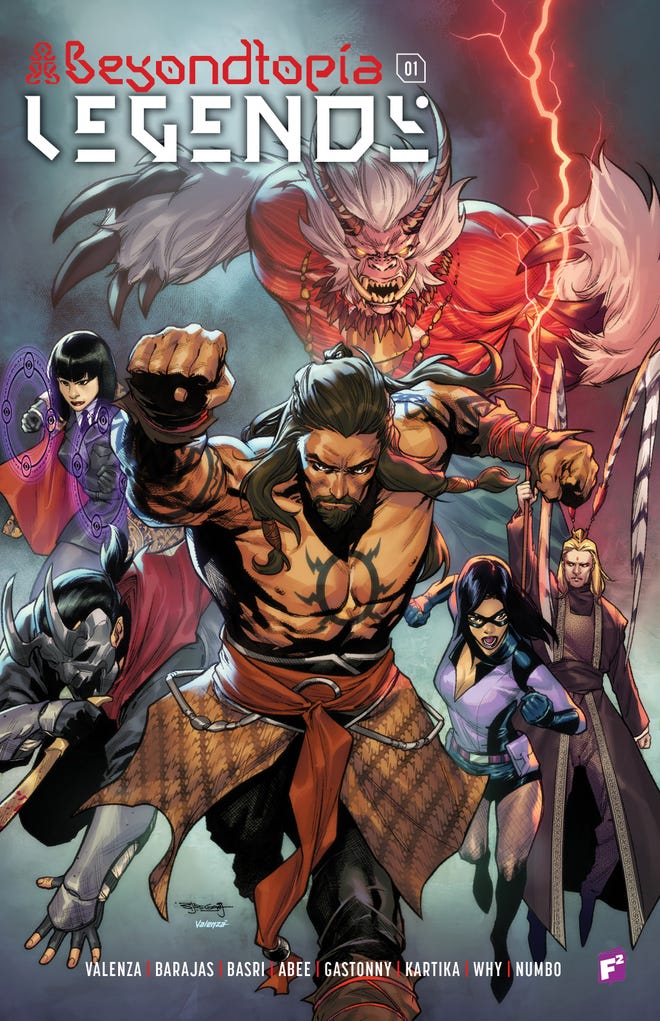 "I've had this whole universe in me for so long. All the pieces finally came together to create an amazing series: my Indonesian background, my personal and professional relationship with Henry, a group of fantastic artists and a publisher that understands our vision." says Valenza. "After all these years, I almost have to pinch myself that Beyondtopia Legends has become a reality and it's only the beginning!"
Owing to Valenza's Indonesian heritage, Beyondtopia Legends will incorporate that country's folklore, heroes, and legends - as well as some of its artists like Sami Basri and Garrie Gastonny.
The three-issue Beyondtopia Legends series will be an anthology, and the first issue will contain five stories: 'Bandits of Batavia,' 'Ommatidion,' 'Prince of Apes,' 'Witch Agent Galica,' and 'Peligrosa.'
"'Peligrosa' is a superhero story I've wanted to tell for a long time," Barajas tells Popverse. "It's set in Arizona, a scarier place than Gotham City because GOP politics have killed [more of] the spirits of the citizens there than the Joker can dream of."
Popverse has an exclusive preview of the 'Peligrosa' story, here:
Beyondtopia Legends #1 will have a main cover by Stephen Segovia, with variants by Phiip Tan and Karen S. Darboe. We also have a first look at a New York Comic Con variant of Segovia's main cover. Check them out here:
Beyondtopia Legends #1 (of 3) goes on sale on November 22 from FairSquare Comics.
---
Interested in this comic and want to hold it in your hands? Well, let us help with our guide to buying comic books from comic stories.