DCEU's Black Adam film - Everything you need to know: trailers, release date, director, cast, and more
Dwayne 'The Rock' Johnson stars as the DCEU anti-hero Black Adam in the new film debuting in October
Black Adam, the powerful wizard foe of Shazam, is finally making his live-action debut - in his own film, no less. Dwayne 'The Rock' Johnson is acting (and producing) the upcoming DCEU film Black Adam, and is helping elevate the hero of Kahndaq into one of DCEU's biggest heroes (or is it anti-hero?).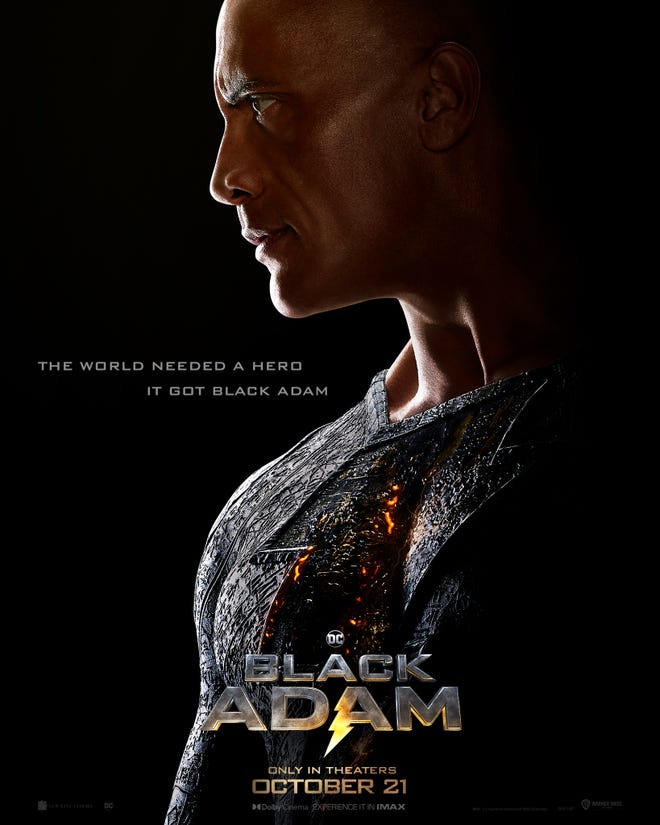 Black Adam may be pigeon-holed by some as being an evil version of Shazam, but over the decades he's been shown as more - much more than just a dark mirror reflection of the man once called Captain Marvel. He is less a dark Shazam and more a twisted version of Black Panther - a proud warrior with a rich tradition, and someone who stands up for himself (and his people) no matter how history books will write about him.
Although Black Adam won't debut until his movie later this year, he was referenced in the Shazam! movie as an early champion of the wizard Shazam. As the wizard tells Billy Batson the story of the original champion, a holographic image of the character appears, though he is not referenced by name directly. Instead, eagle-eyed fans noticed the Black Adam costume.
The movie will introduce the antihero, who has been freed by accident by archeologists after 5,000-year-long imprisonment. Acting as both a spinoff and prequel to the first Shazam!, this movie will most likely set up the upcoming Shazam: Fury of the Gods, as well as future DC movies; as this movie will also introduce key Justice Society members Hawkman, Cyclone, Atom Smasher, and Doctor Fate, as well as Isis. The Justice Society pre-dates the Justice League by a few decades, so it is possible fans will get a Justice Society movie in the near future.
Black Adam release date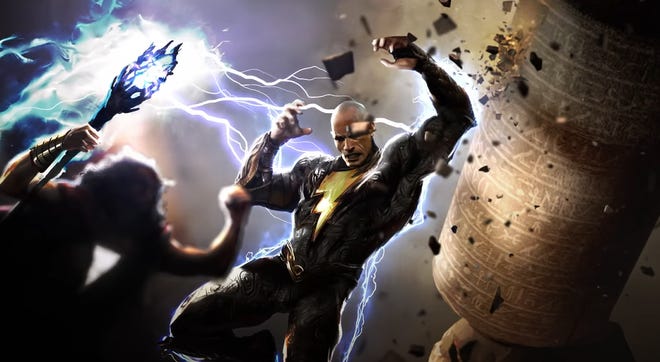 Black Adam has been in talks to be a movie since the early ''00s. Johnson has been signed on to be Black Adam since 2014, though rumors of him playing the antihero go back as far as 2007, per Gizmodo. While Shazam! was in the early stages of pre-production, executives were still debating if Black Adam should make an appearance in the stand alone hero film, or if he should have his own movie. After the release and popularity of Shazam!, Black Adam gir its director — James Collet-Serra. Filming for Black Adam began in April of 2021, after being delayed due to the COVID-19 pandemic.
Black Adam will be released in North American theaters on October 21, but will be coming early - October 19, in fact - to some international territories..
Black Adam sneak peek
The Black Adam sneak peek video debuted at San Diego Comic Con on July 23, 2022. It features a quick look into the dark past of Black Adam and some pretty exciting looking visuals of his powers.
Black Adam trailer
Meet 'the man in black,' as the Rock calls him, in the first trailer for Black Adam:
A teaser for the upcoming film was released in back in October 2021 during DC's FanDome event.
Black Adam setting
Black Adam will take place during modern times, and will likely give fans a glimpse of the past prior to Billy Batson becoming the wizard's new champion.
Black Adam cast
Dwayne 'The Rock' Johnson will be the lead as Black Adam. With his roots in professional wrestling, Johnson has been a proven leading man in action movies for years. His prior works include The Fate of the Furious, Moana, Jungle Cruise, and the new Jumanji movies. Sarah Shahi (Person of Interest, Alias) will portray Isis – which will be the character's movie debut. Shahi is also no stranger to the DC universe, as she voiced Killer Frost in the Young Justice animated series.
As stated earlier, this movie also introduces several key Justice Society of America members as well. Action veteran Pierce Brosnan (James Bond, Mars Attacks!) will be the sorcerer Doctor Fate. Noah Centineo (To All The Boys I've Loved Before, Charlie's Angels) will be appearing as Atom Smasher. Aldis Hodge (The Walking Dead, Green Lantern: Beware My Power) will be playing Hawkman, and Quintessa Swindell (Euphoria, In Treatment) as Cyclone.
Rounding out the cast will be Uli Latukefu (Young Rock, Alien: Covenant), Joseph Gatt (Game of Thrones, Thor), Marwan Kenzari (Aladdin, The Mummy), Natalie Burn (Hollow Point, Acceleration), Derek Russo (Loki, Jumanji: The Next Level), Christopher Matthew Cook (Dog Eat Dog, Pam & Tommy), and Chaim Jeraffi (Waterworld, Seinfeld).
Black Adam synopsis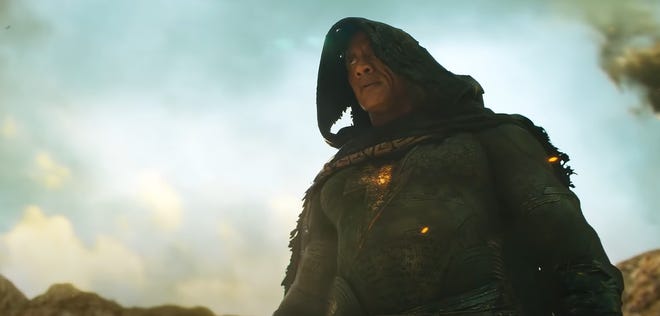 While we don't know the full synopsis of the movie just yet, per a Tweet from Dwayne Johnson, the hierarchy of the DC universe will change.
"Nearly 5,000 years after he was bestowed with the almighty powers of the Egyptian gods-and imprisoned just as quickly-Black Adam (Johnson) is freed from his earthly tomb, ready to unleash his unique form of justice on the modern world."
Black Adam writers and directors
Director James Collet-Serra has worked with Johnson in the past on the Jungle Cruise film. Collet-Serra's other works include Orphan and House of Wax. Hopefully, he'll lend some horror elements to Black Adam as well! Joining Collet-Serra are writers Adam Sztykiel (Rampage, Scoob!), Rory Hines (Informer), and Sohrab Noshirvani (Informer).
Black Adam filming locations
Filming took place in both Atlanta, and Fayetteville, Georgia.
Black Adam sequel
As of right now, there is no word on a direct Black Adam sequel, but it is likely that the character will appear in the Shazam! sequel, Shazam! Fury of the Gods.
---
Interested in reading some DC comics? How about the best DC comics of all time? Check out Popverse's guide to the best DC storylines ever published.