10 comics by Black creators you should read
Looking for some new comics to read? Check out this list of awesome comics by Black creators.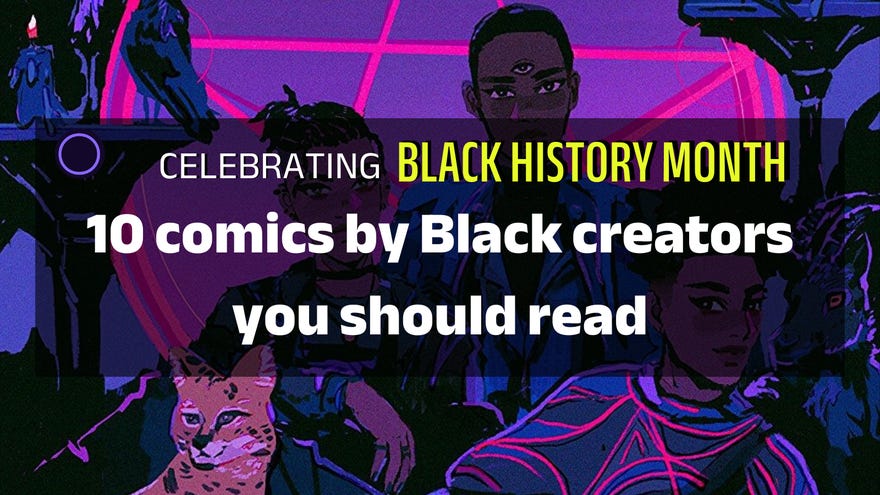 In celebration of Black History Month and the Black comics creators who have made their mark on the comics medium, we wanted to spotlight comic books, graphic novels, and webcomics that celebrate Black stories from Black Voices. So from tales of everyday life to epics featuring the fantastical, here are ten comics by Black creators you should add to your To Be Read pile.
Clock Striker Vol. 1 by Isaaka Galadima and Frederick L. Jones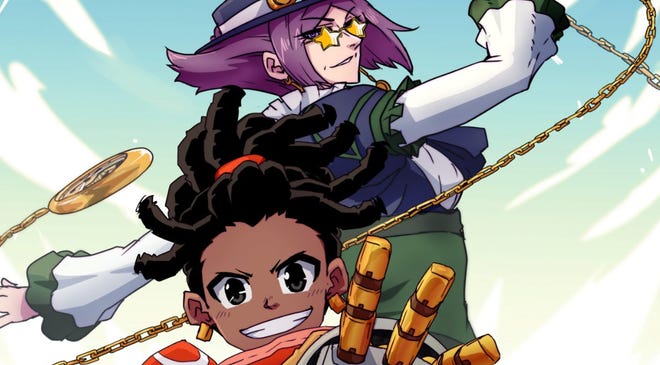 Releasing February 2023 from Saturday AM Comics, this manga-style graphic novel tells the story of a young girl named Cast, who dreams of becoming a member of a legendary group of warrior engineers called the SMITHS. When Cast finds a surviving member of the Smiths named Philomena Clock, Cast becomes an apprentice known as a "Striker". From there, Cast is thrown into a whirlwind of adventure.
Niobe: She Is Life by Sebastian A. Jones, Amandla Stenberg, and Ashley A. Woods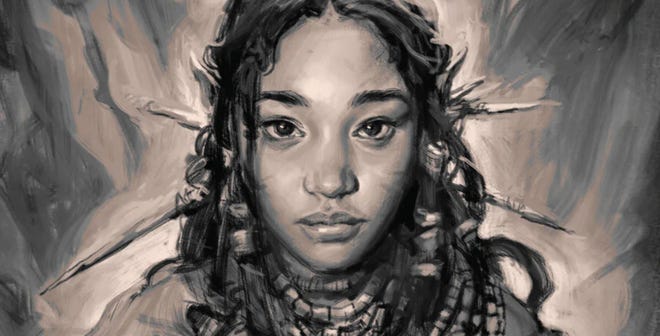 Part of a series of graphic novels set in the fictional fantasy world of Asunda, this book features a young half elven girl named Niobe. While on the run from the vampire knight Esessa, Niobe finds a sanctuary for half-bloods like herself. When a young elven boy is killed, everyone but Niobe suspects a young orc boy. Now, Niobe must find the true killer as a mysterious threat in the shadows threatens the half-blood sanctuary.
Bytchcraft by Aaron Resse and various artists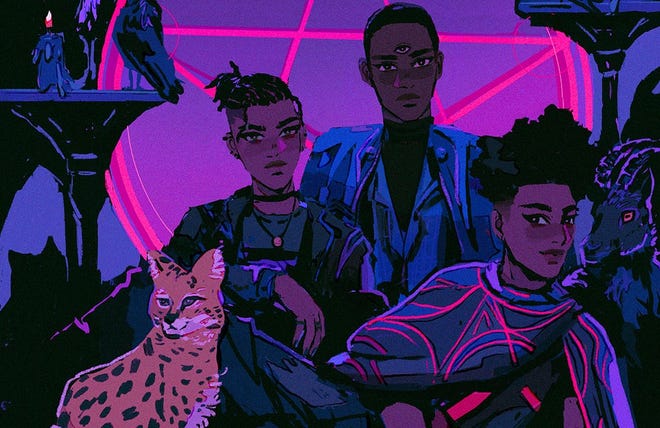 A Webtoon featuring Black queer witches, this webcomic has a fun cast of characters dealing with shenanigans ranging from trying to avoid spoilers using magic to practicing self-care. With mature themes, hilarious dialogue, and gorgeous artwork, Bytchcraft is a must-read comic for anyone looking for a fantastical yet down to earth read.
Bitter Root by David F. Walker, Chuck Brown, Sanford Greene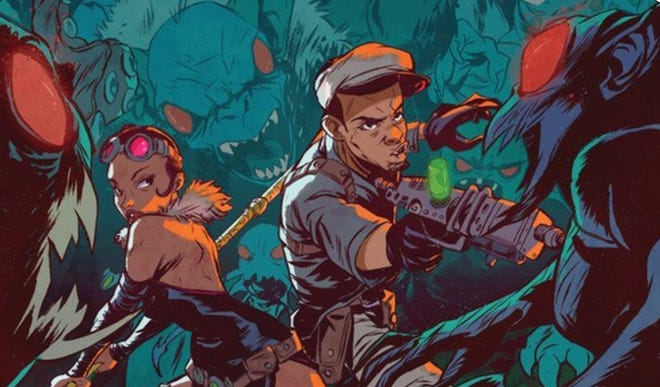 This fifteen-issue graphic novel series is set in 1920's Harlem. Jazz clubs are everywhere as well as Jinoo, humans turned monsters due to deep fear, hatred, and racism. In order to combat them, the Sangrye family must mend their personal rifts and come together as a family of monster hunters. Originally released in three trades from Image Comics, a special hardcover omnibus will be released in February 2023.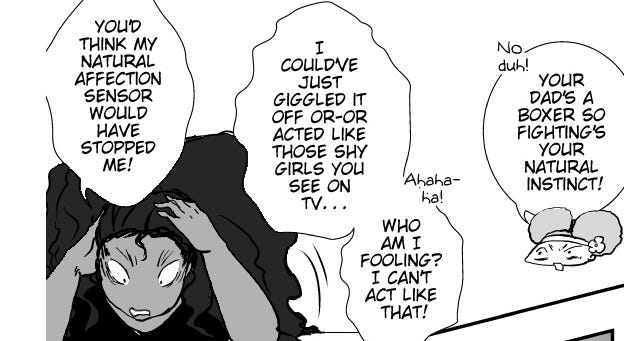 Inspired by Japanese manga and K-dramas alike, this romantic comedy manga stars Oriana, a twenty-something fat Black-Korean woman. After getting fired from her job, Oriana's cousin Krisa takes her on a trip to their home country of South Korea. There, Oriana meets Jae-Hwa, a mysterious K-pop idol who provides Oriana with some much needed empathy.
The Uncommons by Tony Weaver Jr., Rasheed Cheek, Hannah Lee, & Andy Robles-Valdez
Featuring vibrant artwork and a diverse cast of characters, The Uncommons is a futuristic superhero comic that begins with a West African teen named Iris. Iris has the Second Sight, an ability that lets her see energies, details, and outcomes. When Iris has a vision of a world-threatening disaster, she decides to try and change the future by going to Delta City and enlisting allies to help save the world.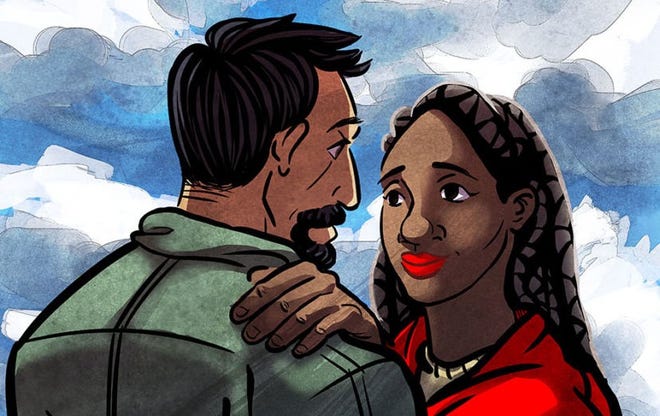 With a striking use of black-and-white contrast as well as color, this webcomic paints a romantic drama of a widower and a musician as they fall in love and come to terms with their pasts. Told through a series of vignettes, Alone is a complete webcomic that can be read little by little or binged all at once.
Sorcerority by Mikhail Sebastion & George T. Watson
Sorcerority is about the school of Excursia, the Historically Black Coven and University. It's newest student is Melanie, who is the second person in her family to enroll in the school after her late mother. However, her enrollment might not be entirely coincidental.
Now, Melanie must dive deep into the history of the school and her family in order to find out the truth. In 2021, it was announced that Sorcerority would be adapted into a feature film by Gabrielle Union, Taraji P. Henderson, and Gamechanger Films.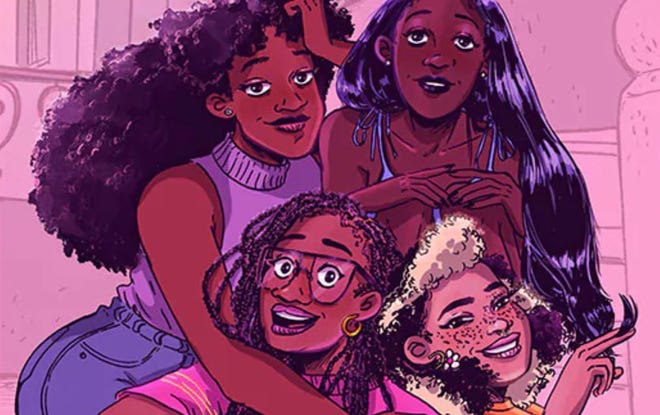 Kim, Tanisha, Davene, and Cookie are four best friends who live in the Bronx. In Wash Day Diaries, five interconnected short comics tell their stories as they take a day to wash, condition, and nourish their hair while reconnecting with each other. Funny and emotionally poignant, Wash Day Diaries is a down-to-earth tribute to the everyday lives of Black women.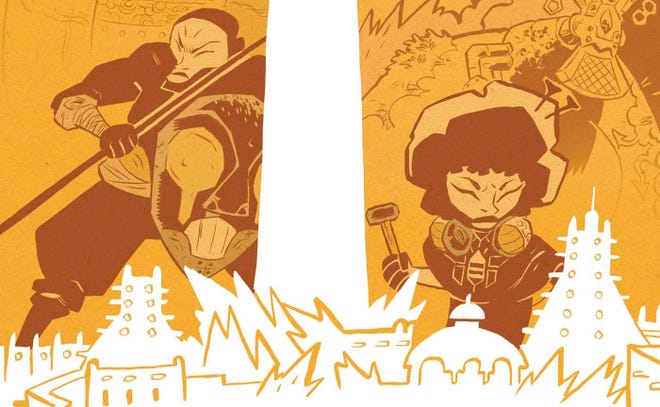 A West African fantasy epic set in a post-apocalyptic world, this graphic novel from TKO Studios follows Prince Mansour Keita and his historian and storyteller Awa. The two of them journey to a mysterious tower that is said to be the residence of a powerful wizard. As they pass through various locations on the way and meet new people, they find that the truth behind the tower and their respective roles may be more than what they seem.
---
Popverse celebrates Black creators and characters for Black History Month