Black Panther: Wakanda Forever finds its emotional center in remembering what Wakanda has lost
Wakanda Forever focuses on the loss of the Black Panther, and what that means for Wakanda
Black Panther: Wakanda Forever is now streaming on Disney+, or you can buy the DVD here.
This review does not contain spoilers
---
The Black Panther is dead. But who is willing (or able) to fill his cowl? And, perhaps more importantly, who is going to protect Wakanda from the threats that just seem to keep popping up in this time of turmoil?
As the first Black Panther movie was about the responsibility of power, even in times of grief, so is Black Panther: Wakanda Forever, though maybe even more so, as the royal family of Wakanda, now only consisting of Queen Ramonda and Princess Shuri, tries to find a way to lead while grieving the devestating loss of T'Challa.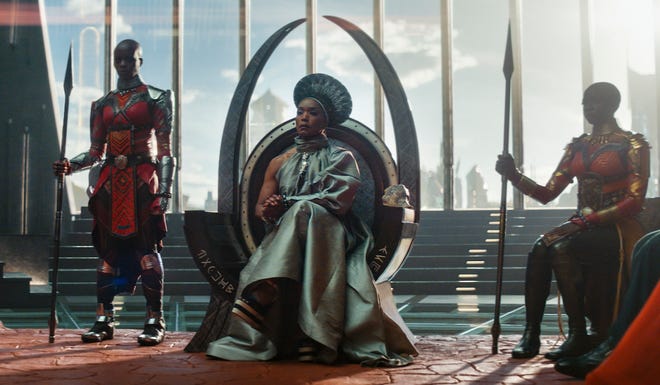 Letitia Wright settles into the role of leading lady with ease, as the film follows Shuri as a troubled sister, hesisitant to fully mourn her brother. Along her journey, she is helped by stalwart General Okoye (Danai Gurira), young genius Riri Williams (Dominique Thorne), and the now reclusive spy Nakia (Lupita Nyong'o). Dominique Thorne in particular charms easily as a newcomer in Wakanda, providing the breath of fresh air that Letitia Wright added to the original Black Panther film.
As Shuri struggles with the loss of her brother, she also must contend with the sudden appearance of a new world power, Talokan and its leader, Namor (Tenoch Huerta). The people of Talokan are imposing, and though their powers are never really explained or understood, they're actually scarier for it. In this way, Takolan serves as the perfect foil of Wakanda, powerful, dangerous, and with a similar shared history. This new underwater world also provides Wakanda Forever with the opportunity to showcase some impressive visuals. There are scenes of Takolan and of the warriors of Takolan that can only be described as epic, and lots of those images feel fresh in their imagining and presentation.
The standout performance of the film, as many have already guessed, is Tenoch Huerta, who carries a wonderfully complex energy in his performance as Namor, the most physically menacing Marvel antagonist yet.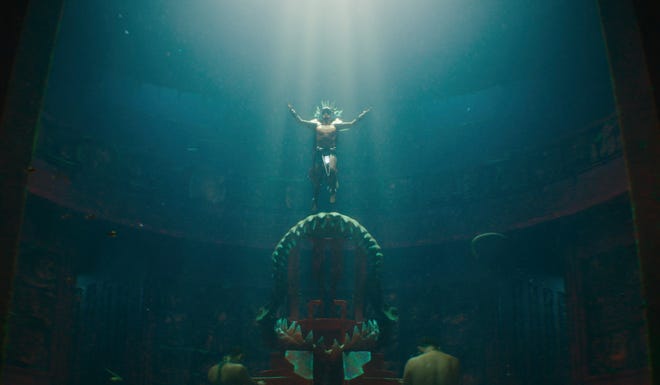 Not only is Huerta commanding of attention, his action scenes are the most exciting parts of the film. Director Ryan Coogler somehow found a way to make the power of Namor's little ankle wings terrifying to contend with. Unfortunately, Namor's action scenes are often (especially later on in the movie) contrasted with other, more lackluster flights between characters in conflicts we never get a chance to care about.
On that note, the movie begins to drag a bit towards the end, and it starts to feel more like an ensemble film, when it should be focused on Shuri's story. The instinct seems to have been to give every character their moment (and each moment, an explanation), but the effect ends up playing like we are getting only snippets of journeys we never got to see meaningfully play out (this is particularly true of the characters Okoye and M'Baku). And at the climax of the movie, I just kept wanting the movie to pull back, to show less, to focus more on the main conflict, on Shuri's inner conflict.
This meandering towards the end of the movie is not helped by the fact that much of the action and the impact of said action changes wildly depending on the moment. Our heroes launch cars (with people inside) through the air without thought. Ships crash to the ground with people walking out unscathed. Characters are staggering and near death at one moment and standing and shouting with full force the next. Of course, this is often a problem that often appears in superhero fare, but it sticks out particularly in this one, and the impact of the most important action feels lessened (and sometimes even confusing) due to the constantly changing physical stakes.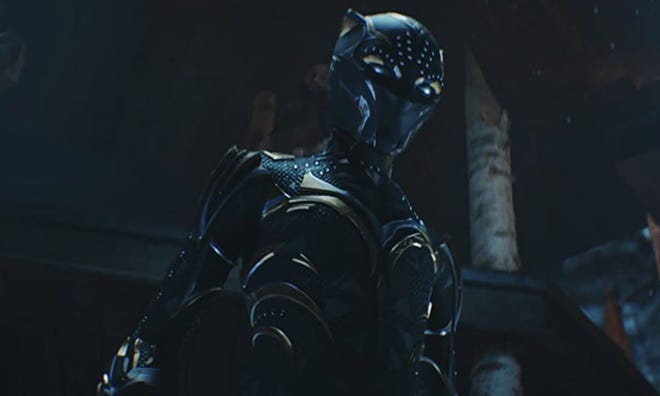 And yet, it is hard to judge the movie too harshly. The majority of Wakanda Forever is exciting and interesting. There's a level of imagination and vision that is not a given in your average Marvel movie, and it is probably only its length that really keeps it from feeling like the all-out success that it feels like it should be.
Director Ryan Coogler was given a nigh impossible challenge-- there are a million ways that a Black Panther film following the lost of Chadwick Boseman could have been bungled—and he pulled off an entertaining and touching movie that doesn't feel empty at the loss of T'Challa, but instead feels full in the remembering of him.
---
Black Panther: Wakanda Forever is now streaming on Disney+, or you can buy the DVD here.
---
Want more? Read our recommended best Black Panther stories in comics.