Black Panther: Wakanda Forever - Watch Baaba Maal and Massamba Diop's magnetic performance in Marvel Studios' Hall H panel
Vocalist Baaba Maal and tama drummer Massamba Diop bring us into the world of Black Panther: Wakanda Forever
One of the most memorable moments from Marvel Studios' Hall H panel at 2022's Comic-Con International: San Diego didn't have anything to do with news, footage, or actor appearances - it was a musical performance.
In a lead-in to a segment of the panel about the upcoming Black Panther: Wakanda Forever, vocalist Baaba Maal and tama drummer Massamba Diop led a group of dancers and other drummers in a live performance for the 6,500 fans in attendance, along with the staff and actors of Marvel Studios.
And now you can watch it from anywhere:
Later in the evening, Marvel Entertainment announced new music coming on July 25 called Wakanda Forever Prologue.
Composer shared the following about the Wakanda Forever Prologue: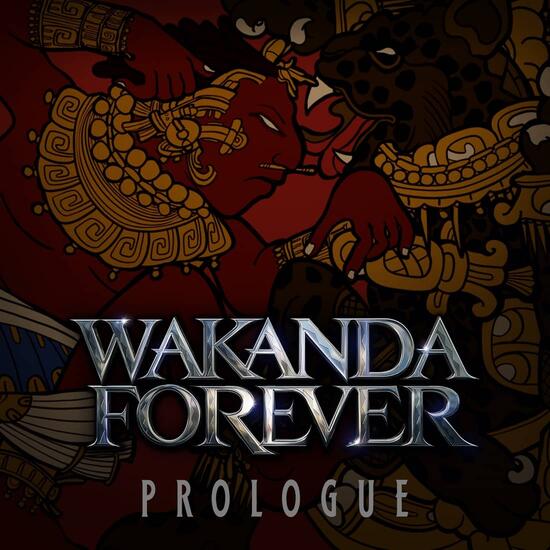 "This Prologue is an aural first glimpse of Wakanda Forever," says composer Ludwig Göransson in a statement. "The sound world for the film began with extended trips to Mexico and Nigeria. We spent our days working with traditional musicians who educated us about the cultural, social, and historical contexts of their music. We built a catalogue of instrumental and vocal recordings with them that explored both traditional and non-traditional uses of their musical material."
"During the nights on these trips, we had recording sessions with contemporary artists who were akin to the characters and thematic material explored in the film. Using Ryan Coogler and Joe Robert Cole's script as a blueprint, along with the recordings from the traditional musicians, we began to build a musical vocabulary for the characters, storylines, and cultures of Talocan and Wakanda." :The instrumental score and soundtrack for Wakanda Forever both organically grew from these sessions and workshops. They are conceived together as a singular entity to create an immersive and enveloping sound world for the film."
We'd like to think Baaba Maal and Massamba Diop will also be included in the Wakanda FOrever Prolgue.
The Wakanda Forever Prolgue goes in sale July 25, with Black Panther: Wakanda Forever hitting theaters Novermber 11.