So, apparently Marvel's Black Widow is a Venom now
Marvel announced that Natasha Romanoff would be bonding with a symbiote in the upcoming Venom #27.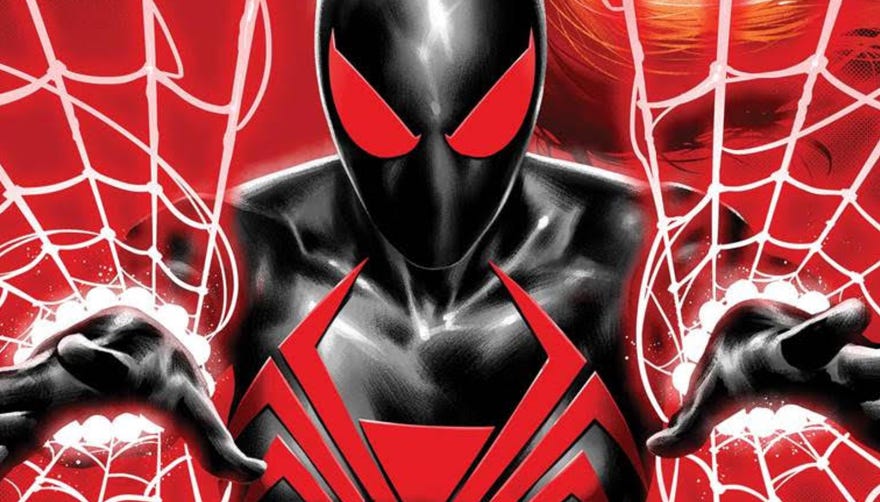 There are plenty of spider-themed heroes in the Marvel Universe, most of them somehow conjoined to the wall-crawler himself, Spider-Man. However, one arachnid-themed hero has never been part of the Spider-Family, despite her name. Marvel revealed that's about to change, as Natasha Romanoff, AKA Black Widow, gets closer to the Spider-Verse than ever before: as the wielder of an all-new symbiote.
Written by Torunn Grønbekk (The Mighty Valkyries) and drawn by Julius Ohta (Marvel's Alien), Issue #27 of the ongoing Venom series will see the popular superspy and Avengers staple bond with an as-of-yet unrevealed symbiote. In a press release, Marvel had this to say about the upcoming union:
Natasha Romanoff crosses paths with an all-new symbiote. Learn more this Friday in the Marvel Fanfare with C.B. Cebulski panel at San Diego Comic-Con, and in next week's VENOM #23!"
It's a pretty interesting combo, considering Black Widow has proven time and again that she can go up against Marvel's heroes and villains even without a powerup. But will this pairing be a blessing or, as with so many other symbiotic syntheses, a curse? We'll just have to wait to find out. Venom #27 goes on sale November 1, 2023.
Marvel is planning plenty of cool announcements at San Diego Comic Con 2023, and we're covering them all. Join our liveblog of Marvel's Heroes, Hulks, and Super-Soldiers and Next Big Thing panels right here at Popverse.