The hit anime Bleach is done it all - and now has a coffee shop in LA
VIZ Media brings the popular anime sequel to Matte Black Coffee in LA for an unforgettable fan experience.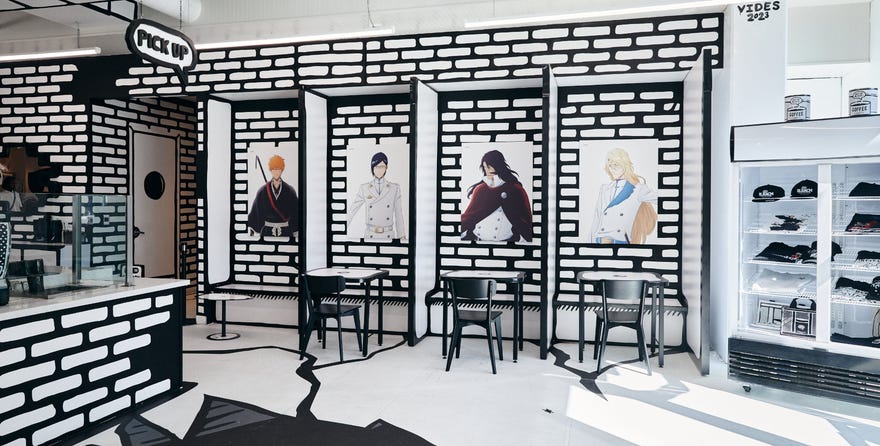 VIZ Media and the many shows under its banner will no doubt be sought after by fans at San Diego Comic Con 2023. But even as that event is going on, the anime giant is also showing up about 120 miles north, bringing one of its most successful franchises to LA and, even more interestingly, into the world of casual cuisine. Bleach: The Thousand Year Blood War has taken over Matte Black Coffee in West Hollywood for a dining experience unlike any anime fans have ever had.
The Thousand Year War continues the story of the Soul Reapers, a league of supernatural warriors who usher souls between the living world and the dead, facing threats from both sides. Based on the manga of the same name, Bleach and its much-hyped sequel are available to stream now on Hulu.
But for fans based in LA, or those that can afford to get there, The Thousand Year Blood War becomes more than a show as it transforms the Matte Black Coffee shop. Not only is the the interior of the caffeine conveyor redecorated honor the show's characters, but the menu has also undergone a change.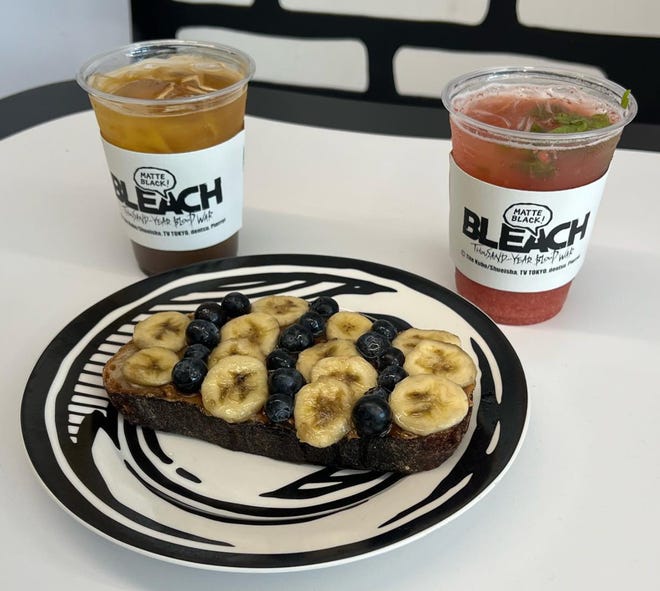 According to a press release from VIZ, those menu additions include two drinks named for the main character, Ichigo Kurosaki. One, "Ichigo's OJ Espresso", looks to be more of a breakfast item while "Ichigo's Strawberry Lemonade" is an afternoon refresher. Hungry fans will also get to enjoy "TYBW Toast - ABCookies style," a delicious looking desert or, at least, meal on the sweeter side.
Of course, promotions like this don't last, despite this one being named for a literal millenium of activity. Anime or espresso enthusiasts have until August 10 to take part in this fan-food fanfare, before, like plenty of souls before, the Reapers take this offer away.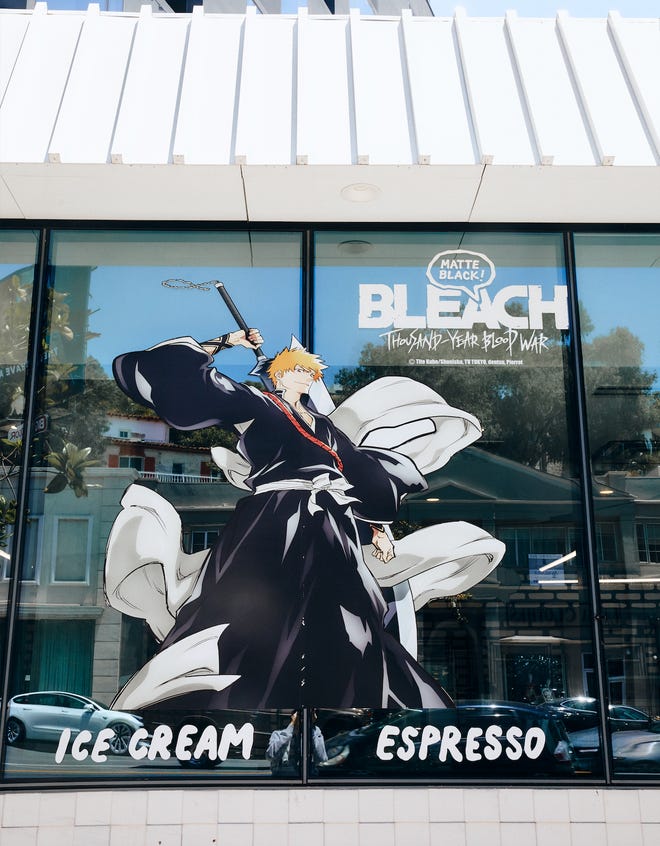 ---
Want to get into Bleach but don't know where to start? Popverse has a handy watch order to help you out.