"It feels all made up": Queer comic creators talk about attacks on their books
At MoCCA Fest, PEN America' Jonathan Friedman talked to Maia Kobabe, Mike Curato and Cathy G. Johnson about the censorship of their books.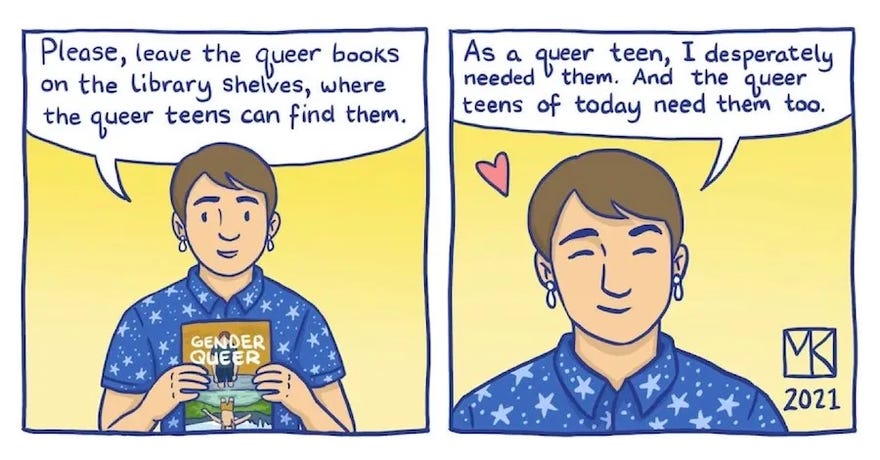 This year at MoCCA Fest, PEN America's director of free expression Jonathan Friedman led a conversation with three queer authors whose work has been deeply affected by the surge in censorship around the country: Mike Curato (Flamer), Cathy G. Johnson (The Breakaways), and Maia Kobabe (Gender Queer). In a roundtable conversation the four spoke about recent history, the strangeness of censorship for authors, and what they wish those who support book banning would consider.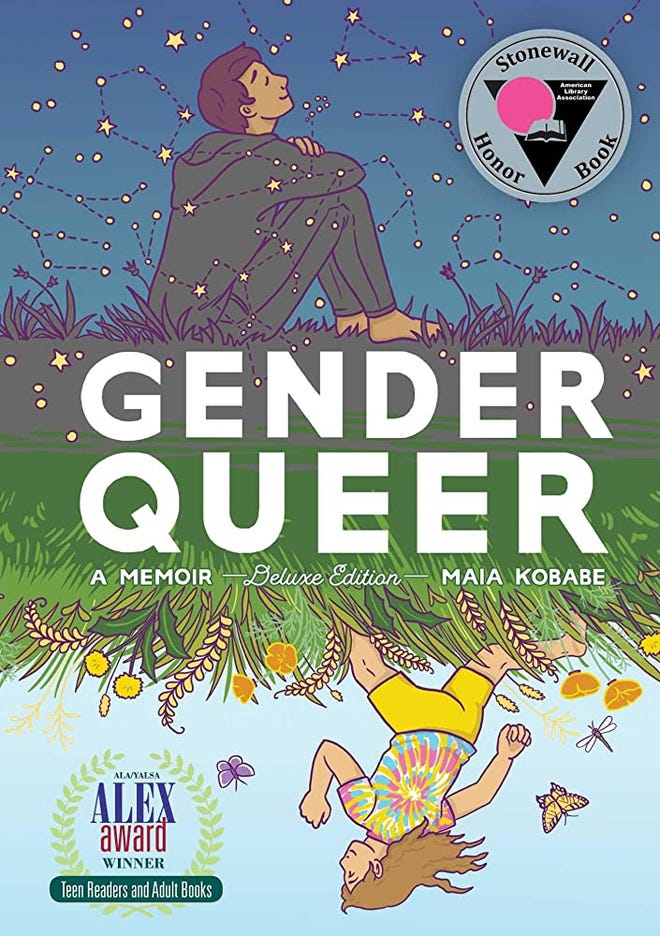 Friedman began the panel by laying out how we've gotten to a place where a memoir by a non-binary cartoonist is now the most banned book in America. In early 2021, he recalls, he began to hear from a number of authors "that something strange and new was happening in a school district in Texas." The district had created a list of 120 books organized along different topics that students could pick and read in reading clubs. "The point," explains Friedman, "was to create a curriculum that responded to students' interests and presented a diversity of materials and topics to the students."
But it faced serious pushback from the local community. Soon copycat movements were cropping up at school board meetings all over the country. "Since then," Friedman explains, "it's been more of the same," but at an ever-increasing intensity—longer lists of books, more pressure put upon school boards, and an insistence on reading portions of the challenged books aloud to prove they should not be used in schools. "People seem to want to make [it] the new norm that if you feel uncomfortable reading something aloud, then it should not exist in a book and no one should ever be able to read it ever," says Friedman.
About a year ago politicians began taking up the issue of books in schools themselves, sending letters to local districts insisting on explanations as to how certain books got on the shelf, "using basically their political office to in a sense intimidate or pressure school districts to remove books," Friedman relays. One politician in Texas created a list of 850 books and sent the list to every school district in Texas demanding to know which of these books they had, how the books got there, and what had been spent on them. "The list, it seemed very clear, was essentially sourced from what seemed like a keyword search, going to a library database and typing in 'racism,' 'Black,' 'gay,' 'queer,' 'transgender,'" Friedman states. The books that have been removed in the last two years have been overwhelming written by Black or queer authors.
We're now at a point where state legislatures themselves are getting involved. "Why just have one parent be able to challenge a book in a school district when you can make a law that all school districts in the state have to remove that law?" he asks. "Or make a committee that will decide what books are allowed in every part of Tennessee."
And for as much as the rhetoric remains concerned parents trying to protect their school-age children, public libraries are similarly being pressured to remove books. The goal, Friedman fears, is "to treat books like controlled substances."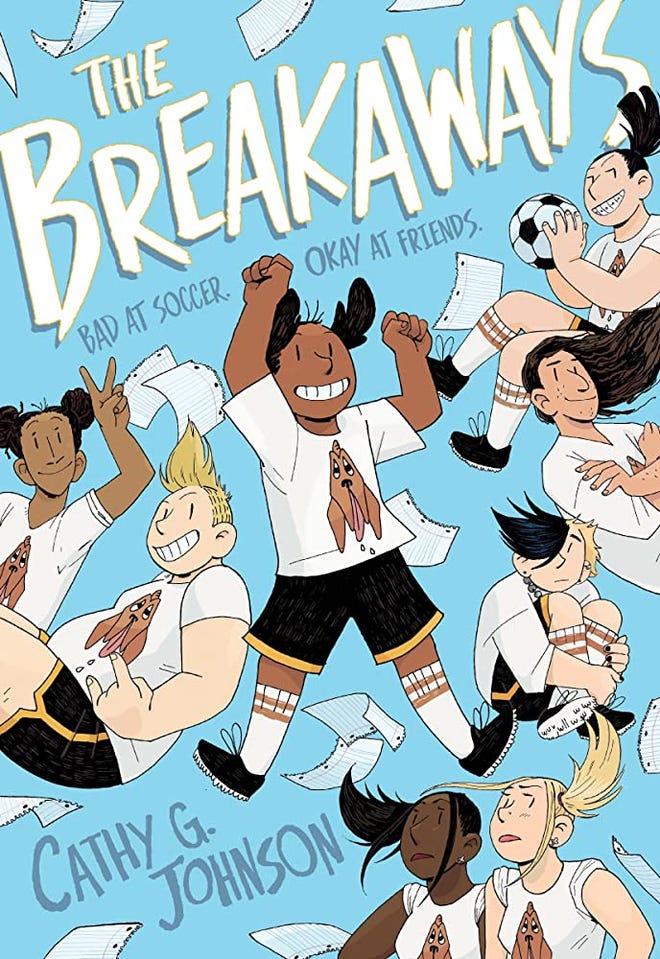 For Curato, Kobabe and Johnson, these kinds of attacks on their work have been, in Kobabe's words, "very weird:" "People are like, this book is pornographic. I'm like, Buddy, I'm asexual. Have you read it?"
Johnson, whose book The Breakaways is about a middle school girls' soccer team, agrees. "I just feel like it's all made up." Johnson is herself a teacher of middle school students, "an educator," she notes, "so I understand the idea of growth and what would be appropriate for middle school ages." In fact the Breakaways was written with her own students in mind. "It's a book with 15 main characters who all have a different spectrum of identity, different social class…I wanted to be able to represent as much diversity as I could because I was making it for real children."
There are no explicit sexual situations in the book. But it has a minor character who near the end shares with a friend that they've realized they're actually a boy, and a couple others who acknowledge they might be queer or aren't sure about their identity. And that was enough to get it censored. The book is vilified, Friedman agrees, "just for even acknowledging [queer characters'] existence."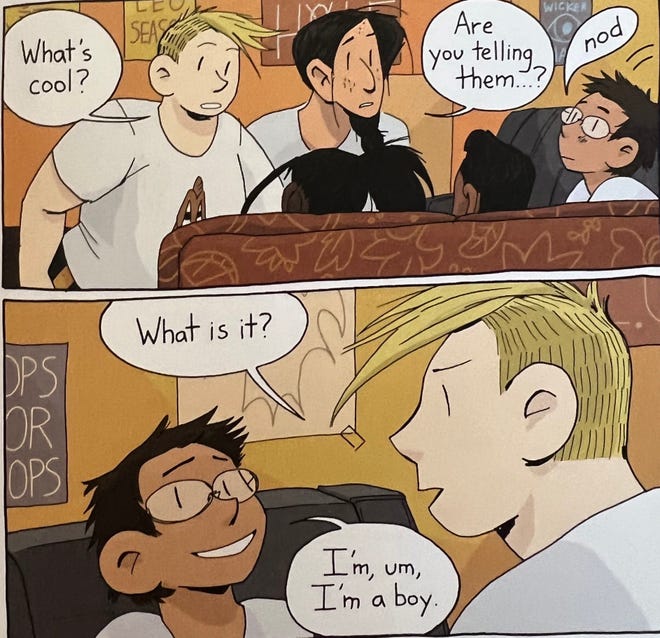 Like Kobabe, Curato was dumbstruck that his childhood memoir Flamer was condemned for inappropriate sexual content. "The amount of sexual situations in the book amounts to 4 pages [the book is 368 pages long]. And there is no real interaction." In fact, much as in Kobabe's Gender Queer, the main sexual situation shows Curato's character uncomfortable with what other boys are doing off-panel and realizing he has to get out of there.
"I think what we're talking about is the proper of scaffolding of subjects, right?" says Johnson. "Teenhood is when you start to have sexual education, you start to have health education. In order to have well-rounded adults who can handle the world, it's important to be able to scaffold important information so you can build upon knowledge."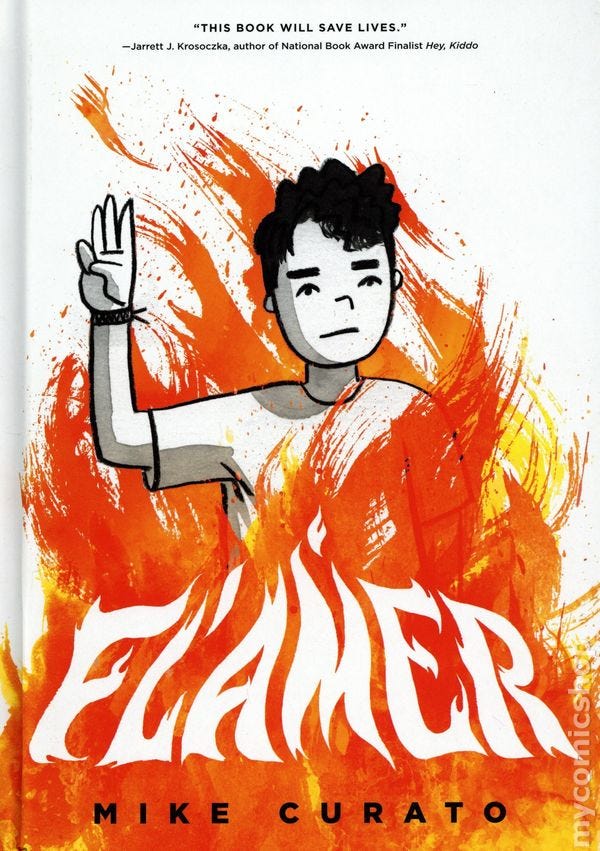 Johnson points to Flamer as exactly what you'd hope for in a middle school book. "That's the scaffolding that is age appropriate: there are sexual situations and you can take personal control over yourself and remove yourself." That's knowledge that a young person needs.
Johnson's concern with the removal of these kinds of books is that it keeps children from receiving these very important lessons. "We're going to end up with very poorly developed adults." Curato agrees: "That's why we are where we are, this culture of shame where we're not allowed to talk about sexuality as children and then we get to adult and we fumble around and eff things up royally."
Friedman points out, it's not just books about sexuality or race that are being targeted, either. It's "also books about suicide, grief, sexual abuse—so many topics that people may find personally difficult or taboo to talk about." Curato actually wrote Flamer specifically for kids afraid there's something wrong with them and might be considering suicide. "When we don't see ourselves reflected in books, TV, film, when we don't see ourselves in government or places of leadership," he says, "we start to wonder if we're supposed to be here." That was very much his own experience growing up. "When I was 14, I was a chubby Filipino-white mix kid who was trying to figure things out," he says. And there was no one represented in media who could reassure him that he was okay.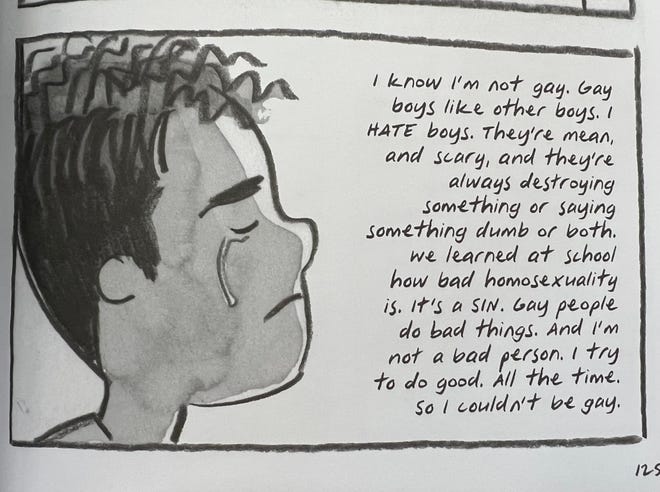 "In my opinion a book is just about the safest way that you can encounter any kind of challenging material," says Kobabe. "Books generally are researched, they're fact checked to a certain extent." And they're "gentler" than the internet, where a young person might be immediately confronted by a lot of images and not necessarily the best information.
Friedman wondered what each of the panelists would say to those who insist their books should be banned. "Step one, read it," Kobabe says. All of the panelists mentioned just how often their books are attacked by people who insist they have not read the work. "Step two, if they have any willingness to listen or empathy, understand that a book that may not seem valuable or interesting to you might be very valuable and interesting to someone else, because we are all different people and we all have different needs…Removing books from a library impoverishes an entire community."
Curato encourages those who back censorship to consider the costs. "Someone went to the trouble of figuring how much it cost to ban a book," he says. The book in question was The Black Friend," by Frederick Joseph, banned in one school district in Texas. "It came out to $30,000." That's a lot of money that could be used to help local communities, he notes. "Can you list other issues in your community that are not being addressed by your government right now?"
To a large extent Johnson questions the whole idea of talking to book banners. "Acknowledging and talking directly to book banners, you're validating them on a certain level. It's a participation in fascism, it's a participating in white supremacy and in trying to push this ideology." These sorts of challenges, they all agree, are designed to waste people's time and energy.
Johnson encourages people to keep their focus on protecting trans rights and supporting Black Lives Matter. "I think what I'd say to book banners is that you're allowing them to distract you from things that would directly help your family and directly help your neighbors."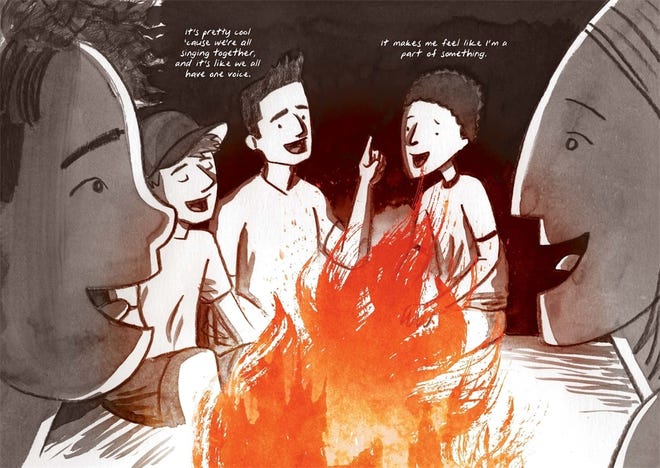 ---
>Maia Kobabe, in eir own words: The Gender Queer cartoonist talks about life and comics.