Briana Loewinsohn's debut graphic memoir Ephemera explores the "hazy days of early childhood"
Take a glimpse into Briana Loewinsohn's debut
Briana Loewinsohn is looking back at her childhood, but looking back is never quite that simple. With a muted color palette and a throughline of plants and nature (both nutured and wild), Loewinsohn's debut graphic work Ephemera: A Memoir dives deep into and tries to grapple with the murky memories of childhood.
Loewinsohn told Popverse that the book is about "The confusion a child feels when a parent suffers from mental illness." When asked to describe the project, she said, "It's really dreary, [it] sort of floats between present day and those hazy days of early childhood."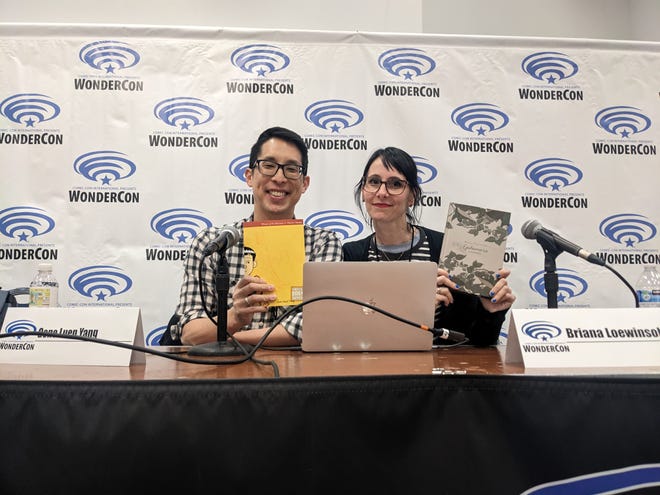 Fantagraphics' official synopsis for the book reads: "Ephemera is a poetic and dreamlike take on a graphic memoir set in a garden, a forest, and a greenhouse. The story drifts among a grown woman, her early memories as a child, and the gossamer existence of her mother. A lyrical entry in the field of graphic medicine, Ephemera is a story about a daughter trying to relate to a parent who struggles with mental illness. Gorgeously illustrated in a painted palette of warmy, earthy tones, it is a quiet book of isolation, plants, confusion, acceptance, and the fog of childhood. Loewinsohn's debut book is an aching, meditative twist on autobiography, infusing the genre with an ethereal fusion of memory and imagination."
Take a peek into Ephemera in the gallery below:
Ephemera: A Memoir is published by Fantagraphics and is currently available for purchase at Bookshop.org, Barnes & Noble, and Amazon.
---
Making the invisible visible: An interview with Jesse Lonergan, creator of Hedra