Brie Larson: From Room to The Marvels- all her movies, ranked!
From Sleepover to Room, Scott Pilgrim to Captain Marvel, all the films of Brie Larson ranked!
While audiences are likely most familiar with Brie Larson from her role as Captain Marvel in the MCU, the actor has a long history in independent film, and even won an Oscar (a fact that even I, someone hopelessly obsessed with Oscar minutiae, tends to forget)!
With Larson back in the MCU with The Marvels, now is the perfect time to look back over filmography and rank all her movies!
Note: for the purposes of this exercise, I am only including theatrically released feature films in which Larson plays a character with a name (which excludes some of her early roles in things like Special Delivery and 13 Going on 30).
As with our MCU rankings, placement is based on overall quality of the film, it's rewatchability, and for the purposes of this list, the strength of Larson's role in each movie (a quick, relatively minor part in a movie vs. a starring role, or a movie where she only has a few scenes but knocks them out of the park vs. one where she's in the movie a lot, but doesn't do much).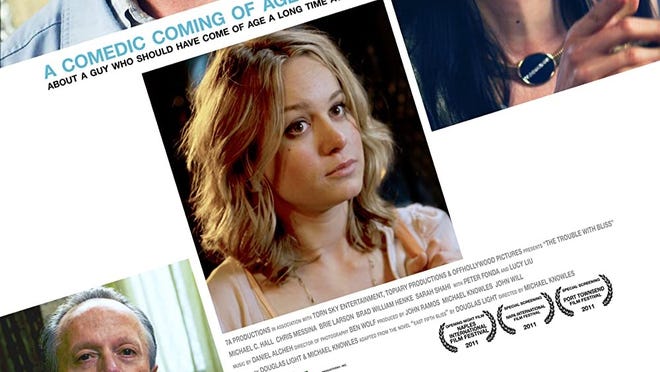 This critically panned film features Larson playing a high school student romanced by Michael C. Hall's unemployed 35 year old. It's…not great.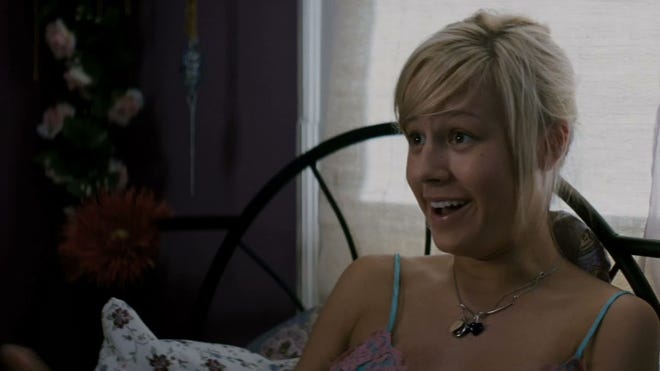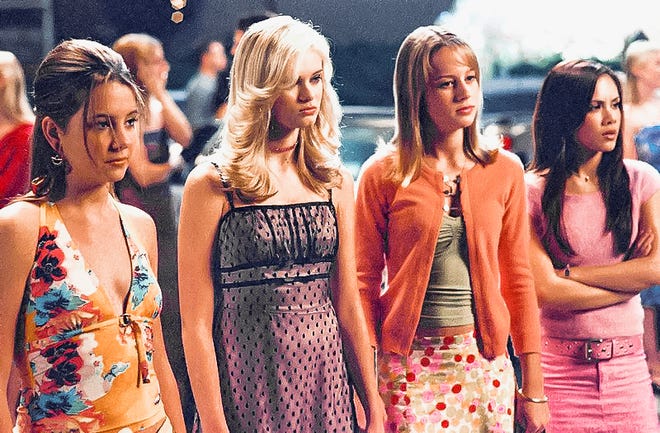 Early in her career, Larson got repeatedly cast as one of the attractive popular girls and/or the lusted after object of affection of the main character in a variety of teenage angst/coming-of-age stories. Few are very good, with this pair ranking at the bottom.
24. House Broken (2010) - Suzy Decker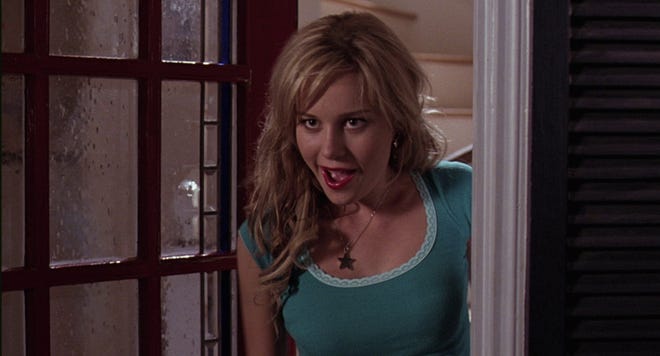 A pretty terrible movie (involving Danny Devito trying to force his slacker sons to grow up in a sort of lukewarm Step Brothers), Larson's role in this one is a little larger so it ranks higher.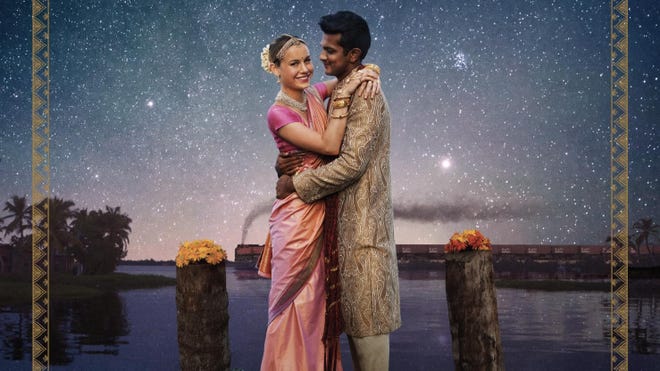 Filmed in 2013 but released in 2017, Larson is clearly the star of this movie, about a scientist who realizes her work will do more harm than good and tries to rectify things. But it's also a pretty awful White Savior plot, and tough to recommend.
23. Just Peck (2009) - Emily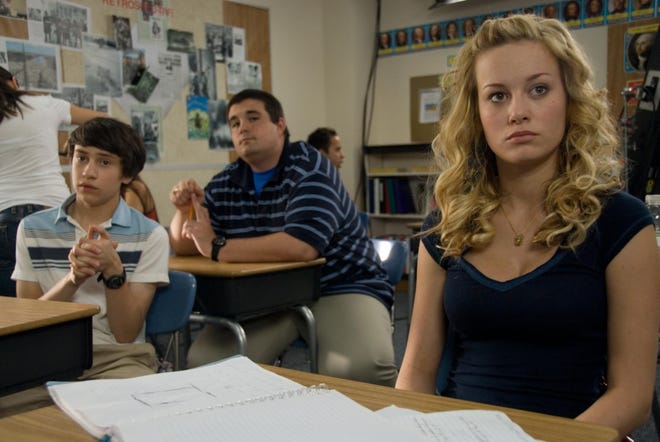 Larson plays another attractive teenager who catches the eye of the main character here, but this quirky comedy has a bit more style than similar entries in her filmography. It's also notable for casting her alongside Keir Gilchrist, who played Larson's characters brother on the Showtime series United States of Tara.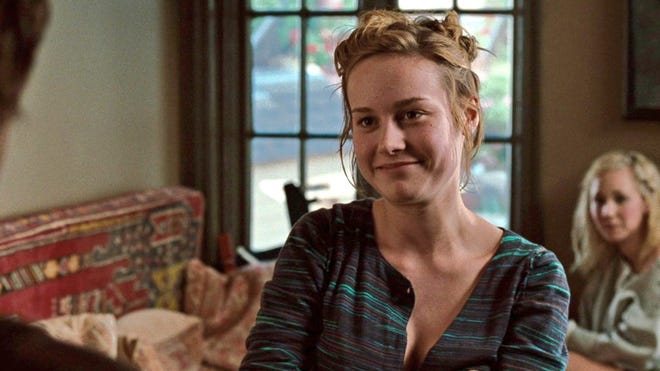 21. Don Jon (2013) - Monica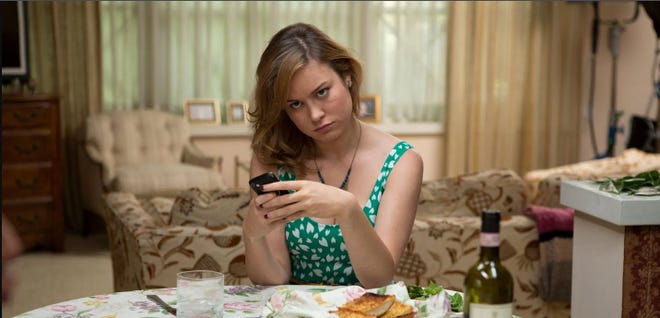 A pair of relatively big movies (Greenberg is a Noah Baumbach joint, while Don Jon stars Joseph Gordon-Levitt as a porn-obsessed would-be lothario alongside Scarlett Johansson) whose successes and failures have little to do with Larson, who has minor supporting parts in both.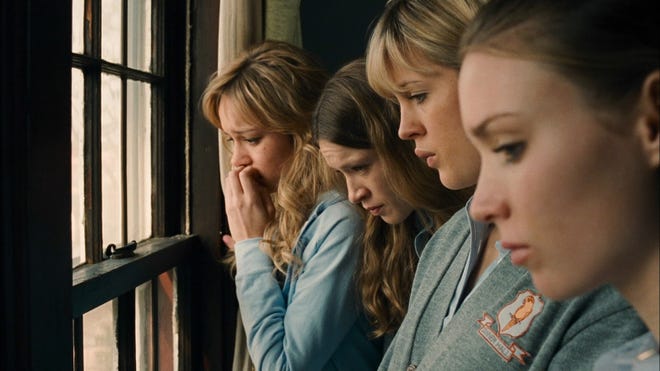 The list is starting to move into the realm of 'Brie Larson elevates some otherwise mediocre material' films, which is the case for this by-the-numbers coming of age drama.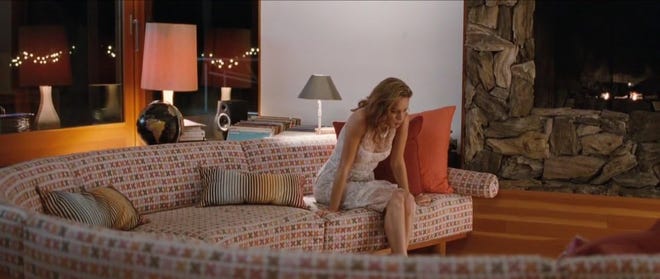 Another so-so film with a mildly interesting hook (a lot of the finished product in this ensemble comedy was improvised during filming) that lets Larson show off some of her comedic TV chops.
18. Hoot (2006) - Beatrice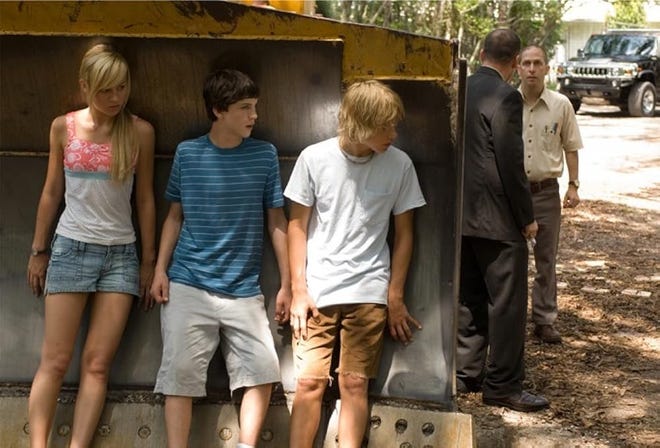 Not quite her breakout (it's neither her first major role nor the movie which put her on the map), this adaptation of the young adult novel by Carl Hiaasen is still the first movie where Larson stands out as having a presence, of being someone to watch with the promise of going on to bigger and better things.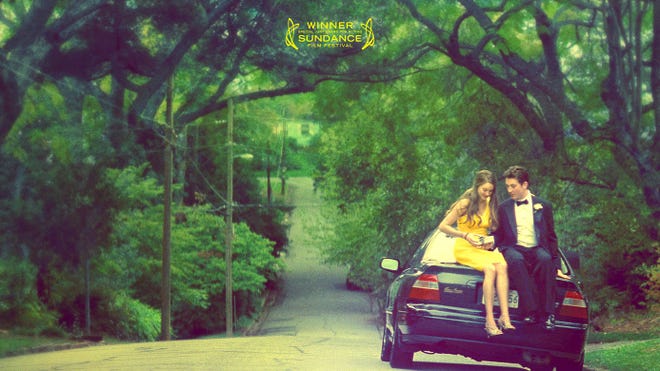 From the same writers as 500 Days of Summer and channeling a similar sort of vibe, this is the best of Larson's 'object of lust' roles, but she remains very much a supporting player in the movie.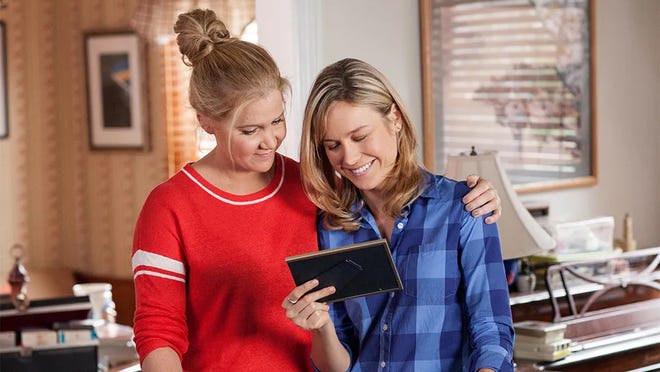 Similarly, Trainwreck is a big movie, a commercial hit that helped elevate Amy Schumer's career to a new level, but Larson is fairly underused playing Schumer's sister.
15. The Gambler (2014) - Amy Phillips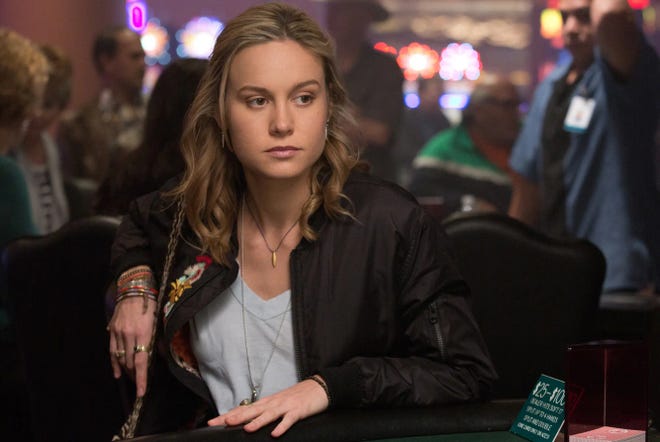 Director Rupert Wyatt specifically cast Larson to play opposite Mark Wahlberg in an effort to help strengthen what he felt was an underwritten part. For the most part she does, and that earns the movie a relatively high spot on this list, but it's still not great.
14. Rampart (2011) - Helen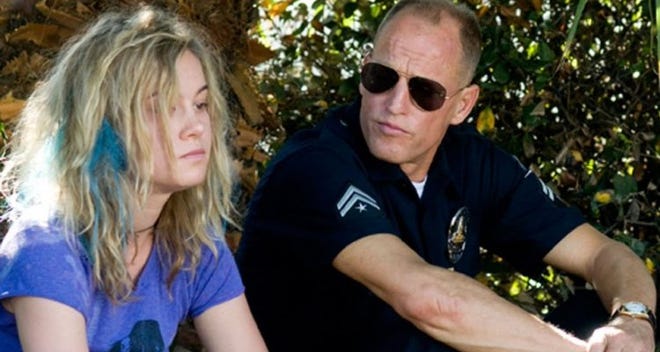 Sort of a proto-Room, with Larson playing the daughter to Woody Harrelson's violent cop. It's a strong performance, but she's not close to being top-billed, and it's not a terribly fun to revisit.
13. Free Fire (2016) - Justine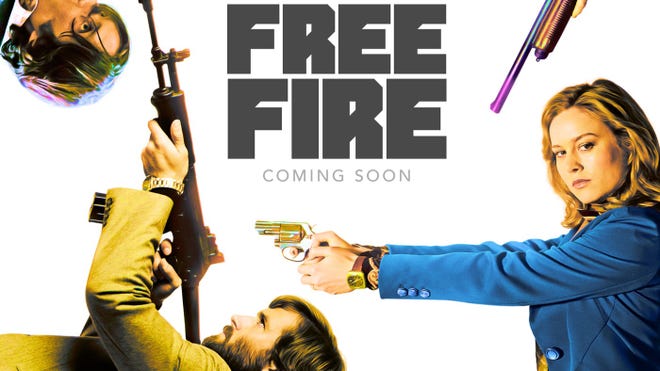 A preview of sorts for Larson's more action-oriented roles to come later in her filmography (you can draw a pretty straight line from this to Fast X), Larson plays a businesswoman involved in an arms deal that leads to some action sequences that are so over-the-top they're parodic.
12. Unicorn Store (2019) - Kit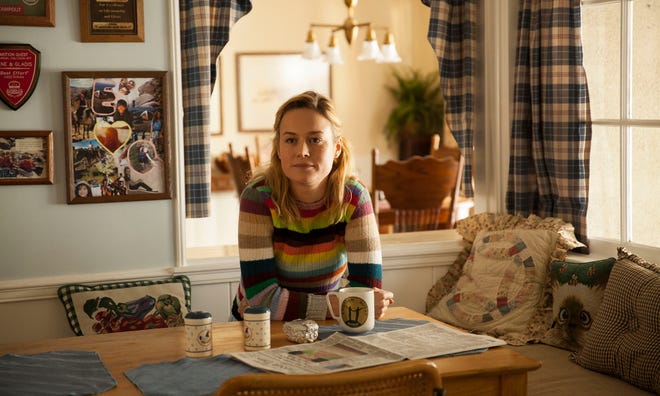 Brie Larson's directorial debut is high on style, with her lead acting role acting as a grounding rod in this whimsical story of unicorns existing in real-life.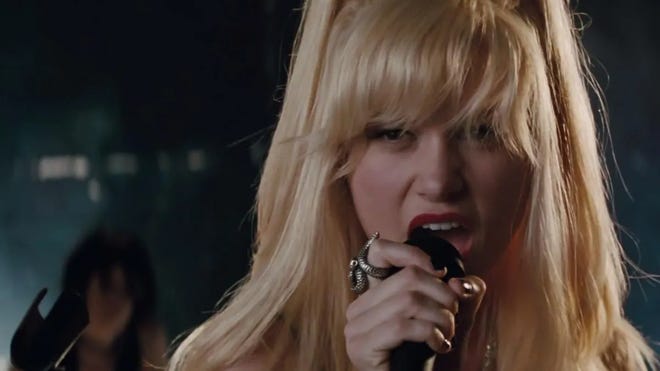 A small role for Larson (in a movie packed with small roles for big actors) and something of a commercial failure when it was released, the film has since gained a cult following. Larson has credited it as being a turning point in her career, and in playing the rock star Envy, she was able to tap into her innate musical abilities on screen. A fun movie, just don't watch it expecting much Brie Larson.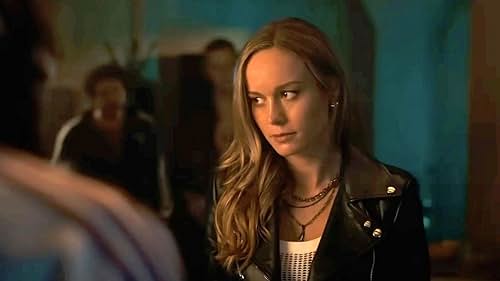 If you're coming for Brie Larson, there won't be much for you here. While Larson is a billed major charcter in this 10th Fast & Furious film, her character of Tess doesn't have much screentime.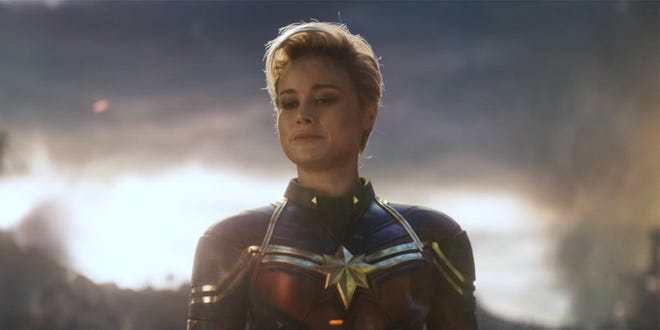 Avengers: Endgame is, of course, ridiculous comic book fun (I rank it #6 in my MCU rankings), but there's only so much Brie Larson to it, as she disappears after the opening sequence for much of the film, returning only to land a few significant punches at the very end (interestingly, Larson filmed her material for this movie BEFORE Captain Marvel, so if the character seems a little off relative to her solo movie, that's why). Still, her part in the climax of the film is significant and cheer-worthy enough to warrant a high ranking.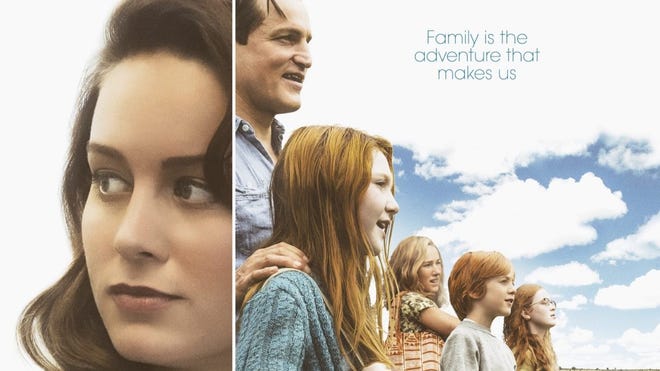 The apex of the "Brie Larson lifts mediocre material" subgenre, Larson is the central figure in this adaptation of Jeannette Walls' bestselling memoir by the same name. Larson plays Walls and carries the film. She's good, while the movie itself is only middling at best.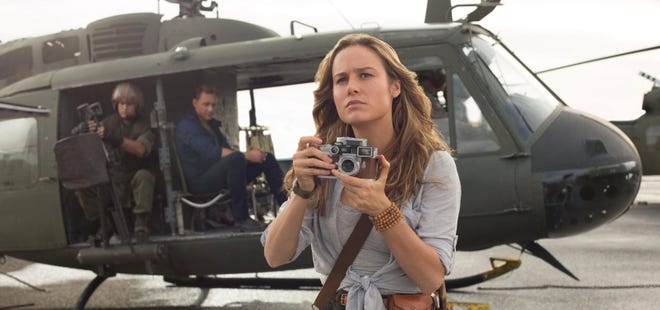 After years doing smaller independent films, this was Larson's first big budget release. The second film in Legendary Pictures' 'MonsterVerse', Skull Island is big and loud and dumb and tremendously fun. Larson holds her own as a photojournalist - and is, thankfully, doing more than playing a pretty face or damsel in distress - but she also isn't really the star of the movie
6. Just Mercy (2019) - Eva Ansely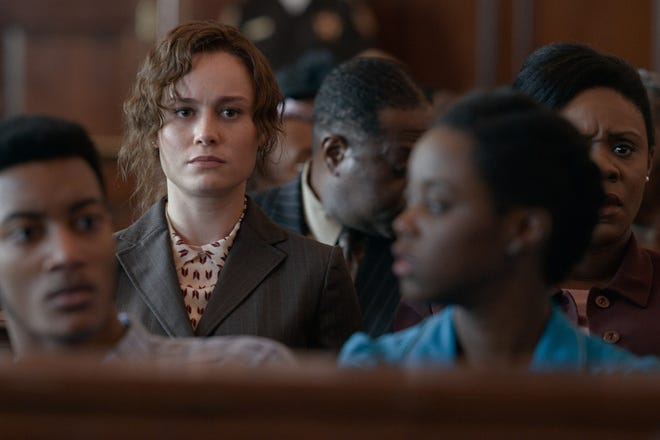 Her most recent movie pre-Fast X, this is also Larson's third pairing with director Destin Daniel Cretton (he also directed Short Term 12 and the Glass Castle). She plays an activist alongside Michael B. Jordan's lawyer working to free an innocent man (Jamie Foxx). Featuring strong performances all around, it's a return to her quieter, more indy roots.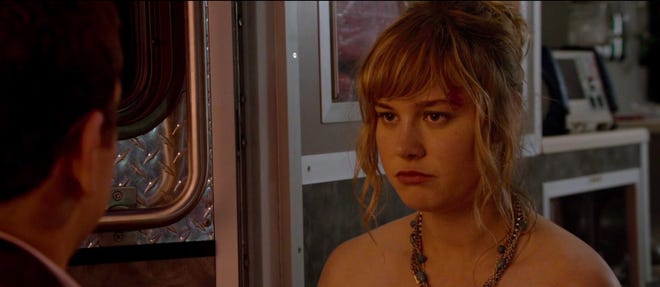 Like Scott Pilgrim vs. the World, this is another film with a devoted following that helped raise Larson's profile (it is easily her most widely seen film up to that point in time). While she is hardly the star of the film, her skills help her elevate what is otherwise a pretty routine character role in the story, as the would-be love interest to one of the main characters.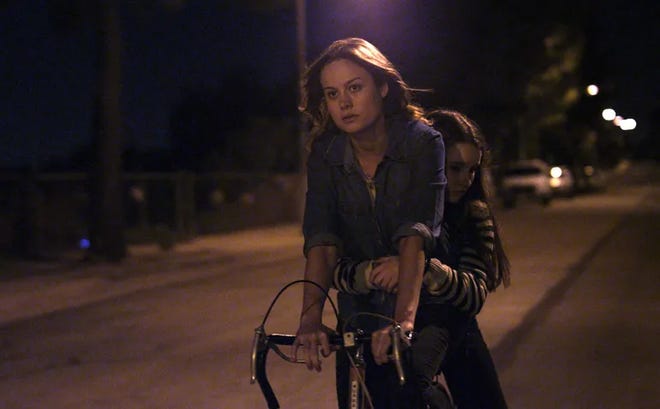 Larson's first leading role, this is the movie which more or less put her on the path towards the Oscars. In it, she plays a counselor working with foster kids who overcomes her own traumas by helping them deal with theirs. Critically acclaimed, it also earned Larson an Independent Spirit Award nomination, launching her career in Independent cinema.
3. Room (2015) - Ma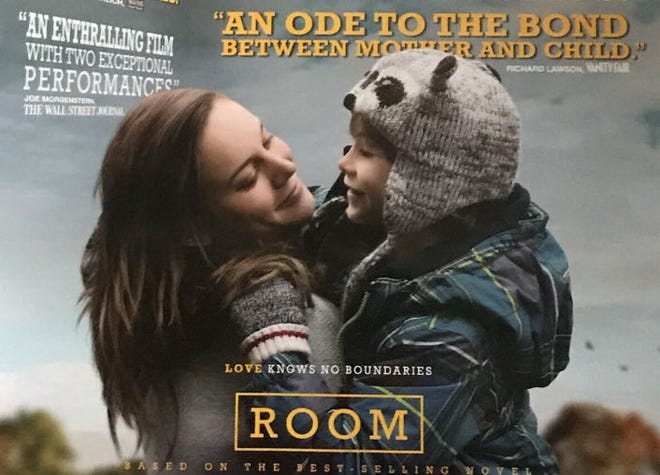 The role which won her a Best Acting Oscar, Room is dark, intense, but also strangely uplifting. Larson's Method-ish commitment to preparing for the role is well-documented and almost Daniel Day-Lewis-esque in its intensity (she reportedly lived in her apartment alone for a month without leaving to generate the feelings of isolation and loneliness her character would feel), but it results in an absolutely stunning performance. It's a movie that arguably couldn't exist without her at the center of it.
2. Captain Marvel (2019) - Carol Danvers/Vers/Captain Marvel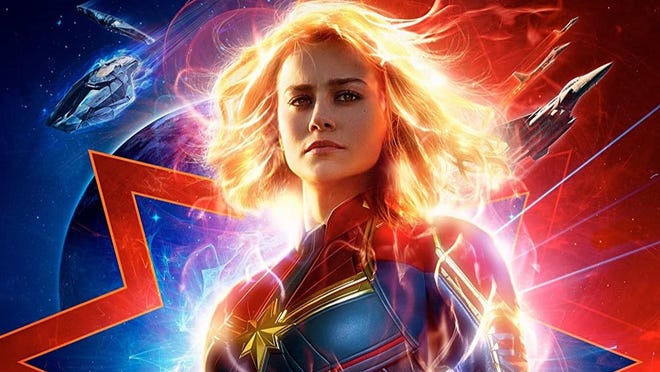 Of course, Room is, objectively, a better movie than Captain Marvel. But it's also intense and tough to watch. And so I have to give the high spot to Larson's MCU-headling role in Captain Marvel, the first female-led MCU film.The script smartly gives Larson an arc to playout across the film (along with some dry comedic bits), as she gradually discovers her own inner power and casts off the shackles of an oppressive (and patriarchal) regime to become her own person. In lesser hands, it's an arc that could have turned maudlin or shallow, but Larson is more than up to the job, and the end result is the best Brie Larson movie to date.
1. The Marvels - Carol Danvers/Captian Marvel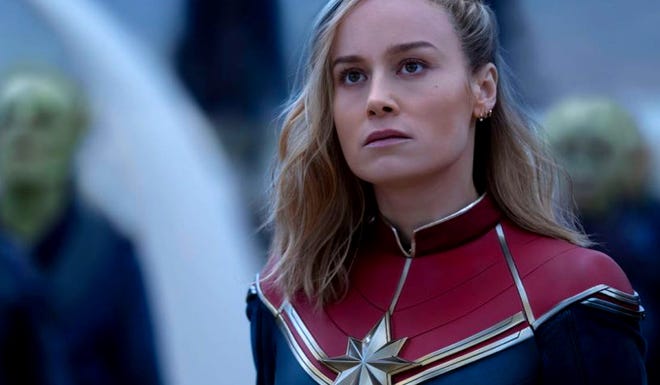 Living in the afterglow of The Marvels now a couple days out, this film the best we've seen of Brie Larson onscreen as a whole. Again while The Room shows her at the height of her powers, The Marvels has this looseness that allows her to move realistically from seriousness to humor to platonic love, all while embodying one character. While this isn't the solo film that Captain Marvel is, The Marvels benefits from having two other co-stars for Brie Larson to work with - and helps tear down some of that armor built up from the original film. (Chris Arrant)
---
Want more? Here's how to watch Brie Larson's Captain Marvel MCU roles in order.