Evil Dead's Bruce Campbell to write Sgt. Rock horror comic for DC
Sgt. Rock gets a horror comic written by Bruce Campbell with art from Eduardo Risso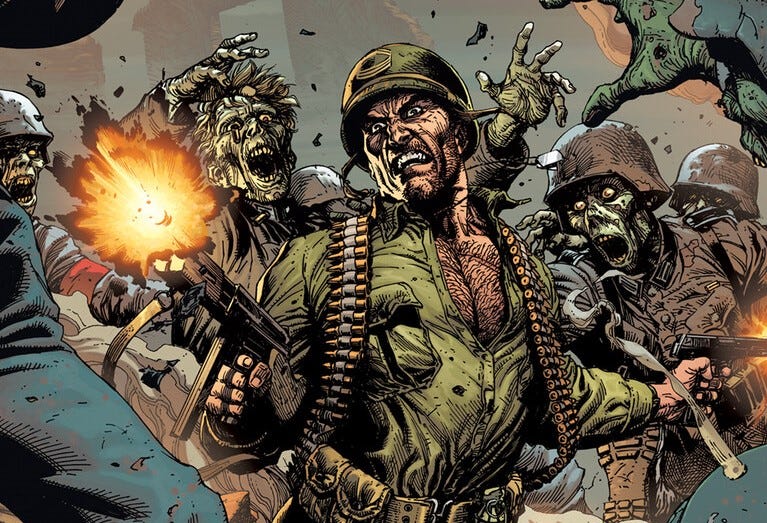 DC has just announced that horror icon Bruce Campbell (Evil Dead, Burn Notice, Xena) will be writing a new six-issue series titled DC Horror Presents: Sgt. Rock vs. The Army of the Dead. Campbell will be accompanied by seasoned comics artist Eduardo Risso (100 Bullets), with Gary Frank as cover artist. Variant covers will feature art from Francesco Francavilla, Charlie Adlard, Chris Mooneyham, Pia Guerra, and Frank Quitely.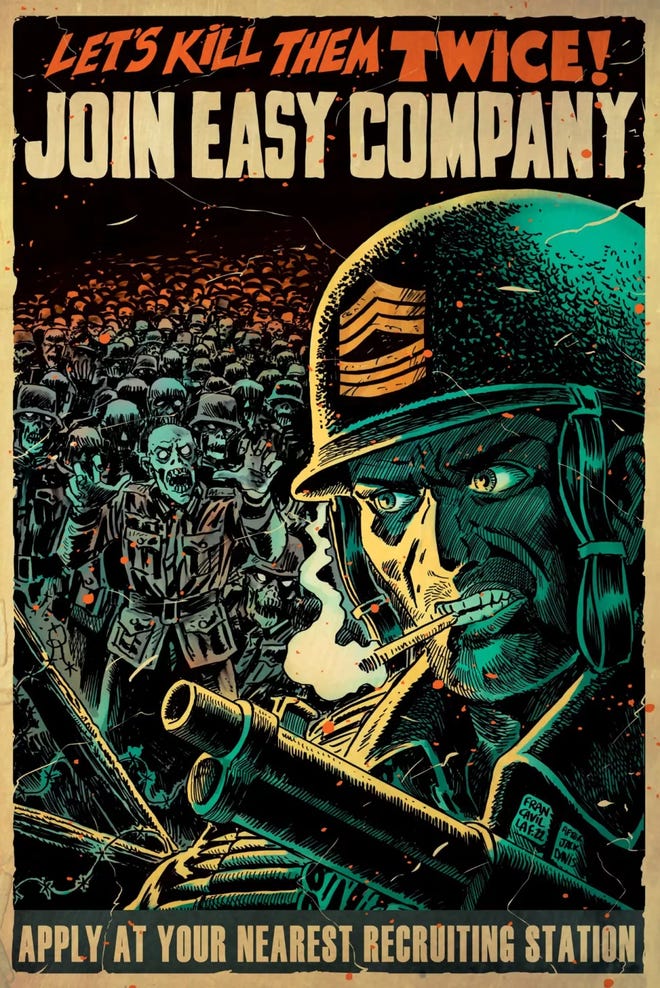 The official synopsis for the comic reads, "Berlin, 1944. The Nazis are besieged on all fronts by the Allied forces. Defeat is inevitable. But Hitler and his team of evil scientists attempt a last-ditch effort that may turn the tide of the war and rewrite history itself: a serum that resurrects their dead soldiers, stronger than they were in life, and sends them back into the battlefield. Now Sgt. Frank Rock and Easy Company have been dispatched into enemy territory to face off against the strangest, most horrific enemies they've ever encountered: Nazi zombies!"
Sgt. Rock was created by Robert Kanigher and Joe Kubert, and originally debuted in DC Comics in 1959, regularly appearing in DC's war comics. With such a seasoned past, it'll be exciting to see where Sgt. Rock goes next—especially in these new hands!
The first issue of Sgt. Rock vs. The Army of the Dead will launch on September 27, and we can assume that this is only the first of the horror comics announcements from DC Horror planned to debut in the fall for spooky season.
---
If you can't wait until then to get your horror fix, check out Popverse's guide to the best horror movies of all time.