Iconic Star Wars replica maker Bryan Ono has passed away
EFX Collectibles CEO/president Bryan Ono has died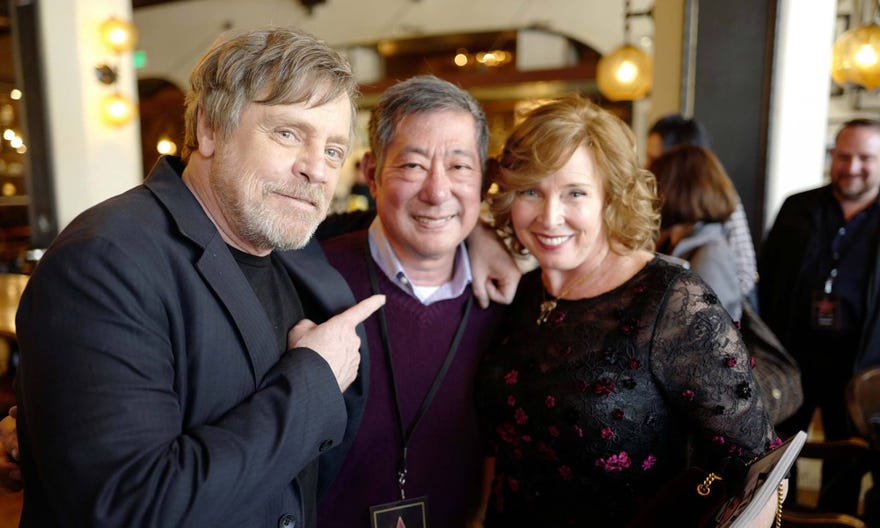 One of the stars of the Star Wars replicas community, Bryan Ono of EFX Collectibles, has passed away.
Ono had been in the replica business for decades before becoming known in the Star Wars fandom in 2001 after joining Master Replicas, then an official licensor of Lucasfilm replicas for Star Wars. In 2007, Ono broke away from Master Replicas to start his own company, EFX Collectibles (alongside Larry Leung and Barry Jones), and the Star Wars replica license soon followed. As CEO/President of EFX, Ono became known as a hyper-detailed manufacturer with an eye towards quality, and also a massive Star Wars fan.
"I don't know how many of you knew Bryan Ono, but I'll bet many knew EFX. EFX was Bryan Ono," says Art Andrews, Propstore's director of consignments, on Facebook. "Bryan has helped shape our communities more than most people realize. Bryan's offerings through EFX changed the landscape of the hobby for both Vader collectors and Fett collectors (and probably many others that I am not as familiar with). While some may not consider it directly attributable, without Bryan's PCR line, we would have never seen the Hasbro Black Series helmet line. Without Bryan, ANOVOS may have never gotten off the ground. The list of his involvement with virtually everyone in the licensed replica circles is endless."
Ono came of age as the original Star Wars trilogy was released, watching each of them in theaters. He proudly boast of seeing the original film 38 times in theaters (although not on opening weekend), but did make up for it with opening night visits for Empire Strikes Back and The Return of the Jedi.
Ono was most recently seen at Comic-Con International: San Diego with EFX, debuting a fully animatronic Grogu. As we can attest from personal experience, Ono was (and remains) a major figure in the Star Wars hobbyist community, getting asked throughout the convention to take photos with fans.
At press time, Ono's cause of death is unclear.