Dark Horse Comics announces new hardcover editions, new expansion for fantasy series Canto
The acclaimed series will return in summer 2024
It's time to return to the world of Arcana, as Dark Horse Comics is bringing a modern classic back to audiences with the announcement of brand new editions of David M. Booher and Drew Zucker's acclaimed fantasy series Canto — along with all-new volumes featuring previously unseen material.
Originally published by IDW in 2019, Canto is named for the character at the center of the story — one of a race of people whose hearts have been replaced by clocks. Despite being forbidden to love, Canto has fallen for someone… and when her clock is damaged by slavers, it's up to Canto to leave his home and journey out into the wider world to try and find her true heart. Even if that means leaving behind all he's ever known and believed…
Initially appearing as a series of miniseries, the new editions of Canto will be hardcover collections that include cover galleries and background material like sketchbook and process sections; each volume will feature new cover artwork from Zucker.
"I fell in love with Canto the moment I saw Drew's character design," Booher said in a statement provided by the publisher. "To see his story come to life in Dark Horse's beautifully designed hardcover editions truly is a dream come true. We've said all along that Canto's quest is meant for all ages, so with these editions coming to schools, libraries, and bookstores, now everyone can join his thrilling adventure. And I'm happy to say his story isn't done yet!"
"I've lived with this character for over a decade, before I even knew what his name was." Added Zucker. "For Canto to excel to the heights he has, is completely surreal. In partnering with Dark Horse, we're entering one of the most exciting times for the character. I can't wait for even more readers to join Canto on his adventures and fall in love with him the way David and I have."
The first two editions in the series will be Canto Vol. 1: If I Only Had a Heart, released June 4, 2024 in bookstores and a day later in comic stores, and Canto Vol. 2: The Hollow Men, following on July 2 (July 3 in comic stores). Additionally, Dark Horse promises to expand the story with both new collections of previously published material, including the conclusion of the "Shrouded Man Saga," and what it's calling "expansions of the Canto story."
Take a look at the new covers for the first two volumes below.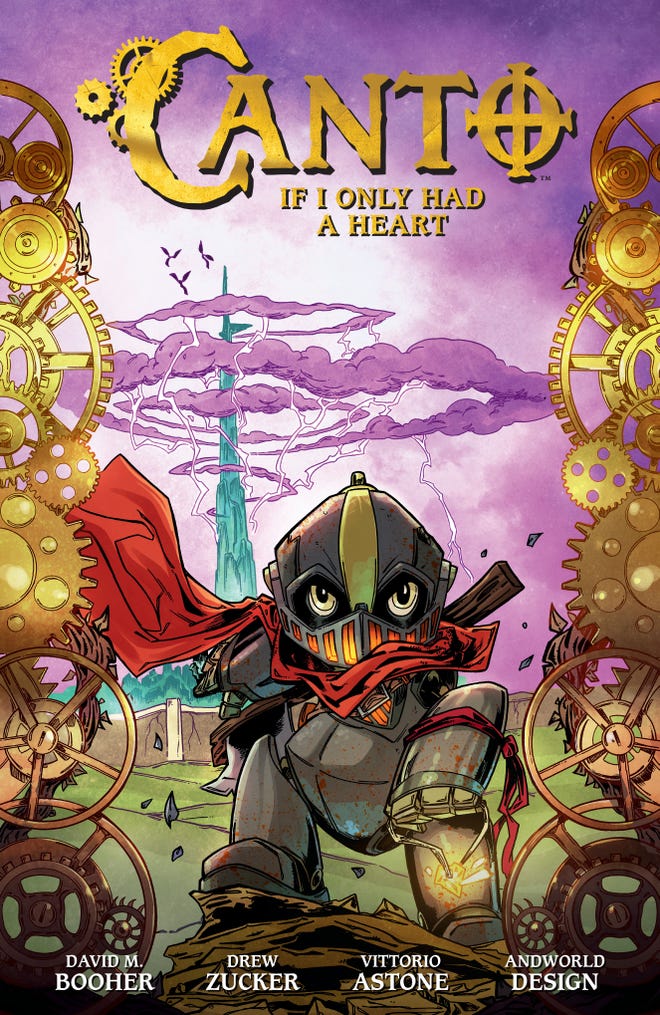 ---
Speaking of classic series at Dark Horse, let's not forget that the publisher is the home of Stan Sakai's Usage Yojimbo.