Celebrating Peanuts creator Charles 'Sparky' Schulz at the Billy Ireland Cartoon Library & Museum
Learning about the man behind Peanuts, Charles Schulz
Over a period of almost half a century, Charles M. Schulz drew 17,897 Peanuts comic strips which were read by hundreds of millions of readers, and right now, the Billy Ireland Cartoon Library and Museum is celebrating that accomplishment. The Billy Ireland, located on the campus of Ohio State University in Columbus, Ohio, has launched Celebrating Sparky: Charles M. Schulz and Peanuts— an exhibit curated by Lucy Shelton Caswell and mounted in a partnership with the Charles M. Schulz Museum and Research Center located in Santa Rosa, California.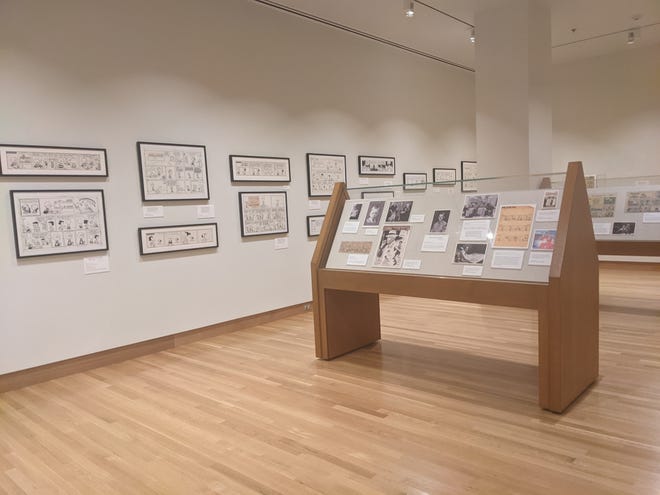 Celebrating Sparky charts the changing style, content, and tone of the Peanuts strip over time as well as the growing impact of the strip, all the while sharing plenty of personal history about good ol' 'Sparky' himself (Schulz apparently got the nickname from Billy Debeck's character Barney Google's horse, which was called Spark Plug). Direct quotes from Schulz peppered throughout displays serve as a nice guide through the exhibit, providing a more personal touch and making Schulz feel like a real person as opposed to a legend on a pedestal.
The exhibit features plenty of original Peanuts art as well as letters, newspaper clippings, and even some Snoopy merchandise (partnered with a quote from Schulz on the long-standing complaint that Snoopy was too commercial, "It has always been a mystery to me how we can be accused of overcommercializing something that is basically a commercial product"). While Peanuts certainly makes up the bulk of the exhibit, the exhibit also touches on Schulz's lifelong love of sports and how it related to his use of the newspaper strip to support Title IX as well as Schulz's induction into the Figure Skating Hall of Fame after his death.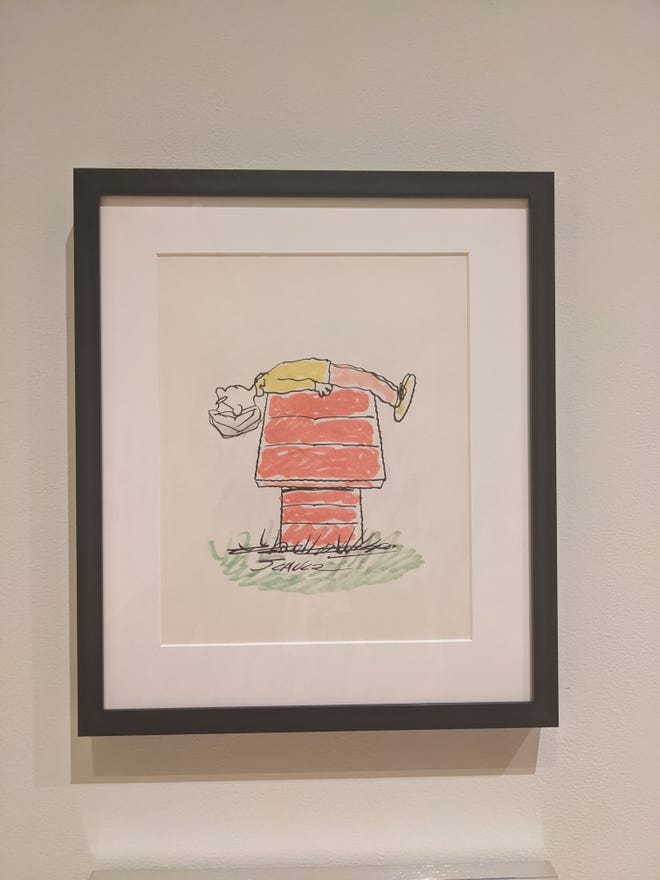 Celebrating Sparky is not only worth a visit for fans of Peanuts and Schulz's work but all fans of newspaper strips and popular culture in general. The impact of Schulz's work is immeasurable and surprising (the exhibit features examples of farewell cartoons from prominent cartoonists on the announcement that Schulz was retiring-- including one from Art Spiegelman!), and this exhibit does a strong job of not only laying out how broad the scope of Schulz impact was but also giving us a peek into the man behind the drafting table, who once said (as quoted in the exhibit)— "… it really does not matter what you are called, or where your work is placed, as long as it brings some kind of joy to some person someplace. To create something out of nothing is a wonderful experience."
If you're interested in stopping by the Billy Ireland in Columbus, the exhibit will remain on display until October 23, 2022, from Wednesdays to Sundays at 1:00 pm - 5:00 pm at the Friends of the Libraries Gallery, Billy Ireland Cartoon Library & Museum, Sullivant Hall, 1813 N. High St. Columbus, Ohio 43210.
---
"I really like the idea of little stories happening on the periphery of a bigger world" Joe Sparrow on his artistic process.