Black Hole creator Charles Burns is creating 80 new comics (but is leaving the story up your imagination)
Charles Burns' new book imagines comics that never were
Fantagraphics has just announced their new summer slate, and it includes a particularly interesting book from legendary underground comix artist Charles Burns - and it isn't (contrary to what its title might promise) a comic. Burns' new book Kommix is instead a collection of 80 covers of comics that never existed.
These comic covers (and concepts) are inspired by classic comics genres and eras, though the imagined comics themselves will not be in the collection. Instead, it seems like the book will be an experiment on form and a response to eras of comics that we've left behind.
About the book, Fantagraphics' blurb reads, "This is Burns at his most playful, imaginative, and suggestive, using the format of the comic book to continue to explore many of the themes that run through all his longer-form work — adolescence, metamorphosis, nightmares, and sexuality — and provide a pretext for the creation of some of the most mysterious and bewitching imagery of Burns's incredible career."
Take a look at the cover for Kommix below: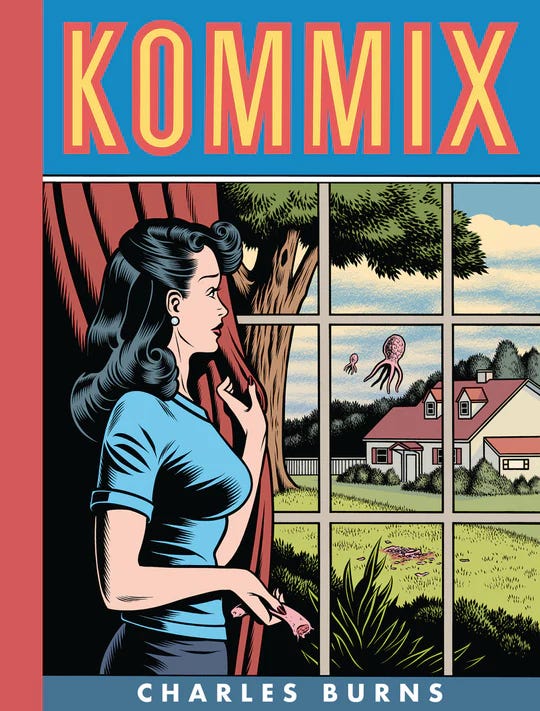 Kommix will hit shelves on July 9, 2024. You can pre-order your copy now from Fantagraphics, Amazon, or Barnes & Noble.
---
Jeffrey Brown's Star Wars hits Disneyland with new theme park holiday must-have