Chris Claremont returns to write Wolverine's 50th birthday miniseries
Captain America and Black Widow team up with Wolverine to celebrate the cranky Canadian's 50th anniversary
He's the best there is at what he does — and what he does is define Marvel's X-Men. Writer Chris Claremont is returning to one of the most famous X-Men of all in a new miniseries celebrating the 50th anniversary of the character next year, with the 2024 launch of Wolverine: Madripoor Knights.
Claremont might not have written either of Wolverine's first couple of appearances — the two-part debut in 1974's Incredible Hulk #180 and 181, or his appearance in Giant-Size X-Men #1 a year later; both were written by Len Wein — but he was the writer in control of the character for the following 16 years, in both the ongoing Uncanny X-Men series, as well as spin-offs including two Wolverine solo titles, in addition to the Kitty Pryde and Wolverine miniseries. No surprise, then, that he's the ideal choice for a title that marks the 50th birthday of the surly Canadian… nor that it's a story that returns to a fan-favorite moment for the character.
The five-issue series connects all the way back to Uncanny X-Men #268, released back in 1990, with a new story that sees Wolverine re-team with Captain America and Black Widow as they search the island of Madripoor for a weapon that has the potential to destroy the world… and try to avoid the various bad guys who are also on the lookout for it.
"Hard to believe, Bub, I've known Logan for 50 years!" Claremont said in a statement from the publisher about the series. "And Natasha was in the first Marvel story I ever wrote. This trip back to Madripoor reveals hidden truths about two of my favorite characters on the adventure that shaped their lives."
Wolverine: Madripoor Knights will be illustrated by Edgar Salazar, with the cover for the first issue coming from Philip Tan; that cover can be seen below. The title launches February 2024, heading up what's being teased as a year-long celebration of Wolverine's 50th anniversary.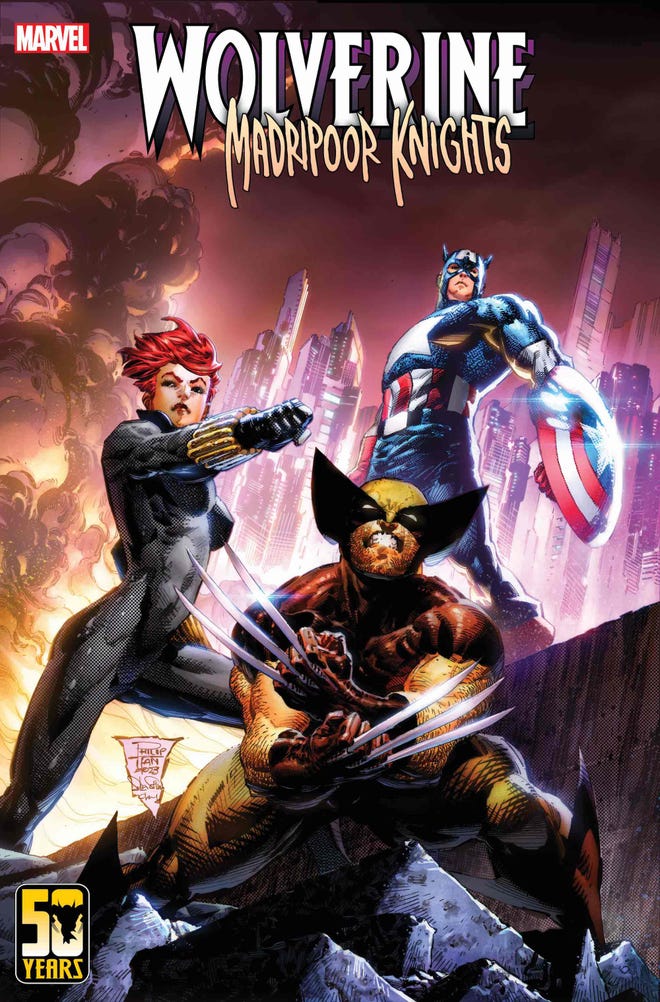 ---
Of course, maybe Wolverine is too old fashioned for your taste; in that case, maybe you should meet Hellverine.