Best Black Friday Deals for Geeky Merch, Collectibles, Funko POP!s
Confiscate my credit card, senpai.
The biggest shopping weekend of the year is almost upon us. And while many stores already have good early sales going on, they won't be nearly as good as the deals that take place on Friday, November 27, and Monday, November 30.
This year, there's a lot to look forward to before the holidays, especially with everything moving online. We've already put together a ton of gift guides on the best gifts for gamers, unexpected Star Wars gifts, and gifts for movie & TV fanatics.
If you're looking for gifts for readers, we've already done the legwork in finding 14 of the best graphic novels, as well as the best gifts for book lovers.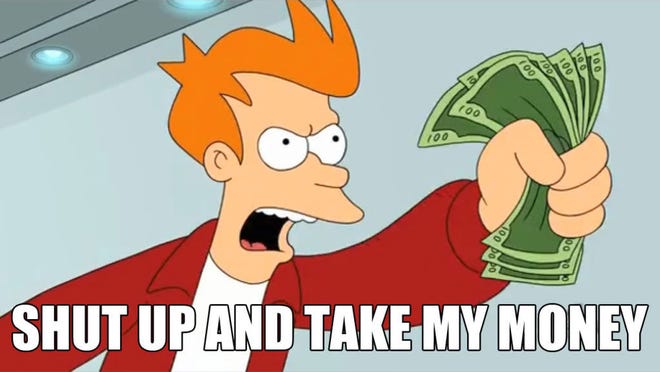 Check out the links below for some big savings. They are the best deal compilations we've found across the web.
NYCC, MCM, ECCC Merch
Score some never-before-released merch from your favorite 2020 shows that never were through ReedPop's Black Friday 2020 Sale. Look for merch from New York Comic Con, MCM Comic Con, Emerald City Comic Con, C2E2, Florida Supercon, and more.
50% off show shirts
$5 drinkware
10% off a $50 purchase
20% a $150 purchase
30% off a $250 purchase
LEGO
LEGOs: from the one and only Millenium Falcon to General Grievous and Imperial Star Destroyers, check this page for all the best Black Friday deals in the US and the UK.
Pokemon
Gotta catch 'em all! Black Friday deals, that is. Trainers looking for Pokemon Sword, Shield, or trading cards can find excellent sales this Black Friday.
Anime
Regardless of your opinion on Avatar: The Last Airbender being an anime, you can still find some pretty Plus Ultra deals on anime collectibles, nendoroids, and Funko POP!s from your favorite anime series.
Funko POP!s
I love a good Funko POP! I've got a dozen staring at me right now, and I'll probably grab a few more over the holiday weekend.
Star Wars
Believe it or not, there's Star Wars merch featuring characters other than The Child! Many of those products - including Star Wars Squadrons and Blu-Ray box sets will be on sale for Black Friday.
Marvel
Were you spared, or are you in the soul stone? Marvel fans can find the best deals on comics, games, and movies right here.
Apple Products
Take a bite out of the big apple with sales and deals on Apple products - including the Apple Watch, iPhones, iPads, and more.
Want more geeky recommendations? Sign up for our newsletter and join our Discord server.