6 Spider-Man Comic Recommendations for New Readers
With a concept so simple, Stan Lee, Steve Ditko, and Jack Kirby (yes, Jack Kirby helped create Spider-Man) launched a superhero that millions of children grew up wanting to be.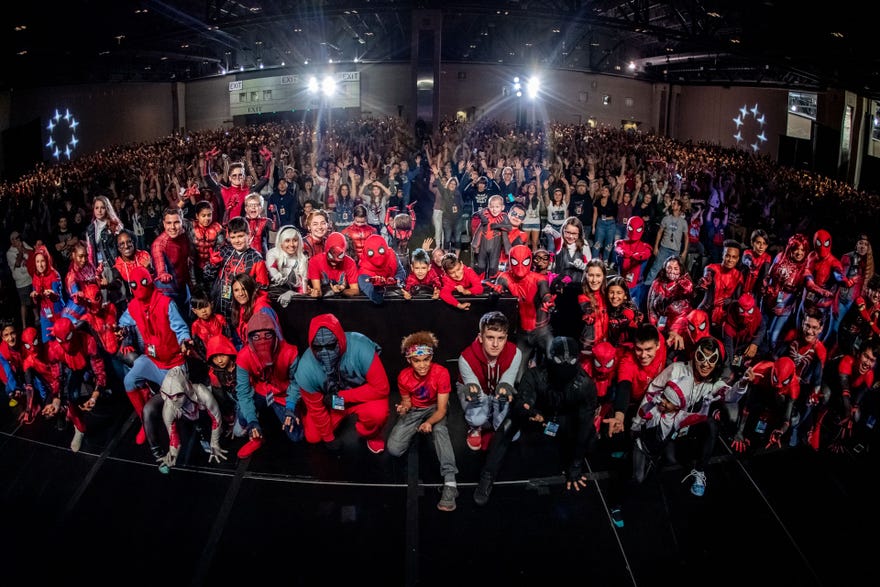 In a sea of made up commercial holidays, I think today might be one of my favorites. No it's not National Mustard Day, we'll leave that for the food blogs. Today, August 1st, we celebrate one of the greatest superheroes to ever exist: Spider-Man. With a concept so simple, Stan Lee, Steve Ditko, and Jack Kirby (yes, Jack Kirby helped create Spider-Man) launched a superhero that millions of children grew up wanting to be.
Published in August of 1962, Spider-Man has a nearly 60 year history in comics with many iterations including one in Mexico where Gwen Stacy never died and ended up going on to marry Peter Parker. It can be quite intimidating to find an easy jumping off point for a character with such an in depth history so the below list is here to make it a little easier for you! Here are 6 Spider-Man comics that don't require an in-depth knowledge of comics history to enjoy.
1. Spider-Man: Blue by Jeff Loeb & Tim Sale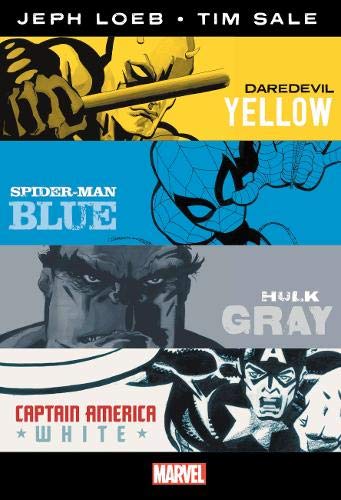 Make sure you have a box of tissues handy for this one, it's a tear-jerker. After a successful stint on Batman with DC, creative team Jeff Loeb and Tim Sale made their way over to Marvel to create their "color series" which followed the early years of characters such as Daredevil, The Hulk, Captain America, and the star of this article: Spider-Man.
Taking place on Valentine's Day, an older Peter Parker reflects into a tape recorder on his earliest encounter with Gwen Stacy, the first love of his life. The story is a nice summary of Spider-Man's rogue gallery all while weaving in a beautiful love story between himself and Gwen ending with her untimely death.
The tearjerker really comes at the end, but you had better believe I am not going to spoil it for you. Marvel has put out an omnibus collection of the entire 'colors series' and I can assure you, it's well worth it! If I was writing a Daredevil article, I would absolutely have 'Yellow' on that list, same goes for The Hulk.
Buy Marvel Knights featuring Spider-Man: Blue on Amazon for $87.86
Buy Spider-Man: Blueon Biblio for $38.99
Download Spider-Man: Blue on Comixology for $10.99
2. Spider-Man: Fever by Brendan McCarthy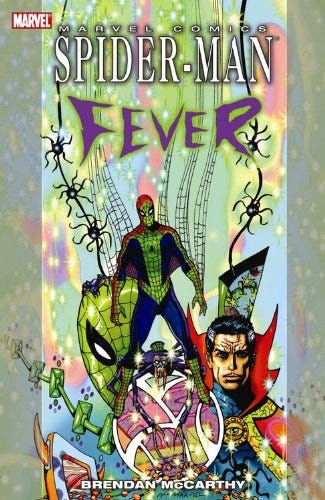 Many might recognize Brendan McCarthy from his design and co-writing work on the critically acclaimed Mad Max: Fury Road, but prior to that movie, Brendan had a long history in comics, especially in the UK. His first and only series at Marvel, Brendan looks back at his childhood love of Ditko's psychedelic Spider-Man and takes the insanity up to 11. The short concept is that Spider-Man gets abducted by a tribe of demons into a different dimension and his friend Dr. Strange has to go and save the day. Just the combination of characters alone should give you a great idea of how crazy this story is. Being only 3-issues it's a quick read, but you'll probably have to spend another hour or so trying to close the third eye that opened up on your forehead.
Buy Spider-Man: Fever on Amazon for $49.99
Buy Spider-Man: Fever on Biblio for $17.99
Download Spider-Man: Fever on Comixology for $6.99
3. Spider-Girl: The Complete Collection Vol 1 & 2 by Tom DeFalco & Ron Frenz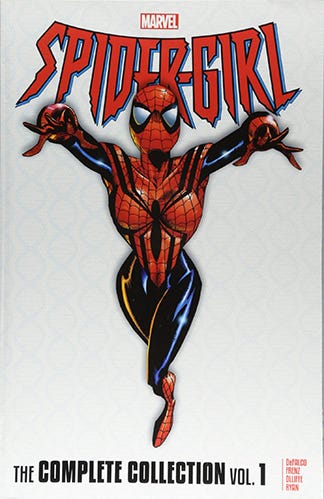 If you've ever listened to Ron Frenz talk about Spider-Girl you'll know this was 'The Little Book that Could.' Running way longer than either of the creative team expected, Spider-Girl had a legion of fans that kept the book going for 100 issues and helped it survive more than one cancellation. The fans of this book still communicate via asemi-active message board that was once a hub for this cult favorite.
Originally started in an issue of Marvel's series 'What If' the concept was simple, 'What if Peter Parker and Mary Jane had a daughter?' Well, this alternative universe gives you the answer to that and much much more. The first 2 volumes of this complete collection are readily available and contain the first 32 issues. You can collect the whole thing over 5 volumes, but don't worry, you can read one volume and not be lost!
Buy Spider-Girl: The Complete Collection Vol. 1 on Amazon for $37.99 & Vol 2. for $38.90
Download Spider-Girl: The Complete Collection Vol 1 & Vol. 2 on Comixology for $19.99
4. Amazing Spider-Man Epic Collection: Great Power by Stan Lee & Steve Ditko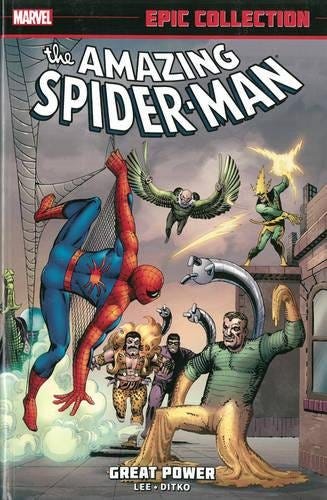 One of the biggest questions people ask about superhero comics is, 'Do I have to read from the very beginning?' The answer is always no, but it doesn't mean you shouldn't be reading those early comics. In the case of Spider-Man, the very beginning offers up some of the greatest comic art to ever exist by one of the great comic artists to ever exist, the late Steve Ditko.
Marvel has put out these great 'epic collections' that reprint older stories in really nice and affordable formats. This collection gives you the opportunity to read about Spider-Man's first encounters with some of the villains from his now legendary rogue gallery: The Vulture, Dr. Octopus, Mysterio, and more!
Buy Amazing Spider-Man Epic Collection: Great Power on Amazon for $34.98
Download Amazing Spider-Man Epic Collection: Great Power on Comixology for $7.99
5. Spider-Man: 2099 by Peter David & Rick Leonardi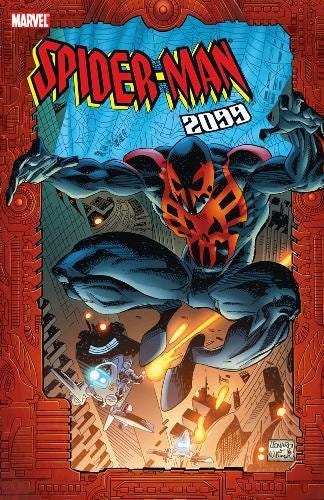 The 90's was the peak age of comics gimmicks. One of the things it does not get enough credit for is the amount of innovation that took place. In 1992, Marvel launched what they called a 'possible future' of their universe. Though not all titles were a success (sorry Ravage), the ones that were became cult favorites, including my personal favorite, Ghost Rider 2099.
Dressed in a brand new suit, with a brand new person behind the mask, Migel O'Hara, has your favorite hero adventuring through a dystopian version of New York City controlled by a mega-corporation controlling all of the city's citizens. Funny how science fiction has a way of predicting these things, right?
If you're looking for an alternative to the classic Spider-Man or are still intimidated by a lack of character knowledge, this is one of the best places to start because it really was an entirely new take on the character.
Buy Spider-Man: 2099 Volume 1 on Amazon for $44.95
Download Spider-Man: 2099 Volume 1 on Comixology for $8.99
6. Miles Morales: Ultimate Spider-Man Ultimate Collection Book 1 by Brian Michael Bendis & Sara Pichelli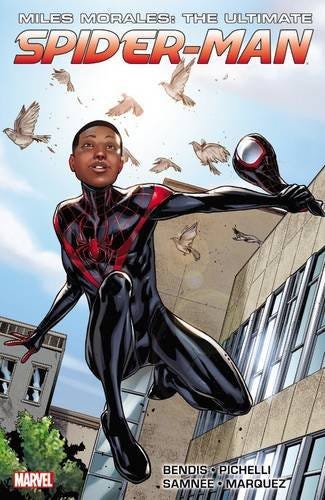 Miles Morales gets to live every kid's dream: he becomes Spider-Man. The loveable main character of the well received and incredibly enjoyable Into The Spider-Verse got his start on the pages of Ultimate Spider-Man midway into its run. Creative team Brian Michael Bendis and Sara Pichelli transformed an already successful series into a mega hit and changed Marvel forever. Another one of those books that doesn't have a long history to follow, this is a great jumping off point for a modern and refreshing Spider-Man story with a completely awesome main character.
Buy Miles Morales: Ultimate Spider-Man Ultimate Collection Book 1 on Amazon for $23.85
Download Miles Morales: Ultimate Spider-Man Ultimate Collection Volume 1 on Comixology for $19.99