14 Graphic Novels That Make the Perfect Gift for the Comic Fan in Your Life
We have the best gift ideas for the comics lover on your list!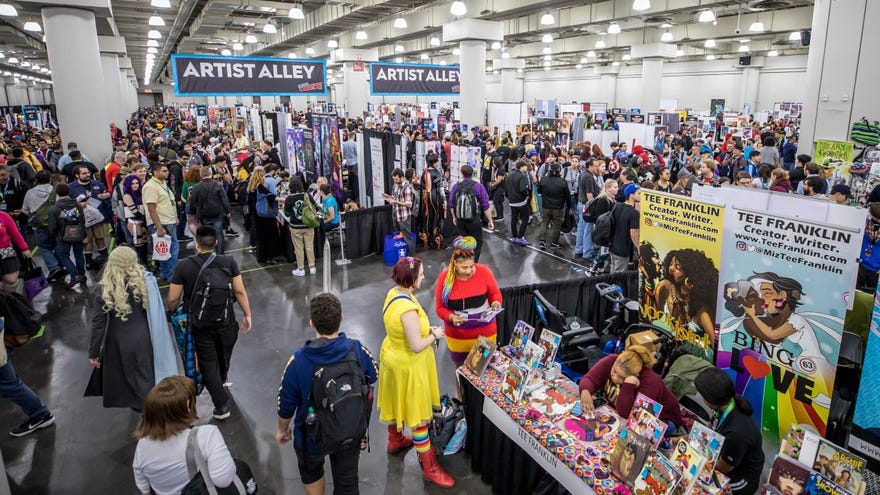 Comics are the best gift to give and get, right? You have to agree on some level or you'd probably not be reading this article. Slimming down this list was difficult, I wanted to keep things diverse and offer plenty of different options. I decided to break this gift guide down into 4 categories: superhero fans, indie comics fans, manga fans, and young readers. That way there's something for everyone!
There are boundless options available so if you don't necessarily see anything on this list that would please the fan you're shopping for, I recommend going to (or calling or emailing) your local comic shop and talking with the staff. Some of the best help I got early on in comics was just going up to folks working in comic book stores and asking for recommendations.
Here are 14 graphic novels that would make the perfect gifts for the comic fan in your life.
For The Superhero Fan
From books taking advantage of MCU movies to completely unique single visioned takes on classic characters, there are plenty of superhero comics to choose from. The hardest part is just deciding where to start. Here are some gift ideas for the superhero comic fan in your life.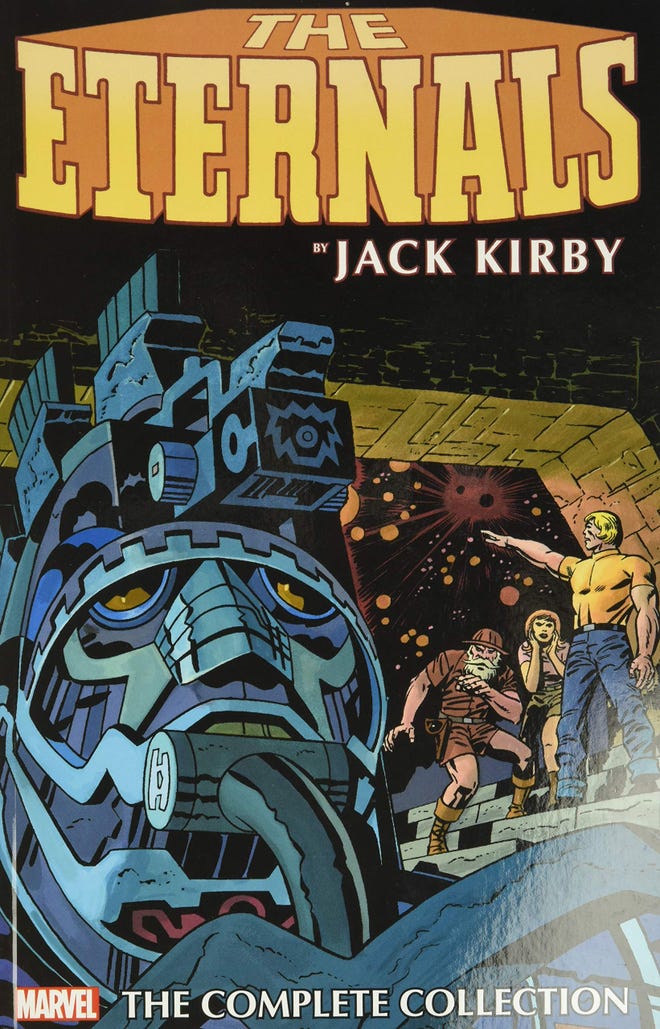 While there are many more famous Kirby stories out there to read, this new collection is a great precursor to the new Eternals movie that will be coming to the MCU next year. Following a few year stint at DC, Kirby returned to Marvel and brought them The Eternals, the celestial defenders of Earth. This 19 issue long epic is contained nicely in this 1 volume complete work. It's really nice to see a lot of the later era or less commercially successful Kirby work starting to be reprinted.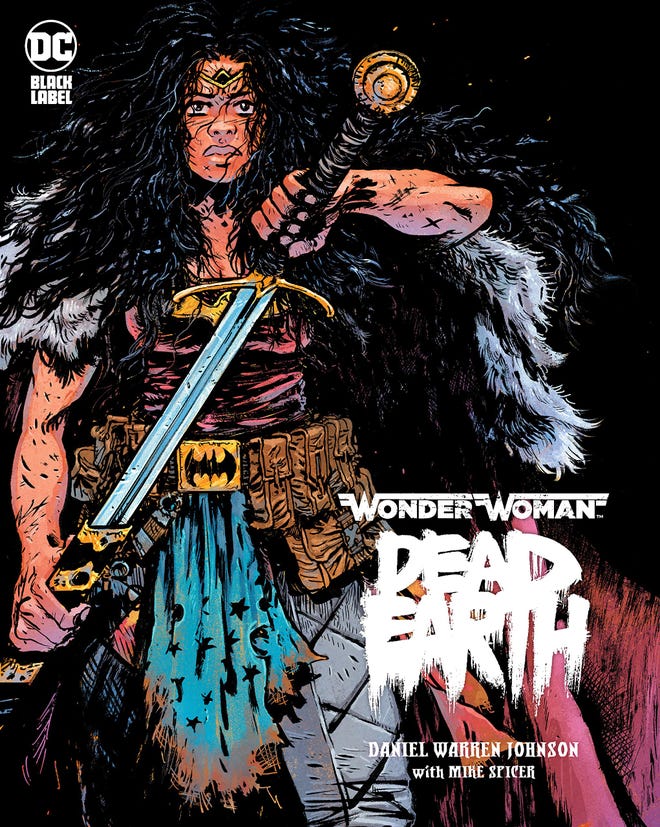 Wonder Woman: Dead Earth is one of the most inspired pairings that the Big 2 has put together in the past few years. It's truly remarkable this book ever came to light. I'm a great admirer of Daniel Warren Johnson's work and was ecstatic when the news dropped of this series. Part super-hero story, part post-apocalyptic hellscape, Wonder Woman has to navigate a miserable futuristic landscape and protect a dead planet from gigantic monsters. The book is part of DC's Black Label imprint, which means they get to tell 'adult' stories. In DWJ's case, he made it nice and violent, just how you'd want to see a story like this.
Buy Wonder Woman: Dead Earth in the US here
Buy Wonder Woman: Dead Earth in the UK here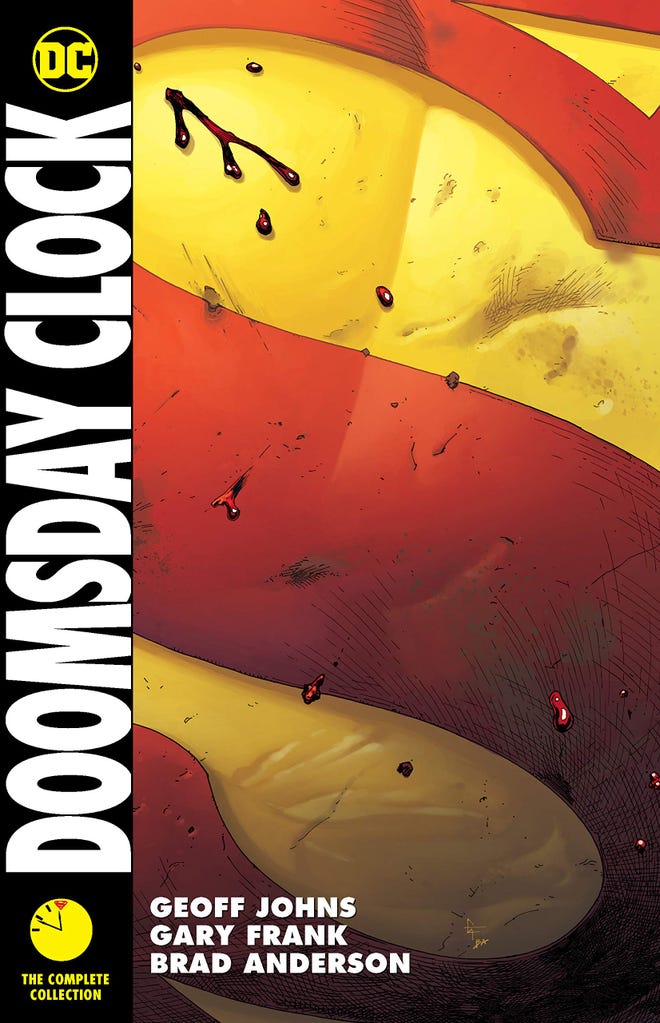 I could recommend Watchmen, but let's be real, if you're shopping for a comics lover, they probably own Watchmen. I was reading this book when it was coming out on single issues and really enjoyed it. The great thing about Geoff Johns is how much he cares about the DC universe. Bringing Watchmen into the DCU is about as volatile a thing you can do in comics, but personally, I really enjoyed it.
Buy Doomsday Clock in the US here
BuyDoomsday Clock in the UK here
For The Indie Fan
If you have a comic fan in your life looking to branch out a little more, look no further than indie comics. The stories in these books range from the true to the spectacular and everything in between. They make for a perfect gift for anyone wanting to expand their comic horizons.
4. Seeds and Stems by Simon Hanselmann (Fantagraphics)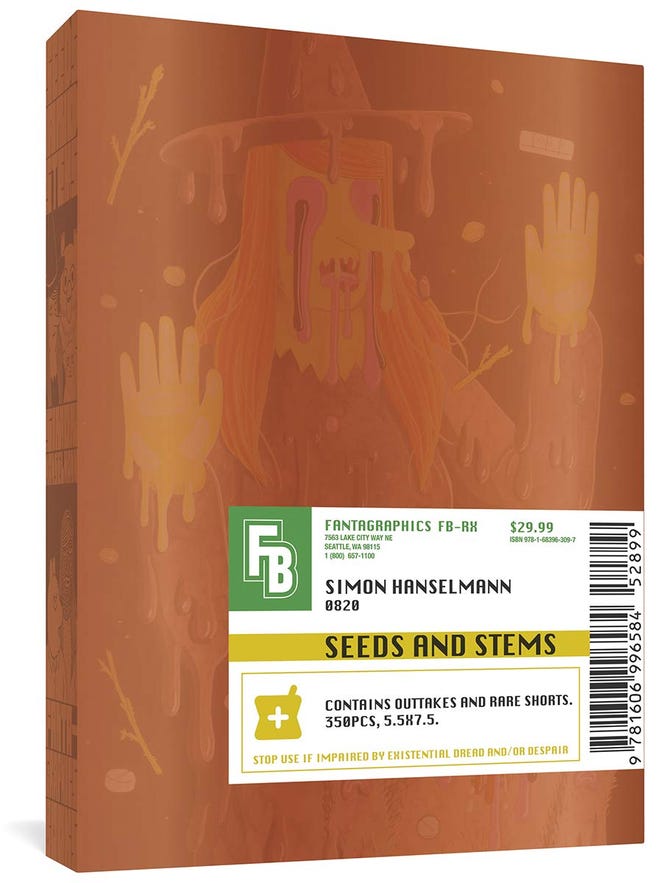 For those that have been following Simon's 'Crisis Zone' on Instagram over the whole pandemic, you know what to expect out of this book. For those that don't know what I'm talking about please do yourselves a favor and scroll back to the beginning and enjoy one of the most wild rides in comics, if not media in general.
Seeds and Stems is a collection of all of Simon's mini comics and zines that he's been self publishing throughout the years. Stuck somewhere between a stoner slacker comedy and a horrible car crash, you for whatever reason love these horrible terrible characters more and more with each story. Simon Hanselmann is without a doubt my favorite cartoonist on this list and probably in my Top 5 of all time. A quote from Seattle Weekly's review of his previous work, Bad Gateway, sums up Hanselmann's stories best, "These are simultaneously some of the meanest and most tender comics you will ever read."
Buy Seed and Stems in the US here
Buy Seed and Stems in the UK here
5. Dracula, Motherf**ker! by Alex De Campi & Erica Henderson (Image)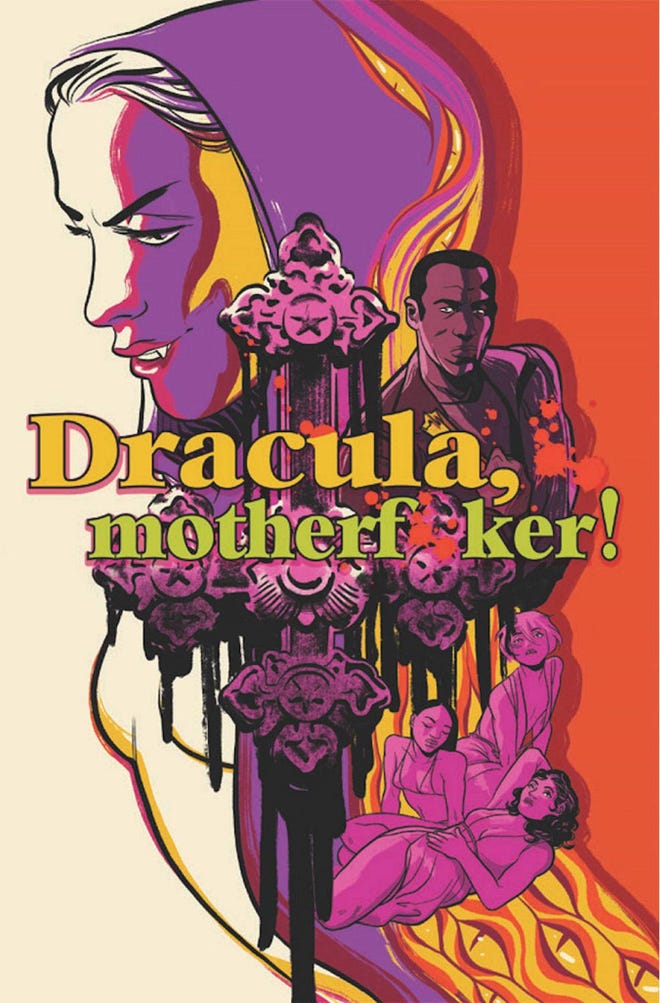 This psychedelic horror drama by Alex De Campi and Erica Henderson offers a creepy take on one of horror's most famous characters, Dracula. I use this word a lot but it's another example of a comic that benefits from how stylized it is. For me what works best here is the color choices, really adding to that 60's psychedelic aesthetic that makes this book so appealing.
Buy Dracula, Motherf**ker! in the US here
Buy Dracula, Motherf**ker! in the UK here
6. Maids by Katie Skelly (Fantagraphics)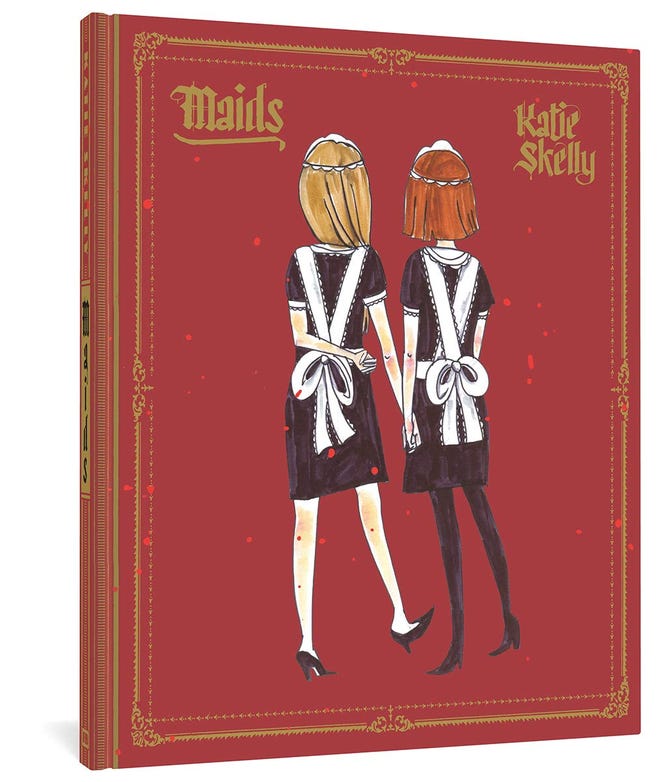 Maids works for the indie comics fan in your life, but can also work for that true crime obsessed fan as well. You know, the one that knows just a little TOO much about serial killers? Maids is a hyper stylized retelling of the Papin sisters who were overworked and sick of their employer. At their breaking point, they committed brutal and disturbing murder on their wealthy bosses. This has been in the works for a few years now, originally being published as semi regular single issues that Katie would bring to conventions, now collected in this lovely hardcover.
7. Grass by Keum Suk Gendry-Kim (D&Q)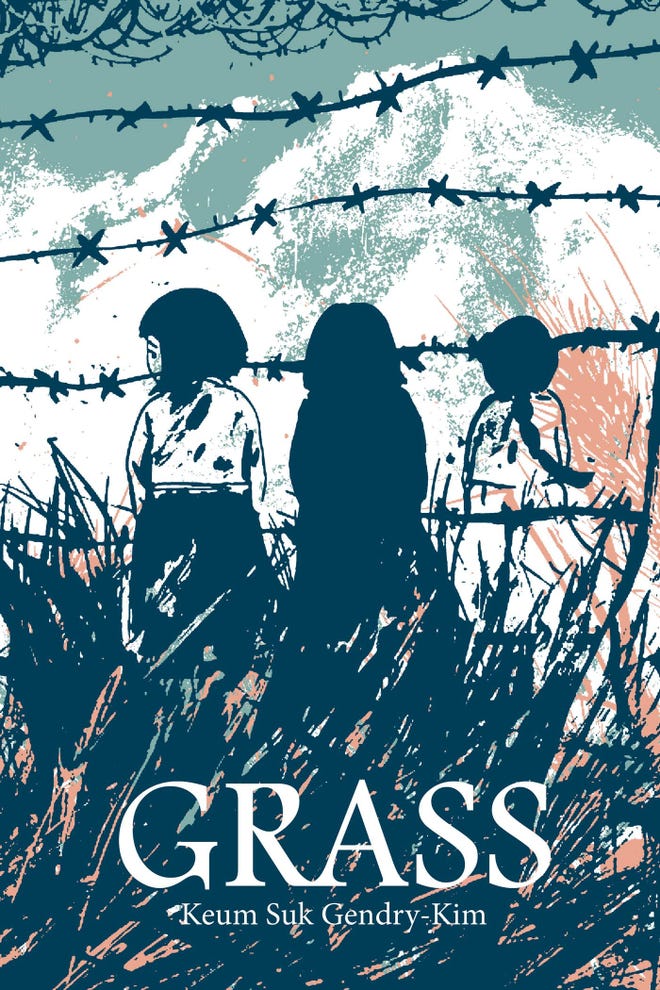 (TW: abuse, rape)
This now Harvey Award WINNING book is worth your attention, maybe a little more, if awards affect your outlook on a book. The story that creator Keum Suk Gendry-Kim tells is important and also true. It follows a Korean woman named Lee Ok-sun who was captured by Japanese soldiers during World War II and forced into sexual slavery and eventually overcomes the trauma. Gendry-Kim is an unbelievable artist. Between that and a very powerful story, this makes for arguably the most important book on this list.
For The Manga Fan
Most of the titles on this list are new to the US, with stories ranging from different decades to offer a multitude of different options for fans of Japanese comics. Manga has an incredible range of genres, meaning there are plenty of titles to choose from for every type of fan on your list.
8. Chainsaw Man by Tatsuki Fujimoto (VIZ)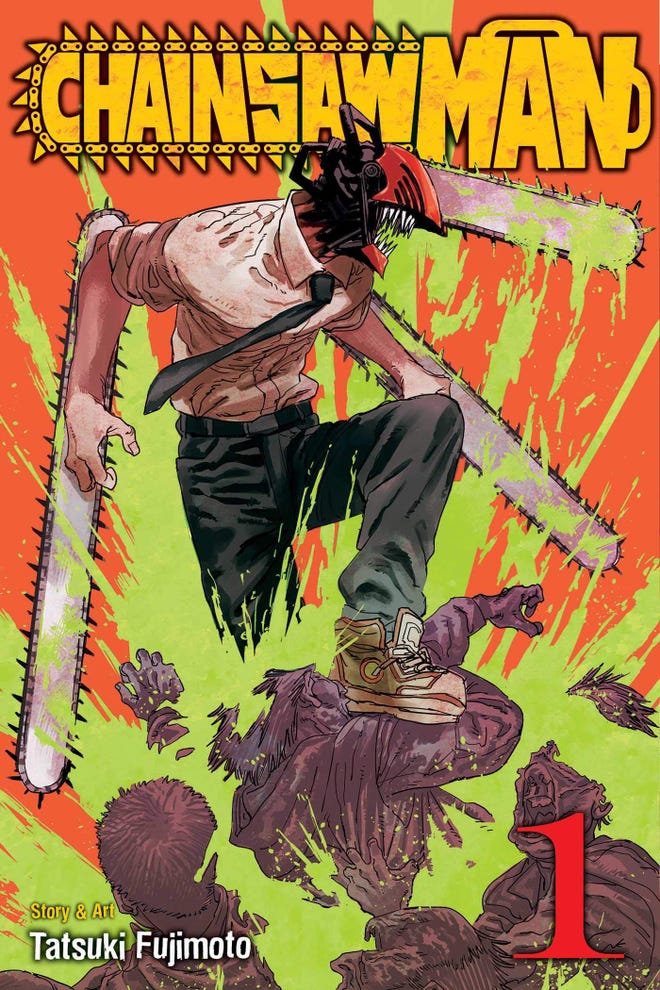 First, watch this video.
Do I need to continue? Coming off the success of their launch series Fire Punch, 28 year old Tatsuki Fujimoto receives his second English translated work, Chainsaw Man, which if you couldn't tell from the name is just ridiculous. The story follows a young broke man who hunts down devils for money - despite having a devil-dog who has a chainsaw attached to his head. It's just insanity, and only $9.99. For that price, you just need to trust me and take the shot.
Buy Chainsaw Man in the US here
Buy Chainsaw Man in the UK here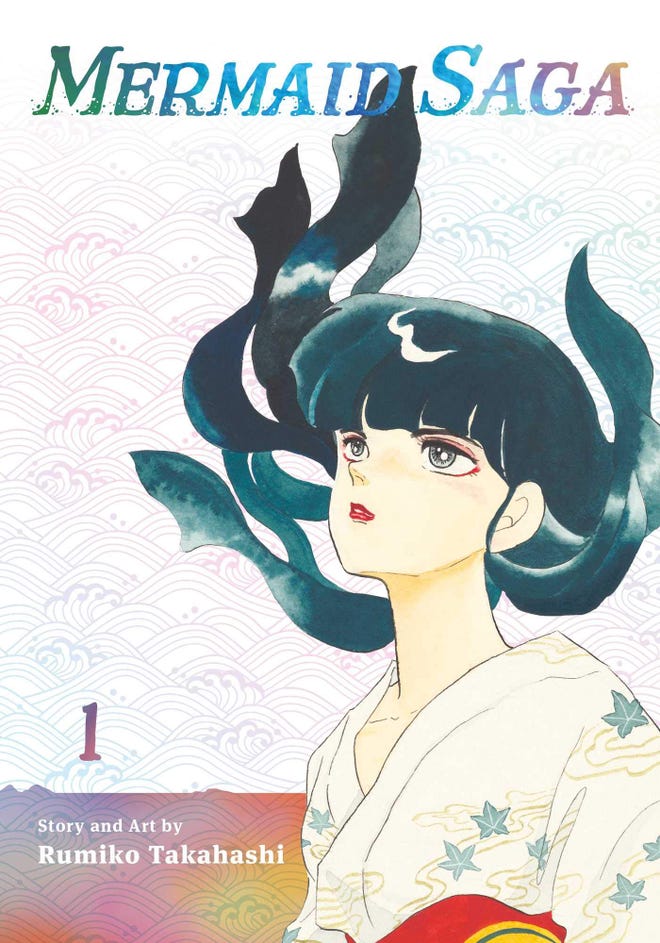 90's manga fans are already going to be familiar with this series, but the reason I included Mermaid Saga is because Rumiko Takahashi's work is getting reprinted in nice deluxe sized formats. What would originally have been 4 volumes is now compact into two and really well designed. I have the first volume of her other series, Maison Ikkoku, and I really love how well it was put together. Mermaid Saga is a now famous horror story about the quest for immortality, but the pain of what happens when you get it. In Japanese culture, it is said that if you consume Mermaid skin, you may gain immortality, but the risk is balanced by the potential of becoming a lost and damned soul.
Buy Mermaid Saga in the US here
Buy Mermaid Saga in the UK here
10. The Man Without Talent by Yoshiharu Tsuge, Translated By Ryan Holmberg (New York Review Comics)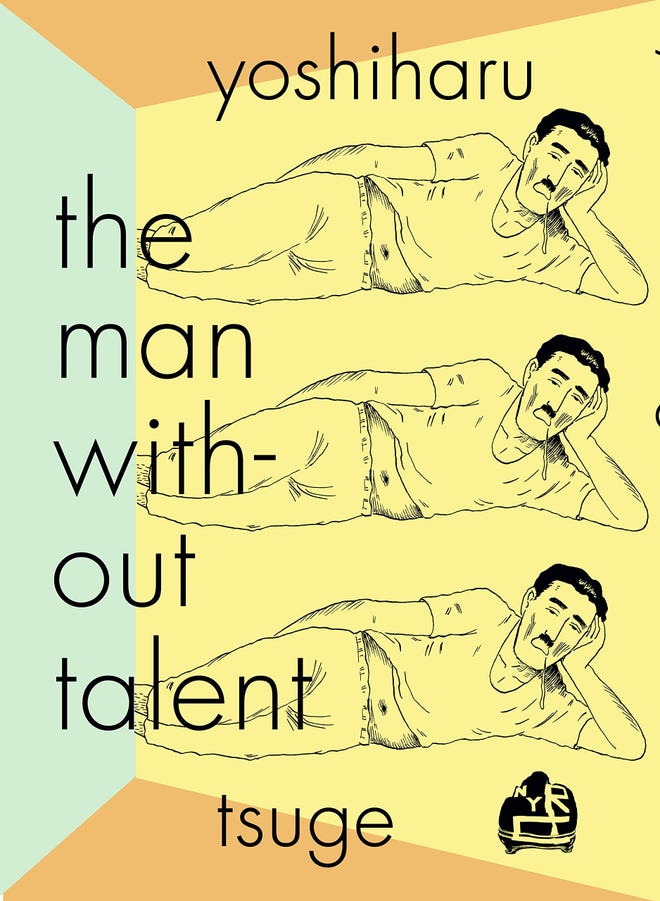 One of the most significant talents to come out of the gekiga movement is Yoshiharu Tsuge whose semi autobio work, The Man Without Talent made some great waves in the US this year, including being nominated for a Harvey Award. For those not familiar, gekiga translates to 'dramatic pictures'. It is a movement in Japanese comics for adult focused stories in a market that, at the time, was primarily geared towards children. The Man Without Talent is a story about frustration, personal failure, and the struggles of poverty. Very funny and kind of sad, this book is not like any other title on this list.
Buy The Man Without Talent in the US here
Buy The Man Without Talent in the UK here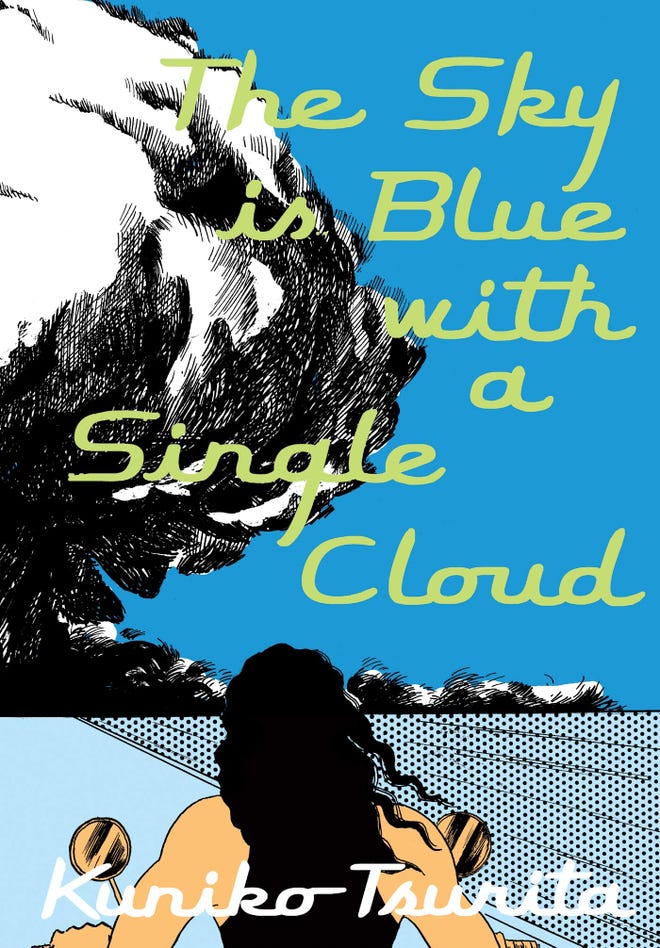 Much like Yoshiharu Tsuge, Kuniko Tsurita was a part of the gekiga movement and primarily created for the infamous alternative manga magazine Garo. In a mostly male dominated industry, Tsurita left a significant impression on the manga with her strong and passionate female leads and interesting perspective on the 60's and 70's culture she was creating within. The Sky Is Blue With A Single Cloud is one of the most important gekiga collections to come out and to my knowledge, the first full collection of any woman from that movement. A true pioneer and an incredible talent, this book should live on your bookshelf like it lives on mine.
Buy The Sky Is Blue With A Single Cloud in the US here
Buy The Sky Is Blue With A Single Cloud in the UK here
For The Young Comics Fan
It is never too early (or too late) to get into comics. And these days there are more graphic novels aimed at young readers than ever. If you are looking for a present for a child already obsessed with Dav Pilkey and Raina Telgemeier or just some new books to interest a budding comic fan here are some good gift options.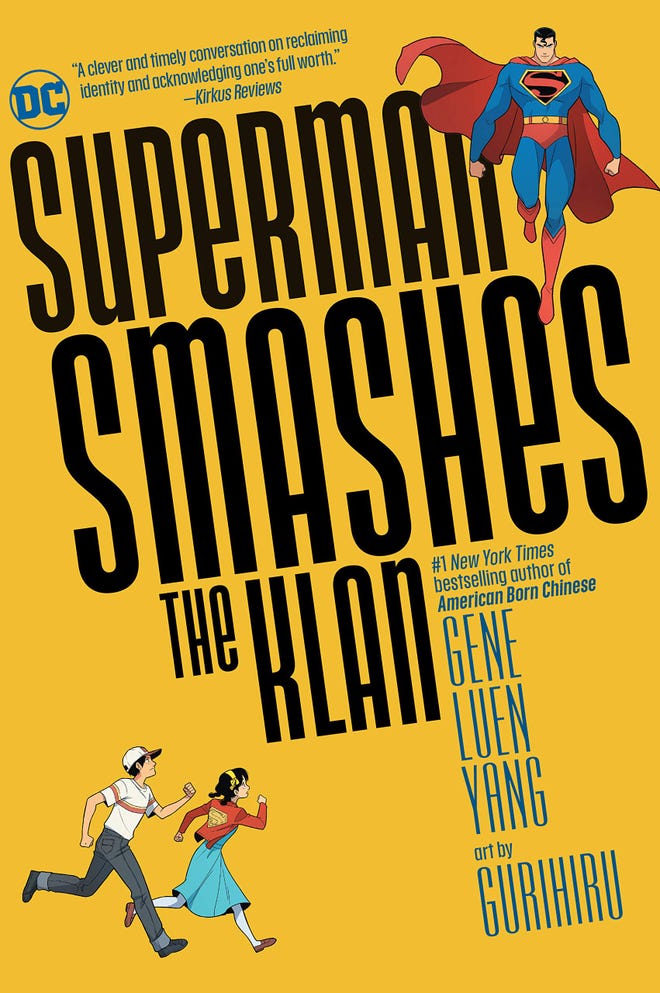 A book that made great waves in 2019, now collected in 1 volume, should be in the hands of every child in America. People tend to forget that many superheroes had their roots in the 40's fighting nazis and standing up for what was right. Gene Luen Yang's return to form with Superman Smashes the Klan is a great way for children to learn some history - and also some important values. The message is timeless and more pertinent than ever. There is never a bad time for people to learn respect and compassion for one another.
Buy Superman Smashes the Klan in the US here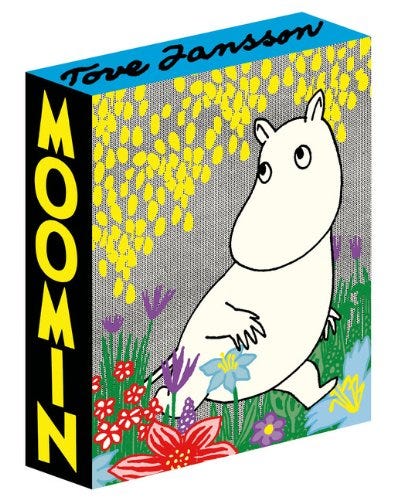 Moomin is one of those comics that should exist besides Calvin & Hobbes and Bone. Originally published in the 40's, these whimsical stories have long captivated adults and children for their dream-like fantasy feeling and interesting commentary of everyday life. There is a reason why nearly 90 years after these were published, people are still reading and enjoying them. Drawn & Quarterly have been putting out these really beautiful hardcover slipcase collections which are a great and durable way to share these stories with your children.
14. El Deafo by Cece Bell (Amulet Books)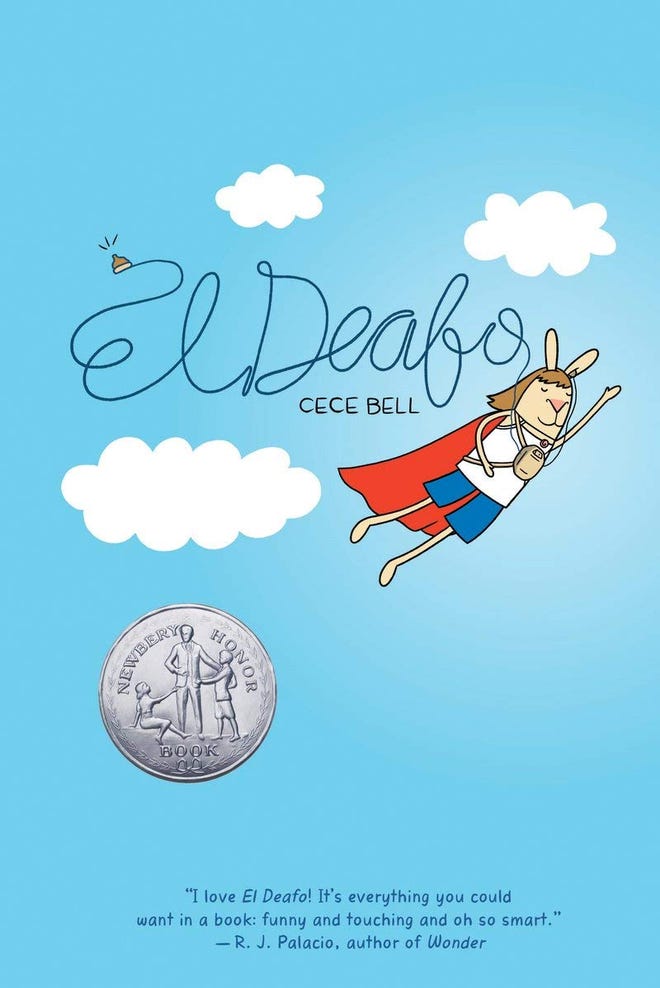 El Deafo is a story about a girl who has a large hearing aid strapped to her chest. At first this turns a lot of potential friends away, but after realizing she can hear wherever the teacher is in the school, she realizes she has her very own superpower. A sweet story with lessons of acceptance and friendship, this book is great for elementary grade readers.