Best Justice League Comics to Read After Watching the Snyder Cut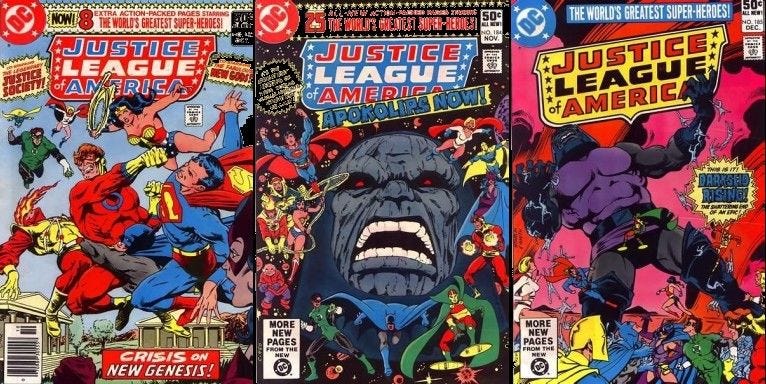 Zack Snyder's Justice League is coming! After years of unparalleled excitement and unrelenting pressure, fans made the impossible happen and on March 18, HBO Max will release the fabled Snyder Cut. We're super hyped to see Snyder's original vision for the film, but let's give the necessary props to the source material. The Justice League is one of the most beloved superhero teams of all time and since their first appearance in Brave and the Bold #28, they have set the standard for all that has followed.
The Justice League of America (JLA) had so many amazing adventures in their 60-year history (many have made their way into TV and film), it's hard to choose which are the best. But we've narrowed it down to 10 of our favorites that make you understand why they are called the World's Greatest Superheroes.
Justice League of America Volume 1 #183-185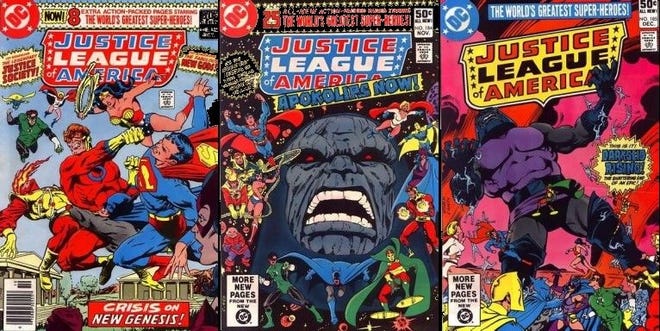 "Crisis on New Genesis," "Crisis Between 2 Earths," and "Crisis on Apokolips"
Since the early days of the Justice League and the inception of the DC multiverse, it's been an annual event to team-up with the heroes of Earth-2, the Justice Society of America. While this long-standing tradition occurred for many years in the pages of the original JLA title, not many of these crossovers were better than when both teams faced off for the first time against the evil of Darkseid…and became one of their greatest foes. After the legendary Dick Dillin unexpectedly passed away, rising star George Perez stepped in to complete the rest of the three-part series, in what would be some of the most memorable pages in JLA history.
Justice League of America: Crisis on Multiple Earths Vol. 5
Justice League: A New Beginning
In the mid-80s, Crisis on Infinite Earths rocked the DC universe to its core. As a result, many of DC's big guns were being reimagined and until their new status quo solidified, editorial didn't want them in the League. J.M. DeMatteis, Keith Giffen and Kevin Maquire were dauntingly tasked to re-envision the Justice League with mostly C-List characters; what was unknown at the time is that this would become one of the most beloved eras of the JLA. Filled with comic relief and character-driven drama, the team takes a more global position as Justice League International to create a book with humor and heart. And Batman knocks out Guy Gardner with one punch. Yes, one. Punch.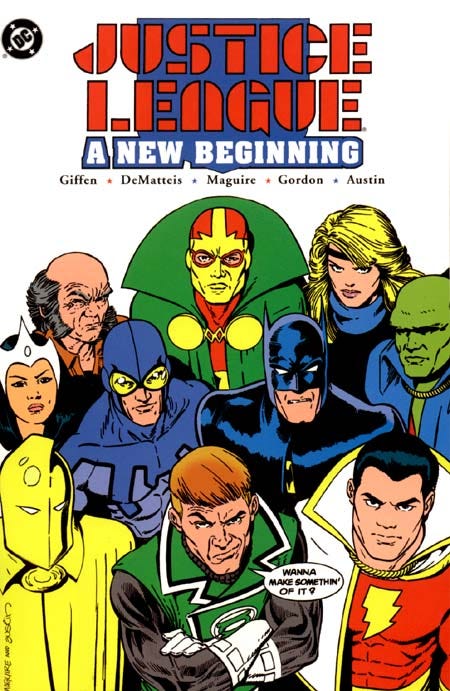 Justice League International Book One
JLA: New World Order
After many years of B-list heroes and cheesy spin-offs (Anyone remember Extreme Justice?), Grant Morrison and Howard Porter bring back the original 7 members of the Justice League for the first time in over a decade. Alien heroes called the Hyperclan come to Earth with promises of solving all the World's problems, making it clear that the Justice League is no longer needed. But the Hyperclan have a dark secret, one that ties them to a member of the League. Batman discovers the truth and gathers the World's Greatest Heroes to go to war to save their planet from this hidden threat. So many elements from this historic run have been long standing parts of the JLA mythos, impacting stories in comics, animation and TV for decades.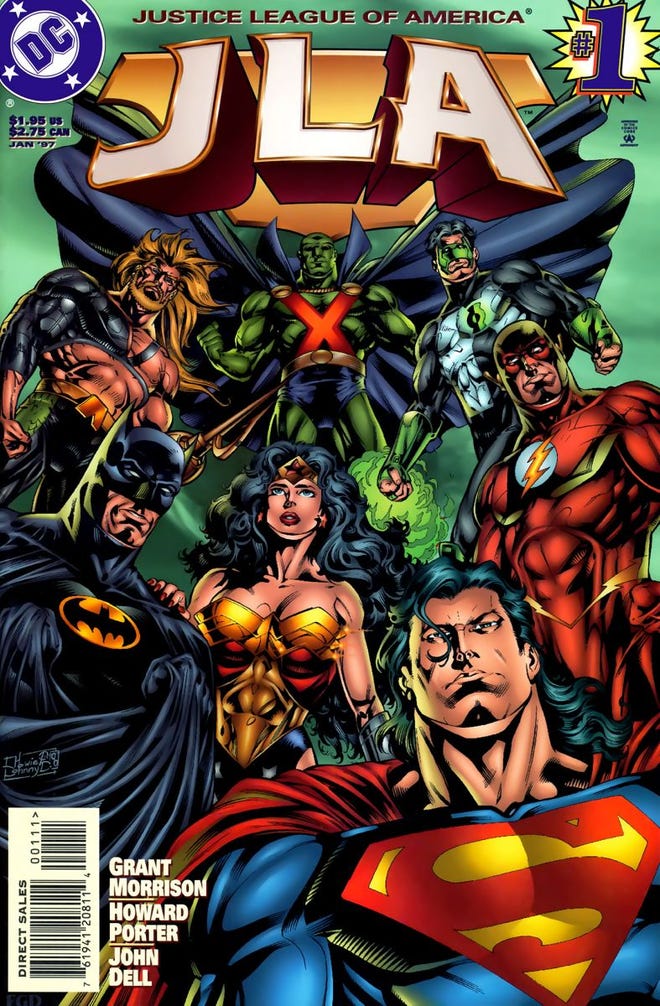 JLA: New World Order (DC Essential Edition)
JLA: Rock of Ages
You may ask, "Why is there another Grant Morrison story on this list?!" Because he's run on the JLA is that good and this story was the highlight that captures everything great about the Justice League.
Time travel, evil doppelgangers of JLA, alternate timelines, apocalyptic futures controlled by mad gods – Rock of Ages is filled with every silver age comic trope you can imagine; yet, Morrison masterfully brings meaning and gravitas to the plot that keeps you on the edge of your seat from start to finish.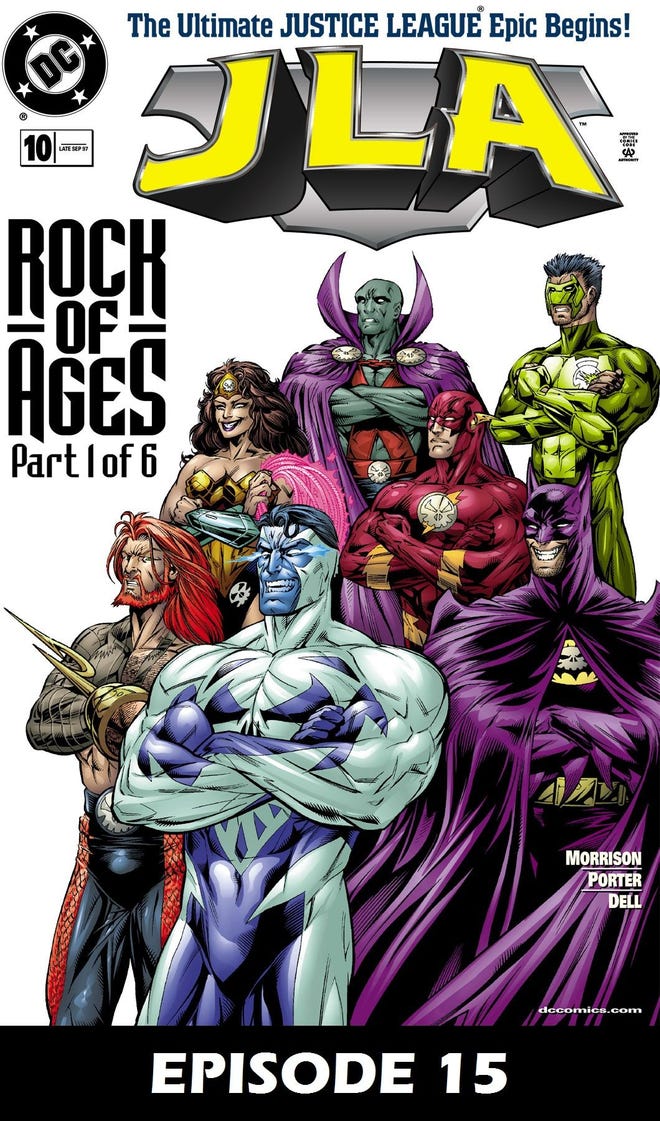 JLA: The Deluxe Edition, Vol. 2
JLA: Tower of Babel
Batman always has a plan. As the DC universe's greatest tactician, he is prepared for almost any eventuality. It's not a surprise when we learn that he has secret emergency protocols in place for every member of the Justice League, should they go rogue. What Batman didn't prepare for: those plans falling into the wrong hands. Mark Waid and Howard Porter masterfully show us exactly what happens when Ra's al Ghul steals Batman's plans and uses them to take down the JLA one by one.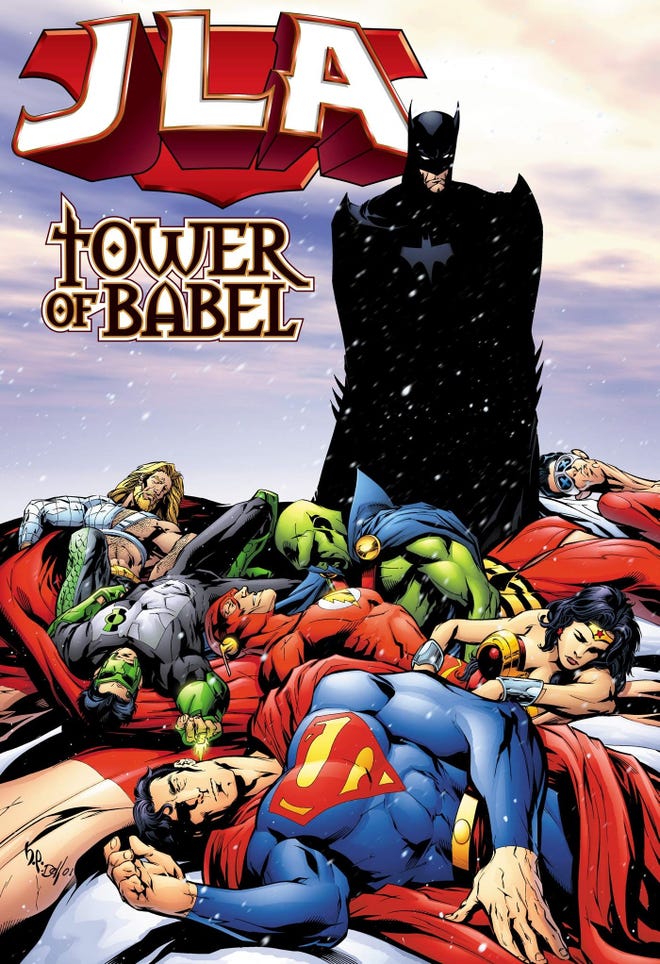 JLA: The Tower of Babel the Deluxe Edition
Justice League of America: The Tornado's Path
After the dark events of DC's Infinite Crisis, the trinity of Superman, Wonder Woman and Batman reunite to form a new team.
New York Times bestselling novelist Brad Meltzer does what he does best weaving together a story with character-driven moments filled with heart, friendship, and a tremendous respect for the history of the League. Ed Benes brings it all to life with artwork that is nothing less than breathtaking.
This is not just a story about rebuilding the Justice League. It's also a story of Red Tornado and his very personal journey towards humanity. But nefarious forces (including a pretty scary version of Amazo) steal Tornado's old body and use it to try and defeat the new League before they even get started. Add Black Lightning, Hawkgirl, Red Arrow, and Vixen and you have an epic tale that defines the League for a new age.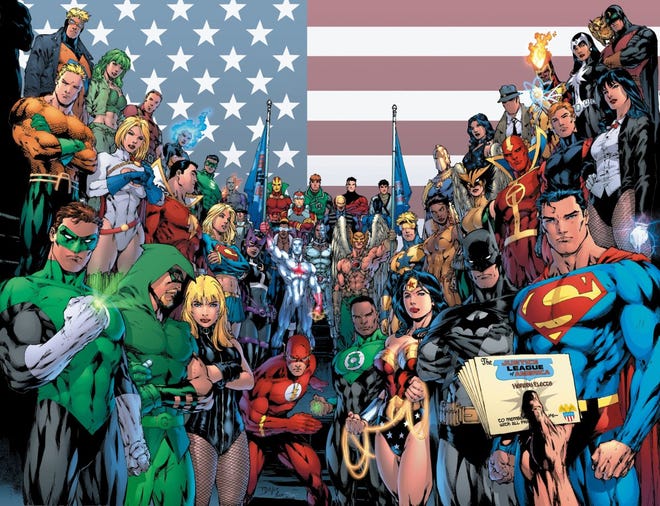 Justice League of America by Brad Meltzer: The Deluxe Edition Hardcover
Justice League of America: The Nail
In this Elsewords tale, we get an alternative history in which a single nail in the road causes Jonathan and Martha Kent to never discover baby Kal-El upon arriving on Earth. Alan Davis and Mark Farmer show how the ripple effects from this one single moment that affect the world and tell a very different story of the JLA.
What does a world look like that never knew a Superman and League with no Man of Steel to inspire it? It's much different than you would imagine. All because of a single nail.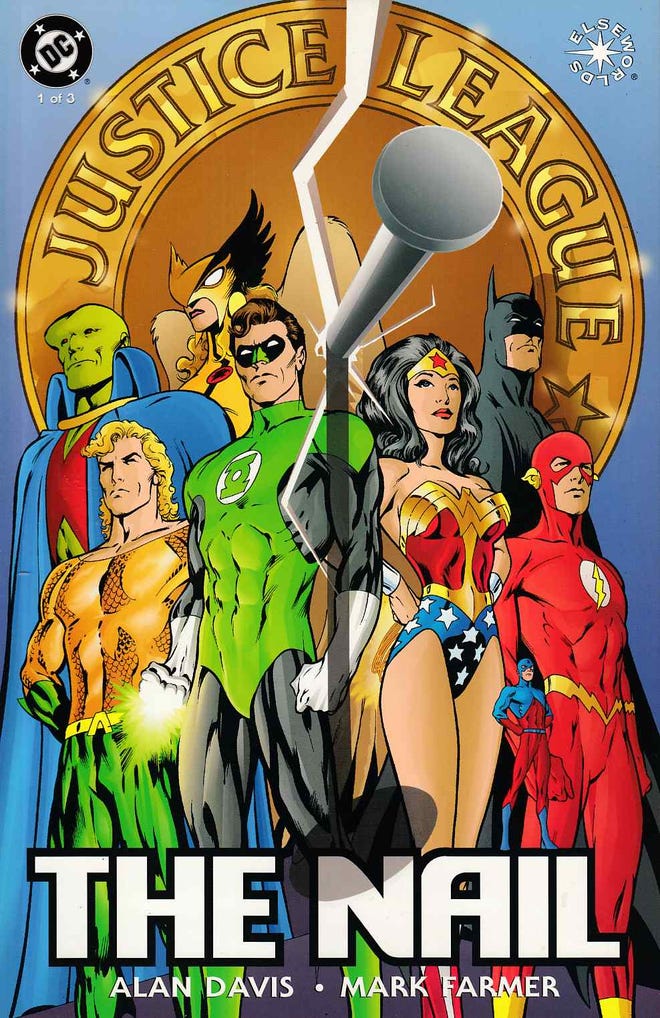 Justice League of America: The Nail: The Complete Collection
Justice
A homage to the Saturday morning Super Friends cartoons of the '70s and '80s, Alex Ross, Jim Krueger and Doug Braithwaite bring us the Bronze Age Justice League squaring off against the Legion of Doom.
Wrapped in absolutely stunning artwork, this classic good versus evil story will make you feel like a kid again. Grab your corn flakes and enjoy the ride!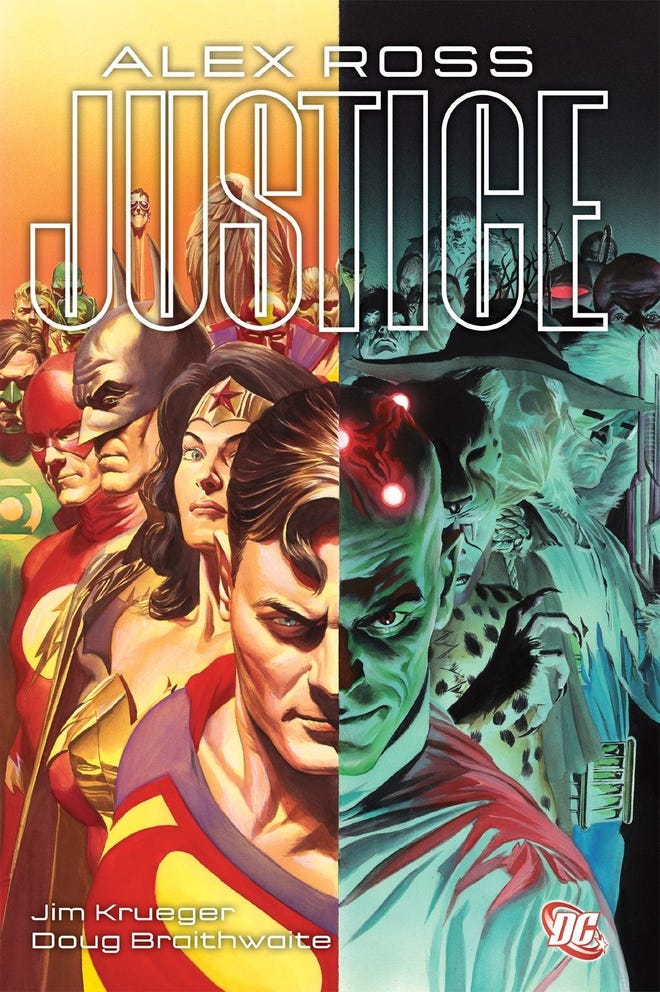 Justice: The Deluxe Edition Hardcover
Justice League: Origin
The DC Universe is no longer the one that we remember. After the time altering events of Flashpoint, we launch into the New 52 DCU and get to see the Justice League gather for the very first time. Superstars Geoff Johns and Jim Lee bring us an all-new origin of a team familiar, yet very different. These heroes are inexperienced, unsure, and unfocused. With the threat of Darkseid and his army of parademons invading Earth, these heroes need to find a way to work together and fast. Huge plus: We get to see a new and interesting team dynamic with the addition of Cyborg to the Big 7. #Ilovevicstone
A fast paced, hi-octane JLA vs Darkseid adventure wrapped in stunning visuals. Sounds like an upcoming HBOMax movie to us.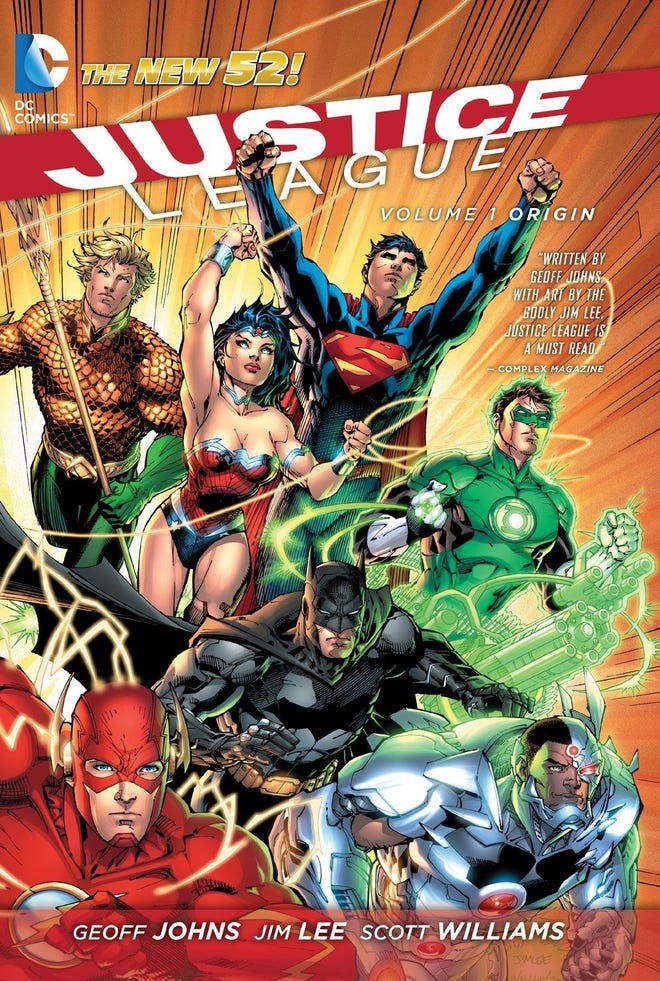 Justice League, Vol. 1: Origin (The New 52)
Justice League Beyond: Konstriction
Batman Beyond is just one of those series that fires on all cylinders and expands the history of the Dark Knight into exciting places. In the final season, we get a small taste of what a future Justice League looks like, but everyone wanted more. Flash forward a few years, and DC delivers with its digital first comic, Justice League Beyond. Dustin Nguyen and Derek Fridolfs perfectly capture the energy and tone of the animated series and give us an overwhelming amount of character cameos and back-story that expand on the Beyond Universe.
Filled with tons of easter eggs and nostalgia, this is an incredibly fun read. And there is a scene with an elder Bruce Wayne and Superman that will literally make you LOL.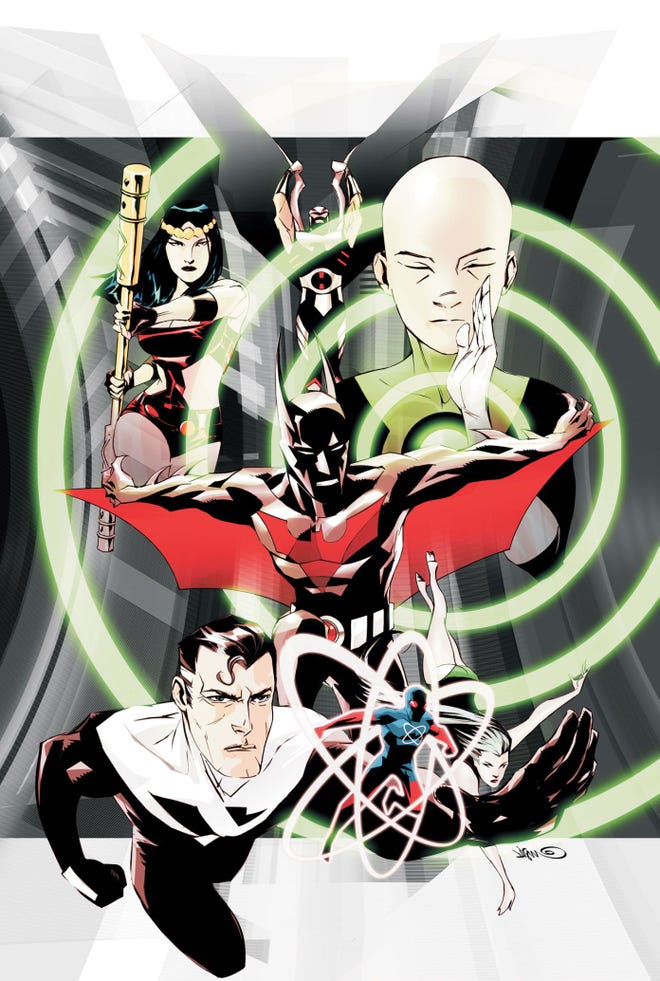 Justice League Beyond: Konstriction