Exclusive Comic Drop: War of the Bounty Hunters, Signed by Charles Soule
Limited signed copies are available.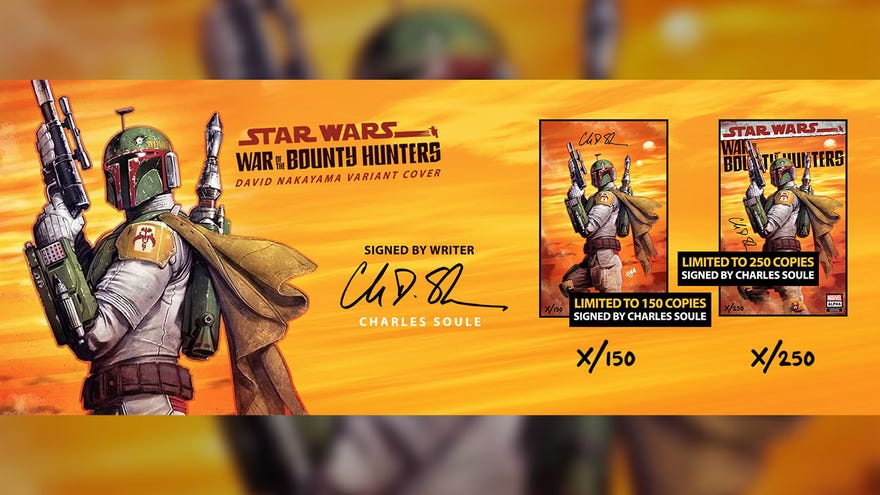 The year is 2019. The only pandemic you know about is over 100 years old. You've just been through a whole year of amazing cons. Life is goood. Charles Soule is creating a big pitch document for Marvel's flagship Star Wars series. It outlines his plans for the title, but also included was one specific story he was itching to write.
The series later became Star Wars: Light of the Jedi, and the specific story he wanted to write was War of the Bounty Hunters.
War of the Bounty Hunters Release Date

War of the Bounty Hunters comes out on May 5, 2021, and is available everywhere you purchase comics.
ReedPop has acquired a limited number of Trade Covers and Virgin Covers, signed by Charles Soule, to celebrate the release of this new comic. CGC grading is available for both versions, and signed versions are available as well.
Please click the links below to see information about CGC grading, pricing, availability, and shipping of each version of the comic.