Learn All About RADIANT BLACK – The New Superhero Series From Image Comics
Power Rangers meets Invincible.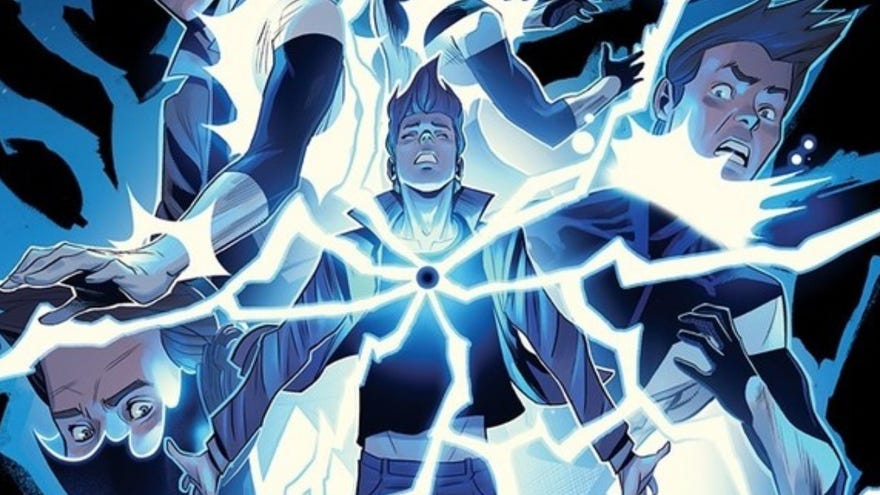 This article is part of Metaverse Comic Week, happening from February 28 to March 5, 2021.
Read enough superhero comics and you're bound to come across the classic "teen hero" trope: Spider-Man, the Teen Titans, Ms. Marvel, even the Teenage Mutant Ninja Turtles. These stories often find our heroes plagued by the problems and dramas that parallel the lives of their teenage readers – relationship woes, growing up, and finding your place in the world.
But what about a superhero story for the millennial generation? Now aged into their 30s, where's the super hero that has to grapple with student loan debt, moving back in with your parents, and a general feeling of ennui.
Enter RADIANT BLACK #1, the first issue in a new ongoing series from Image Comics and creators Kyle Higgins (Nightwing, Mighty Morphin Power Rangers) and Marcelo Costa (Self/Made). The series is perfect for fans of Robert Kirkman's long-running Invincible comic and of Mighty Morphin Power Rangers. The series centers around protagonist Nathan Burnett, a 30-year-old writer with a mountain of debt who just moved back to his hometown. We won't spoil what happens after that, but there are cosmic entities and superpowers involved.
Check out our interview with series writer Kyle Higgins below as we discuss the new book! Plus, be sure to snag a copy of these limited edition foil variant covers while supplies last.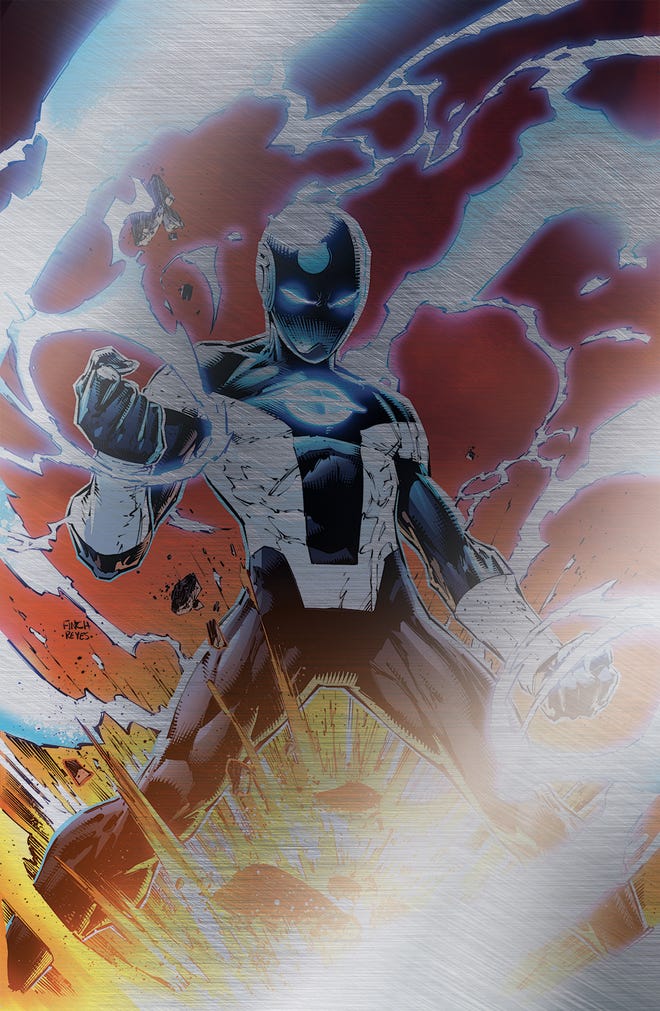 Grab your copy before they're gone
FIND THE METAVERSE: For those who aren't familiar just yet, what is the elevator pitch for Radiant Black?
KYLE HIGGINS: We've been describing it as Power Rangers meets Invincible. It's a millennial reinvention of the Spider-Man archetype. But instead of a teenager getting superpowers, our lead is 30 and life hasn't really been going his way—he's $40,000 in credit card debt when we meet him. Three pages later, he's moving back in with his parents in Illinois. And that's all before he finds a miniature black hole with his high school best friend, and transforms into the soon-to-be-named Radiant Black.
FTM: What really hit me after the first issue was just how relatable this book is. It feels like a spiritual successor to another Image superhero book, Invincible. Can you talk a little about how that idea came about and why you chose to focus on an older superhero?
KH: Well, the irony is that I'm a huge Invincible fan...but I only just read it last year. Funny enough, I decided to finally read it in no small part because I had always meant to, and I had a feeling there might be some similar DNA [to Radiant Black]. And there was.
As far as how I arrived at an older protagonist, it wasn't a long trip. I'm 35 now and I realized I didn't have a great sense of what 20-year-olds were wearing, watching, into anymore. Plus, what's a contemporary version of Aunt May getting angry letters from the bank? Debt is a tricky thing in this country. We don't talk about it a lot. Especially my generation, who was very much raised on the remnants of the American Dream and the idea that you could "be whoever you want to be." Filtering all of that through the lens of a superhero book and getting powers a little later in life, was really interesting to me.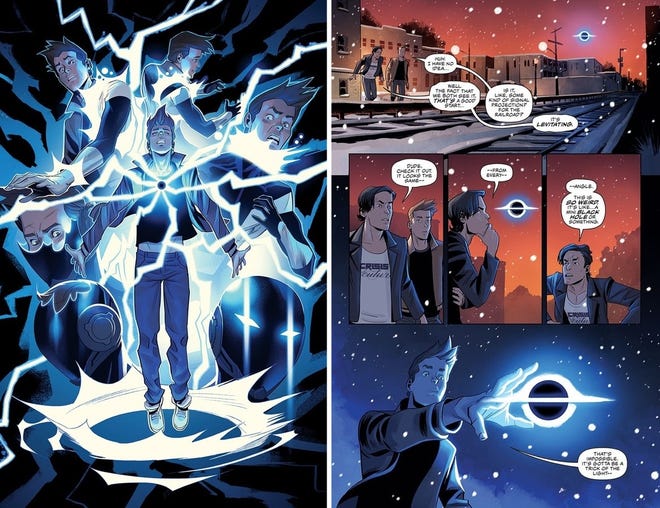 FTM: You're a big Sentai guy, having written Mighty Morphin Power Rangers for BOOM and now Ultraman for Marvel. Radiant Black has some of that Sentai/Tokusatsu DNA. What is it about that way of telling super hero stories that's so appealing?
KH: Well, I wouldn't say I'm a big Sentai guy, actually. I'm not super versed in Sentai, to be totally honest. I probably know more about Kamen Rider at this point… and even that, I'm still very much learning. But to your point about the genre, I'm not sure. In so many ways, it's incredibly confident in its unabashedness. And I really admire that. Then, at the same time, it tends to go to darker and more soulful places than we see in most western superhero work. And look, while the existentially soulful Batman book isn't something that I'd be super up for (although…), intermixing it with my own transforming hero has been a lot of fun. I also find that it's been great for suspension of disbelief, as well. Nathan transforms into Radiant Black. So, the powers and aversion to damage are up to what I say they are.
FTM: There's something to be said for a slick, clean superhero design, and artist Marcelo Costa really hit a home run with Radiant Black. Can you talk a little about working with him and the process of coming up with the costume, power set, etc.?
KH: Oh, he's so great. Really. I've told this story a dozen times, so I won't go into all the details, but Marcelo nailed the costume design very early on. As much as the term iconic is thrown around when it comes to design, that really was the standard we were chasing with Radiant Black. And the second he sent me this design, I really felt like we might have it.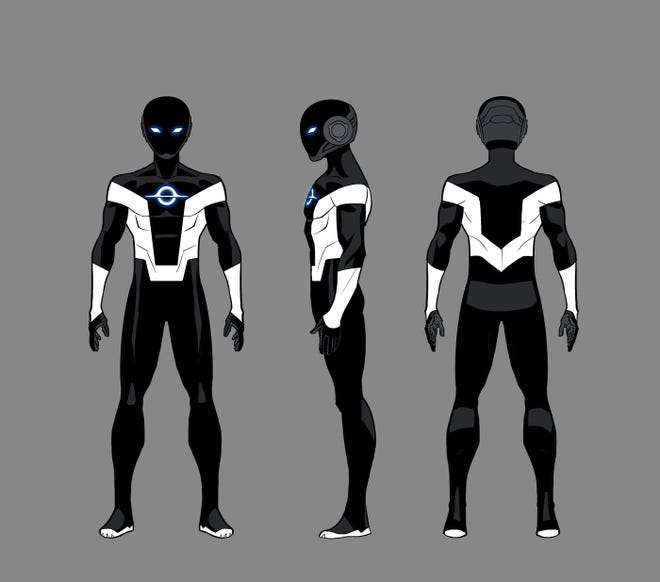 FTM: There's a nice tease/cliffhanger at the end of Issue #1. Issue #2 is scheduled for March 17. What can you tell us about the rest of the first arc?
KH: Issues #1-3 are a warm up. Everything explodes in [issue] #4.
Haven't picked up Radiant Black #1 yet? Visit our store for exclusive limited edition foil variant covers featuring art by superstar artists David Finch and Goni Montes. These issues are limited to less than 500 copies each and won't last long!